I love rest days, especially on Sundays because I get to spend time with my family and friends from church.
All of the Sundays during my childhood were spent going to church with my family and eating out for lunch or dinner. After that, we go grocery shopping for our weekly supplies. During the Sabbath, people are everywhere. They fill up the stores, parking lots and restaurants so quickly just because it is a Sunday. Sometimes, we run out of dining options so we go back to the two basic options: Jollibee or Dimsum Break.
I literally grew up on these fast food restaurants! I love eating there but sometimes, trying other things is refreshing. Now that the food business in Cebu has grown more than ever, we have more than enough options to choose from.
Here are my top 5 resto picks for family dinners:
Lechon is a Sunday staple for many of us who have no health problems. As Cebuanos, we are blessed to have easy access to hundreds of different lechon restaurants in the province and it is very unlikely to find a single one we that dislike.
House of Lechon is among the latest batch of newcomers in lechon-making and is definitely one of the best! Their other dishes are also very delicious. I recommend for you to try their dinuguan and fried kangkong.
House of Lechon has three branches in Cebu: Acacia, Robinsons Galleria, and Talisay. For a more convenient experience, try their branch(es) in Robinsons. I believe they have one in the Food Court and one big resto on the ground floor which is very family friendly.
Who does not know about Kuya J? The beautiful face of this resto chain is Jericho Rosales and I think they made the right choice.
This is one of our go-to restos for quick birthday treats because they have such a wide food variety and the prices are very reasonable. I also appreciate their homey interiors, too! The restaurant is very accessible since it is located inside SM Cebu (Mabolo).
We love their crispy pata, kare-kare, baked scallops and monggos are only some of our favorite orders.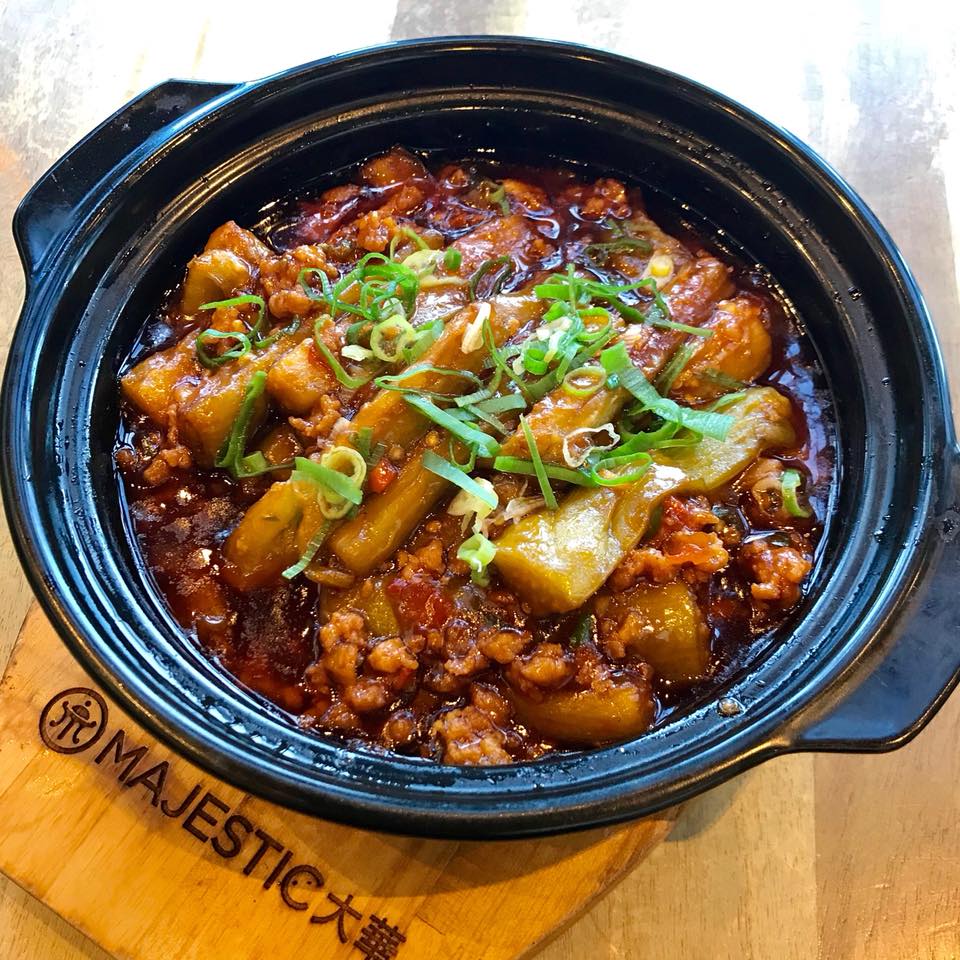 Majestic is a classic Chinese restaurant, one that I grew up celebrating my cousin's birthday in. So much of my childhood memories are attached to this restaurant even until now.
They have one resto in Ayala where my family loves spending time in. The food is great, as it always has been, and the prices are also reasonable.
We go to The Buzzz Cafe in Robinsons Galleria to buy our favorite ice cream. Their flavors are yummy! But aside from their cold desserts, the cafe, which originated from Bohol, has a very nice Filipino restaurant inside.
I believe that they provide organic dishes, reason why their food prices are a little higher. Plus, their ingredients are fresh from the farm. I know that they put flower petals on a salad, must try! Sometimes, the resto gets filled up too quickly so you have to go there before people rush to eat.
Byron's Back Ribs Grille
Another entry from Robinsons Galleria is Byron's Back Ribs Grille. My parents and I used to share one order of this soft meat and we barely finished it. I am not sure about the portion sizes they serve now, but I could recall it being huge. The price, reasonable as well.
The downside is the space they have– too small! They have outdoor tables that you can use if you want, but you should try Byron's at least once in your life!