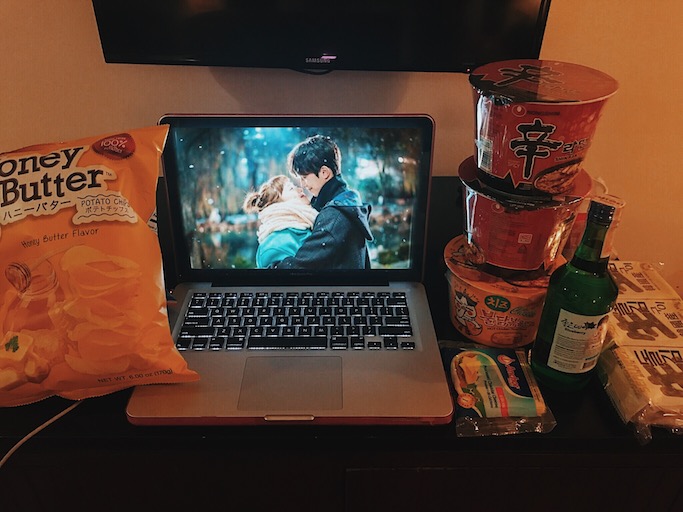 With their high production values and superb storylines, Korean dramas have truly taken the Philippines by storm. And although many thought that K-dramas' popularity would be short-lived—just like with its predecessors, the Mexican telenovelas and the Taiwanese dramas—the number of Filipino fans of these TV series from South Korea continues to increase even up to this day.
If you are a newbie in the K-drama universe, you are in for a treat. Watching K-dramas is unlike any other form of entertainment—you will likely not get enough of them! Be prepared as you'll undoubtedly spend many hours glued to the screen that you'd want to buy smart TV just to have a better binge-watching experience.
As k-dramas will likely take a significant chunk of your time henceforth, you might as well make the most of the experience, right? Here are several tips to make the hours more exciting and more fun!
Start with Shows That Will Inspire You to Dream Big
Your K-drama-addicted friends and relatives have probably already bombarded you with an endless list of must-watch series since you told them about your budding interest in such series. If you are having a challenging time deciding which ones to watch first, you may want to start with shows that will inspire you to chase your dreams. You may not realize it, but what you watch can influence your behavior and attitude. Hence, use your TV viewing time to your advantage.
Whether you are a student thinking about which course in college to pursue, a young employee wanting to move up the career ladder, or a stay-at-home parent hoping to find another passion, there's much to gain from watching inspiring stories. Start-Up, Fight My Way, Itaewon Class, and Record of Youth are some of the popular K-dramas that will push you to dream big.
Never Discount Historical Dramas
The immense popularity that TV series like Jewel in the Palace and Empress Ki achieved in the country clearly showed that you should never underestimate Korean historical dramas or sageuk. The characters and setting of period dramas may be unfamiliar to most Pinoys, but the plots are definitely relatable. Indeed, there are many reasons why period pieces will keep you on the edge of your seat, from overcoming gender bias and love-conquers-all storylines to the showcase of Korea's rich culture and the magnificent traditional Korean clothes or hanbok.
Since most Korean historical dramas consist of about 50 episodes, you may want to start with a shorter yet jaw-dropping series like Kingdom. This series proved that a historical drama about zombies could work, given the right script, brilliant actors, and a remarkable production crew. If you think you had enough of the zombie genre, Kingdom will definitely make you crave for more. Good thing there are two seasons and a special episode you can binge-watch on Netflix.
Prepare Korean Snacks for the Ultimate K-Vibe
Sure, K-dramas will send you on an emotional roller coaster, but they will also make you drool for yummy Korean food. It is no coincidence that the country has tons of Korean marts and restaurants at every corner, as more and more Filipinos become obsessed with Korean TV shows and Korean culinary imports. You will hardly find any drama that does not feature the characters indulging in ramyeon (instant noodles), samgyeopsal (grilled pork belly), kimbap (rice roll), tteokbokki (rice cake in spicy sauce), and many other delicious food items.
That said, you may want to prepare K-snacks to fill you up as you watch several episodes of your favorite drama. You can purchase instant tteokbokki in a cup, honey butter chips, banana milk, corn dogs, and seaweed chips from your local convenience store or supermarket. If you want something heavy, you can whip up bibimbap (mixed rice) from whatever leftover veggies and meat you have in the fridge. Just don't forget the fried egg, spicy paste, and sesame oil for that authentic Korean flavor.
Watch with Your Chingu
Binge-watching can be isolating. It can prevent you from interacting with friends and family, especially if you become too engrossed with the drama you are watching. So, why not experience the best of both worlds by inviting your friend or chingu to watch with you? This way, spending many hours glued to the screen can be a social activity at the same time.
Another upside of watching with other people is the enhanced experience. The jokes become funnier, the ghosts scarier, and the tragedies much more heartbreaking when you watch it with others. Apart from intensifying emotions, it is also enjoyable to have someone to chat with about your feelings about the show. You can share your frustrations or kilig to a person who understands. Who knows? Your K-drama parties could be the key to a lasting and more meaningful friendship.
Combine K-Drama Watching with Exercise
Make your viewing pleasure beneficial for both your mind and body by exercising while you watch. You can walk on a treadmill, ride a stationary bike, lift weights, or march in place as you enjoy your favorite series. The best thing about combining exercise with watching K-dramas is that you can easily exercise an hour without realizing it since your mind is preoccupied. This tip is particularly helpful if you want to lose weight and become as fit as your favorite K-drama stars since TV watching makes your workout more enjoyable and less taxing.
Indulging in K-dramas is one of life's simple pleasures. You will laugh, cry, fall in love, and experience all sorts of emotion that makes you feel alive. As you continue your journey in the exciting world of K-drama, you may want to consider the tips above so that you can get the most out of your viewing experience.