Freelancing, or working from home, has become a craze these past years and the growth of the freelancing community has grown rapidly since then, particularly in the Philippines.
Doing online jobs is a great way to earn money while you stay at home. If you are a mother who can't let go of her child just yet, then applying for a job that would allow you to work while tending to your kid is a must! If you are a father who needs more financial stability, then freelancing is your chance.
If you are one of those who have gotten sick and tired of dealing with office politics and socializing, then working from home is definitely for you, too! There are so many perks in getting jobs from the internet while you sit on your favorite couch all day. However, if you get used to the routine of getting up from the bed then straight to the computer, no change of scenery, no new friends, then eventually you will grow tired and burnt out as well.
This is why of co-working spaces in Cebu are growing in number. Co-working spaces are those offices that are for rent by individuals who need their daily dose of unlimited coffee, quiet and work-conducive spot, fast internet connection and cold air conditioning.
While many of us would rather stay at home forever, going out from time to time will encourage productivity and happiness! Isn't that what we all want?
If you are in Cebu, check out these freelancing hubs that you have to know about!
ASPACE Cebu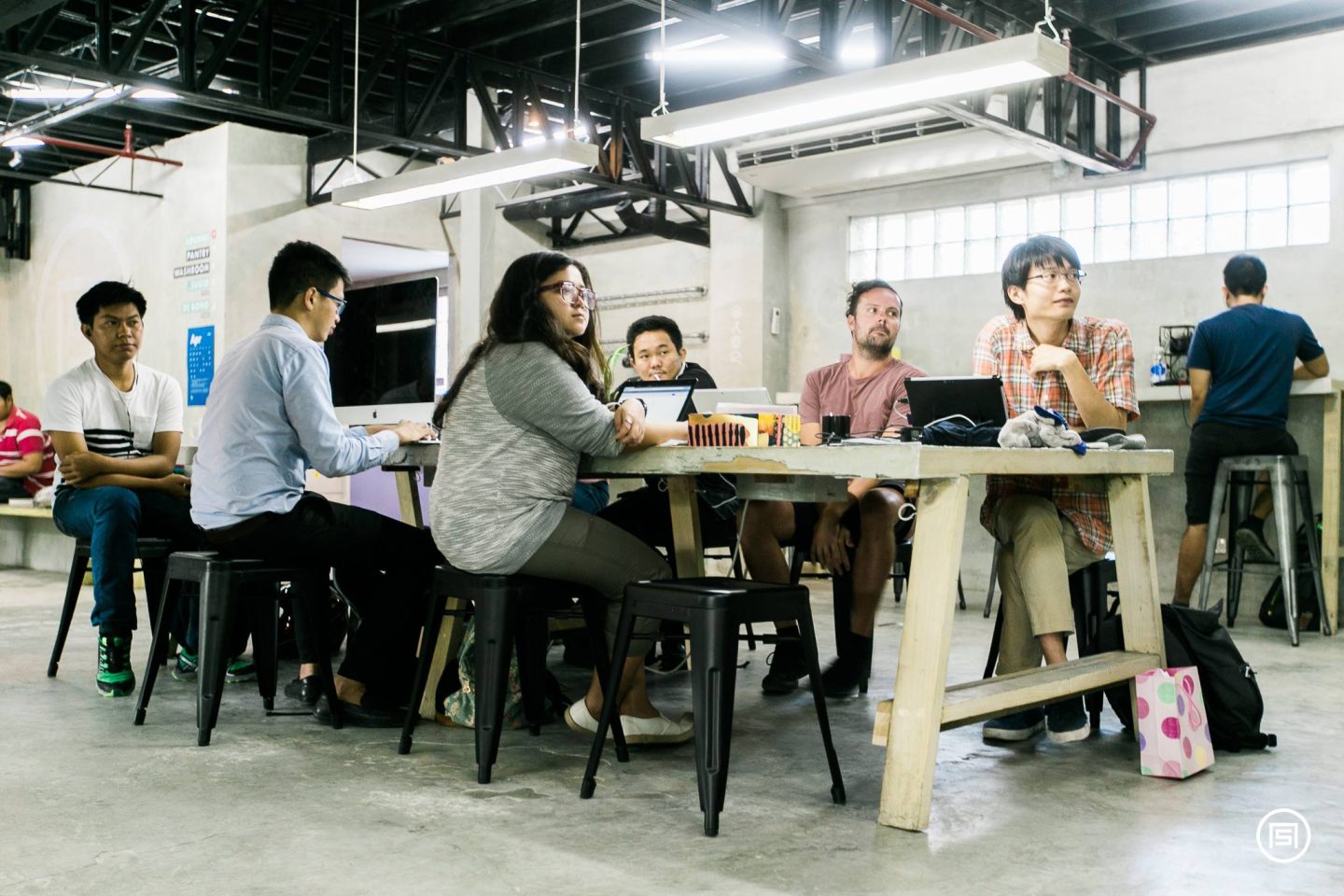 Start-up companies are beginning to emerge and since they are still very new, their budget for office spaces is very limited. ASPACE Cebu won't stop you from building your ideas and turning them into reality. In fact, they encourage teams to come and collaborate, discuss and perfect their designs by building work spaces that are ideal for creativity and productivity.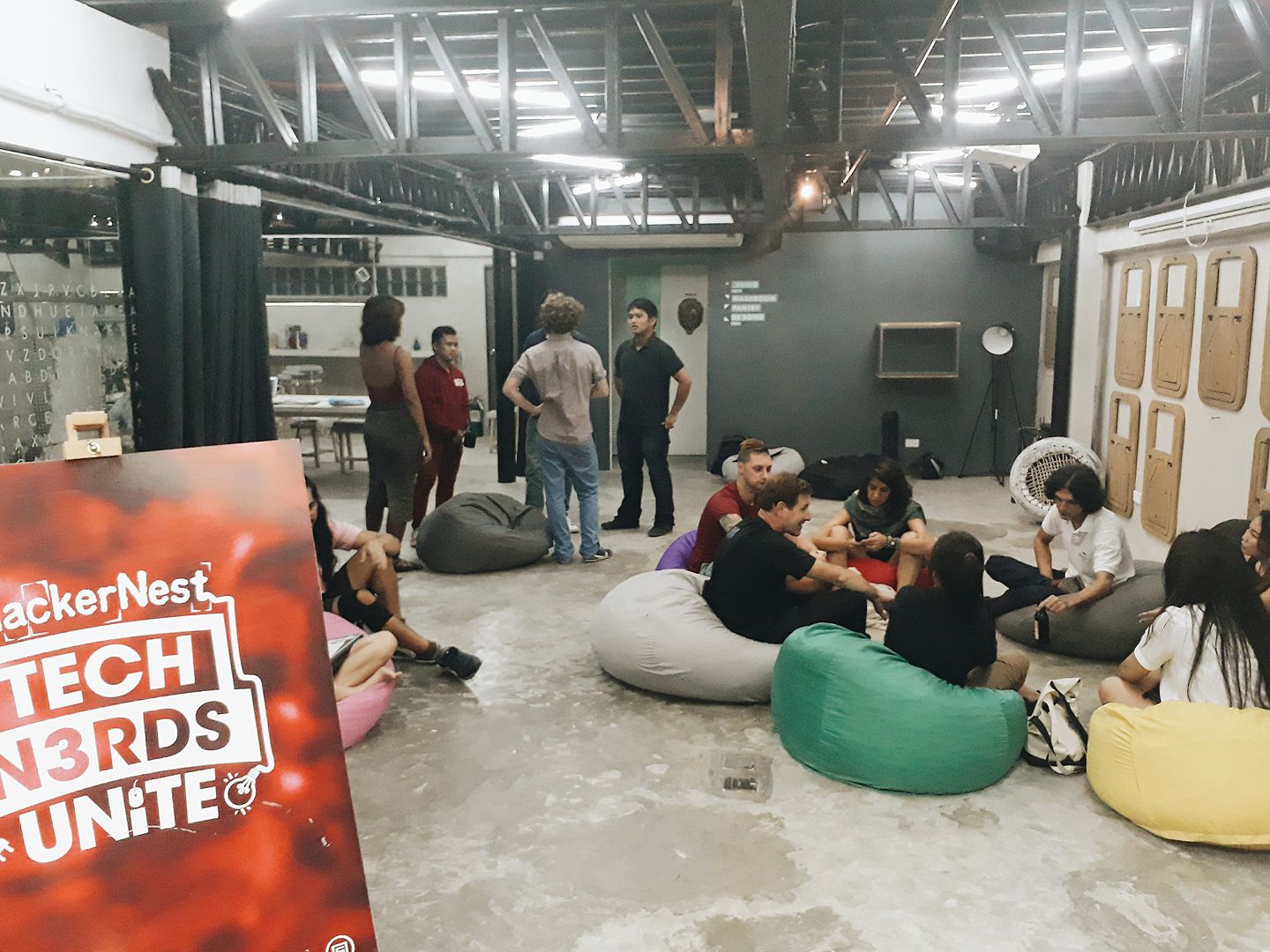 Once you come in, you will immediately notice the raw, almost bare design. It looks unfinished but I guess that's how it works! The place has a very chill vibe. You can sit on the floor or use their standard table and chair.
Your 500 pesos per day includes Fiber internet connection, drinks (water, tea or coffee), and other basic facilities such as a printer and a scanner. The place is also cold, you will forget that you live in the tropics!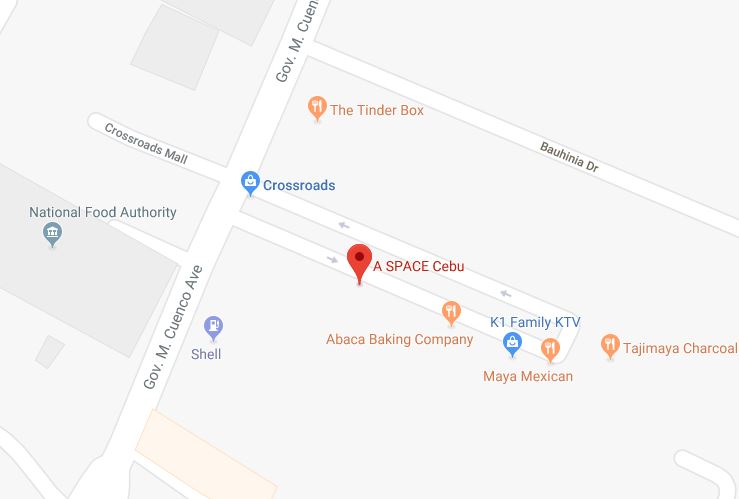 ASPACE Cebu is located in Crossroads Mall, Banilad, 1st floor. They are open from 8 AM to 8 PM, Monday to Friday only. You can book an online pass to secure your access through their website. You may also follow them on Facebook. You may call them at  888 7656 for more details.
The Company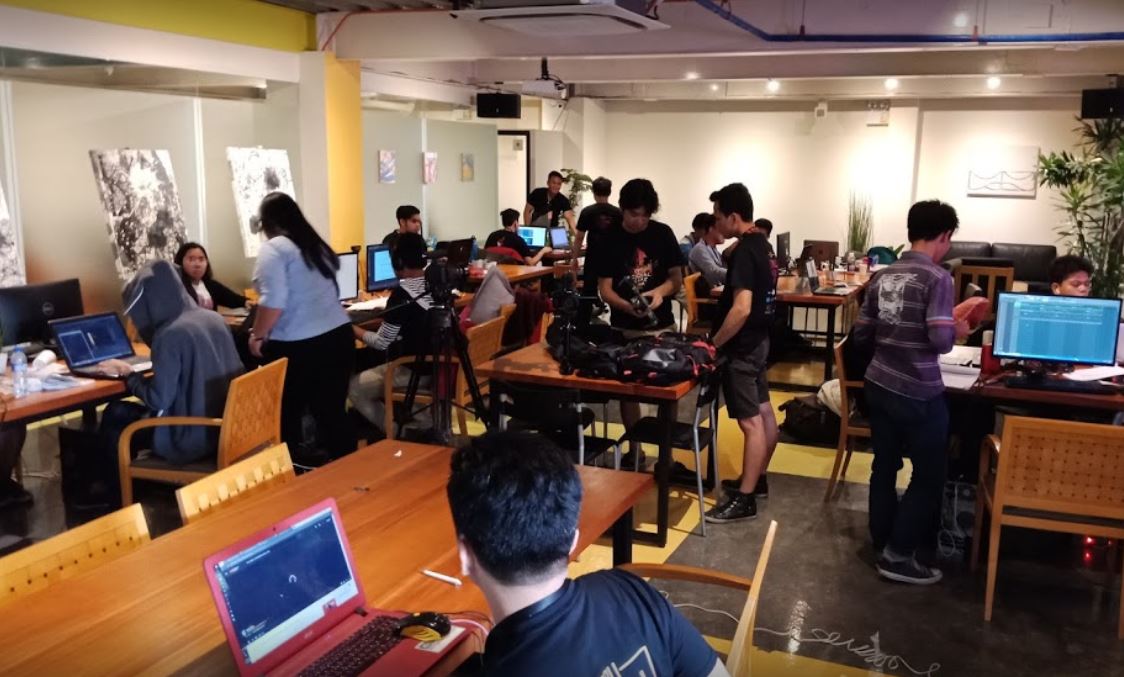 I like the warm, welcome-y feel they give to their customers. The Company feels more like a spa to me! The place is so relaxing in a way that you won't have anything to worry about because you know you have everything you need!
With only 400 pesos, you will gain access to their high speed internet connection, unlimited drinks (water, tea, coffee), printer and free parking.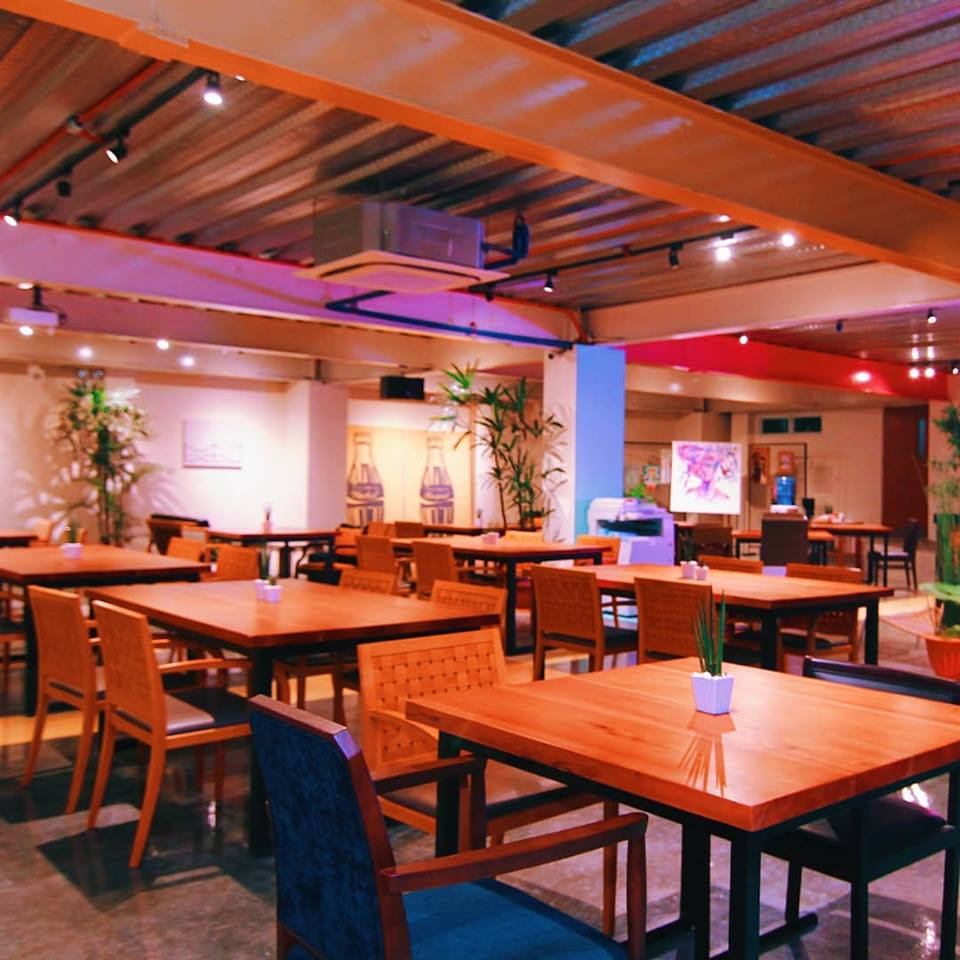 You will definitely get more things done here than staying in a humid room at home, right?
They also offer dedicated seats, private offices, meeting rooms and an events space (rates vary). They are open from 8 AM to 8 PM daily except weekends.
The Company is located in Bldg. 4 JDN Square, P.Remedio Street, Banilad, Mandaue City. You may call them at 384 2040 to know more about there services. Want to take a tour beforehand? Visit their website here.
Avant Offices
Avant Offices is one of those places where you feel like you are a big boss. Here, you can pretend to be one! The design is very stylish and modern, and the space is just right. I like the big windows because natural lighting boosts our energy which makes us happier and more productive. I also love their carpet and the small details that make up their very fine office space.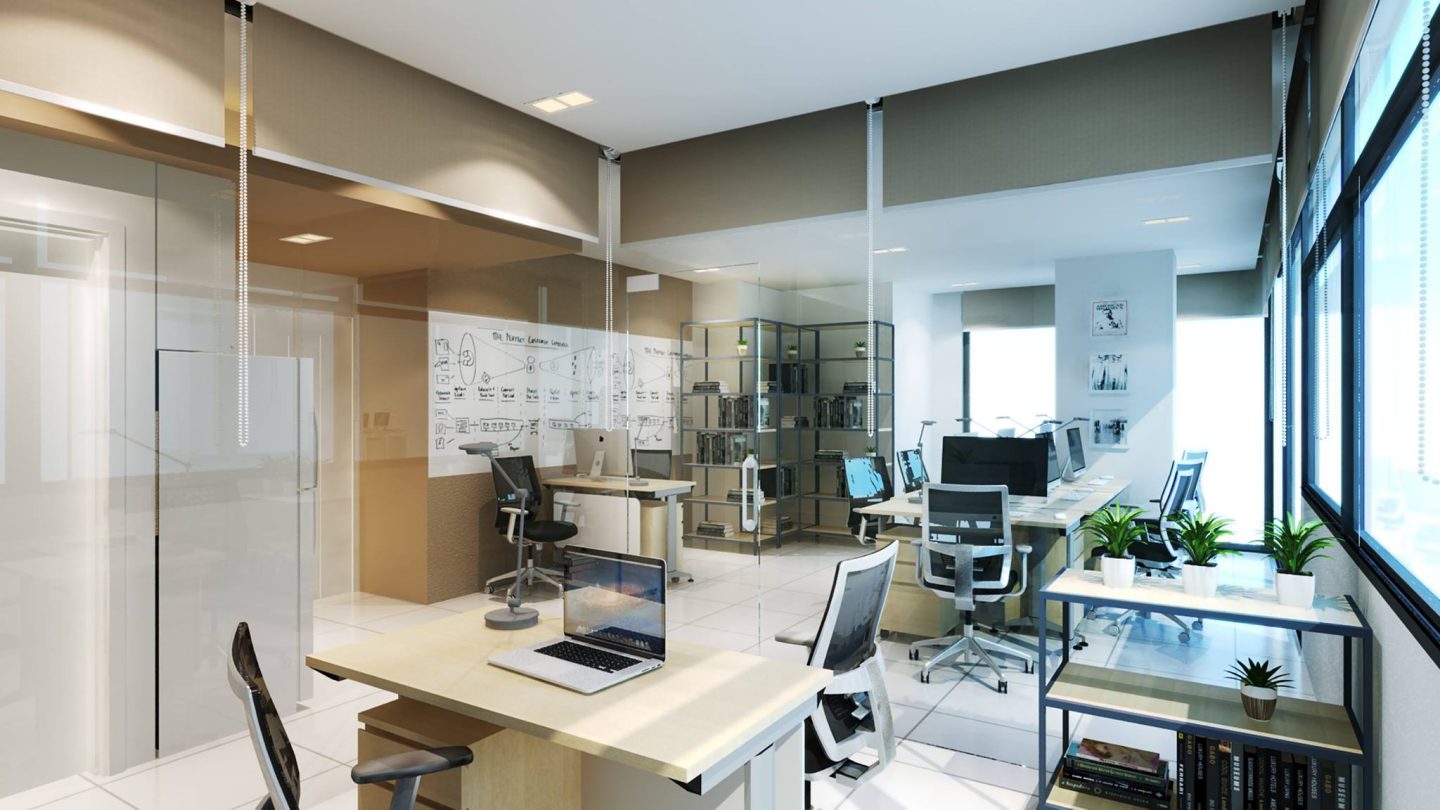 The rates are a little high compared to the other co-working spaces and are probably not beginner friendly. One day pass is worth 700 pesos! But if you decide to use their Co-Working Open which is 4,000 pesos per month, you will certainly get your money's worth.
Services include 5mbps fiber internet connection (dedicated), unlimited coffee and tea, and a visually attractive office space for all your Instagram followers!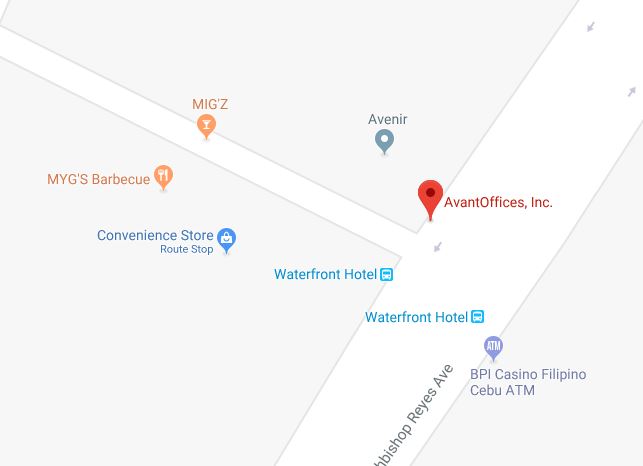 They open at 8:30 in the morning and close at 6 in the evening. They are closed during the weekends. To know more about their offers, please follow them on Facebook or check out their website. You can also call their front desk at 0917 714 4806. They are located in 4th Flr, Avenir Bldg., Archbishop Reyes Avenue, Cebu City.
Headquarters Cebu
If your budget is not ready for 500 and up, then you should check Headquarters Cebu out! They are surprisingly very budget friendly for a new space like this.
The space, however, is small and feels so much like a coffee shop rather than a shared co-working space, but that shouldn't bother anyone who only wants to have ambiance that's conducive for working.
For only 280 per day, you will get unlimited fiber internet, brewed coffee or iced tea, water and free seating. If you only need a space for a short time, their hourly rate is 30 pesos only. Crazy, right?!
HQ Cebu can be found in 3rd Floor CAIAA Building Vibo Place, Escario St., Cebu City. You may contact them at 0917 701 8796 or visit their Facebook page for more details.
iiOffice Cebu
Here is another co-working space that's really conducive for working yet easy on the budget: iiOffice Cebu. iiOffice was designed by a Japanese web development company which explains why this place looks so simple yet pretty at the same time.
Their daily drop-in rate is 300 pesos only! Freebies include fast internet connection, refreshments, comfortable chairs and a well-lit office space.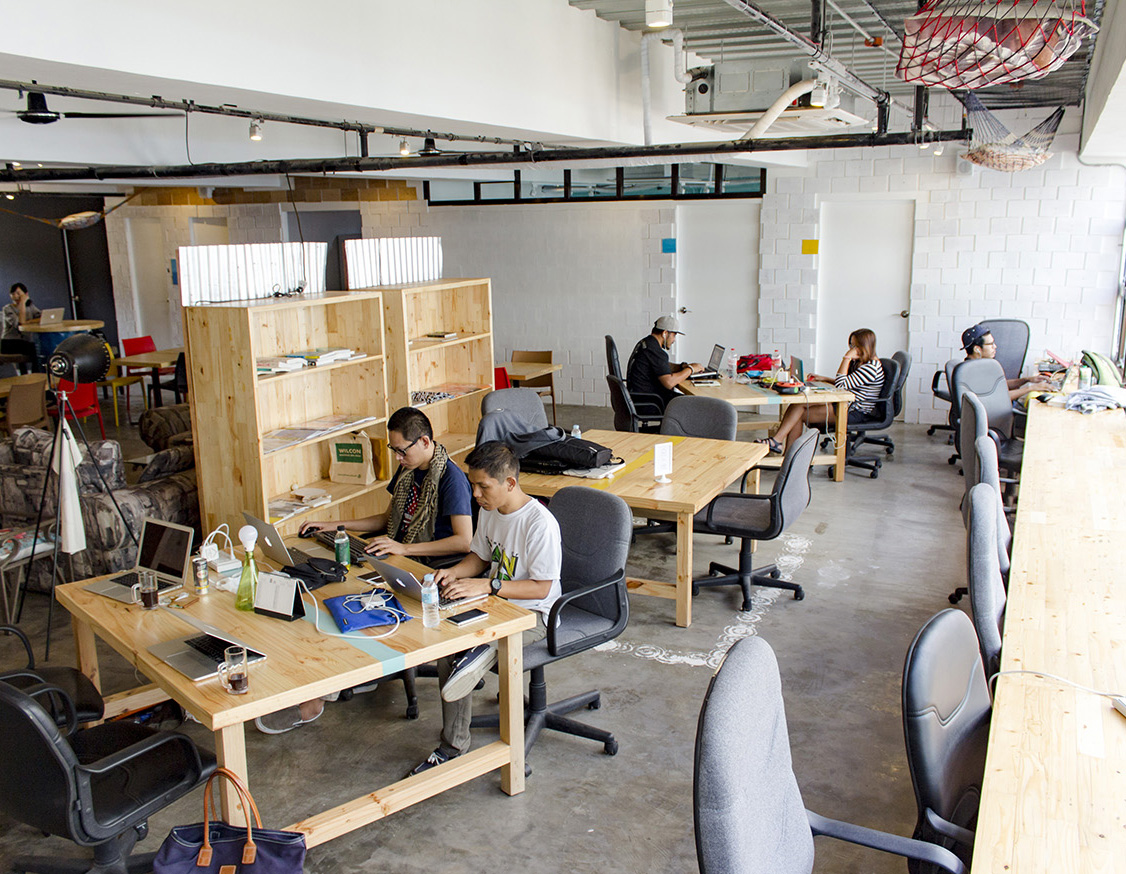 You will love it here. The space is very chill and the rate is a steal! I can stay here all day even if I have no work to do! You should be interested to come. They are open from 9 AM to 7 PM, Monday to Friday only.
To know more about their services, you may contact them at or visit their page on Facebook and website. You may also call them for more information at 256-6608. They are located in Arlinda V. Paras Bldg., Don Gil Garcia St., Cebu City.
Workplace Cafe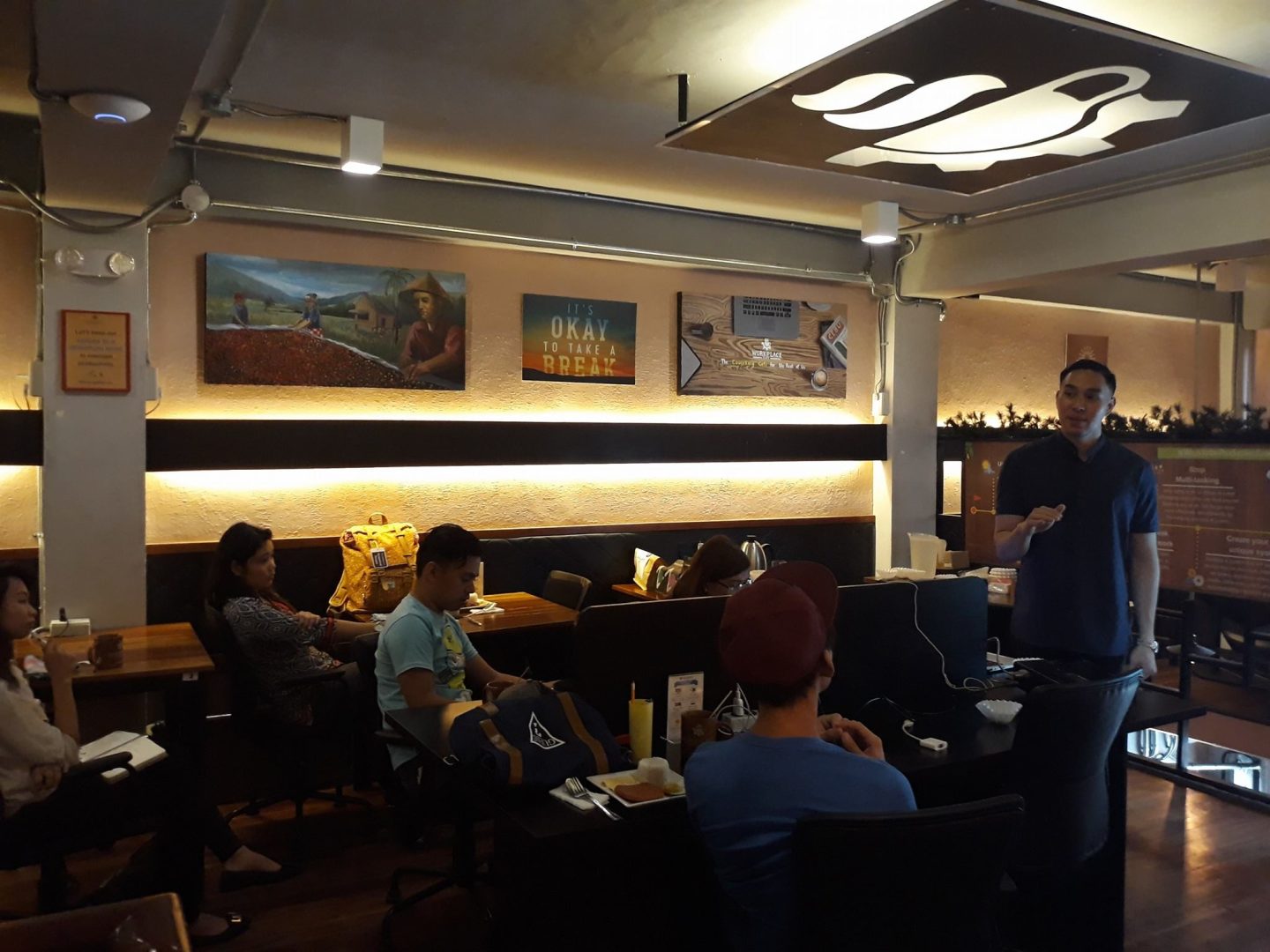 Another affordable option just dropped their day rate from 60 pesos to 35 per hour! An entire day would only cost you 280 pesos, inclusive of fast internet connection, complimentary drinks, a napping station and many more.
I love that they put a napping station in a place where brain cells are always in need of recharging. Many times, we run out of ideas not because we need more coffee but because our mind and body need to rest! If you are a hard worker who can't seem to take a break from work, then Workplace Cafe will be your new home.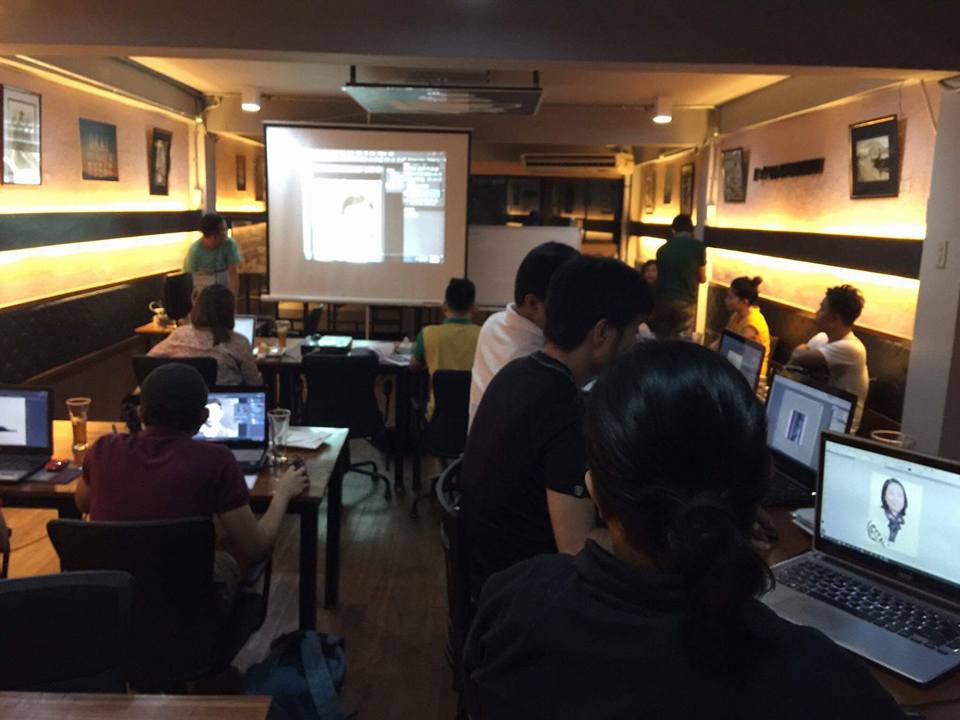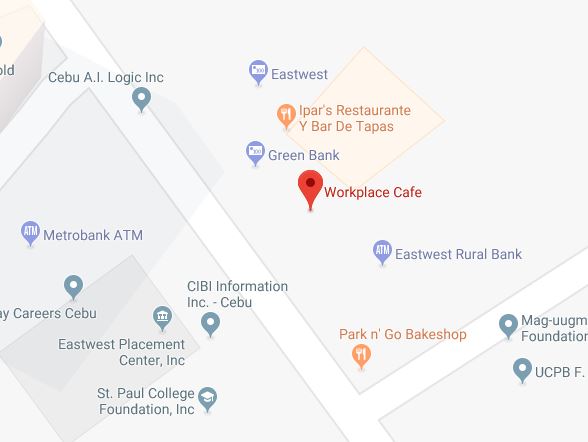 They are opening in Banawa pretty soon but in the meantime, you can visit them in Fructuoso Ramos, Cebu City. Contact them at 0998 544 5712 to learn more. Also, please visit their Facebook page and website.