Cebu, being a historic center of trade, can also be considered as a shopper's paradise. The city offers a variety of shopping, from upscale malls with international brands to small stalls offering the best local products the island has to offer. And since it's almost the holidays, what perfect timing to know where to go to find the best bargain and shopping in Cebu.
Below are 8 shopping places in Cebu where you can shop for a variety of items, from everyday necessities to pasalubongs, at low prices.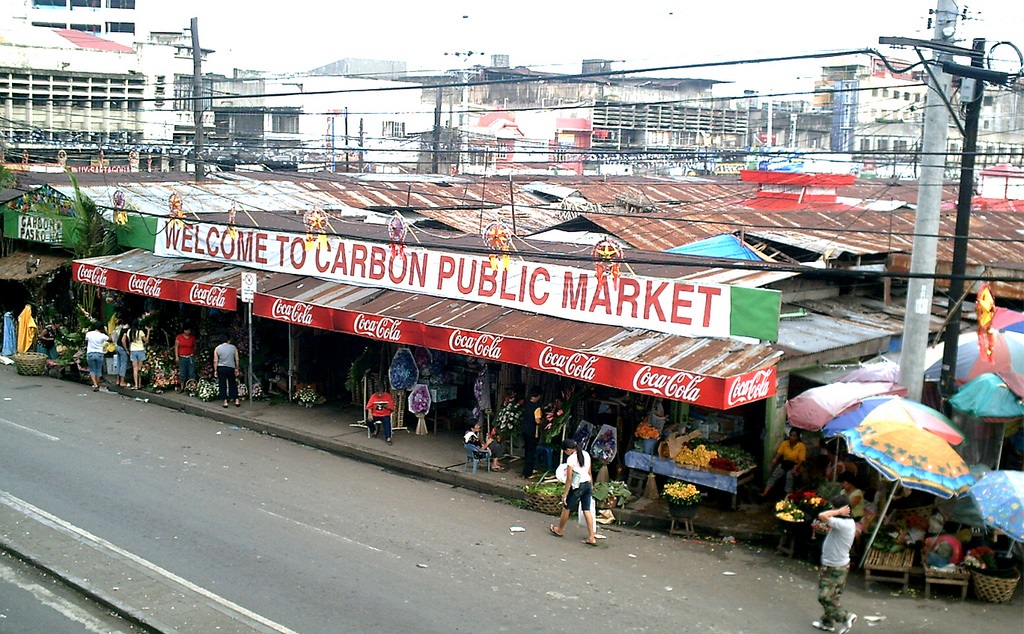 Carbon Market
One of the oldest and biggest markets in the city, Carbon Market and the area surrounding it is thriving with various shops, selling everything from local produce, inexpensive imported household items, clothes and shoes (you can find a lot of ukay-ukay here), handicrafts, flowers, and a lot of food.  The shops offer their items at bulk or wholesale price, so you can get a cheaper price if you're buying a number of items. You can also haggle with them.
Colon Street
Colon is the oldest street in the Philippines, and is the core of downtown Cebu. Before the big malls were built, Colon was the center of commercial activities. Till this day, this street is still home to a variety of shops selling anything and everything. You can find everything from clothes, shoes, bags and accessories, gadgets, jeweler, pets, home and kitchen items, hardware items, electronics and appliances, and even car and motorcycle parts at a lower price in Colon. During certain times of the year, a night market pops up in Colon street where vendors sell an assortment of products.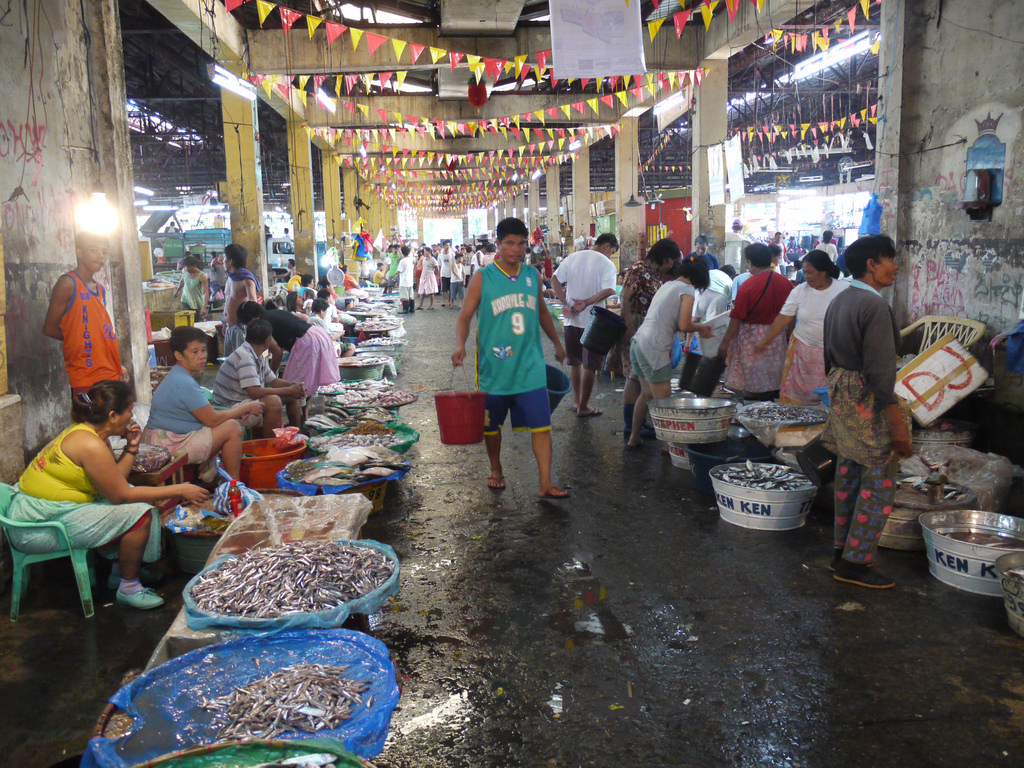 Pasil Wet Market
Found in one of the oldest districts in Cebu City, the Pasil Wet Market is where you go to when you want the freshest seafood at the lowest cost, maybe for your next gathering or salo-salo. The market comes to life at the crack of dawn, from about 3 am to 6 am. A variety of newly caught fish arrives from the port and are displayed in the many stalls in the market. You can also get other seafood such as crabs, shrimps, squid, shellfish, and even seaweeds. While you're there, you might want to try the famous Nilarang, which is a local fish soup. Small, road-side eateries or karindiryas in Pasil serve this dish freshly made, hot off their giant pots.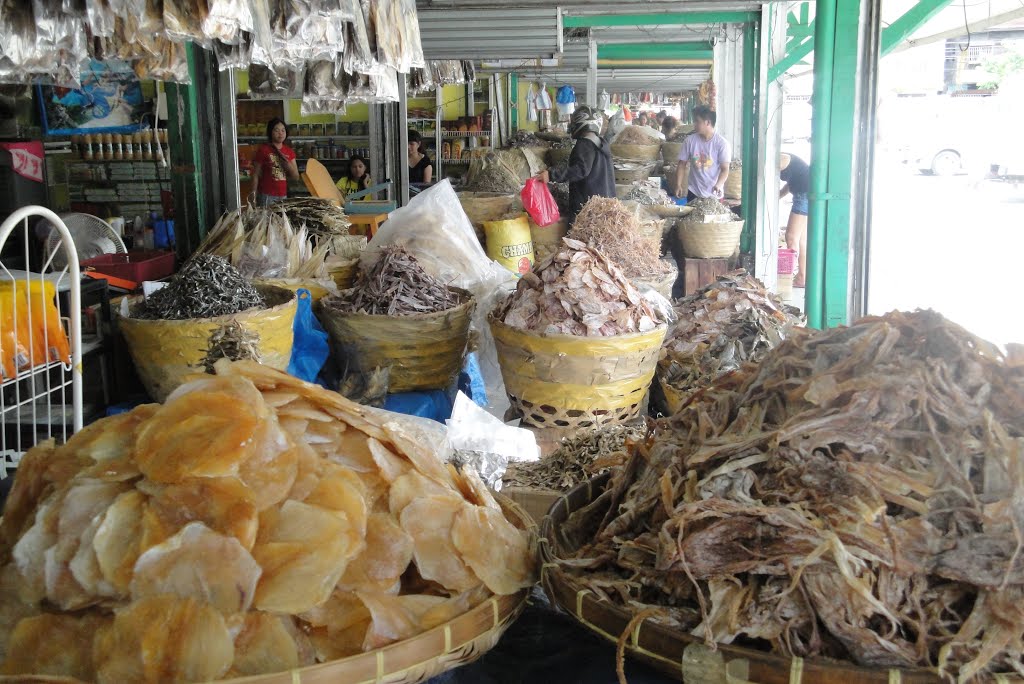 Taboan Public Market
Just about a two blocks away from the Pasil Fish Market, you can find Taboan Public Market. Those who love dried fish will consider this place heaven. It's the biggest dried fish market in the city. Getting here is an easy task, you just need to follow your nose, you won't miss it. Aside from dried fish and squid, you can also get other pasalubong staples, like dried mangoes, for a inexpensive price. The stores would even kindly pack up the dried fish for you neatly in a sealed plastic pack and even box it up for your convenience.
Tabo sa banay
Looking for inexpensive clothes, bags, malong, and footwear? Check out Tabo sa banay, which is this small alleyway in Manalili St., just behind Metro Colon. Here, you can find dresses for casual and formal occasions, jeans, skirts, fashionable blouses, accessories, and shoes and sandals. Most of those who go shopping in Tabo sa Banay are often times fashionistas who are looking for a good deal or those who are into the buy and sell business since most of the vendors would sell their products at a lower price or give you a discount if your buy in bulk. You can find a cute cardigan for about P200, a blouse for as low as P150, and even pants for about P300. You can get a whole outfit for less than P500 there.
Unitop
Unitop Enterprises Inc. is a store that sells almost everything and anything under the sun (except for grocery and food items). There are three branches here in Cebu, one in Osmeña Blvd., in Mandaue, and in Lapulapu. The store sells household essentials, kitchen items, electrical appliances, small furniture, decorations, clothing and other fashion items, toys, gadgets, and a whole lot more. Although some would question the quality of the products being sold here, it really is a one-stop-shop for all your needs, sold at a low price.
SM City Cebu
Mall culture in pretty big in the Philippines, especially in Cebu. We can't really talk about shopping in Cebu without tackling the two of the biggest malls in the island. The first one, SM City, is developed and owned by SM Prime Holdings, the country's largest shopping mall owner and developer. It's the 4th largest shopping mall in the Philippines and offers patrons a variety of shops, carrying both local and international brands. For cheap shopping, SM often has 3-day sales where every shop in the mall, excluding the restaurants, services, and grocery, would have some kind of sale rack or discount on their items. Another giant SM mall, SM Seaside, recently opened, offering more choices and shops.
Ayala Center Cebu
The second biggest mall in Cebu, Ayala Center is located in Cebu Business Park and is owned by Ayala Malls. It was opened in 1994 but has gone through many major renovations over the years. Today, Ayala Center is one of the most well-managed malls in the island, with beautiful landscaping and interior design. It caters to a more upscale crowd and houses many international brands. The mall also has many local brands that offer high quality products at a lower price. And of course, there's always a sale going on somewhere in Ayala.