Back in the 90's, some organizations would literally capture stray animals, take them to their headquarters and prepare them for mass killing. I remember the fear that it brought to me and my family as we attached collars and leashes to our 5 dogs because we did not want them to get killed by some heartless animal murderers.
It was a dark time for the animal lovers but thankfully, it has changed.
But, are they free now?
I went walking last week and found a tiny kitten hiding behind a bushy plant near the road. She was very fragile. I also noticed her burnt face and ask around what happened.
Her new caretakers revealed that they found the poor kitten around the same bush near the road, already with a burnt face. Did her original owner throw her away? Who knows. But thank God for better people.
I was never fond of cats until that time. I played with her as she brushed her head against my rubber shoes. She was so playful and cute, to say the least. I wish I could take her home.
Adopt, don't shop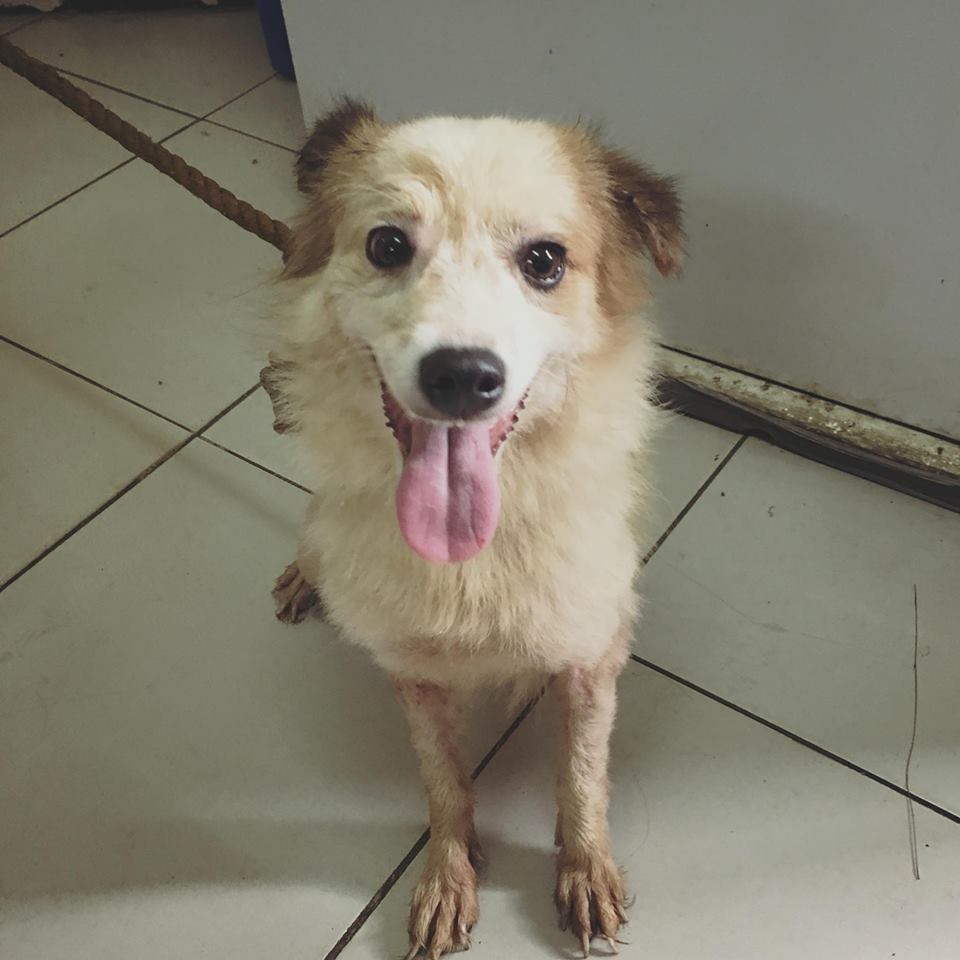 Adopt, don't shop– is an advocacy that screams out giving a second chance to those less fortunate, and mostly unwanted animals.
It bothers me why some people would prefer buying a 12,000 peso imported dog rather than adopting an equally adorable dog found locally. Are they less lovable? Do they hurt your social status?
They love the same– or even more.
Why we discourage shopping for pets
The sad reality is, people use them for business. Most of the time, animals give birth to more than one baby. Breeding is a hot business and the money involved is insanely huge. But animals that excessively give birth with no proper care is fatal. If you support this kind of business, then you are not an animal lover.
Adopt now
If you adopt a pet, you are able to help those who already exist find a new home, rather than letting them sleep in the streets. These stray animals are lovable. They are scared,  but tough, sweet and protective.
They have been through a lot and they deserve your love!
There are a couple of organizations that rescue stray animals from the streets and give them anti-rabies shots to make sure that they are free from the virus. Organizations such as Cebu City Pound do a very great job at saving strays.
Unlike their previous killing tactics, they now practice a much loving approach in preventing strays from multiplying by spaying and neutering them. They release them back to their respective territories after.
Another way that CCP rescues pets is by nurturing them! They take them, put them in cages, feed them and even walk them one by one. They nurture them to prepare them for adoption.
If you are interested to adopt a stray, you need to send an application form to CCP and pay 150 pesos.
If you have no space at home but you still want to help, you can sponsor a pet! By setting a monthly allowance for a pet, you are helping them live a more comfortable life at the City Pound until they get adopted. You can donate food, hygiene kits, cages, and other necessities.
For more information, call their office at 401-0419 and visit their Facebook page.