Asa ta mangaon? Sa… KUAN!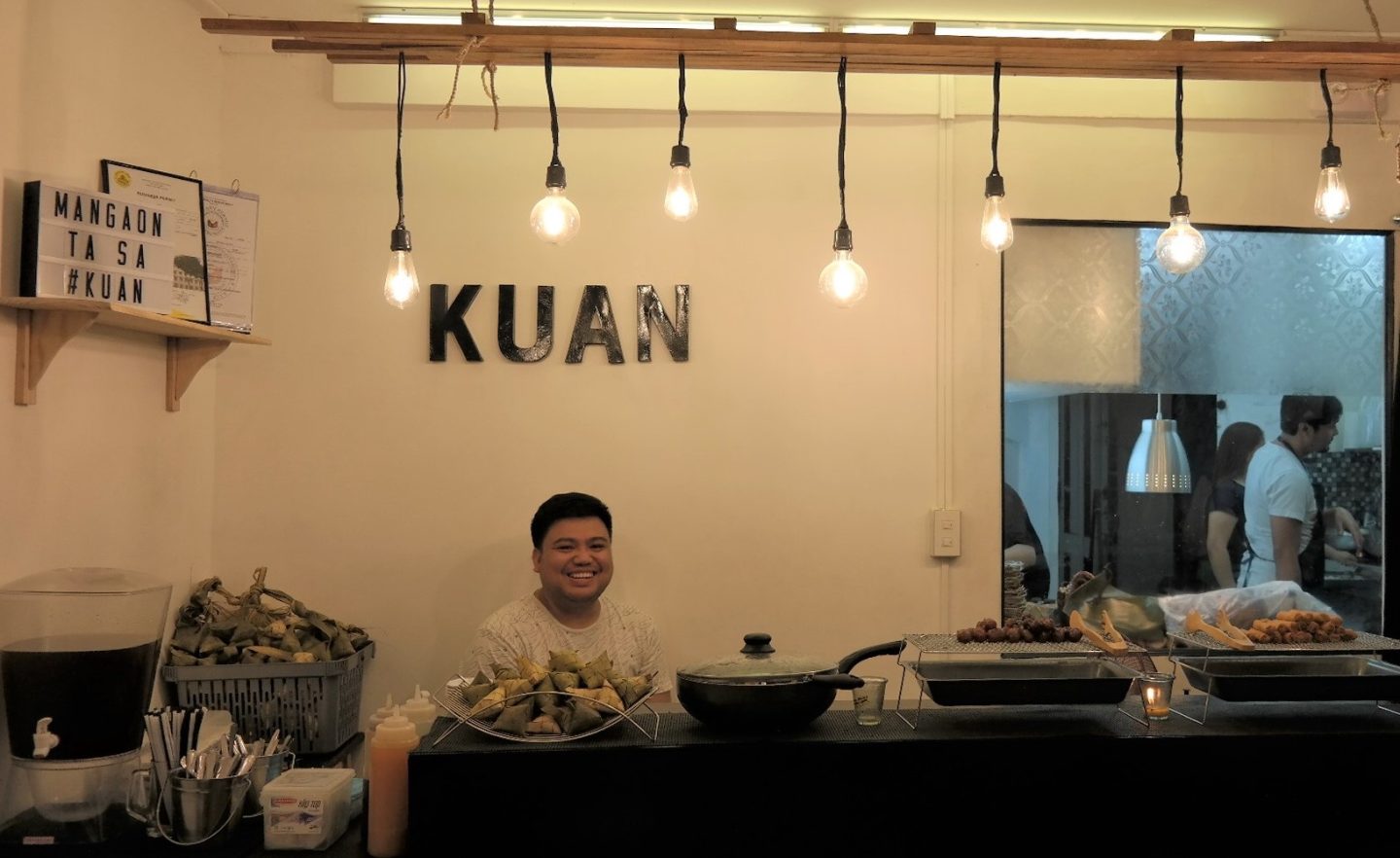 That's right! Cebuanos often use the word "kuan" as a filler to fill in the blanks when we run out of words to say. "Kuan" is so bisaya, and only the true-blooded bisdaks can relate!
Why "Kuan"? Because we often say it when our mates ask us where to go eat. Sa.. KUAN! Katong sa KUAN ba!
When I first saw the theme of the restaurant on the internet, I actually got impressed by how they thought about the name of the eatery because of the easy recall. If you need to think of a name of a brand, make sure that it is short, simple and it sticks to the minds of the target consumers– which KUAN effectively did.
What to like about KUAN Kan-anan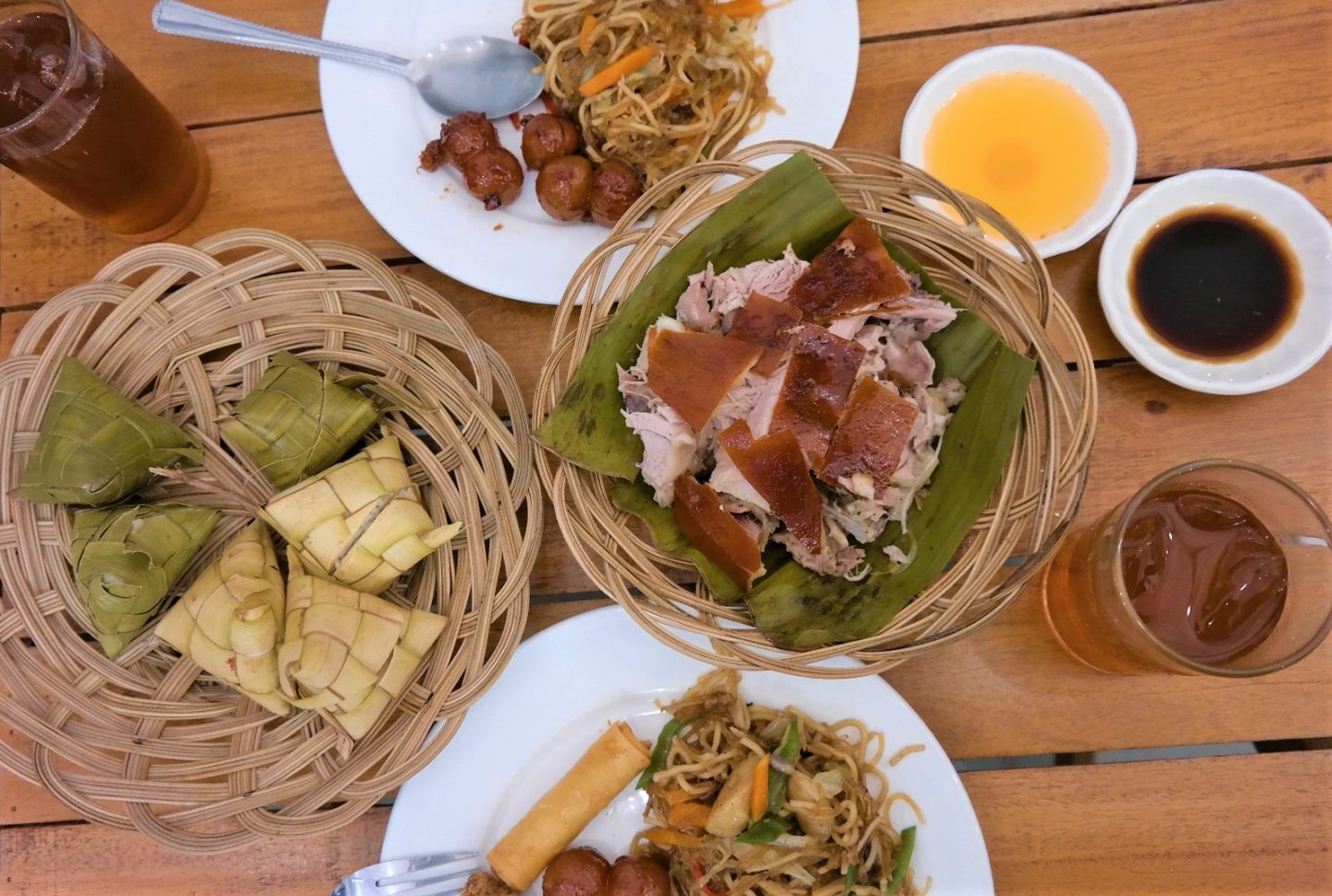 KUAN Kan-anan is a small local eatery which I think is a very homey, simple and a lot cleaner version of our regular carenderias. We were greeted by the friendly owner and really accommodating staff when we got inside so what is there not to like, right?
But unlike the usual carenderias, KUAN has limited food options only. They serve fried chicken, lumpia shanghai, chorizo, pansit bihon, lechon and puso (hanging rice) and iced tea.
You might think that a trip won't be worth it at all because the menu doesn't have much in it, but think about the whole menu being UNLIMITED eats.
That's correct! You can enjoy UNLIMITED lutong bahay food plus lechon for only 288 pesos only!
UNLI LECHON lang daan sulit na kaayo, 'di ba?
This was not supposed to be a review at all but I'll share my inputs. I am not a pansit eater (except pansit canton) but their pansit bihon caught my attention. Taste-wise, it really exceeded my expectations. I loved their fried chicken, too! Their lechon was still warm when they served it to us so you know it's freshly cooked and still at its best quality.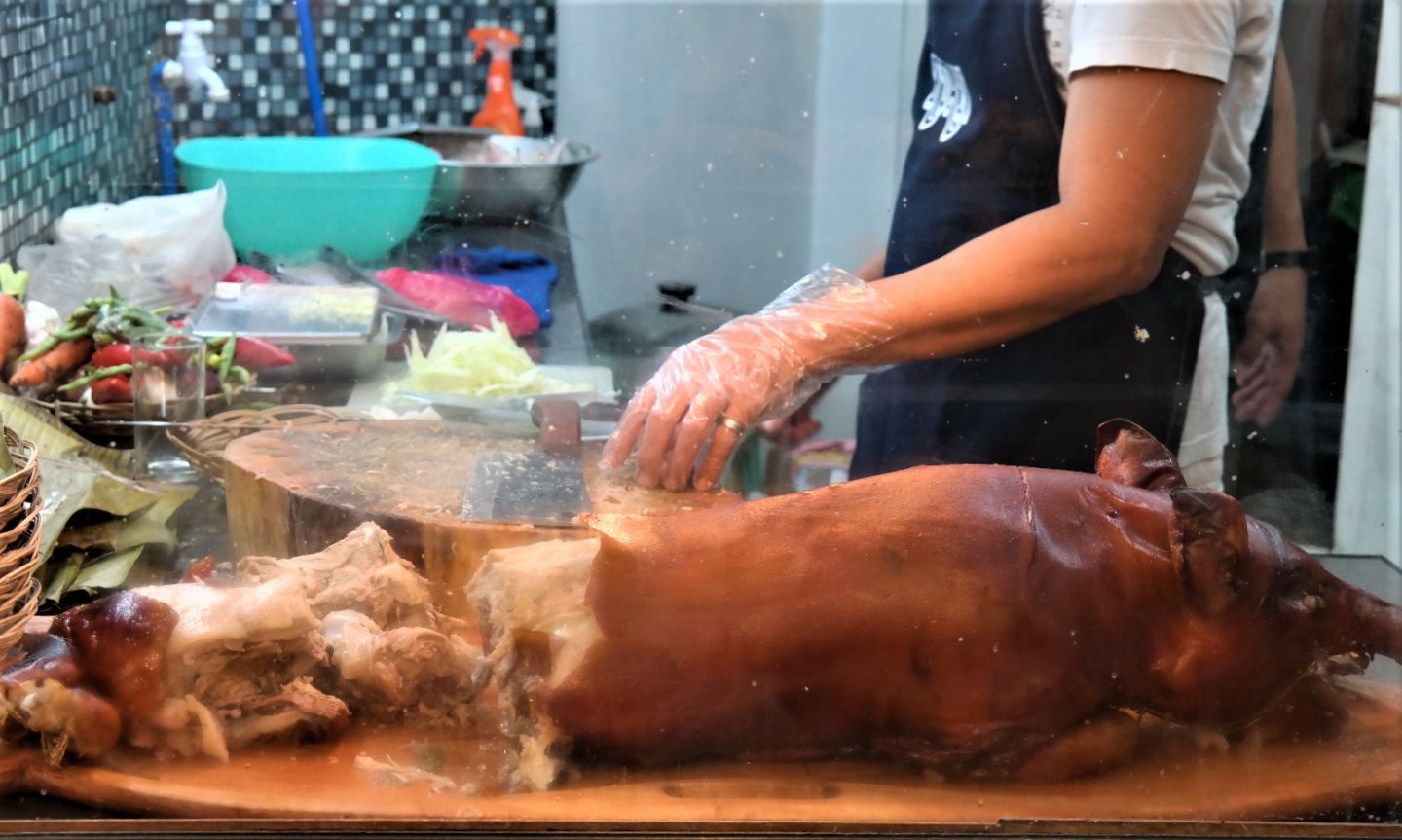 Everything else was just as good and enjoyable to eat. I honestly didn't think that I would enjoy UNLIMITED lutong bahay this much because of the simple menu!
How to get there
KUAN Kan-anan is located across Sacred Heart School along General Maxilom Avenue (near CIC and DOLE Region 7). If you are not sure where exactly to find the place, just follow the appetizing smell of lechon around the area and it will take you straight to your seat! I did that! 😉
To know more about KUAN, please follow their Facebook page to get the latest updates. When we got there, people were flocking and tables were reserved. If you want to dine or spend your small barkada reunion there, please contact them first to reserve a table just to be sure. Call them at 0947 893 3441.
They are open every day from 5 PM to 10 PM.
Have you been to Kuan Kan-anan? Share your thoughts with us!
Learn more about the basics of the Cebuano language here and know where you can study Cebuano in Cebu here.