Home is the nicest word there is. But when you live in a neighbourhood bombarded with all the buzz of the city life, it's totally difficult to really feel at home. Maybe, it's about time to replenish the energy lost and recharge with our true home – to be one with nature.
Forty-two kilometers away from the chaos of the Cebu City lies a catch basin of natural spring water surrounded by hills and mountains – an Alhibé. This humble abode in the middle of a forest of the Municipality of Carmen serves a sanctuary to those who wants to take a fresh breath – literally and figuratively. Located 10 kilometers from the main road, Alhibé Farm offers a gentle mix of chill and adventure with its 30-minute drive through up and downhills, river crossings, and rough roads. Such setting assures a peaceful pact with nature, oneself, and company as you enjoy the farm stay in this one hectare property. Unburdened. Undisturbed. Uninterrupted.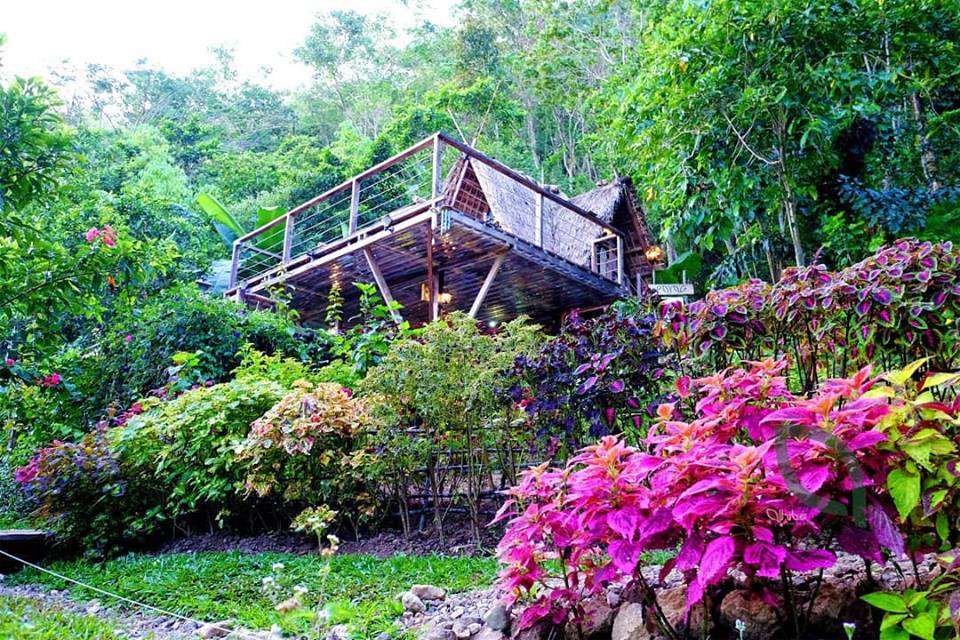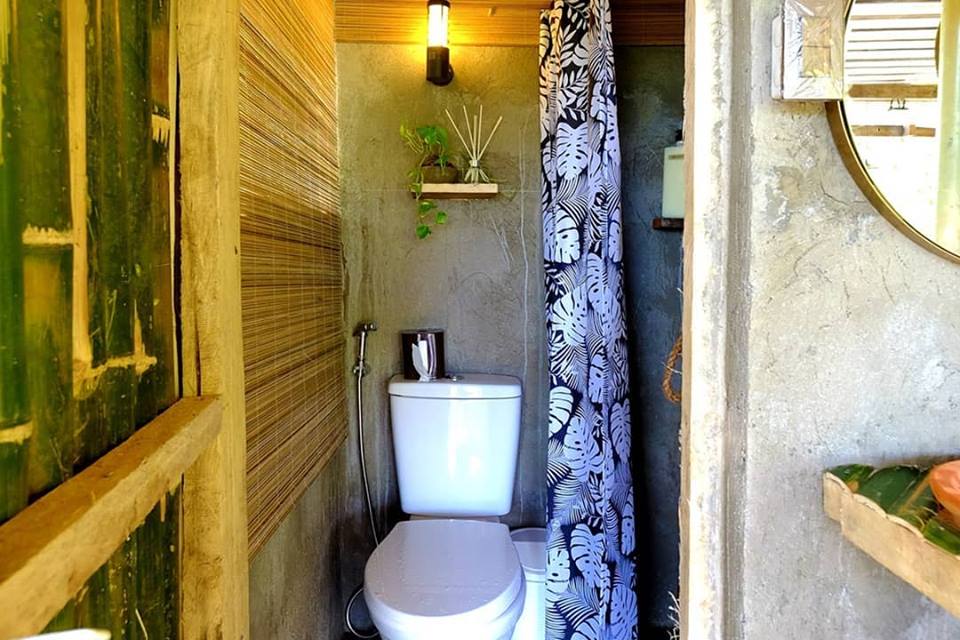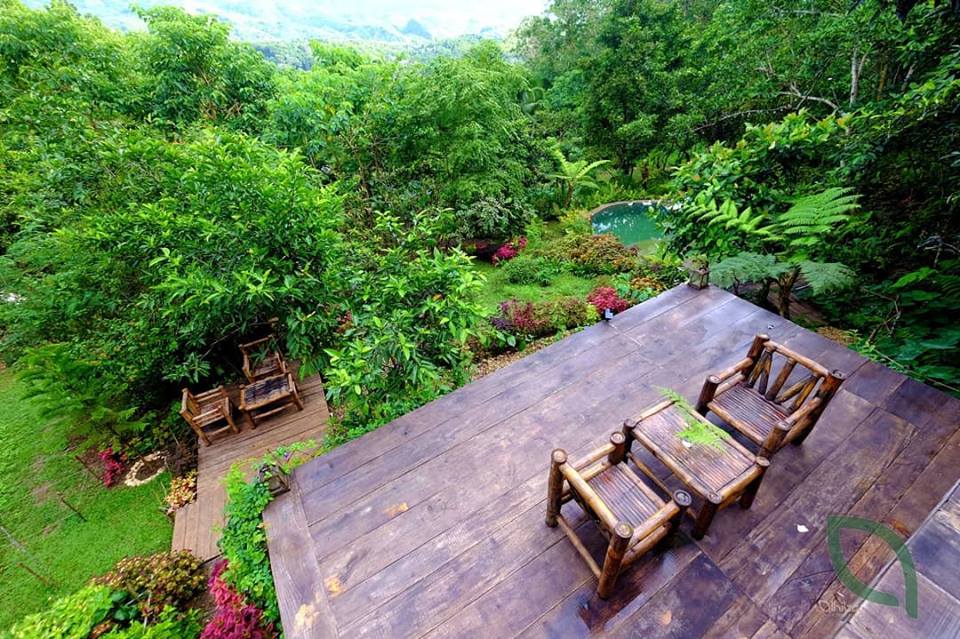 Aside from relishing this rejuvenating stay, guests can also make the most of their stay by doing the following:
exploring the farm and taking a reflective walk with nature;
experiencing bonfire;
facilitating teambuilding activities at the "Patag" area;
relaxing on a hammock or swing;
camping with friends ;
stargazing;
firefly watching;
play Chess, Badminton, Mini Football, Sungka & Guitar Playing; and
owning the spring-fed pool.
You also get FREE Buko Juice, Cacao and Potatoes. Be reminded that check-in time is 2PM – 5PM and check out by 12PM (noon.)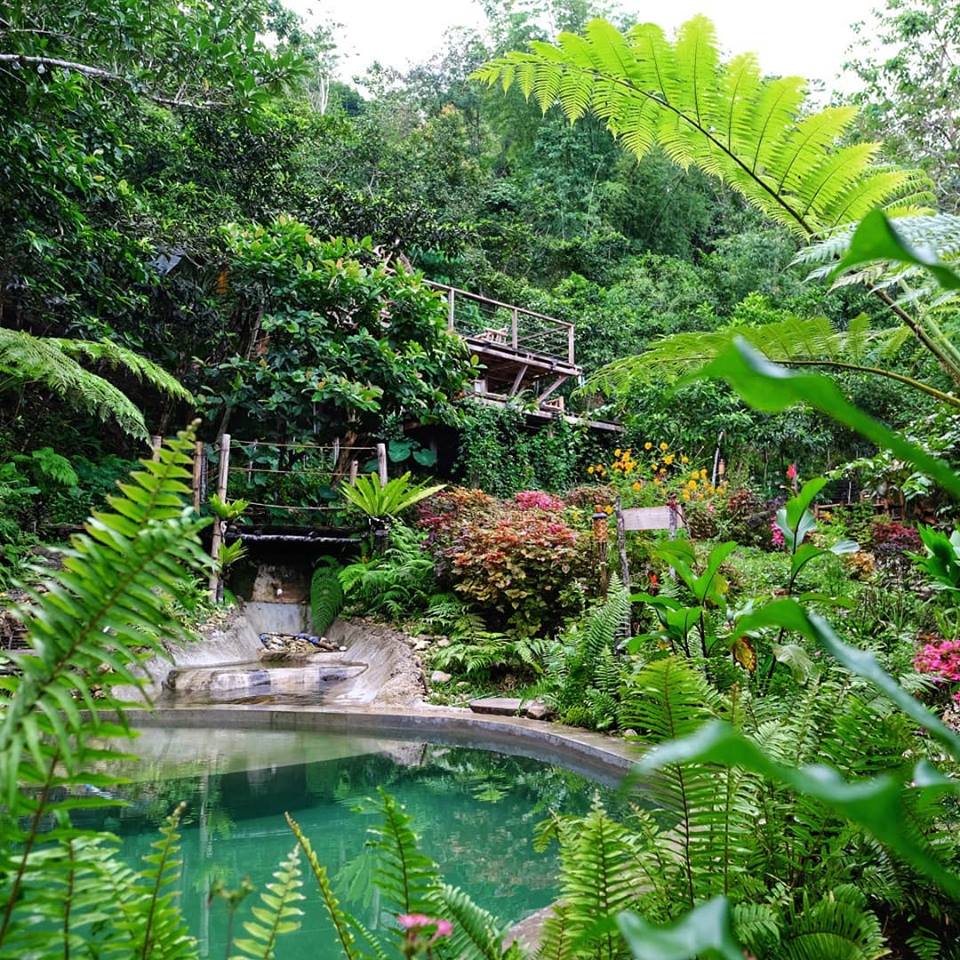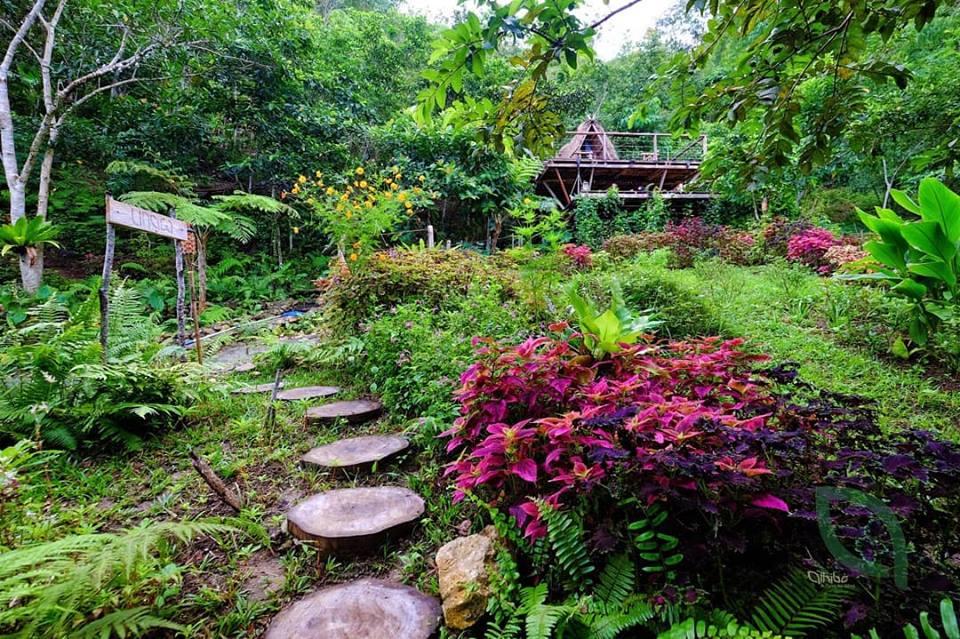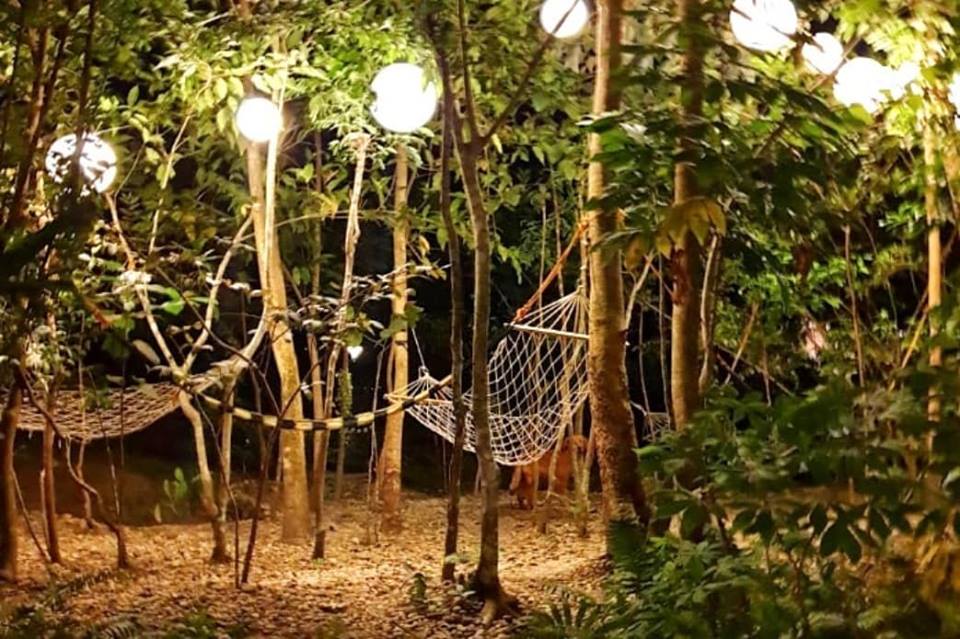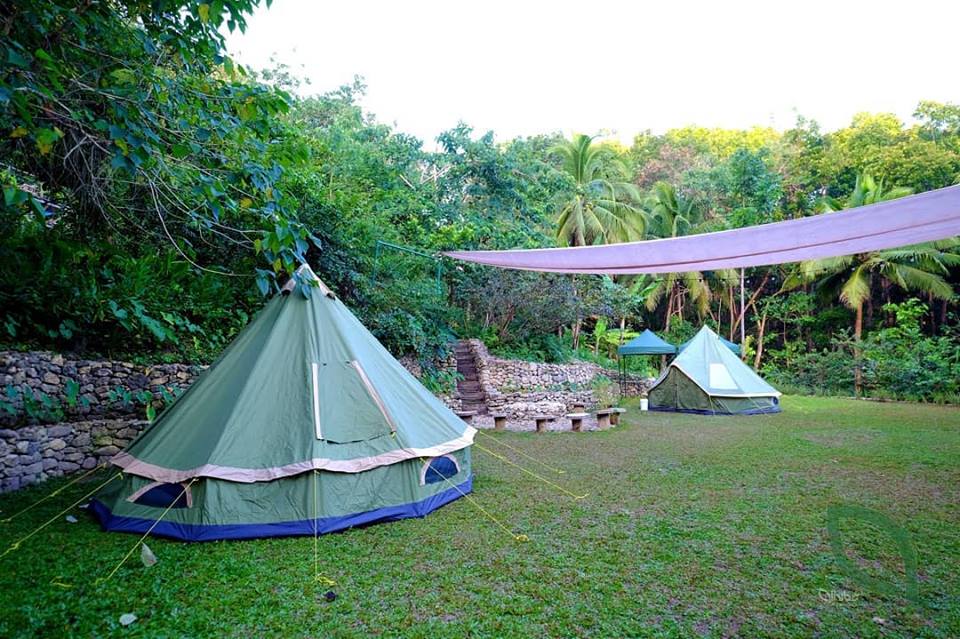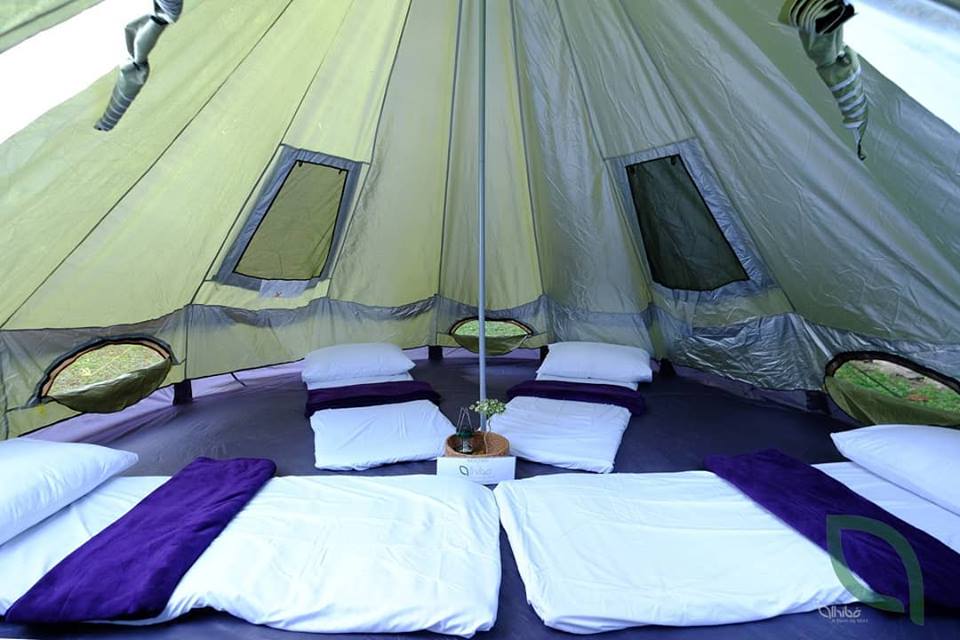 Future Plans
As the owners envision to develop a sense of respect and appreciation for the integrity of creation among guests, the property will soon provide barefoot play activities for kids, boardwalks to get to know more the trees canopying the area, and a café serving organic harvests from the farm.
Break free from stress and enjoy these activities by booking Alhibé Farm via Airbnb. They have a room which is good for two or large tents to accommodate big groups.
Farmstay (Hut or the "Payag") Accommodation is good for 2 persons for only P2,550.  The hut has 1 Bedroom with a wide wooden deck, common kitchen & dining, and an indoor Toilet & Bath. Aside from the Toilet & Bath in in the Hut, an open roof shower & toilet keep visitors enjoy the natural tree canopies every time "the nature calls".
You can book here – https://abnb.me/PJTk660A1U
Glamping (Tent) Accommodation on the other hand is good for 6 persons for only P4,950. Huge Bell Tents is the main camping accommodation at the campsite with 4 comfortable single floor mattresses that is 1/2 inch thick each.
The main hut is also included in the accommodation that has 1 Bedroom with Queen size bed for 2 persons for a total of 6 Guests. Maximum number of Guests can be up to 14 pax (Additional 2 Huge Bell Tents) with an additional rate per head perfect for a      group camping experience. The main hut also offers wide decks & terrace, common kitchen, common dining and covered toiled & bath. (https://abnb.me/AmZtmFSD2U)
An overview of the place so far (August 2018)
An overview of the farm as of August 2018
How to get there
They are located at Sitio Baucan, Brgy. Sac-on Carmen, Cebu, Philippines 6005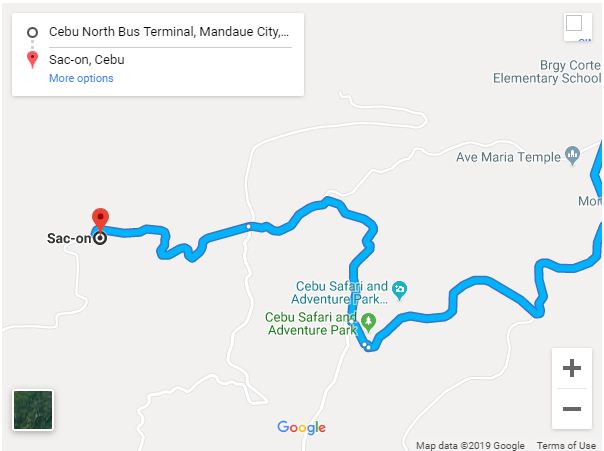 Background
The place is owned and operated by Marvin with his wife partner Sheryl. They are both passionate in designing and building unique & cozy spaces in their main line of work as an Architect & an Interior Designer.
"Aside from these we are also passionate about permaculture, natural farming & lifestyle wellness as the focus. Our family and friends appreciate and really felt good after staying in these spaces that we built, as a result of combining our different passions.
And now we are happy to let you know that we are sharing with you our personal space, to be able to share the experience of the beauty and appreciation of being in nature.
It took us a couple of years to conceptualize and study its feasibility, before we finally decided to build something and develop the land, whenever we get the chance to do so during weekends while at the same time taking a break from our main line of work.
This is a weekend project we developed ourselves, and of course with the help and manpower of some of the locals in the barangay.
For us and the family. it's a life changing experience being able to be one with nature away from the hustle of city life. It's time to share this experience with others, give themselves a break and take some time off!
Breathe the fresh air and feast their eyes with the green surroundings. with the peace of mind of being inside the farm premises. Connect with their friends, family. nature and our Creator", said Marvin.