We are all victims of stress and dull days, especially in the middle part of the week when all tasks come rushing to our desks. It is tiring and suffocating at times; exactly the reason for a good vacation leave! On your days off, what do you like to do to take your mind off of your tired work or school life?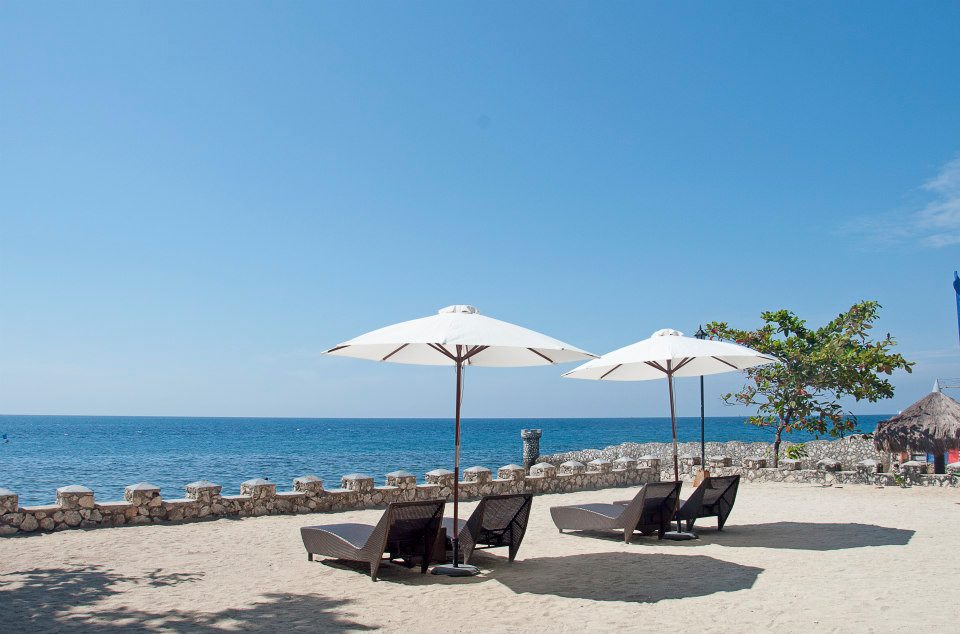 Beach. Beach is always a necessary place to be whenever you feel exhausted. The waves of the sea will help calm your mind, and the cool breeze will supply you the comfort that your body needs. Along with these are the serenity that the dancing palms trees bring, and the delicious fresh fruits that grow in the area.
There are thousands of benefits to going on a break regularly, but what is it about Danao's Elsalvador Beach Resort that would make you travel 3 hours for?
Elsalvador wows us with a fantastic view of the blue sea, with green trees surrounding its property. The beach does not have a long shoreline of fine white sand, but its shore is all right. Kids can still play sand castle during low tide and you can still swim to your heart's content.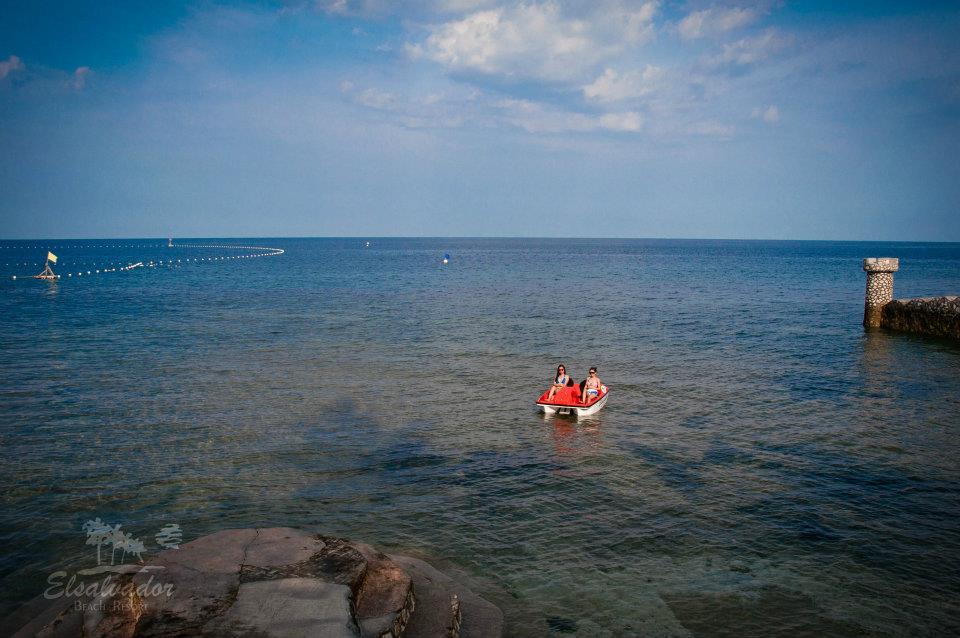 Speaking of castles, the stone seawall will make you feel like a princess living inside a storybook. Great for photos! The water is great for snorkeling and kayaking. You can rent boats for a more fun day at the beach.
Accommodation
With 39 rooms, Elsalvador must be the place where you want to be at this weekend. Each room accommodation includes free breakfast buffet, pool use, internet connection, free use of the gym and a 20% off at Elsa Spa (on selected packages only).
There are several options to choose from: Elsalvador Deluxe, Elsalvador Deluxe Family, Poolside Family Superior, Gardenview Residential, Poolside Superior, Poolside Family Premier, and Gardenview Economy.
Elsalvador Deluxe Room (3,888/night)
The Deluxe Room is good for 2, with a free breakfast buffet. It consists of a queen-sized bed and furnished with a mini refrigerator, aircon, and TV with cable. It comes with a small terrace and a hot and cold shower.
Elsalvador Deluxe Family (4750/night)
Best for 3 persons, this room also comes with a free breakfast buffet, a double bed, one single bed, aircon, a bathtub, mini fridge, LED TV with cable, WiFi, and a terrace.
Poolside Family Superior (5,250/night)
An entire family could fit in this 4-person bedroom with two double beds, a terrace, mini refrigerator, TV with cable, WiFi, and hot and cold shower.
Garden View Residential (3,850/night)
Get a view of the garden for only 3,850 per night, inclusive of free breakfast, a mini kitchen, refrigerator, shower, TV and Wifi. With the mini kitchen available, you can cook and prepare your own meals.
Poolside Superior (3,588)
The poolside room is good for 2 persons only. It has a double bed, terrace, shower, TV with cable, WiFi and a small refrigerator. If you want quick access to the pool, the Poolside Superior is the one for you.
Poolside Family Premier (5,750)
Also good for 4 persons, the Poolside Family Premier comes with free breakfast buffet, two double beds, a terrace, shower, a small dining table, and refrigerator, LED TV, and WiFi.
Gardenview Economy (2,499/night)
The most affordable room if you are only a duo, the Gardenview Economy is good for 2 with free breakfast buffet. It is inclusive of a double bed, terrace, shower, aircon, TV and WiFi.
All rooms have hot and cold shower and complimentary water.
Location
Elsalvador Beach Resort is in Sabang, Danao City. For more details, please contact 516 2252 or visit their website to know more.