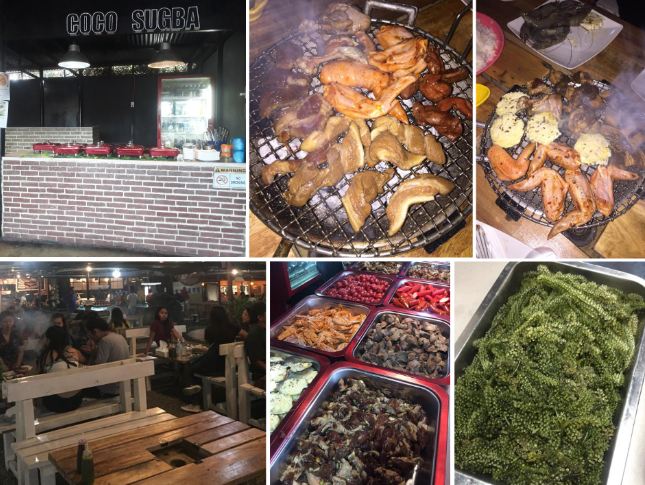 Fasting is over! Now is the time to feed yourself and satisfy those cravings for seafood, meat, or Korean food. Surely, there are tons of restaurants that offer unlimited chicken, rice, meat, and seafood; but if you want to try them all at once, try to visit the recently opened all you can eat grill restaurant in Cebu – Coco Sugba!
This barbecue buffet opened last March 16, 2019 and has catered the hungry stomachs of their guests for only P199! Coco Sugba offers no time limit for cooking and eating the following:
rice
sweet marinated pork
spicy buffalo wings
liver and gizzard
spicy and sweet chorizo
sausage and hotdogs
fish
squid
NOTE: Unli P199 every Monday to Thursday and P249 every Friday to Sunday.
Furthermore, those who are fond of Korean food, they also offer the following add-ons for a minimal fee:
Korean salad – P50
Kimchi – P50
Ramyun – P150
garlic butter shrimp – P250
grilled shrimp – P199
cheesy scallops – P25
Sugba all you want by visiting Coco Sugba at Redcoco Town along Hadsan Complex, Agus, Lapu-lapu City (near Jpark Island Resort Waterpark or beside Bahia Resort). They are open from 4pm to 10pm, Mondays to Sundays.
Dig in!
*All photos from Coco Sugba