To officially announce your love and commitment to the person you want to spend the rest of your life with is one very important event that you cannot redo. Saying "I do" in front of all your loved ones while hearing the sound of the ocean's waves will make the moment more magical.
Beach weddings are becoming more and more in demand. Not only is it more affordable to do so, but it also gives a more laid back vibe without sacrificing the significance of weddings.
However, planning a beach wedding can be a little complex because you will have to go back and forth to check the venue, plan the decors and whatnot. So, instead of booking a beach resort 3-4 hours away from the city, why not looking into Asturias Beach House instead! It's affordable and really beautiful, perfect for that dream wedding at sunset.
Asturias Beach House by Blissful Creations
Here what the beach house looks like:
For those who are not getting married anytime soon, you can still check this place out minus the major event planning. For only 50 pesos, you can enjoy a day full of quiet rest!
The beach house sends a message of peace, quiet, and security. The photos are already of good quality, but the place looks so much better in real life. If you plan on organizing an event here, maybe a debut, anniversary or a wedding, here are some inspirations which you may add on to your event planning:
The beach house really helps to make any event look effortlessly stunning. It's a perfect location for intimate occasions, and photo shoots, even.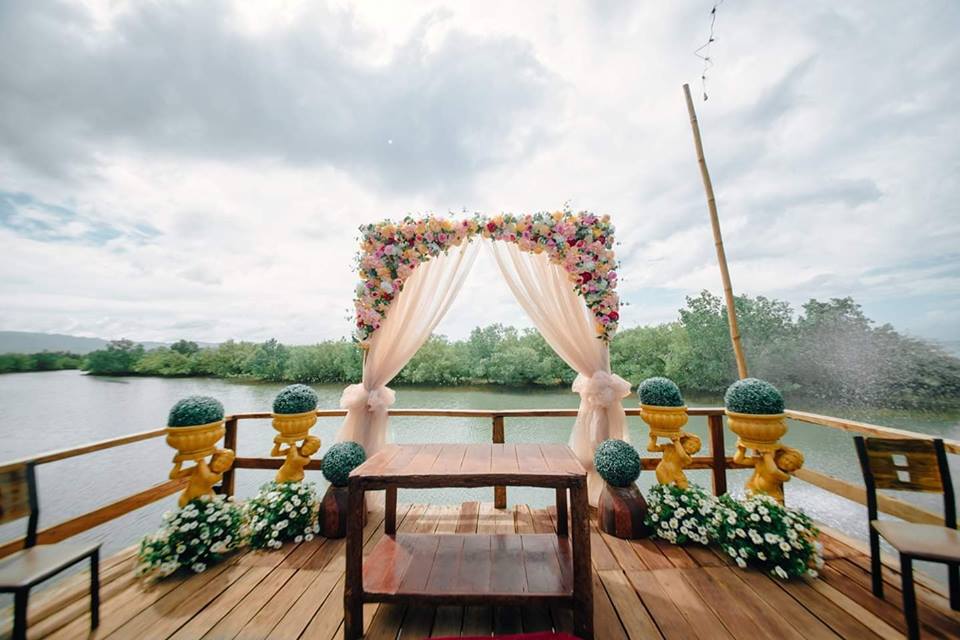 You won't need too many decorations (the cost is significantly low if you choose to spend the event here), because the view is already an impressive work of art. Right? Who needs a wall of flowers (which will die pretty soon) that's worth 100,000 if you can have actual living organisms for free?
Rates
The entrance fee for day use is only 50.00, while it's free if you come at night. For event packages and others, please contact Asturias Beach House at 0939 930 4580.
How to get there
Asturias is 2 hours away from Cebu City via private vehicle. If you need to commute, an easy way to do so is by hailing a bus from the South Bus Terminal going to Owak, Asturias, then take the usual habal-habal to reach Asturias Beach House. If you are driving, take the Busay/Balamban route instead. Check our guide here Busay to Balamban via Transcentral Highway Ultimate Guide
For more information, check out their Facebook page, or simply reach them directly by calling 0939 930 4580.