As if our Busay to Balamban guide isn't long enough, here we have yet another addition to the transcentral highway area – the Baguio de Cebu Eco Mountain Adventures.
The place is a collaboration between the cooperative at Mt. Manunggal Eco Adventure and the good folks behind Baguio de Cebu. Given this alone, you should be thinking by now of the cold weather, and of course the fog and the sea of clouds notable around this area of Balamban.
What to do at Baguio de Cebu
Aside from enjoying one of the coldest places Cebu has to offer, thanks to this newly opened establishment, one can also do skybiking amongst the clouds! The skybike is about 50 feet above the ground and the length is about 200 meters.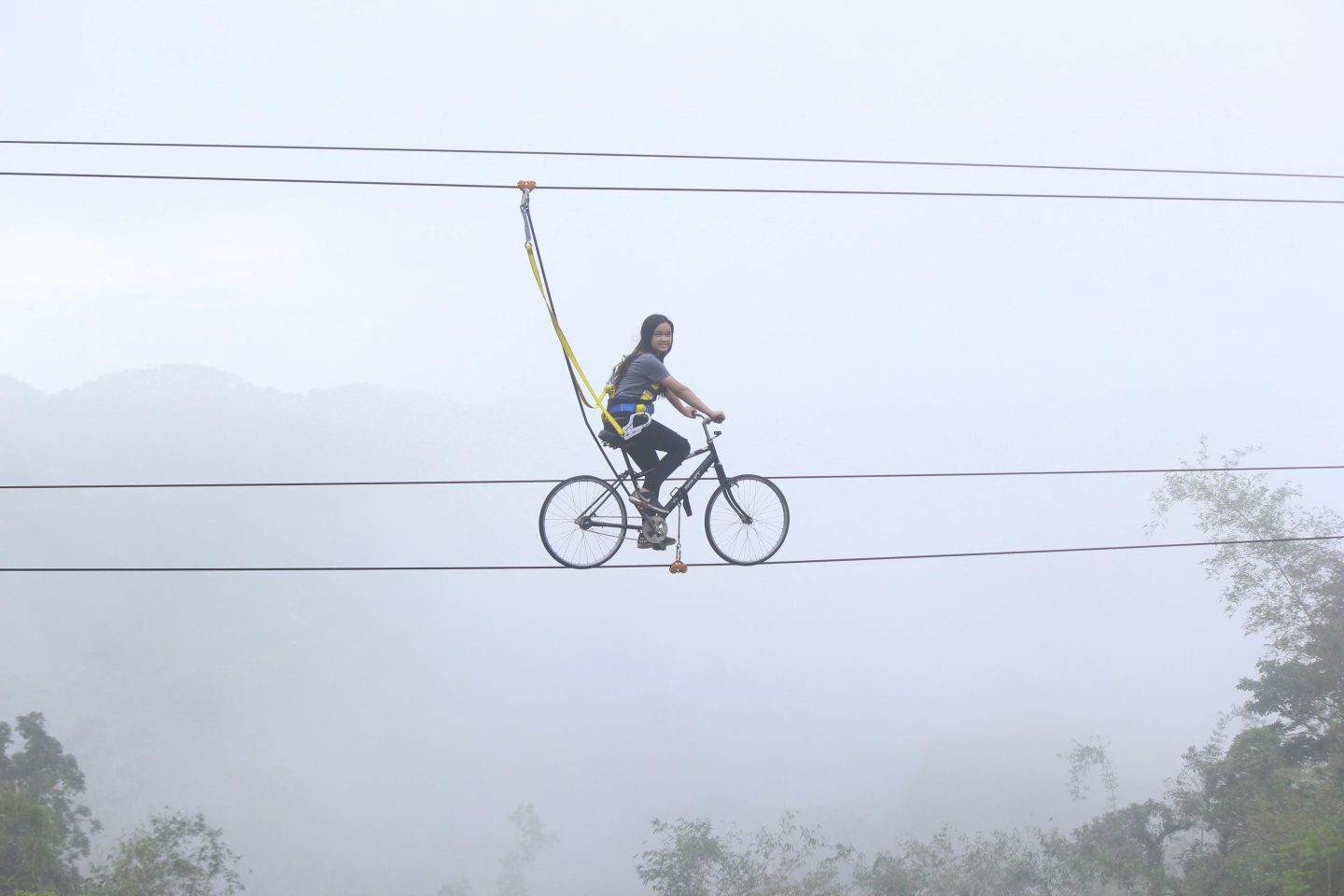 There's also horseback riding to keep to its name of being "Baguio" less the boating on the man-made pond though.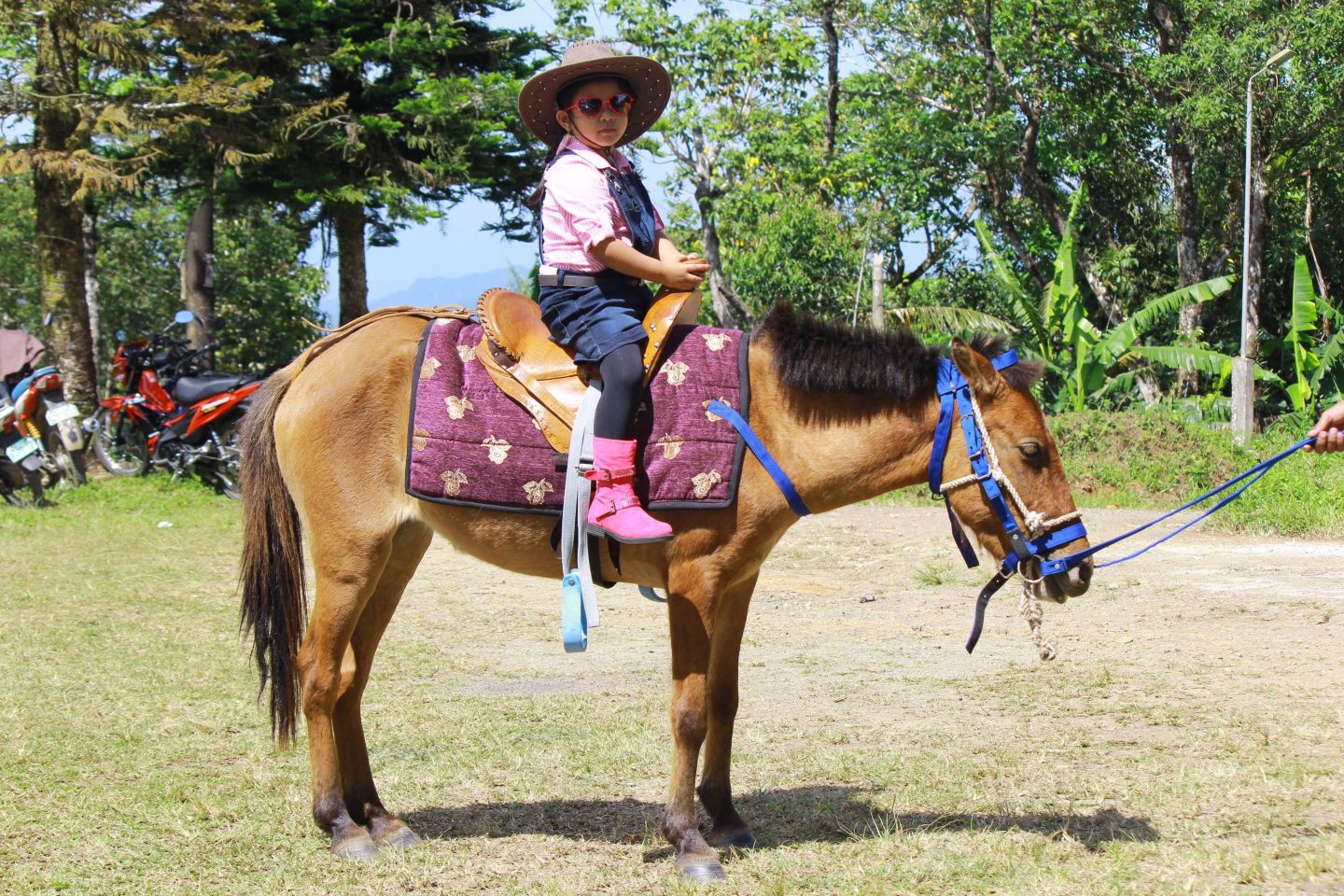 If the lack of the above left you wanting, worry not. I actually did that on purpose because I know Baguio de Cebu actually has a lot more to offer compared to its northern counterpart.
Apart from the activities previously mentioned, you can also do camping, trekking, and mountain climbing.
The place has 3 notable mountains to climb on namely; Mt. Manunggal, Mt. Mauyog, and the lesser known Monkey Mountain. For reference, check out the photos below: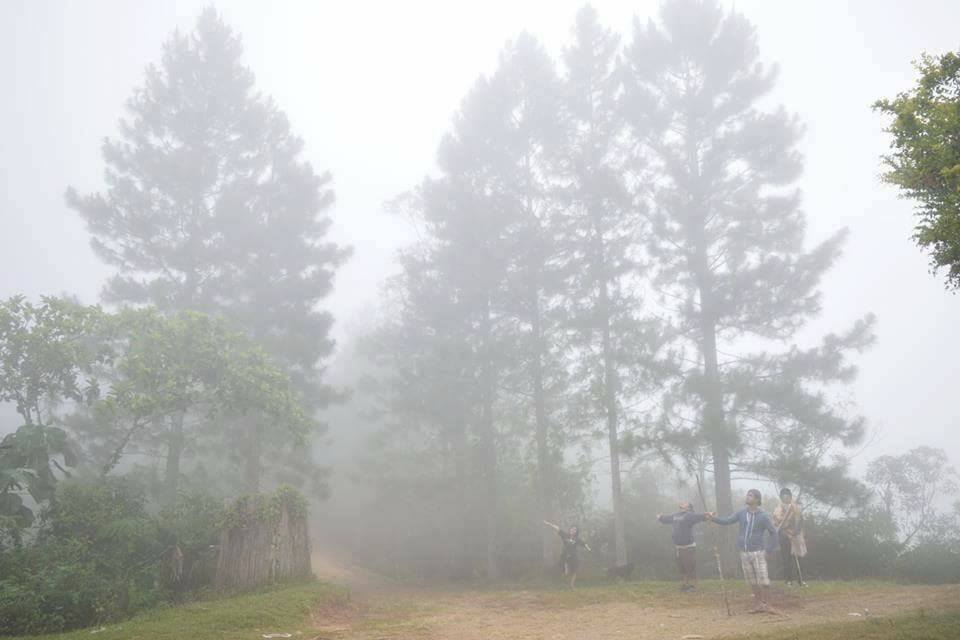 Baguio de Cebu Fees
The moment most of you is probably waiting for is here! I'm sure you'll like the way this will sound because for only PHP 80.00, you can already enter Baguio de Cebu, do camping (if you bring your own tent), and do unguided trekking and mountain climbing.
For guided mountain climbing on the other hand, this will set your group back PHP 400.00 only (maximum of 5 pax per guide).
Skybiking amongst the clouds is pegged at PHP 150.00 only, back and forth already.
Horseback riding is PHP 100.00 pesos for every 15 minutes.
Baguio de Cebu Location and How to Get There
It is located in Barangay Sunog, Balamban, Cebu – about an hour's travel from JY Square Mall Lahug.
Unfortunately, at the time of this writing, there's no signage yet on the transcentral highway so your best landmark is West 35 Eco Mountain Resort. From there, about 1.5 KM you should see a road to the right (coming from Cebu City) that will go to Barangay Sunog.
If you do get lost, I'm more than certain asking some locals will get you to the right place in no time.
If you will be commuting to the place, I believe a habal-habal ride would be the fastest (not to mention the most "exciting") way to get there and a one way fare will set you back about PHP 300-400 pesos. If you are not looking to stay a night at the place, best negotiate with your transport for a back and forth arrangement to make sure you won't be stranded here especially since it gets a lot colder at night.
Speaking of which, as a pro tip, best bring your cold weather clothes as I'd estimate temperatures here could drop below 10° C – that's if you don't want to end up with a nasty souvenir, a cold.
More photos of what to expect there