A lot of us have been tempted to come to visit Bali in Indonesia ever since we saw that film "Eat, Pray, Love". I know I did, and have even added that on my bucket list. However, we sometimes have to snap out of it and realize how much beauty our country already has and we need not spend so much just for plane tickets.
Well, unless you're from other parts of the country and not a local in Cebu. Yasss! We're blessed with white sandy beaches and crystal clear blue waters, just like Bali.
We just need to drive further down south and the beauty of Moalboal will fill in all that craving like how we felt when we saw that film and all we want to do is eat, pray and love. Dreamy beach in Basdaku, I tell you, it's so beautiful.
What's also beautiful is this be-mazing eco-friendly place called Tongo Hills Cottages that you guys could stay in while you're down south exploring.
There are four bamboo cottages – each of which were carefully designed in its own unique Bali-inspired boho way. The cottages have their own terrace, its private partially open-air shower and free Wi-Fi.
In the mornings, expect to be served with healthy and delicious breakfast. Mm hmm! You can have your yummy breakfast in the terrace, so you can also just chill and enjoy the view – before heading to your planned activity or activities for the day.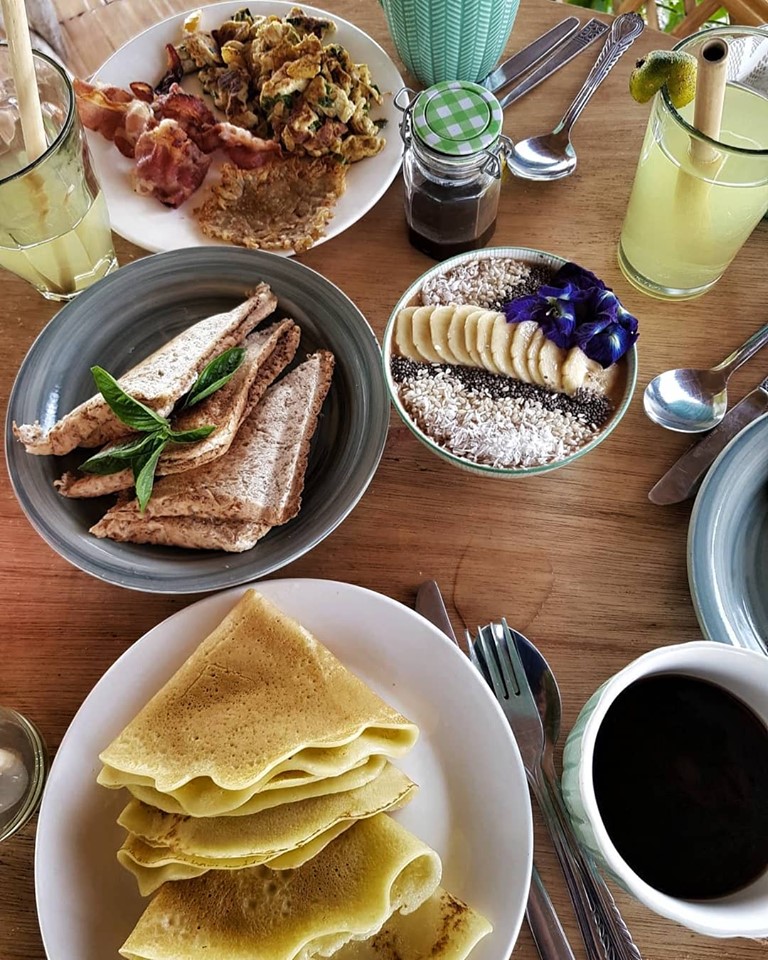 By the way, you will find that their breakfast isn't just aesthetically pleasing, but will also fuel you up for most of the day. Just looking at their photos – makes me think like "I don't think I'll be needing lunch anymore". Hah! They look so delicious and are super healthy for y'all – which is something to look forward to in your stay there.
Read: Moalboal Adventure Travel Guide
Tongo Hill Cottages are a little bit on the countryside so surely one will feel that 'probinsya kind of life'. You'll be woken up by roosters greeting the morning and the green fresh air from the trees around.
Oh, and their bathrooms are so amazing! I love outdoor showers – so refreshing. Plus you'll be surrounded by the plants and trees. I'll probably take a while in there, dancing and singing just coz I'm super psyched to be in their beautiful open-air bath.
At night, the view of the million stars shining above your cottage would be the sweetest thing before heading to bed. I always love stargazing whenever I'm by the beach or in the province. And that's definitely a thing you don't want to miss during your stay at the Tongo Hill Cottages. ♡
There are local rescue dogs living in the vicinity – their names are Dory, Simba, and Cebu. When you get to the place, you will be greeted by these nice and friendly dogs. No need to be scared. 🙂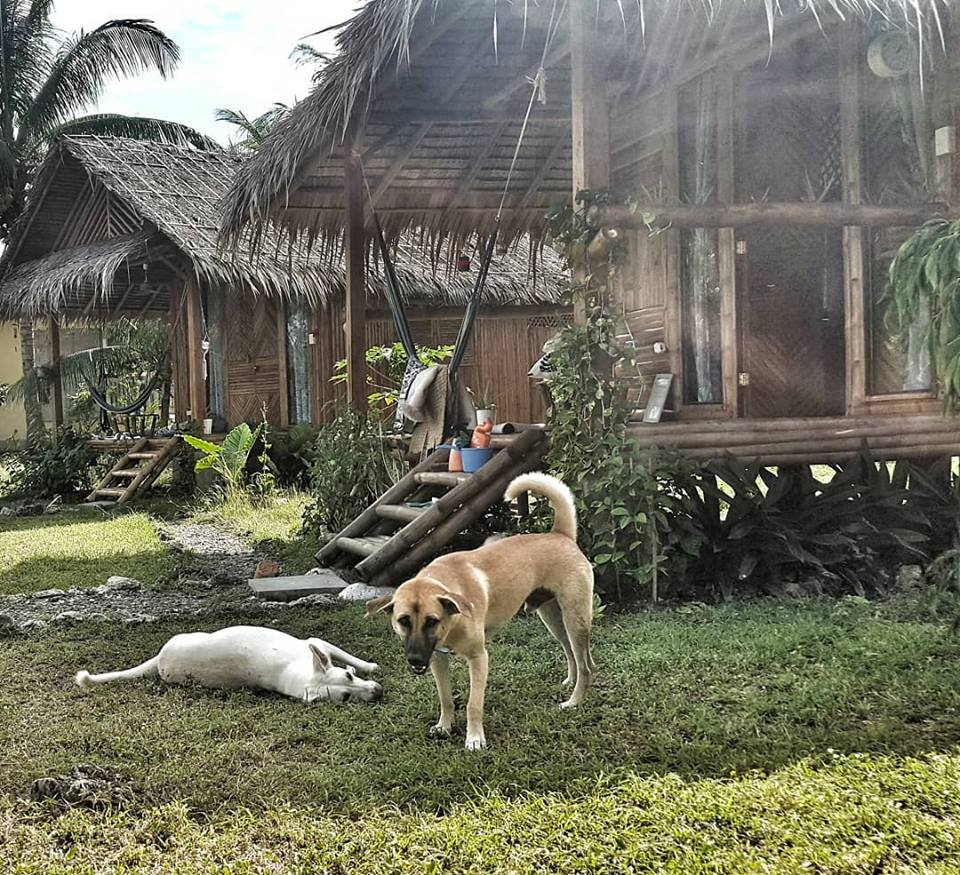 Rates
Guests can stay in the cottages at Php 2,300 / night, and it includes the yummy healthy and gorgeous looking breakfast.
Amenities and Activities
Bedsheets and toiletries
Wi-Fi connection
Free Parking on the premises
Breakfast is provided
Luggage dropoff is allowed (for guests who arrive early)
Outdoor garden or backyard
Fire extinguisher
First aid kit
Picnic area
Outdoor furniture
Sun deck
Terrace
Garden
Pets are allowed on request. No extra charges.
Bottle of water
Breakfast in the room
Perfect Coffee!
WiFi is available in the rooms and is free of charge.
Free private parking is available onsite (reservation is not needed).
Accessible parking
Massage (with additional charge)
Pet bowls
Daily housekeeping
Ironing service (additional charge)
Dry cleaning (additional charge)
Laundry
Room service
Non-smoking rooms
Archery (off-site) (additional charge)
Cooking class (off-site) (additional charge)
Themed dinners (additional charge)
Bike tours (additional charge)
Walking tours (additional charge)
Movie nights
Badminton equipment
Snorkeling (off-site)
Horseback riding (off-site) (additional charge)
Diving (off-site) (additional charge)
Cycling (off-site)
Read: Diving with the school of sardines in Moalboal
How to get there
The Tongo Hill Cottages is located in Tongo Hill, Moalboal, Cebu. A 7-minute drive from Panagsama beach and approximately 90km from the city proper.
CAR: The easiest way to get to the Tongo Hill Cottages is through a private or rental car. You can just search them on Google Maps or Waze and follow the directions. It should take up to 3 hours of travel to get to the place.
BUS: You can also get there using public transportation. Take the bus/ van for hire headed to Moalboal, at the South Bus Terminal. Take a 7-minute habal-habal ride from the town to the cottages in Tongo.
PICK UP: Tongo Hill Cottages also offers airport pick up for Php 2,700. Please do message them for more info.
For more information and inquiries, you may call them at 0995 282 2504. Visit their Facebook page – Tongo Hill Cottages and their Instagram @tongohill.
I'm for certain you will love your stay there. I honestly can't wait to visit the Tongo Hill Cottages myself, soon. Don't forget to send us some of your photos of your stay there. 🙂
*All Photos used are from the Tongo Hills Cottages' Facebook page