The search for the best ramen places in Cebu goes on and this time around, a chance visit to IT Park (a place I honestly avoid most of the time because of the traffic condition) led me to yet another recommended place called Barikata Ramen Bar.
As always, I had to order their specialty and thankfully, they actually had one that comes in spicy – the Aka Tonkotsu Red you can see below.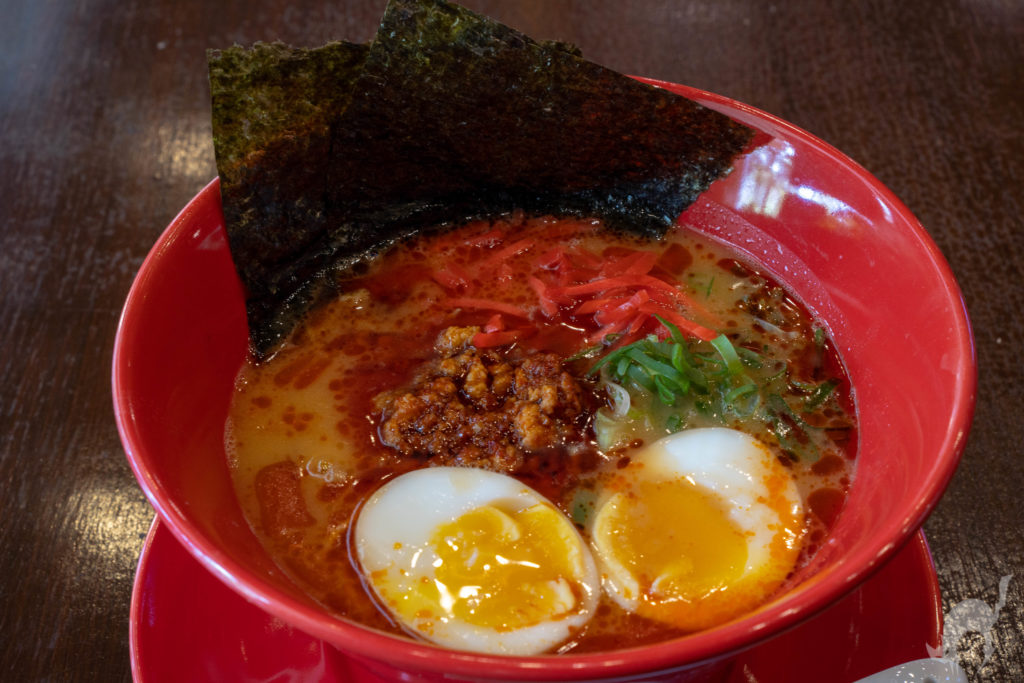 The only thing memorable about this ramen is the prominent ginger taste. I can't remember any other ramen so far that I can taste that much ginger on it.
The broth was good, not Bari-uma thick and definitely not Yushoken's seafood ramen tasty.
The serving size is about the same with Bari-uma's Bari-Uma's Zeitaku-Uma Ramen but the latter had a lot more meat and on it as you can see below:
Later I found out that the Japanese word "barikata" actually meant "very hard". This describes the ramen's firmness which supposedly makes it a high quality one.
However, I honestly did not find the noodle to be that much harder or specially good compared to others I've tasted so far. If it was harder, I would say at most only about 20% harder but more like 10%.
Do take not I'm more into the broth not the noodles in my ramen that's why I hated the seafood ramen I got from Sachi which had 90% noodles and 3 shrimps on it as you can see below:
All that said, for Php 515.00, this particular ramen wasn't at all at par even with chaper alternatives. I even dare say Sachi's tonkotsu has a great chance at besting this overall but this the latter I still have to visit again to make sure.
Overall, here's my current rankings so far for the best ramen in Cebu:
Ramen Dojo
Suzukaze Japanese Restaurant
Barikata Ramen
As a restaurant however, judging from the menu and their prices along with the 4.6 out of 5 stars on their Facebook page, I believe the restaurant is quite a bang for your buck for most of its offerings apart from the ramen I had.
That plus the fact that the staff here were especially accommodating makes it a place I will definitely give another go although it won't be one that comes to mind again when it comes to ramen.
Barikata Ramen Bar Menu
Barikata Ramen Interior and Exterior
Barikata Ramen Bar Location and Contact Details
The place is at the ground floor of Calyx building in IT Park, Lahug. You can contact them through this Facebook page: https://www.facebook.com/Barikata-ramen-bar-873922936032587/

Or call them: (032) 268 9582

They are open from 11:30am – 10:30PM daily.
[ReviewDisclaimer]