"All you can eat" or "eat all you can", it really doesn't matter how you call these feasts but I just wanted to mention both terms as back in the 90s, I can only remember the latter term being used by the likes of then Jovin's with their PHP 99.00 buffet that already had lechon and some fruits to boot. Nowadays, I doubt you'll be able to find a buffet restaurant that features either under PHP 400.00 (please do comment if you know of a place).
In all honesty, getting this food guide to the most accurate form it can be is not going to be easy given these days, buffet restaurants are all the rage and you can have almost any cuisine these days being offered in a buffet "format" in any place. That said, I think the most logical way of going about with this is to start with the pricing and then locations (2 of the most common questions I myself would ask in hunting for a buffet restaurant to try).
Overall Best Eat All You Can Restaurants (regardless of price range and location)
Tide Restaurant, Shangri-la
If I wrote this back in the 90s and even back in the 2000s, I would say my top pick would have been so much easier with Shangri-la's Tides restaurant buffet coming on top easy. Those were the days and life was indeed simpler. 🙂
Grand Convention's Majestic Restaurant
Probably one of the oldest restaurants on this list, the Majestic Restaurant's buffet offering at the Grand Convention Center in Archbishop Reyes Avenue is what I'd consider to be the best value for your peso on this list.
Price starts at PHP 550.00 on weekdays and PHP 650.00 on weekends, I'm more than certain you'll have more than enough variety here to not leave you wanting for more. From Filipino favorites to international cuisine that includes Chinese, Japanese and a small carving station, and overflowing with soft drinks and juices. To boot, an ice cream and fruit station can be enjoyed together with a small variety of desserts too.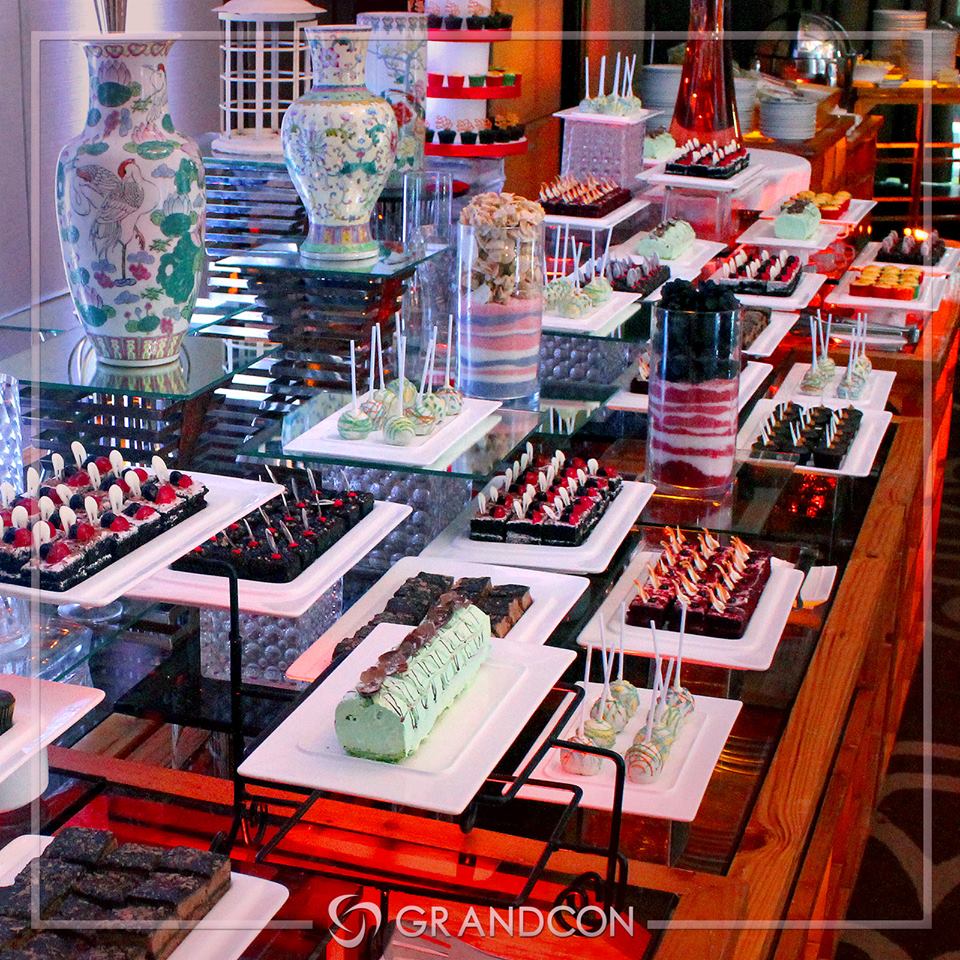 Seriously with the variety and the quality of food that this somewhat "legendary" restaurant has, I can vouch that anybody, as in anybody including your most discerning foodie friend will leave the place happy.
If you want the same quality food but with more variety at reasonable prices, then your best bet are the next on this list. Also, if you want better tasting steaks, lamb, turkey and the likes, you better read on.
PRO TIP: Look out for their ube dumplings at their Japanese station. This is the only place I've tasted such heaven on earth of a dessert. Unfortunately, many who frequent the place want these bad too so you'll have to be extra vigilant for them. I recommend sitting somewhere close to the station.
Buffet 101
Although rather new to the scene, Buffet 101 International Cuisine has undoubtedly left its mark to many Cebuanos looking for a feast to remember.

I first heard of Buffet 101 from an office colleague who mentioned them after we just blew away nearly PHP 20,000.00 pesos on a fancy Japanese restaurant for our company's Christmas dinner that left us still wanting for more for some reason.
He mentioned we could have saved and had more food than we could ever imagine if we went to this restaurant instead as they had group discounts not to mention a birthday month promo of sorts where one can just present a valid ID along with 4 other adult patrons and the celebrant can feast absolutely free of charge.

The pricing structure here is somewhat tricky though so please keep in mind that their lunch buffet starts at only PHP 629.00 on weekdays, PHP 734.00 on weekends and PHP 839.00 on Sundays. Dinner is slightly higher by about 10%.
Although this place can get crowded as it can accommodate more than 500 patrons at a time, you really won't feel it thanks to their high ceilings complete with chandeliers to boot and table arrangement that makes you feel like you are truly in a higher end restaurant.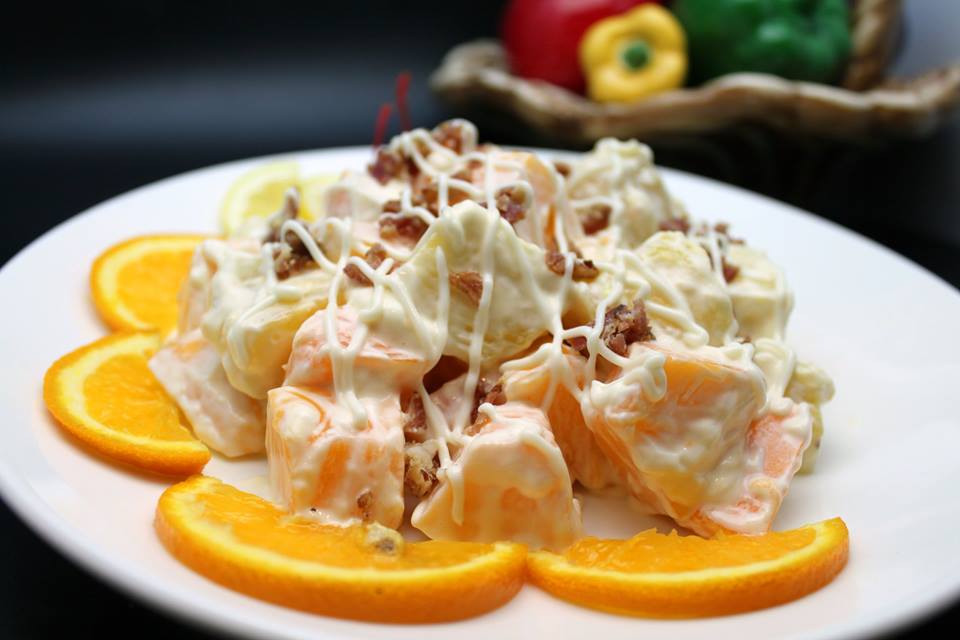 The variety of food you can find here is probably about 3x that of Grand Majestic's and they are spread all over the restaurant that getting from one end to the other makes you feel like you are also burning whatever it is you've eaten already.
One thing Buffet 101 has that I don't remember Grand Majestic offering are alcoholic beverages in the form of beer and some wine.
An assortment of cheeses can be had here too to go along with them wines if that's your thing – obviously not mine although I find it quite intriguing to the point of trying. 🙂
I doubt I can say anything against this restaurant to be honest.
On the other hand, in the couple of times I've been there, I honestly don't remember any food in particular. Now this could be either bad as it could be the food here is just forgettable right? However, I believe the reason for this in my case is the overwhelming variety that somewhat left my mind numbed or something to that effect. 
One thing is certain though, for birthday celebrations and large groups like our team eat outs, this place will always be among the choices to go to.
Vikings Luxury Buffet at SM Cebu
On top of my list of buffet restaurants in Cebu is none other than Vikings!
To cut to the chase, Vikings is on top simply because of how I love their carving station!
That's right! I said it! I love their steaks most of all so if you're not into juicy steaks, turkey, or lamb, I'm more than certain any other buffet restaurant on this blog will leave you smiling if not sleepy after.
In terms of variety and quantity, I'd estimate Vikings to have just a wee bit less than Buffet 101 but I doubt you'll really notice unless maybe if you're for the wine and cheese experience. Otherwise, Viking's offering is top notch and will no doubt more than suffice anybody's taste.
PRO TIP: I would highly recommend making a reservation as the place is not as huge as Buffet 101 and if you end up being seated on the "extension" area of the restaurant which is basically just outside the restaurant (but still inside the mall) like what happened to us one time, you might be sweating as it can get hot on a sunny day here.
Another general tip for either of these restaurants is the fact that they will offer free access to birthday celebrants given a certain number of other patrons along. I believe Grand Majestic's 3+1 is the easiest to be had while the other 2 has 4+1.
Groups of 10 above as well I'm almost certain has certain discounts so that counts for more savings.
To end this section, either of these 3 won't leave you or your friends wanting except if you're looking for them wine and cheese options where only Buffet 101 has (if memory serves me right).
Best Resort Buffet in Cebu
Shangri-la Mactan Resort & Spa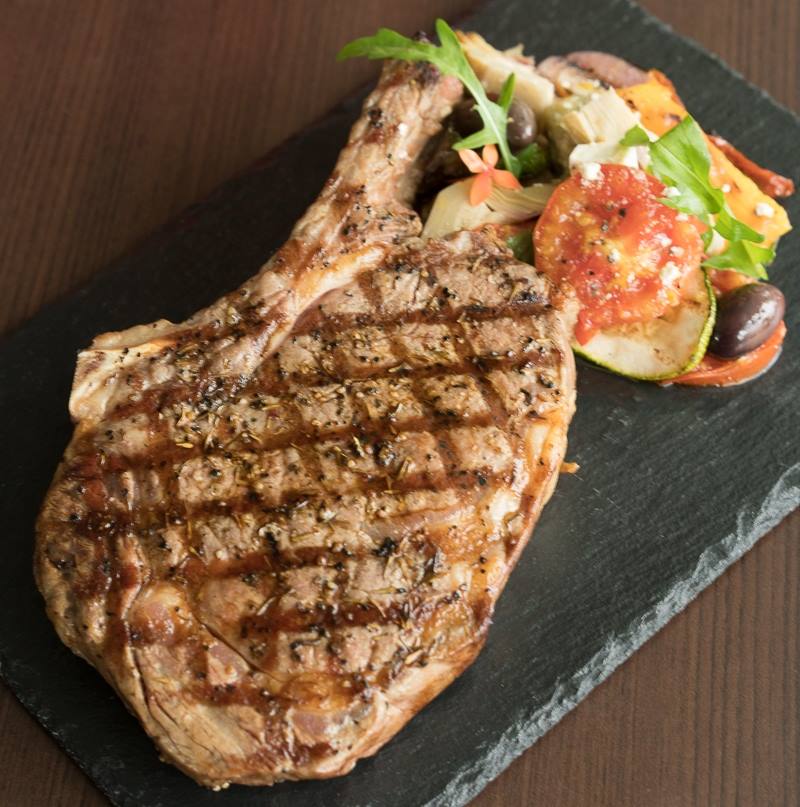 Although I wouldn't consider Shangri-la's Tides Restaurant buffet to be the overall best these days anymore, I would still say they have the best breakfast buffet in any resort in the region.
The place has quality and quantity not to mention hands down the best resort facilities (except if you're after water slides alone then JPark wins in that department no doubt).
Crimson Resort & Spa
The newest on this list but definitely a must try. Their buffet should be just about as good as Bluewater's but given the fact that the resort itself now has a marine sanctuary where you and your love ones can enjoy snorkeling with them fishes, I have chosen this to be 2nd on my list. 
Bluewater Maribago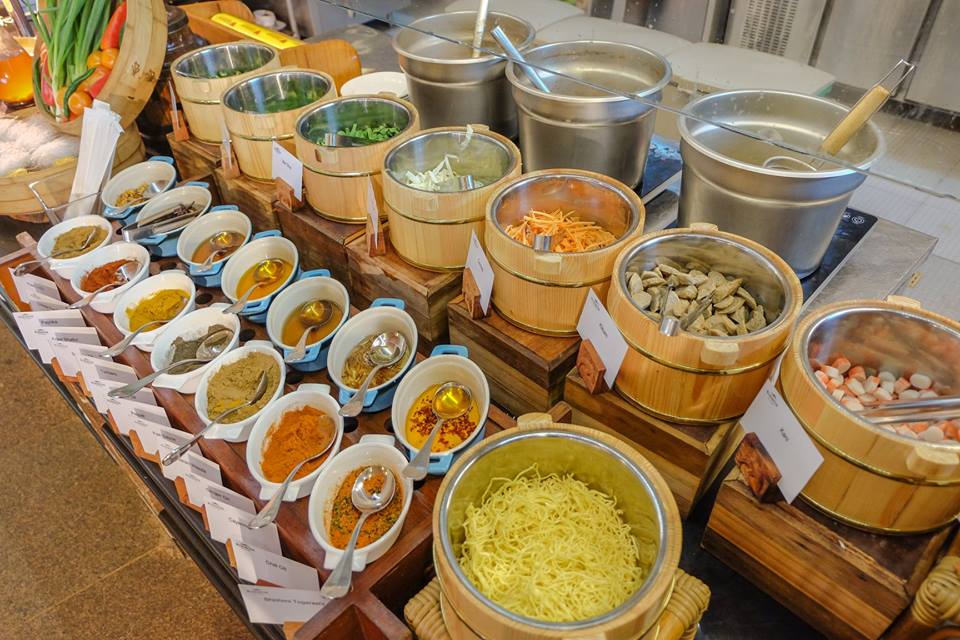 Probably not as popular these days with the advent of newer resorts, but for some reason, I've always found Bluewater's breakfast buffet to be more than enough to leave me smiling through the day. I'm particularly fond of their variety of fruits and the fact that their customer service has never failed myself and my kids even to the point of allowing us to take our food to the pools as the kids just won't stay put on the restaurant.
Specialty Buffet Offerings worth mentioning
Ding Qua Qua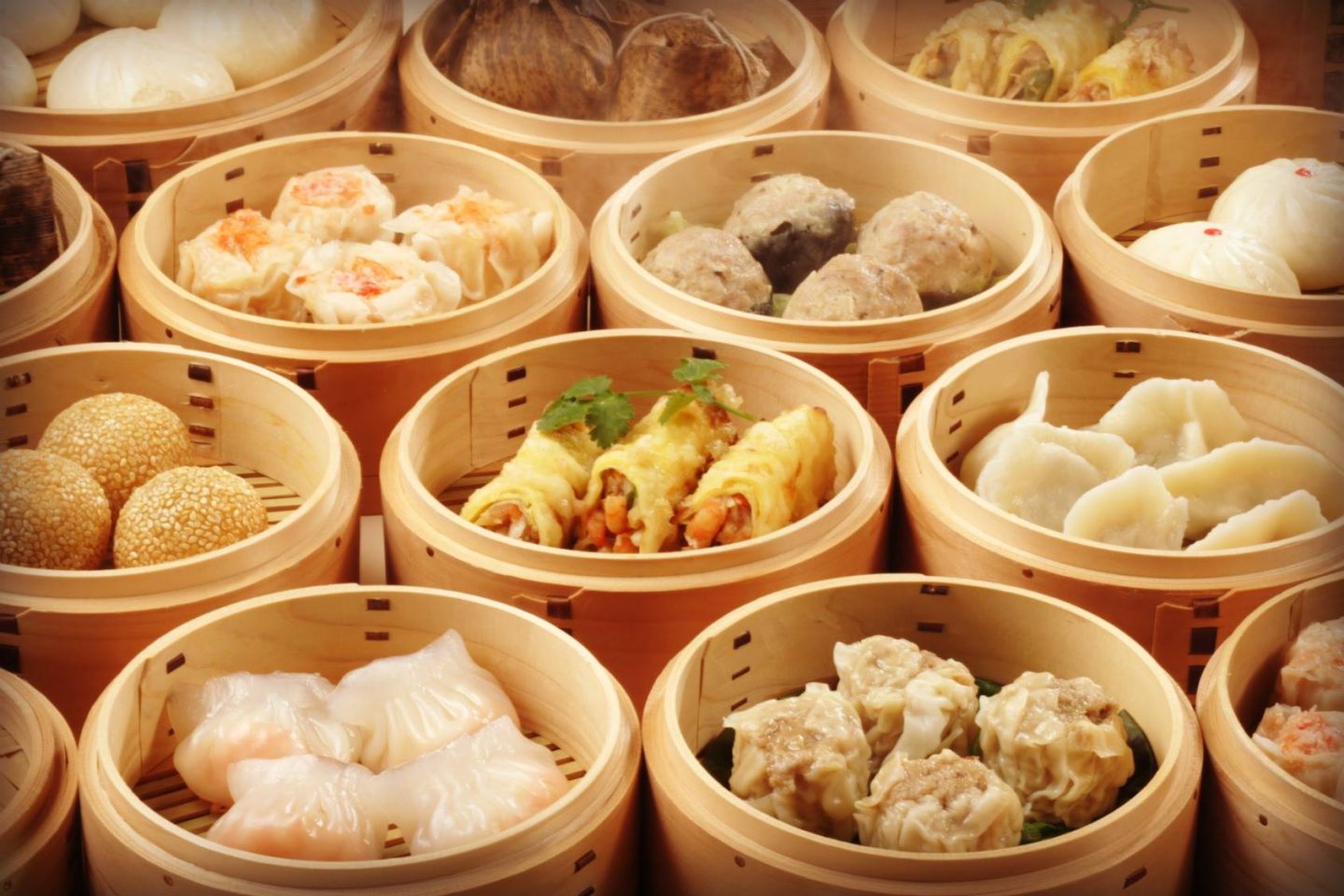 Ding Qua Qua is the place to go for Chinese dimsum all you can eat style!
I love dim sum! Dimsum is big here in Cebu and I don't know why but I'm glad it is. My family and I often dine in Dimsum Break after church so that's almost every Sunday. When I found out that a dim sum buffet exists, it instantly became my favorite hangout place.
Ding Qua Qua is the place to go whenever I feel like eating a lot without having to pay too much. Their rate is really reasonable for only 298 pesos, inclusive of non-carbonated drinks. That's equivalent to 3 orders of steamed rice!
They also offer dumplings, fried spring rolls, pata tim, chinese bread and many more.
For reservations, you can contact their JY Square branch at 2310111 and 3411111 for their Mactan store. Their buffets are open for lunch starting at 11 AM to 2 in the afternoon while their dinner starts at 6 in the evening until 9 PM.
Yakimix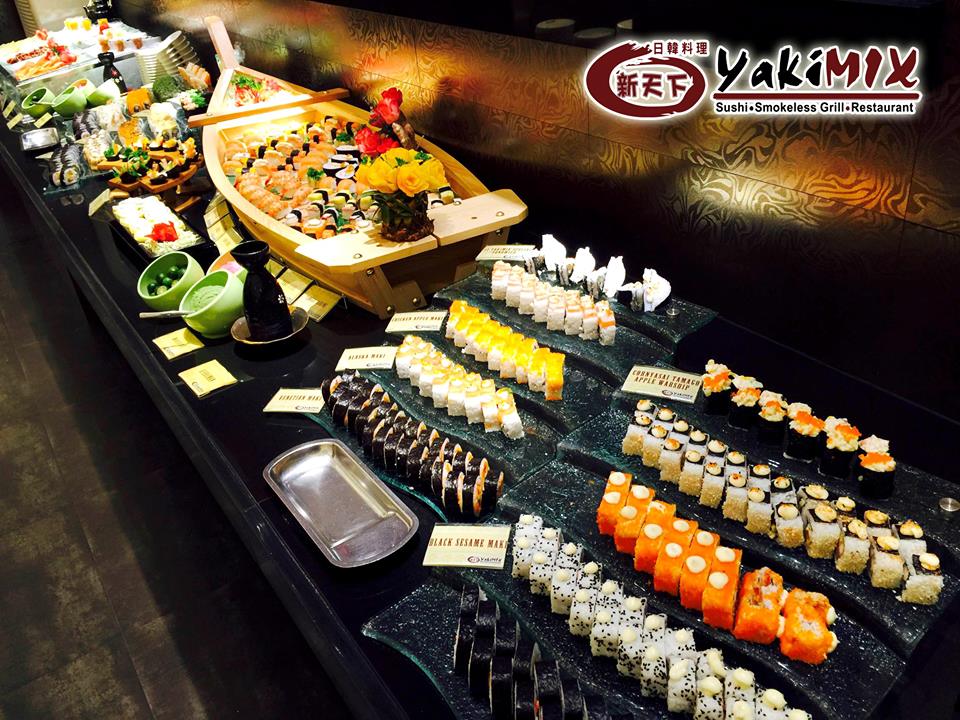 Yakimix on the other hand is what I'd recommend if your up for some Japanese eat all you can with a mix of Filipino favorites. The meats here and the overall smokeless grill experience is definitely worth it. I'm particularly a fan of their meats especially the beef as they are soft and juicy if you cook them right. You should try their corn soup of sorts too!
Unlimited Crabs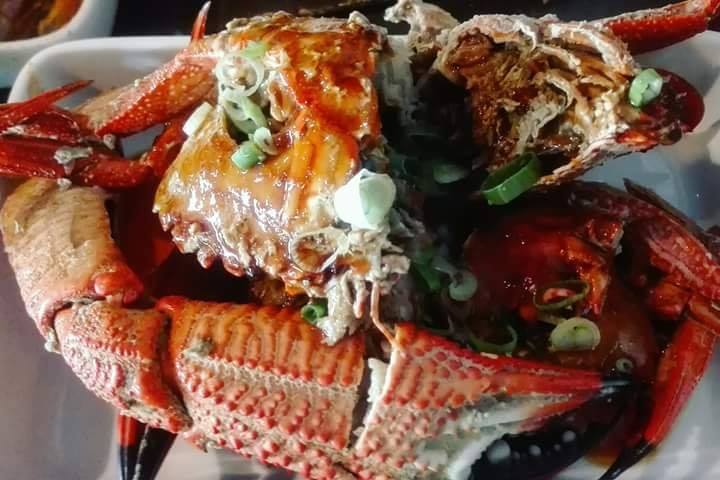 If you're up for some all you can eat crabs, you should check out these places:
Grab a Crab for PHP 199.00 (small crabs) or PHP 299.00 (large crabs).
Driveway Larangan for PHP 299.00 only on weekends.
Koa Tree House for PHP 350.00.
Please take note that crab offerings naturally depend on the supply so best to contact each of these buffet restaurants to verify availability and overall menu for the day.