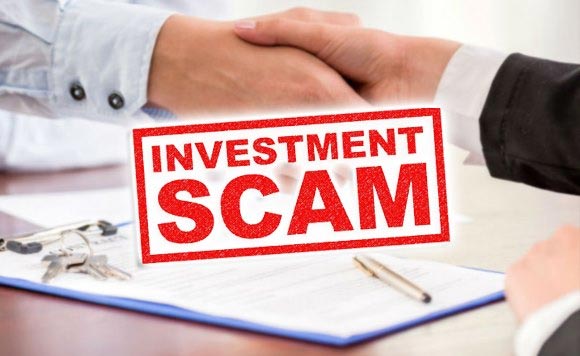 Just recently, the National Bureau of Investigation has filed a syndicated estafa against seven individuals who were able to gather an astounding amount of P12 million cash through an investment scam. This was after almost 30 people have filed a complaint in their office against Princess Joana Jo Alfajic Campos, Gretchen Baron Aguas, Gregory Mohamad Alfajid Campos, Lennita Sumalinog, Gilde Pineda Saron-Maghibon, Christopher "Ace" Tundag and Andrew P. Arnado, who convinced them to invest in their company and earn 3% per day for 67 days, excluding Saturdays and Sundays, while those who can put in P500,000 will earn 60% per month for six months.
The money obtained from the investors by Princess Joana was promised to go to Royal O Consultancy Services, Royal O Import and Export, Royal O Dry Goods Trading, Plasmatech Medical Supplies Trading, Deverde Plural Import Manufacturer Co. and Oro Magnet International E-Games. These companies were launched together with iPhil Savings and Credit Cooperative, through Arnado, in a five-star hotel in Cebu City on May 28, 2021.
However, on June 14, 2021 Royal O and iPhil closed their offices and the contact numbers that they have provided to their investors suddenly became out of reach. It was later found out that the Securities and Exchange Commission issued an advisory on February 23, 2021 that the Royal O group of companies "has not secured a secondary license or permit to offer and sell securities and is not authorized to solicit, accept, or take investments or placements from the public nor issue investment contracts and other forms of securities."
Biggest Financial Scams in Cebu
While the government has been warning people about the prevalence of these scams, many people are still falling into these tactics. Investing is good. But with money becoming more and more difficult to earn these days, it is but proper to be more vigilant of how and where we put our hard-earned salary or business profit.
Cliché as it may sound, but the adage that goes: if it's too good to be true, it probably is. Here are some of the biggest scams in Cebu that we have to be very cautious with:
KAPA
In 2019, the prominent program, KAPA, swept through Mindanao and in some areas in Visayas, including Cebu. While it started as a religious activity in 2015, wherein KAPA investors "donated" P10,000 – P2,000,000 to help in the ministry and propagation of their faith through establishing livelihood programs, the Court of Appeals ordered the freezing of KAPA's bank accounts and assets upon petition of SEC and Anti-Money Laundering Council.
Cebuanos who invested in KAPA were promised to enjoy 30% monthly interest of their investment, for life. This means that if you invested P10,000, you will receive around P36,000 annually – as long as you live.
While this is "mathematically impossible", according to SEC Chairman Emilio Aquino and despite the many red flags, the organization's leader, Pastor Joel Apolinario, claimed that their investors reached up to 5 million. With religious front and modern technology utilized to make old scam techniques, it is of no wonder why KAPA was recognized as one of the biggest scams in the Philippines.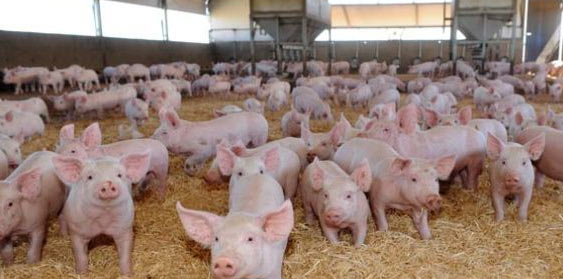 Organico Agribusiness Ventures Corp.'s Investment Scam
Along with KAPA, many Cebuanos also fall victim to Organico Agribusiness Venture Corp's investment scam. Investors were promised high rates of return – 66.67% in 90 days without having to do anything – after investing in what was believed to be a farming and piggery business.
However, upon investigation, there was not a single structural post nor pig was found in the supposed-to-be farm. The local court in Davao City then issued an arrest order for syndicated estafa to the officials of Organico after it was declared by SEC to be running an illegal investment operation.
P900-M Bitcoin Scam
With Bitcoin reaching up to P2M+ equivalent to date, some Filipinos have taken advantage of this hype by accumulating "investments" from people for this cryptocurrency. In 2018, couple Arnel and Leonady Ordonio were nabbed by the Philippine National Police after scamming dozens of investors in Bitcoin.
They fronted their scheme with a company called "NewG". This was structured like the classic pyramid scheme, but this time, with the use of electronic money. The couple had middlemen working for them who lured people into this investment, promising them a 30% earning every 15 days. However, those whom they have baited have eventually started filing complaints against them after losing contact.
The Ordanios were able to amass an estimated amount of P900M from their 'investors'.
ATM Scam
With the Christmas season making itself more felt despite this pandemic (thanks to Jose Mari Chan memes all over the internet), the NBI-7 has reminded the Cebuanos to be more careful with the use of the automated teller machine card these days.
Just last year, NBI-7 received a complaint from an entrepreneur after losing almost P900,000 to fraudulent ATM activities. Before this incident, she recalled withdrawing P10,000 inside a mall at the Cebu Business Park. After withdrawing the said amount of money, her attention was called by two women who told her that her P1,000 fell out of the ATM. She was confused and refused to accept the money knowing she got the exact amount and have placed it inside her wallet along with her card.
Five days later, she was surprised to find out that a total of P865,000 had been withdrawn from her account.
NBI-7 agent Coco Lastimoso said that the woman may have fell victim to a card phishing scam – the fraudulent attempt to get sensitive information or data (like account number, name, password, and card details) by disguising as a trustworthy entity in an electronic communication.
The number of scams last year has significantly increased to 400% according to the Securities and Exchange Commission. Suspicious entities and scam groups have been reported to their office and the number continues to grow as of this year. Authorities are duly reminding Cebuanos to be more cautious of the investments being offered to them and the transactions that they make, most especially with everything done online these days.