I know, teaching Cebuano in Cebu doesn't seem to make sense, right? Everybody speaks it and while there are tourists wanting to learn the language, does anybody really want to pay and spend a month or so in a classroom to learn how we communicate? Most of them are happy when we oblige at teaching them a thing or two already, right?
Recently, I got a message from our page asking us where to find a good school he (a foreigner) could enroll in to learn Cebuano. I was honestly surprised that someone is interested to learn Cebuano! I answered and said, "I don't know any", because I really didn't. Then I promised him to do my research and found TWO schools that offer short courses on the language.
This school offers Cebuano among other languages. It is good to know that certain entities give value to our language and culture! I only found this (with complete details, fast replies), maybe because I didn't look hard enough, or maybe others are just too hard to find. If you know of any school that offers Cebuano course, please let us know so we can update the list!
North American Language Academy (NALA)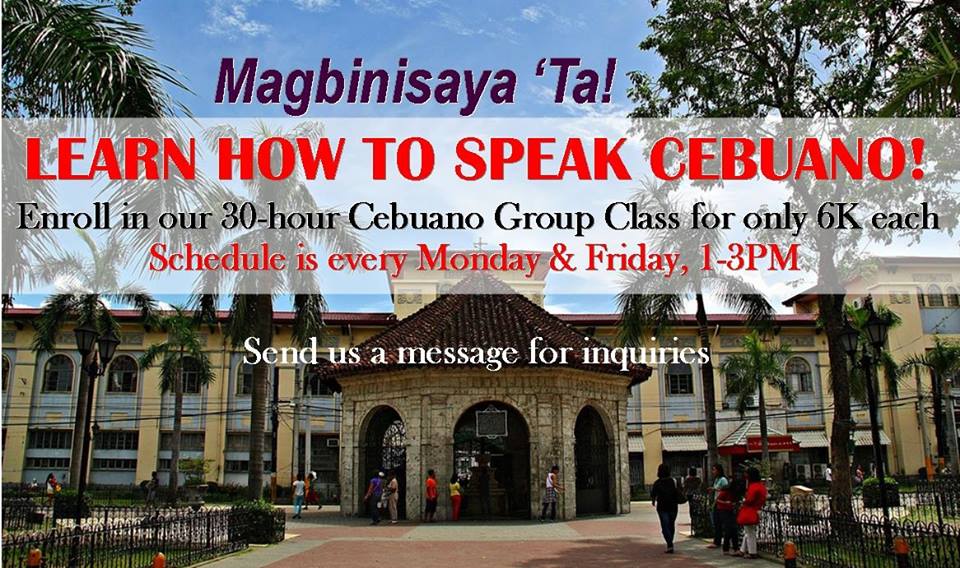 NALA is a language school situated in Lahug, Cebu City. Many of their students come to class to learn English, Korean, Japanese and Chinese. Some come to learn how to speak German, Spanish and Dutch fluently. A few have chosen Bisaya among the many available courses they have. Most enrollees are foreigners, but locals are most welcome, too!
Rates
Their rates for the Cebuano language for 20 training hours are as follows:
Group Class (3-5 persons): 5,500 per person
Private Class (one on one): 10,000 pesos
Class schedules: Tuesdays & Thursdays at 8:00 to 10: 00 AM
How to get there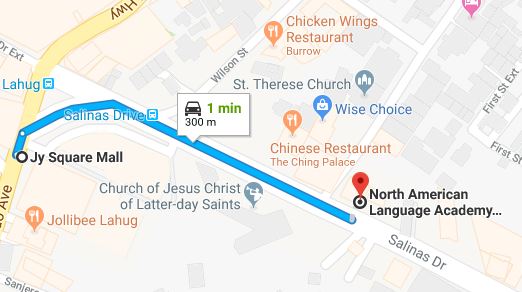 The nearest landmark going to the school is JY Square Mall in Lahug. It is a 4-minute walk from the mall, just look for The Ching Palace and you'll get around easily once you find it.
For more information, visit their website at www.nalacebu.com and their Facebook page. You may reach them at (032) 232 1353.
Filipinos learn different languages in hopes of finding better opportunities on the other side of the world, while these interested foreigners want to learn more about us, our language, and our culture, because they find a home far away from theirs. I hope that more schools (local and international) would offer the same teachings to the locals to preserve and enrich what we already have. No hate against all the "conyos" and the ones who were never taught their own language, but I hope that someday, we would be free to be speaking Bisaya anywhere in the country, loud and proud, without being discriminated.
I still believe that the fastest and the most effective way to learn a language is by immersion. Go out, socialize with the locals and discover Cebuano differently than what is written in books. It is a beautiful language and it deserves to be recognized!
Start by learning some of the basics by clicking this link.