Who would have thought Bogo would be as progressive as it is now? This laidback locale was once part of the Municipality of Daanbantayan before it became a town in January 1850 and inaugurated as an officially city last June 16, 2007. The political community of the city can be traced back in the arrival of the early Spanish colonizer where like Cebu City, settlements were already developed in the shorelines. Consequent to its induction as a town, the Spanish friar Father Jaime Micalot was appointed by the Bishop of Cebu as the first priest in Bogo. As the new head of the parish, he then declared Saint Vincent Ferrer as the town's patron saint.
The name Bogo believed to have been derived from the native tree of the town which stood alone on the brink of the shore, now part of Bogo wharf. As it gave shade to people, this became a perfect venue for people to barter and exchange goods.
What to do in Bogo?
Be enchanted with Capitancillo Islet's Spell
Legends has it that Capitancillo Islet was a result of Datu Bugtopasan's curse to the rude Spanish captain Captain Basillo. He casted a spell on the captain which turned him and his vessel into an islet. True or not, this islet is indeed spellbinding because of the richness of its underwater sanctuary. In fact, it has three dive sites – Ormoc Shoal, Nuñez Shoal and the Southwest wall – which divers became fond of exploring.
Capitancillo is accessible in less than an hour through a motor boat that guests can hire from Polambato Port, Nailon Wharf, Marangog Cove or Odlot Hideaway.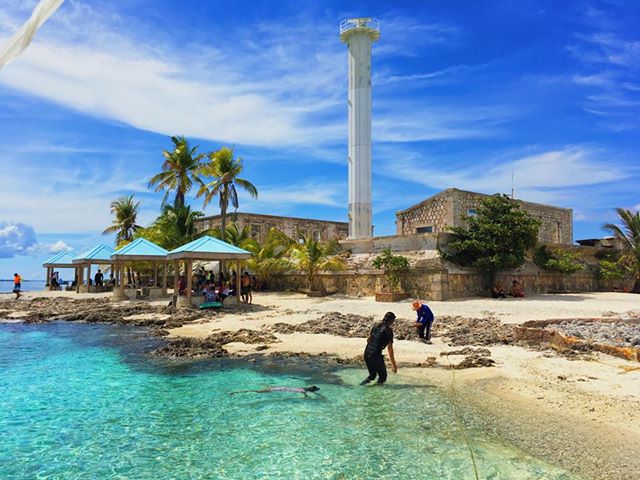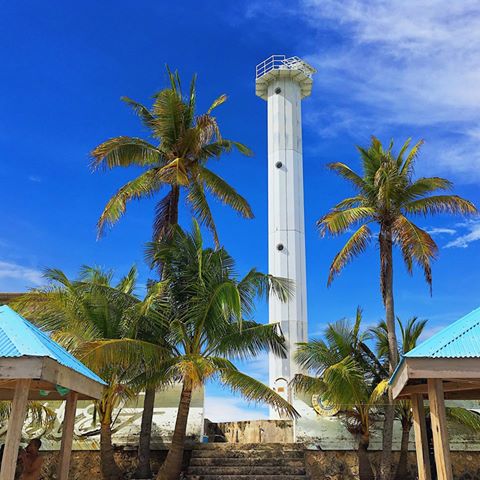 Visit the Shrine of Our Lady of the Miraculous Medal
On top of the hill of Barangay La Paz, Bogo City, you can see the statue of the Shrine of Our Lady of the Miraculous Medal. It would take a 163-step climb to reach the shrine, so if you are not that fit to hike, you may opt to ride a habal-habal.
People hold an annual procession for the Virgin Mother on her birthday from St. Vincent Ferrer Church to the Shrine. This is the time when priests bless the medals, which is believed to have protect many bearers from danger and harm.
The Feast Day of the Our Lady of the Miraculous Medal is celebrated every 27th of November.
Learn more about Organic Farming and Animal Husbandry at Arapal Nature Retreat
If you don't feel like splurging into the seas or going for a hike, probably you'll enjoy a nature treat by learning more about organic farming and animal husbandry. Arapal Nature Retreat is a retreat house where guests can enjoy learning the process on organic gardening, hiking, goat milking, caving, and camping.
Call them at 0917-123-4295 as they don't entertain walk-in guests. Their room rates range from P700 – P2,500.
Read: Arapal Nature Resort Helps You Get In Touch With Nature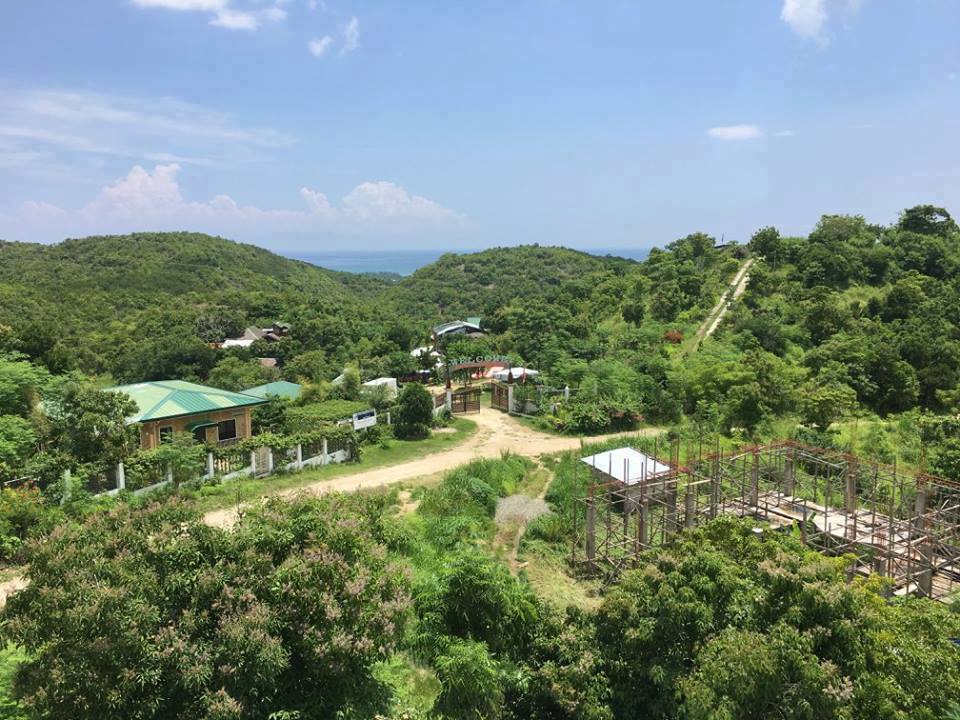 Chill at Bogo Barbecue Plaza
What problem that good food and awesome company can't solve? Chill out with friends and family near the pier and allow the gentle breeze of the seas bring in a natural wave of conversation. Pair it with the town's favorite (and cheap) barbecue to keep up the mood!
Join the city's annual fiesta celebration
April 5 is San Vicente Ferrer's official feast day and death anniversary. Done every 26th – 27th of May to commemorate the town's biggest fiesta celebration, the Pintos Festival, the people of Bogo celebrates this with creative street dancing competition where participants depict the means of planting (sangi) done by farmers in the city and through thanksgiving of the abundant harvest by dancing the "Kuyayang".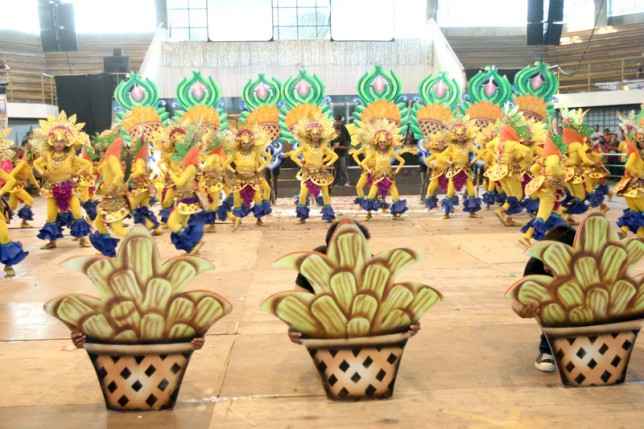 Bogo also commemorates their Charter day on June 16.
7. Tugbungan Mangrove Eco Park and Forest
Immerse yourself with nature and savor the scent of the mangrove trees as you don't get to inhale that much fresh air when you are in the metro. Be sure to wear the appropriate footwear though when you walk on their wooden boardwalk. Tucked in at Brgy. Gairan, one has to ask around for directions on how to get here.
How to get to Bogo City?
From Cebu North Bus Terminal, ride a bus or v-hire bound for Bogo. Travel time usually range from 3 – 4 hours depending on traffic flow.
You make hail a tricycle or habal-habal to drive you around the city proper.