Tourists from the different parts of the world book ticket flights to Cebu, only to experience its wonderful, white sand beaches. But mind you, Cebu is not only rich in beautiful natural resources, Cebu is also rich in culture and history.
Boljoon is where the 3-century Spanish colonization is not only a thing of the past but a huge influence on the Cebuano culture even up to this modern day.
Among the less traveled places in Cebu is the municipality of Boljoon, in the Southern part of Cebu. In there, you will find many museums, old buildings, houses, and churches, falls and a mesmerizing view of the ocean.
If you are fresh from the airport, it is more convenient for you to just take a white cab to the South Bus Terminal in Cebu City. From there, buy a ticket for a bus that is going to Boljoon. The bus fare is around 120-128 pesos only and the trip is approximately 3 hours.
READ: Travel back in time at El Gran Baluarte de Boljoon
Once you've set foot, then you are now free to explore!
The first thing that I would do once I reach Boljoon is to find somewhere to rest. There are a few places in Boljoon that have been given attention by tourists and these are the following resorts/hostels below:
Granada Beach Resort
This resort has it all! I want a place that has a nice room, a restaurant, a pool and a beach and Granada Beach Resort does not disappoint. Booking a room here will feel luxurious because of their services, amenities, and facilities. The place itself is very cozy, peaceful yet inviting for adventures. I recommend booking in this resort if you are with your entire family because they offer comfort and luxury at such reasonable rates.
Their rooms are very spacious, kids will love that. Their ceilings are high enough for air to circulate well. Their bathroom is a treat! So clean and spacious as well–very comfortable to use. If you are picky like me, then this is the place to go.
Their interiors are very Filipino but modern. Overall, their resort is clean and very refreshing. You can pick which view you like more, the ocean or the pool.
Speaking of which, the resort has a swimming pool! The size is regular but the surrounding beauty is insanely extravagant. The pool is surrounded by rooms, green trees, blue skies and the vast ocean!
It is located at the center of all the rooms so each room around it will have a nice view of their really nice and clean swimming pool but would have been better if it was an infinity pool, what do you think? Overall, the place is very worth it!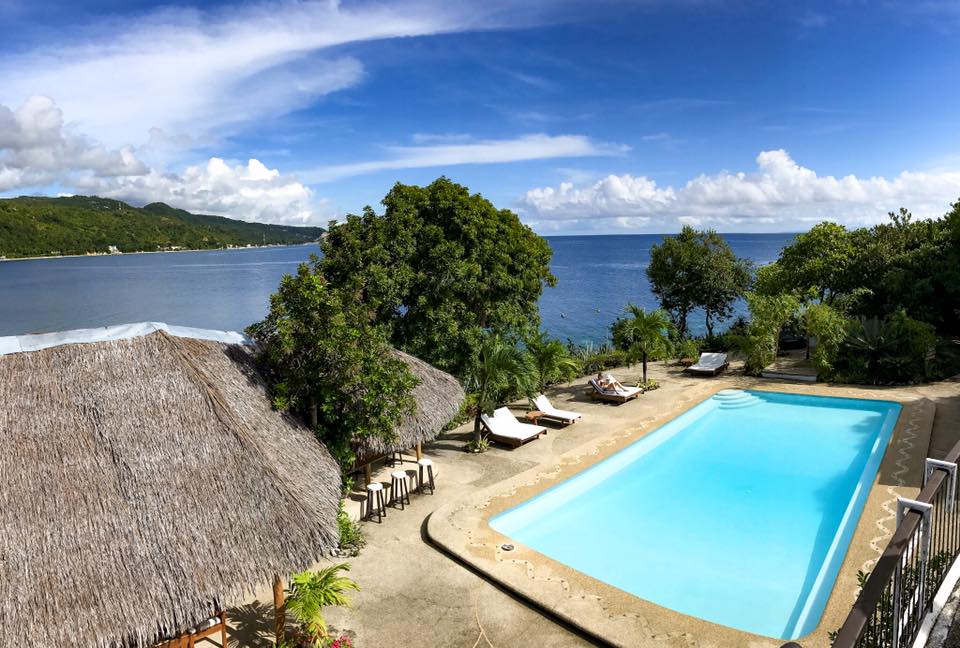 Now let's go to my favorite part, the beach!
Here is a more up close photo.
Look at how relaxing this place is, white sand, and clear waters!
The resort offers adventure packages you can't resist. They will bring you to places like Oslob, Sumilon Island, and other places around Boljoon where you can snorkel, dive and chase waterfalls.
The underwater life in this area in Cebu is rich. If you miss this tour, I'm sure you'll regret it!
The Cliff Top Bar and Restaurant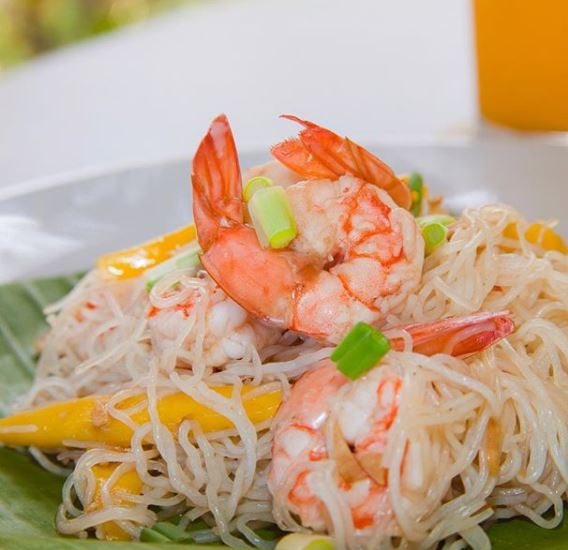 The Cliff Top Bar and Restaurant is a recommended restaurant for people who want to relax and not think about anything else but food and rest. The restaurant is a Filipino themed resto but levels each dish up by incorporating international twists and presentation. What I love about this restaurant is that they only serve the freshest ingredients found locally!
This is the view from the dining table.
The restaurant is found in Granada Beach Resort. If you want reservations, call  (0999) 323 5616 or (0905) 502 7282. They are open from 7 AM to 9 PM.
How to get there
From the South Bus Terminal, hail a bus that says Oslob/Lilo-an/Bato. Tell the bus assistant that you are going to Granada Beach Resort and they will drop you off the nearest area. From the highway where the bus stop is, you will have to walk a little through two steep hills before reaching the resort. It is best that you bring a private car because going to this resort can be a challenge! The resort is a little father than Palanas by the Sea.
The rates range from 2,500 to 3,700 with free WiFi, air condition, toiletries and many more.
Palanas By The Sea
Have you heard about this place? Palanas By The Sea is one of the most prestigious resorts in Boljoon as of this time.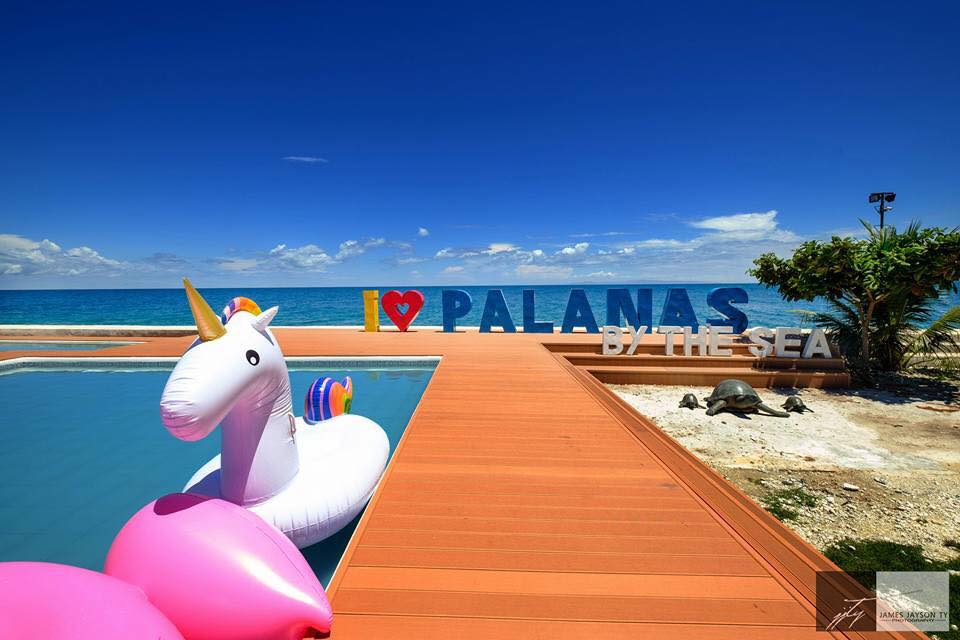 Look at that! They certainly took a lot of time to build a fun resort for all. Kids will love it and you will, too! Once you come in, this view with a huge "I [heart] Palanas By The Sea", a swimming pool, the blue skies, and the ocean will greet you. They are always summer-ready with that unicorn inflatable floater!
They offer villas which is a very convenient option if you are bringing your family with you. Their basic villa can host up to 3 people for only 3,850 pesos with air condition, shower, wifi, minibar and a T.V. Another villa for the same price can give you all that plus a grilling station! Seriously, what more can you ask for?
They offer many more villas for you to choose from. If you belong to a group, they have something for you that can host up to 10 people for only 8,500 pesos with a kitchen!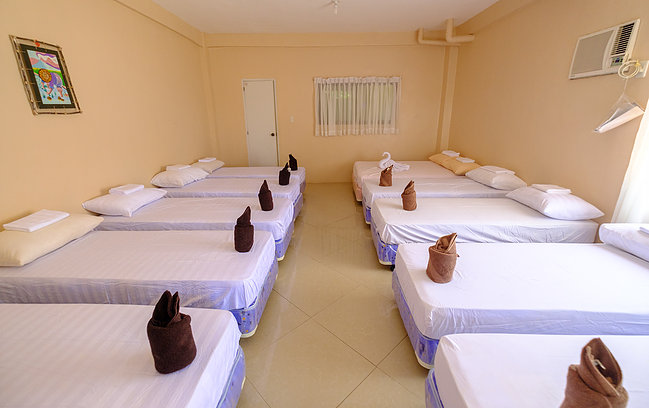 If you just look beyond the rooms, you will see that Palanas By The Beach has so much more to offer. When the day begins to set, you will then realize the beauty of nature as interpreted by this side of Cebu. Its tranquility will bring peace to you as you head to your evening rest.
Look at this view and tell me if it is not worth every penny!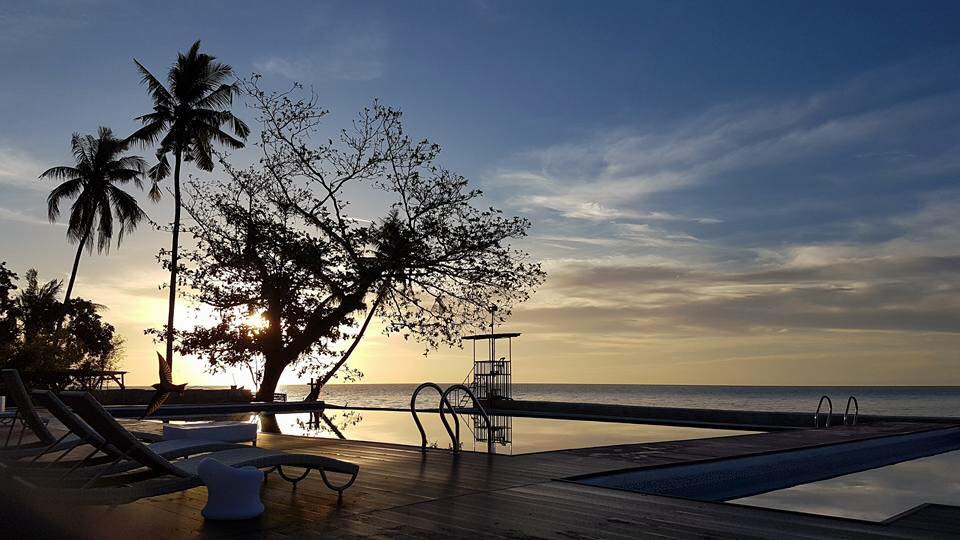 No, this is not in Boracay, we are still in Boljoon.
Rates

For direct booking/reservation please click on the link below:
https://www.palanasbythesea.com/rooms-rates
And oh, if you are wondering if you can rent an area to host your wedding or any event, you can! So grab your phone now and dial 09151631535 or 09324230874. You can also reach them via landline at (032)5148271 for reservations and to get their updated rates.
How to get there
From the Boljoon Market, head straight and tell the bus driver to drop you off Palanas By The Sea. It is along the road so you'll find it right away.
Cebu Club Fort Med Resort
Another recommended place to stay in Boljoon is Cebu Club Fort Med Resort. It is a very good alternative if none of the said resorts above are available.
Their rooms are very simple yet super cozy. Each comes with air condition, a hot and cold shower, a nice and comfortable big bed and Wi-Fi. Their Row House, which is 2,200 per night, can accommodate 4 people–2 adults, and 2 kids.
I like how they incorporate Filipino style in their rooms with their huge wooden windows and bamboo beds. It looks so native that you sure won't forget that you are in a province.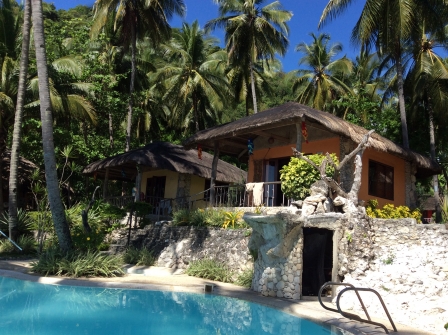 They also have a single detached room which is a very nice option for lovers who don't want to be disturbed during the night. The room has a private veranda, a refrigerator and a cable T.V. in addition to the inclusions in Row House. All of these for only 2,800 pesos.
They have a fancier room which has a nicer interior with better beds and certainly a better view. Casita is the room type that has a sliding door that will take you to a new world! The view is the beach front.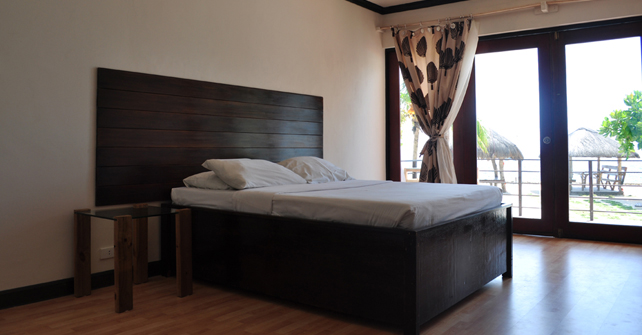 The room has all the basic inclusions in single-detached plus more space and this premium view, priced at only 3,800 pesos per night.
If you ask me, I would pick Casita. It is affordable, spacious and the view will complete your trip and I am not even kidding.
The resort offers experience. They have a swimming pool, a jacuzzi, billiards, volleyball court, karaoke room and many more. If you come with your family or barkada, you will definitely be busy doing something fun other than soaking in the cool water.
All that at a very affordable price! You can also rent their function room if you have a special event coming up. This place will certainly look a lot fascinating during the night when the stars begin to boast of its shine and you have the ocean to cradle you to sleep. I wish I was there!
Cebu Club Fort Med Resort has their own bar and restaurant so you don't have to worry about where to eat around the area. However, if you want a cheaper dining experience, you can always take a stroll outside to find some restaurants in the neighboring resorts.
All photos are taken from their website.
How to get there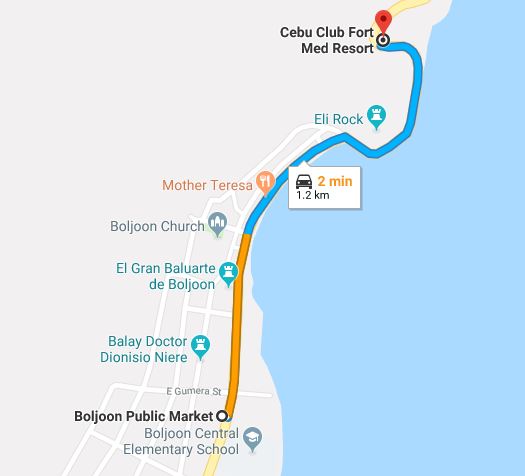 Cebu Club Resort is conveniently found before Eli Rock, around 1.2 meters before Boljoon Public Market. Tell the driver that you want to be dropped off at the resort. You will not have a problem finding it. If I were you, I would call them now at 09328567880 or (032) 482-9050 / (032) 482-9051 for more details.
Jaynet Oceanview Resort
If you have not heard about this place, you are obviously missing out on your travel goals! This place is unbelievably luxurious in experience but not on its price tag.
Don't believe me? Check out this photo of the family room.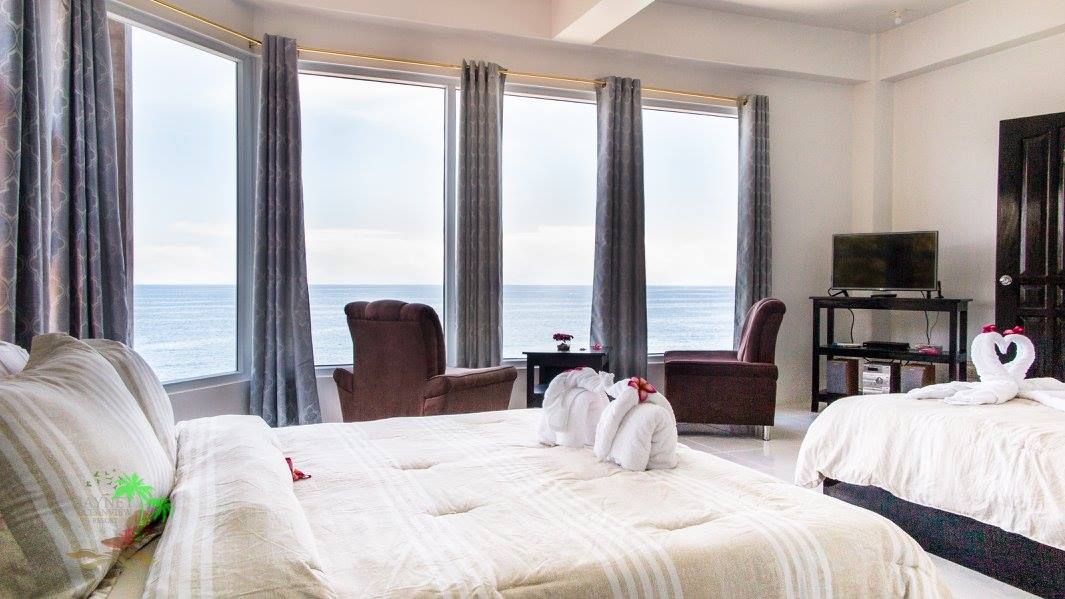 Look at this view!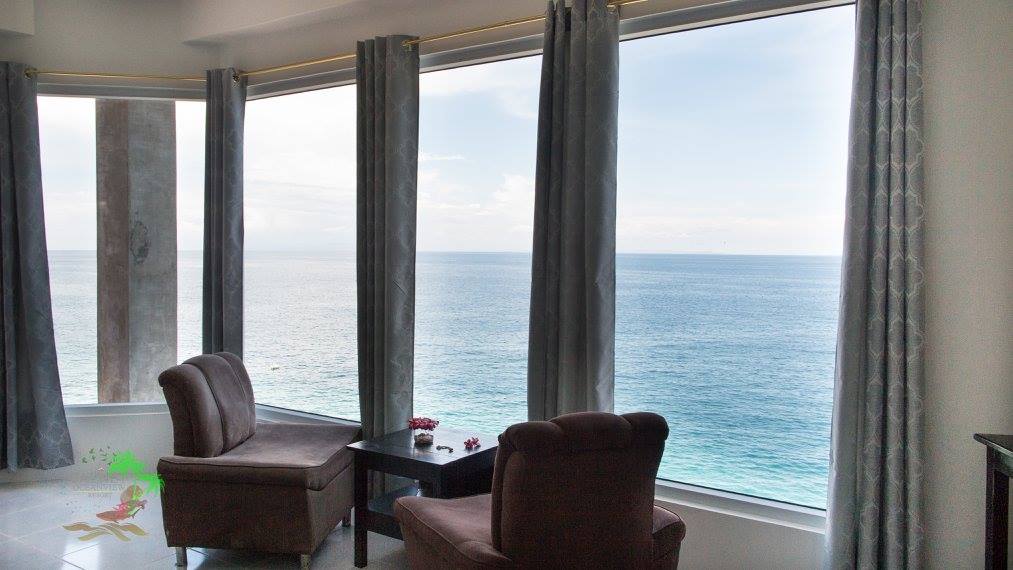 The room rate is very cheap. This is only for 3,000 per night. But wait, there's more! They bring the price down to 2,500 on the weekdays. How lovely is that? This place is perfect for all occasions (and the lack of it) you can think of. Birthdays, anniversaries or just random trips to the south? Make sure to inquire about this resort first thing!
The room includes a Queen-sized bed, a flat-screen TV, free use of floaters and free breakfast.
It is only a view minutes away from Oslob, the home of the gentle giants so it's a pretty convenient location for those who want relaxation and adventure in one trip.
How to get there
When you reach the public market, sharpen your vision and look for the Jaynet Oceanview Resort at the left side of the road. It is just a little past Boljoon National Highschool. If you can't wait to lay in their Queen-sized bed, contact them at 0915 470 3590 to book a room now.
Noordzee Hostel
If I don't want to feel fancy at all and would prefer a simple hostel where I could leave my things during the day while I explore the island and sleep in during the night, then I'm sure you would want to book a room in Noordzee Hostel for a night or two.
Their rooms are nice enough, though, except for the beds. Their beds are very simple yet comfortable nevertheless. If you are tight on budget, then this place is already a good deal.
Their room rates start at 750 pesos good for two. What more can you ask for? A swimming pool? Of course, they have that!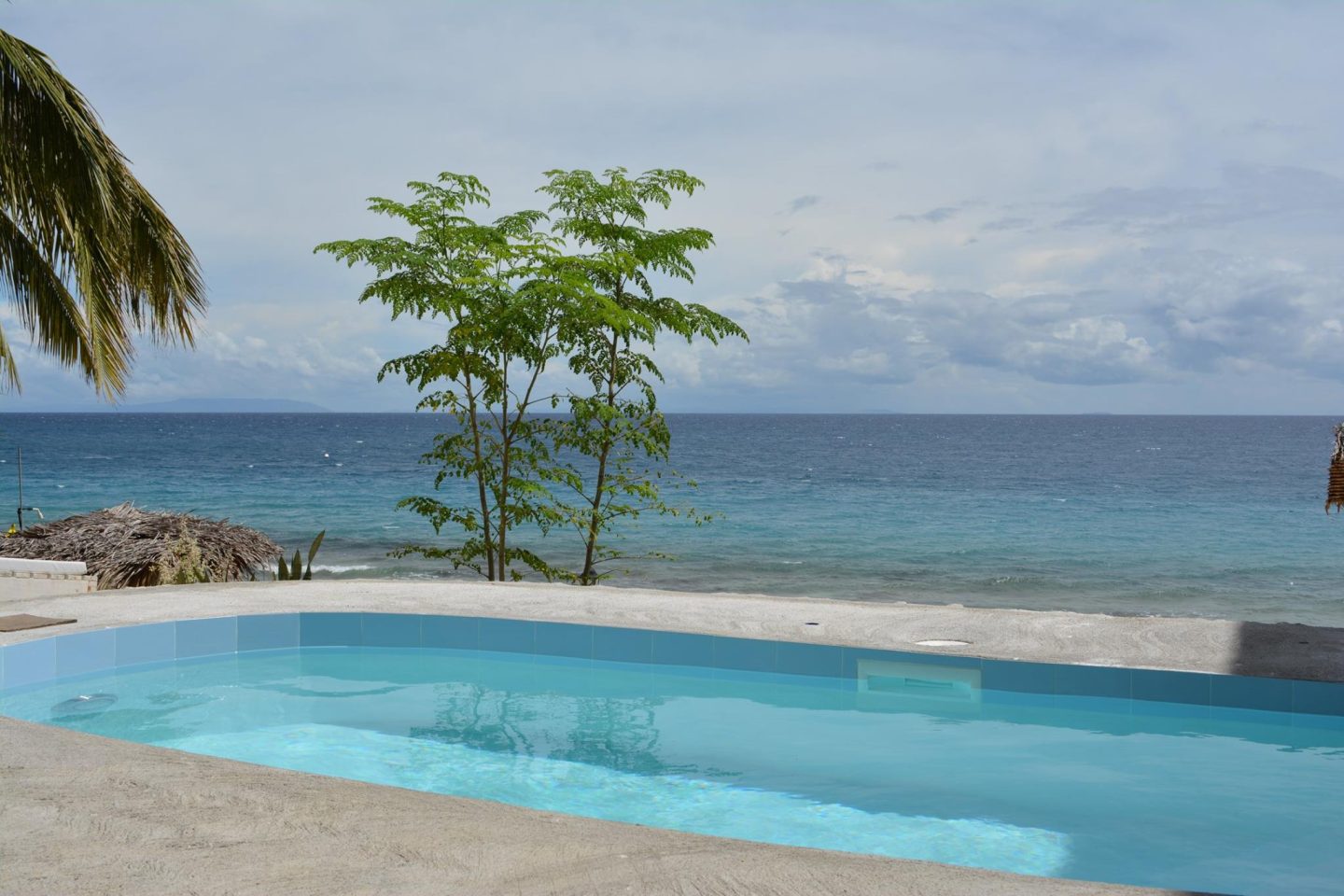 Their swimming pool is basic since the market is those who have a lower travel budget, however, their facilities aren't cheap at all. They deliver! Their pool is always clean and family-friendly. It has a nice view of the beach which you can also explore any time of the day.
My favorite part, the beach! There is nothing better than having everything you need in one place! Their beach looks like this.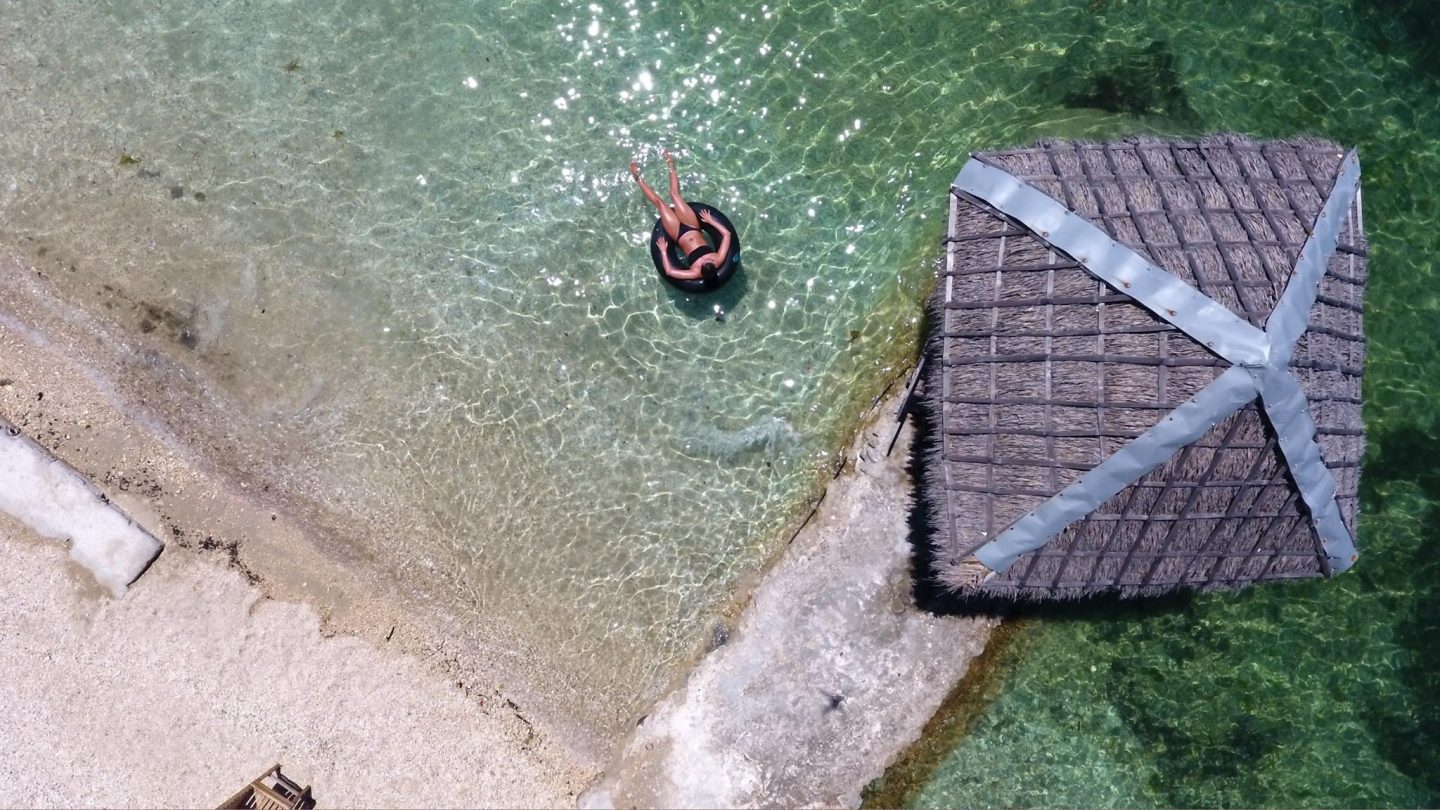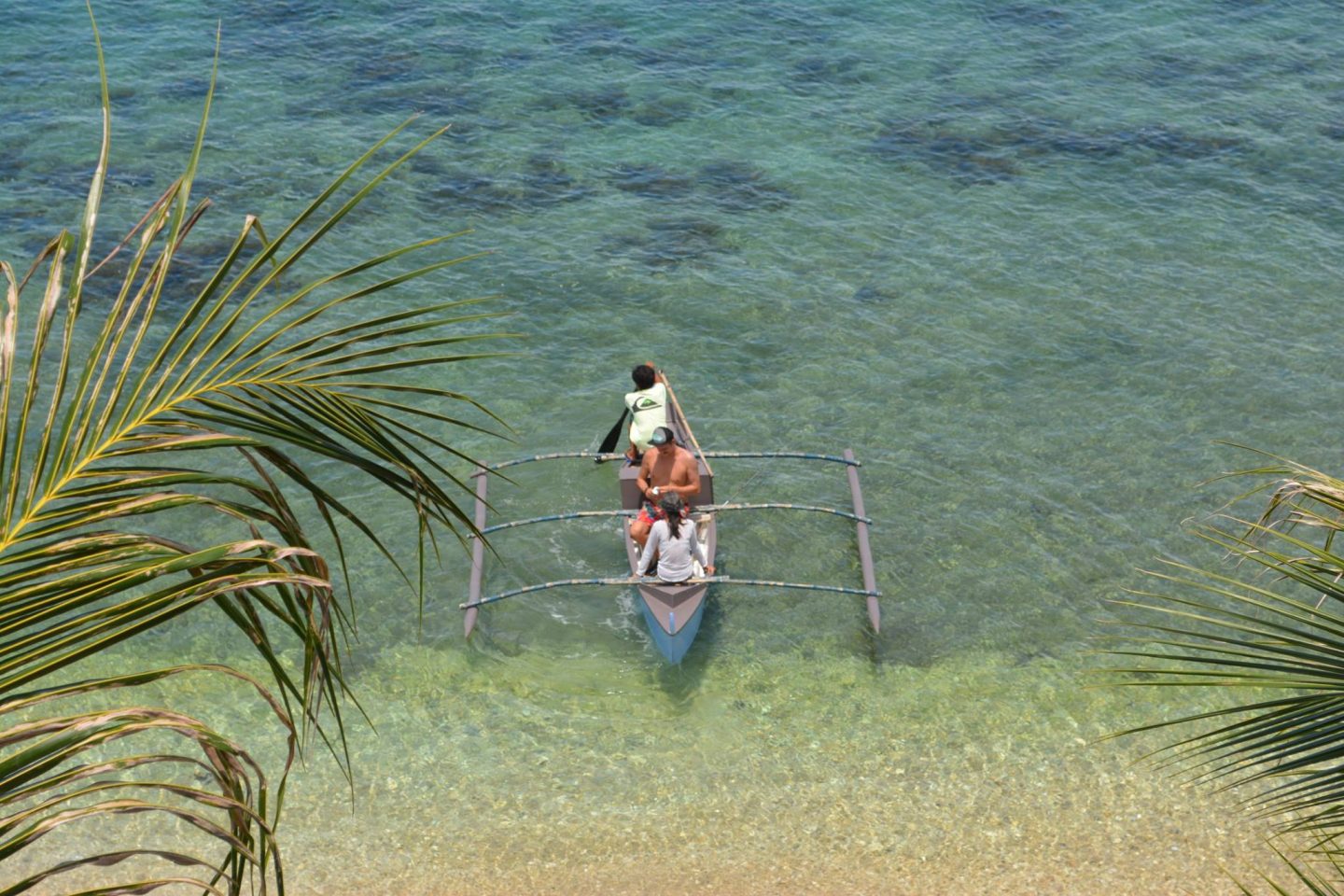 Now, they have a beach lounge.
And before the sun rises, this view will take your breath away.
How to get there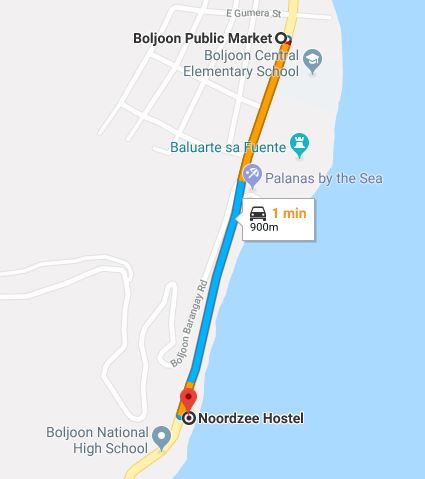 The resort can be located near Boljoon National Highschool, just a little farther than Palanas by the Sea. From the bus, tell the assistant you will get off the school. Then from there, you can walk to the hostel.
Inquire first before heading straight to the hostel. Their contact number is (032) 482 9013. You can also send them an e-mail at [email protected] or visit their website at www.noordzeehostel.com.
You are now ready for your summer adventure in the southern part of Cebu! Help your friends out by sharing this article with them!
Did we miss anything? Please let us know in the comments.