For such a small country, Philippine's contribution to plastic pollution is so massive. The country's plastic sachet mentality made it as the leading plastic polluter of the world. Every day, we are able to dispose 163 million sachets and 48 million plastic bags – that is 60 billion sachets and 17.5 billion plastic bags a year!
10 Brands that use Recycled Plastic
Though plastic sachets are deemed as cost effective and convenient, we can't deny the fact that our 'throw away culture' and poor waste management programs have caused the deaths and alteration of our ecosystem. And while more and more large multinational manufacturing companies are taking advantage of producing these single use plastics, here are 10 brands that are revolutionizing their products in order to upcycle these plastic trash.
Adidas
Manufacturing your beloved shoes every year requires a great amount of resources. For this reason, in 2015, Adidas partnered with environmental organization, Parley for the Oceans in making 11 million pair of shoes made from recycled ocean plastic. Instead of using virgin polyester, Adidas make use of Parley's collected trash by processing plastic bottles and forming them into the upper part of the shoes and clothing like jerseys. By using recycled polyester, the company is able to use less water and fewer chemicals; hence, helping in the prevention of plastic pollution.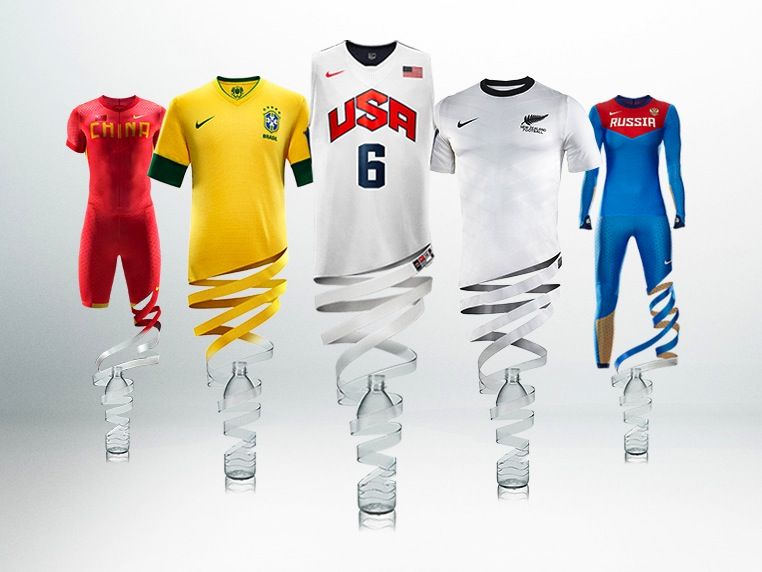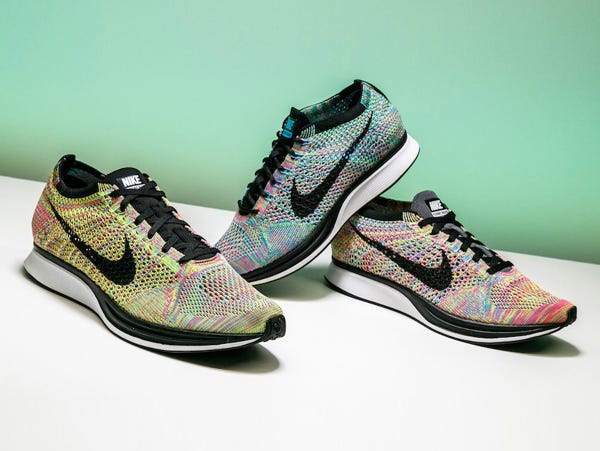 Did you know that 75% of Nike shoes and apparel contain recycled materials? Yes, in fact, Nike has been long transforming plastic bottles into yarns, soles, and products like Nike Grind and Air. All soles of Nike Air designed since 2008 were at least 50% made from recycled waste while the new Nike Air Max270 known for its cushioning system contains 70% recycled manufacturing waste.
Just last year, celebrity and visual artist, Solenn Heussaff posted on her Instagram account about her collaboration with Body Party swimwear line for their bathing suits that are made from 100% recycled fishnets and plastic bottles. What's more interesting about this project is that 20% of the proceeds will go to the Save Palawan Seas Foundation.
Established in Canada in 2015, Parkland has introduced their 2018 spring collection of bags that are made from polyester and 100% recycled plastic bottles. To make these trendy bags, plastic bottles are shredded into tiny pieces, melted, and made into threads which are then assembled to become the fabric of the bag. Parkland bags are sold in 12 countries around the world, including the Philippines.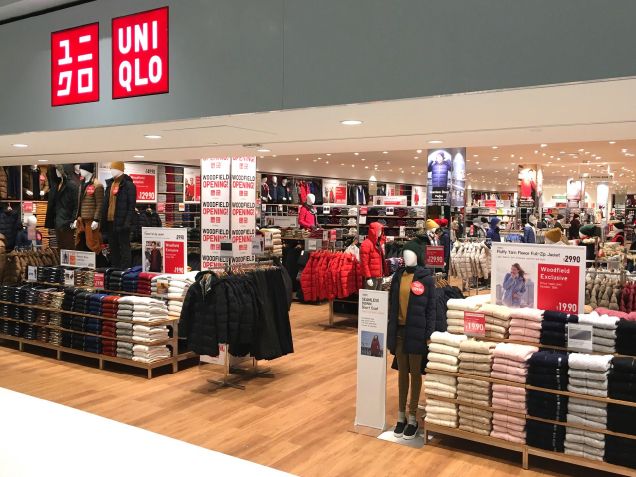 Last September, Uniqlo held its annual LifeWear exhibition in Somerset House and unveiled its latest technology that would convert PET bottles into clothes. The fiber and textile company, Toray, was able to develop a technology that would turn seawater into fresh water and recycle plastic bottles into polyester fibers – which in turn are made into Uniqlo's Dry-Ex shirt (known to be moisture wicking, odor controlling, breathable activewear.
Another major fashion brand that's joining the eco-revolution is Ralph Lauren. Committed in recycling 170 million bottles from landfills and oceans, the latest renowned signature polos of Ralph Lauren "Earth Polo" are now crafted from thread made entirely from recycled plastic bottles. Each polo is made from 12 bottles in collaboration with First Mile – an organization focused on sustainability and positive social impact around the world.

Fond of beaching or practicing yoga? Why not support a brand that creates towels from plastic bottles?! These multi-purpose towels of Sora are not recycled but also compact, lightweight, quick to dry, absorbent, sand repellent, and moisture activated! This is the brand's way of minimizing their carbon footprint and helping the world with its massive plastic problem.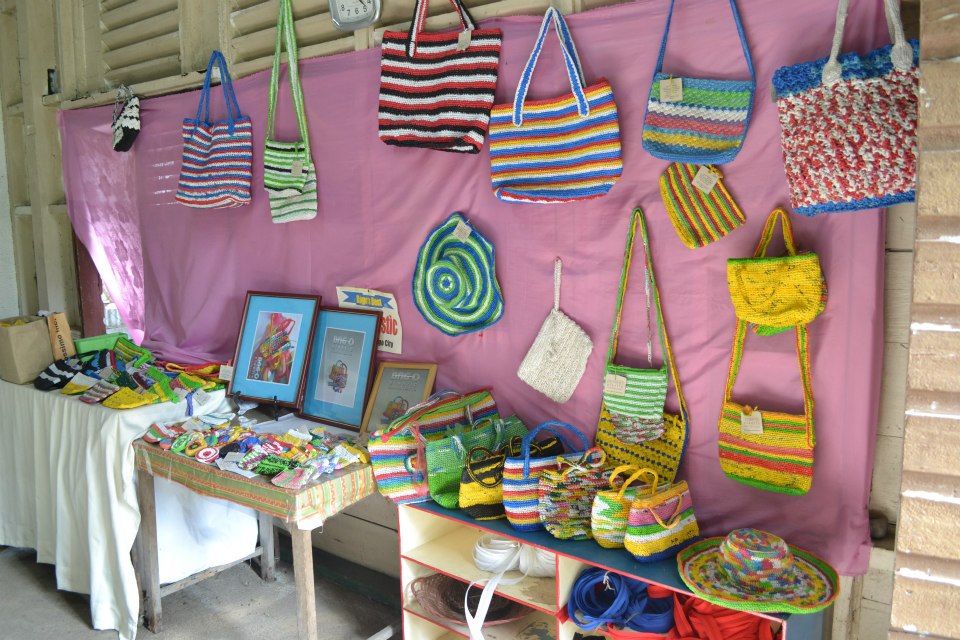 Who says saving the environment would cost a lot? These bags from Bag-o in Bago City, Negros Occidental are made from crocheted old plastic bags and are sold for as low as P30! Bag-o is a livelihood project for women who are determined to provide financial support for their families.
Instead of ending up in the oceans, you candy wrappers, sando bags, and plastic bottles can now be transformed into armchairs! The Davao-based company, Winder, has been making these chairs that are now used in public schools all around the country.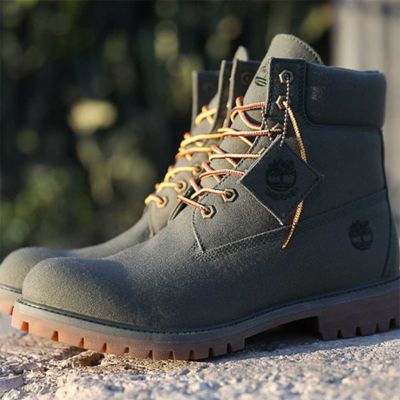 Last 2018, Timberland launched three new Timberland X Thread men's footwear styles made from recycled Ground to Good fabric. This collaboration with Thread allowed the company to create the most responsible fabrics – made from the plastic bottles found on the streets and canals of Haiti and Honduras.
Do you know any other brands that make use of plastic for their products? Share them with us! Let's support this movement of keeping our world more sustainable and plastic-free!
REFERENCES: