Cambanog Falls in Dumanjug, Cebu // Photo by aadrian_vg
"Just let go – and fall like a little waterfall." – Bob Ross
The whole island of Cebu never ceases to amaze me, as every once in a while another beautiful place is found. The Cambanog Falls' natural beauty has only been discovered recently and it's refreshing. It's another natural attraction to be added on your to-visit list. At the same time, makes you feel excited as to what other gift from nature would soon be uncovered, yea.
Before, another famous waterfall was frequently made known and visited by locals and tourists – the Pityak/ Kanghalo Falls. Now, another one is uncovered and is slowly gaining popularity among Cebuanos and also among foreign travelers. Locals call it the Lusno or Kawasan Falls. I love how this town of Dumanjug is peaceful and how one can practice forest bathing in here. You can also visit other places while you're in town – like their church and their beach.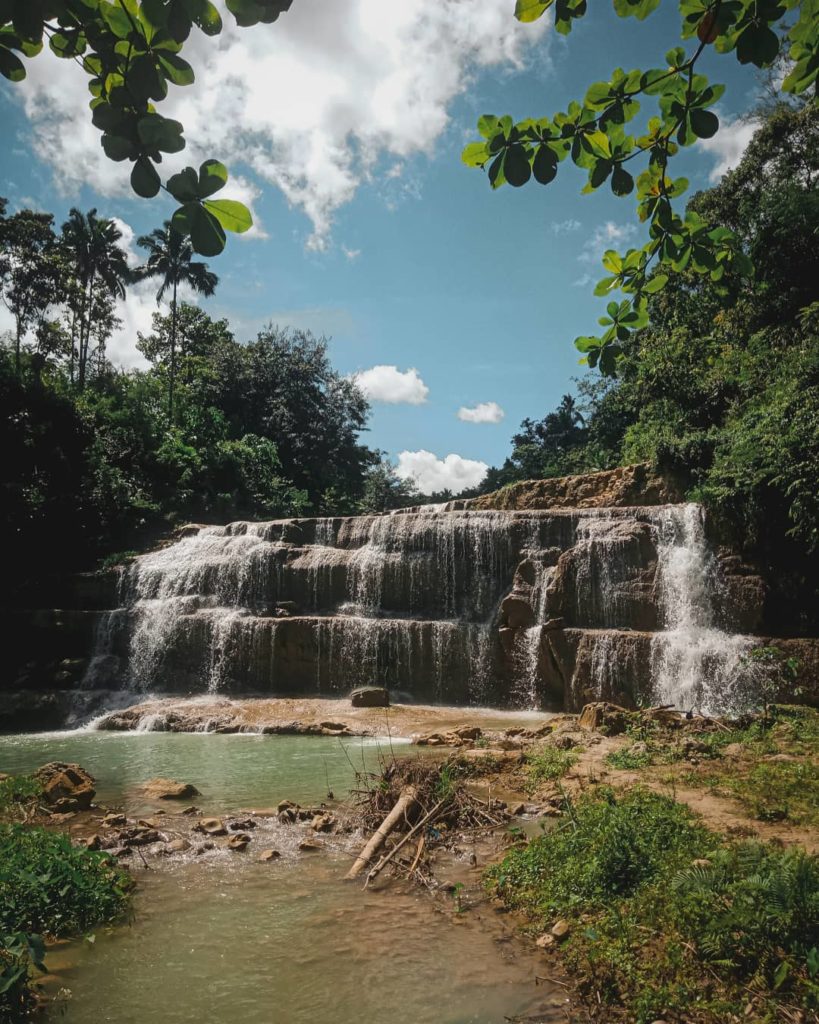 Getting to this gorgeous and inviting waterfalls may take some time and a couple of bumps here and there, but once you get to the place, it's definitely worth it. When you get to the town proper of Dumanjug, you then proceed to Brgy. Cambanog. Ask the locals, they are very friendly and will lead you to the place.
Just remember to respect nature and do not litter or leave anything behind. Also, the path going to the waterfalls may not be the safest for children. And the water by the falls can also be deep, so better be careful. Other than that, this place looks like a really good spot to visit and experience. And the beautiful scenery of the mountains, the brooks, and the greens to boot.
How to get there
The Cambanog Falls is located in Brgy. Cambanog, Dumanjog, Cebu 
CAR/ MOTORCYCLE: The most convenient way to get there is through a private car or your own motorcycle. Just search "Cambanog Falls" on Google Maps or Waze and follow the route. You can't take your vehicle with you, however, you can park it by the house near the site. You will need to pay a minimal fee for parking.
BUS: Go to the Cebu South Bus Terminal and get on to a bus bound for Ronda or Dumanjug. Get off at the town proper in Dumanjug and look for a habal-habal/ motorcycle kuya driver. Ask to be taken to Brgy. Cambanog where the falls is.