Forget Let's Eat Bai (LEB) and all its "iterations" and/or copycats! Cebu Barter Community (CBC) is the best Facebook group that has spawned out of the covid-19 pandemic and here are some of the reasons why!

1. The group ALMOST feels like you are strolling in the mall. You get to window shop and with 821 NEW POSTS in just one day, you're guaranteed to be bombarded of things you thought you didn't need but somehow managed to justify needing them after seeing it posted.
2. VARIETY – Unlike most FB groups who are focused on just one thing, this place has EVERYTHING EVERYWHERE! From your humble plants to them LEB material food posts, to downright outrageous village properties, Rolex watches and luxury cars being offered a lifetime supply of sweet potatoes! The variety here is absolutely insane making it the perfect quarantine standby spot for any tito/tita forced to spend more time on Facebook these days!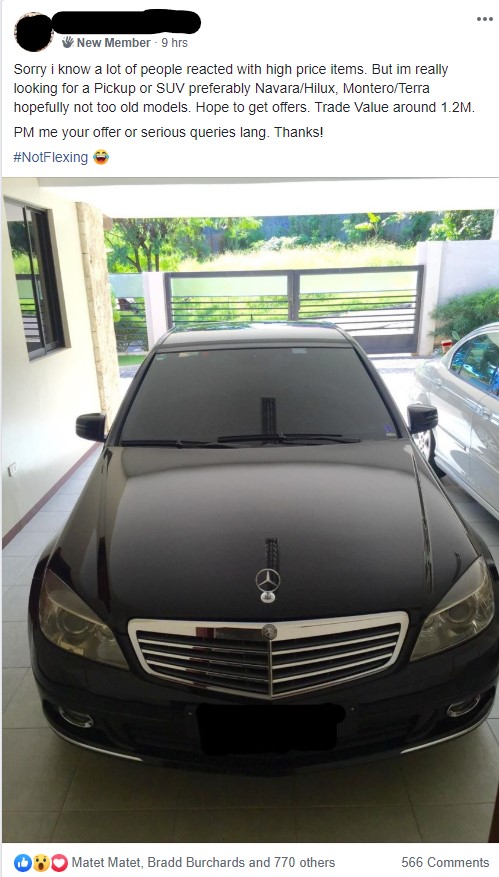 3. CREATIVITY – with the no cash trading policy in place, everyone is actually forced to be more creative in getting the things they have justified they needed!

4. Cleans your house – given the nature of the group, members are actually forced to scour their homes for whatever it is they would like disposed of properly! Tired of your husband/wife/bf/gf/exes? I believe someone even offered theirs on here for trade!
5. A dose of fun – unlike most FB groups that have been sprouting, this one has a ton of room for your daily dose of fun just like example #4 (that post isn't serious at all no matter how much the poster tries to say it is lol).

And the fun doesn't stop from the post starters, the comments is where most of the fun can come from and to be honest, this is probably the only place on Facebook right now that makes me excited to check the comments section!

Tons of gold nuggets on the comments
like so:
So yeah, this place feels like the wild wild west too but once in awhile, you get to see posts that will make you happy to be a part of it as some members here are not just helping you burn time, they actually are here to help those who are most in need like so: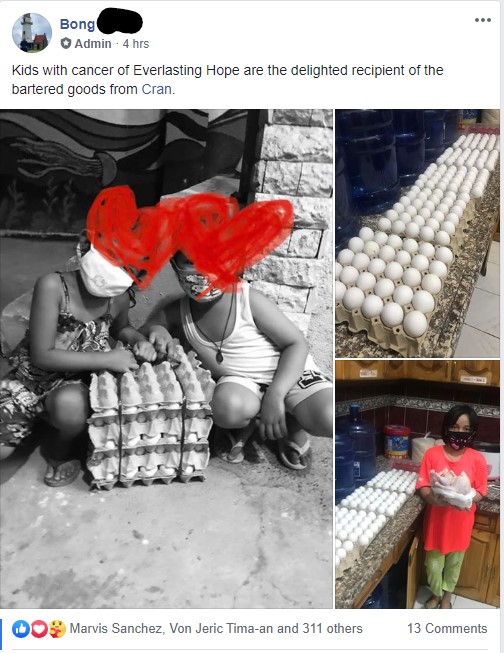 Unlike Let's Eat Bai which was created back in 2017 and only shot to fame during the pandemic, Cebu Barter Community is merely 1 WEEK OLD (at the time of this writing) and it already has 20,000 members and growing FAST – a testament to how addicting and fun this group truly is.
And of course, just like anything social media and Pinoys, if something successful comes up, COPYCATS are naturally expected. So to get you on the right group, here's the direct link for you to be guided accordingly: https://www.facebook.com/groups/CebuBarterCommunity/
The groups profile picture is as follows (at the time of this writing):
On that note, I'd also like to mention that there's actually an existing barter group that's a li'l bit older than this popular one as you can see below: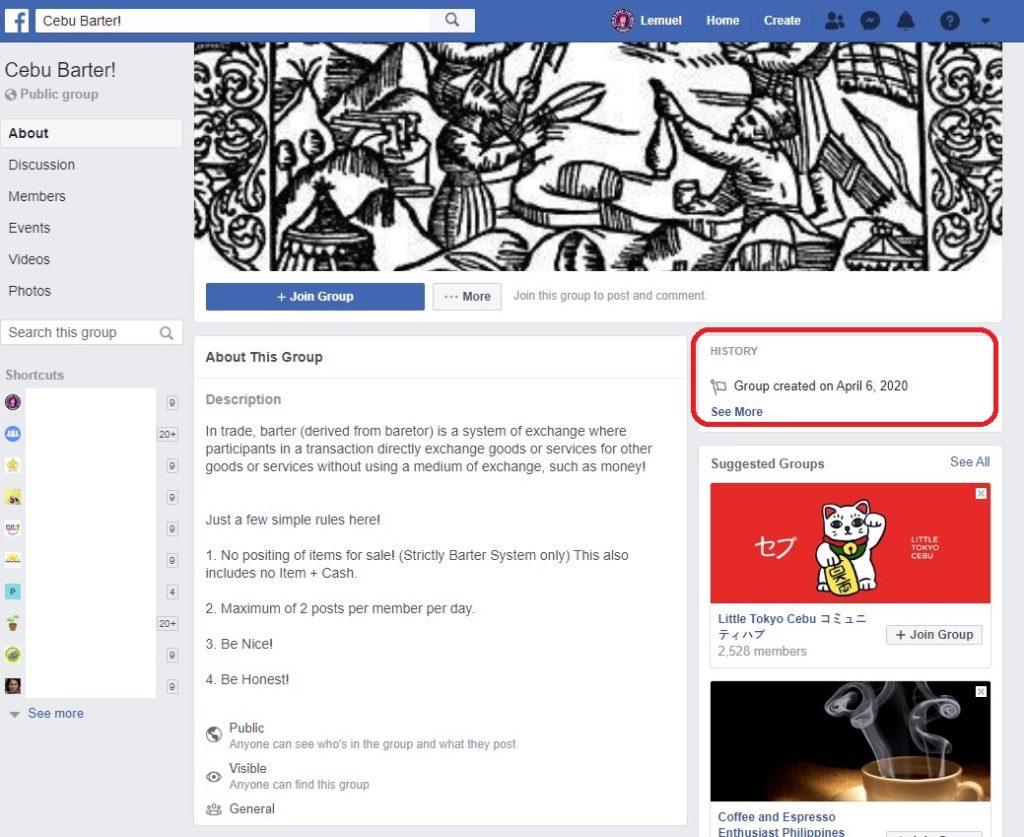 How the CBC got way ahead of this older group I can't be entirely sure but I can only assume it has to do with the creators, their contacts, and the initial members of CBC. I was invite by my bar top notcher friend (thanks again Mish!) to it so I know it was of quality and had to check it out and now I'm addicted! lol
Time to clean up your house friends! Or add more to the mess whichever floats your boat. 🙂
Like this article? Please share your thoughts below!