There are so many things that we can do and go to during summer breaks. You don't have to be sunbathing at the beach or trying fried grasshoppers in Thailand. Sometimes, what we need is a quick turn to a local park to get our energy back up again.
Fishing is not a huge family bonding activity here in the Philippines, but there are a few folks who do enjoy fishing as a relaxing hobby. If you are wondering where to take your next fishing adventure here in Cebu, check out our list of fishing spots below.
AC Tilapia Fun Fishing & Family Park
Wanna try a new bonding activity with your family? You should try fishing. Fishing is a sport for those who want peace, focus, and are in need to develop patience. It also encourages teamwork among groups by encouraging one another to not give up.
You can teach young kids so many valuable lessons in fishing alone– that's what makes the activity worth your time.
AC Tilapia Fun Fishing & Family Park is a fishing spot and a family park in one and can be a nice location to host events. The star of the attraction is the massive fish pond where you can fish Tilapias.
No budget? No problem! AC Tilapia offers very low fees for all. If you have no fishing tools, you can rent from the office.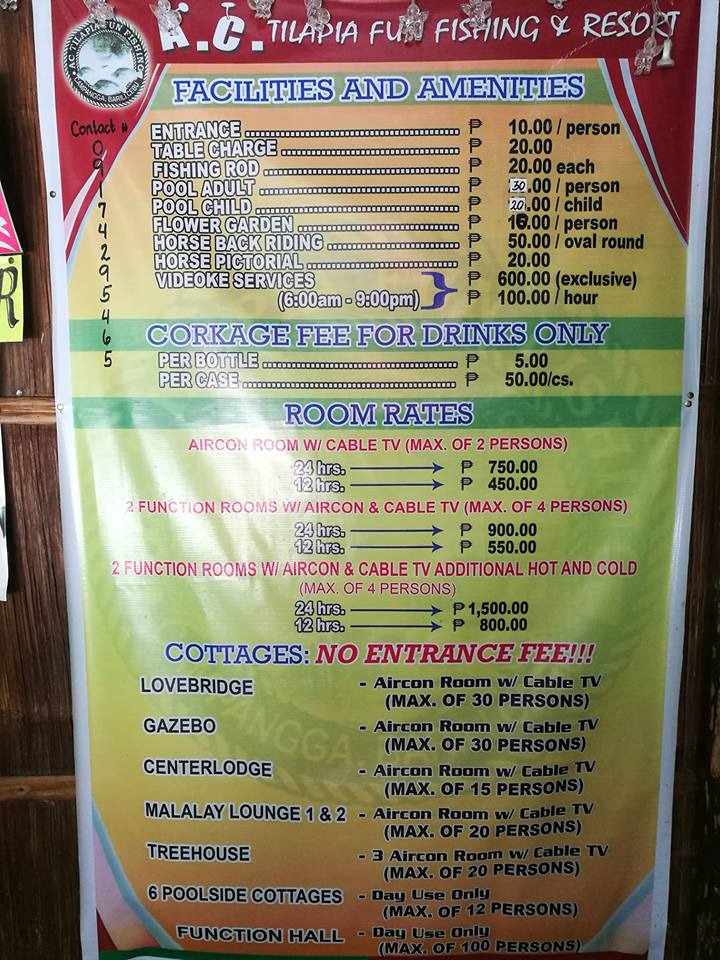 The entrance fee is only 10php per person and none for those who will rent cottages. If you only wish to rent tables, you can for only 20php. Other park amenities are also available in case some members don't want to fish: swimming pool 30php (adult), 20php (child), flower garden 10php, horse back riding 50php per round, pictorial with the horse is 20php. You can also rent a videoke machine to end the day for only 600 pesos or 100 per hour (available from 6 AM to 9 PM)
Rooms are available if you plan to spend the night there. For a 24-hour stay, the rate is 750php, for 12 hours stay, the rate is 450php only. The room is already air-conditioned and with cable TV. The rates are good for 2 persons max.
For events, there are function rooms available as well, but can only hold up to 4 persons at a time. For 24 hours of use, you can rent a function room for 900php and 1,500php (with hot and cold), or 12 hours for 550php and 800php (with hot and cold).
This venue is great for fishing events, wedding receptions, or birthday parties, baptisms, since AC Tilapia Fun Fishing & Family Park is family friendly.
AC Tilapia Fun Fishing & Family Park is located in Capangga, Barili. For reservations, please call 0917 429 5465.
Papa Kit's Marina and Fishing Lagoon
Also read: Teambuilding Destinations in Cebu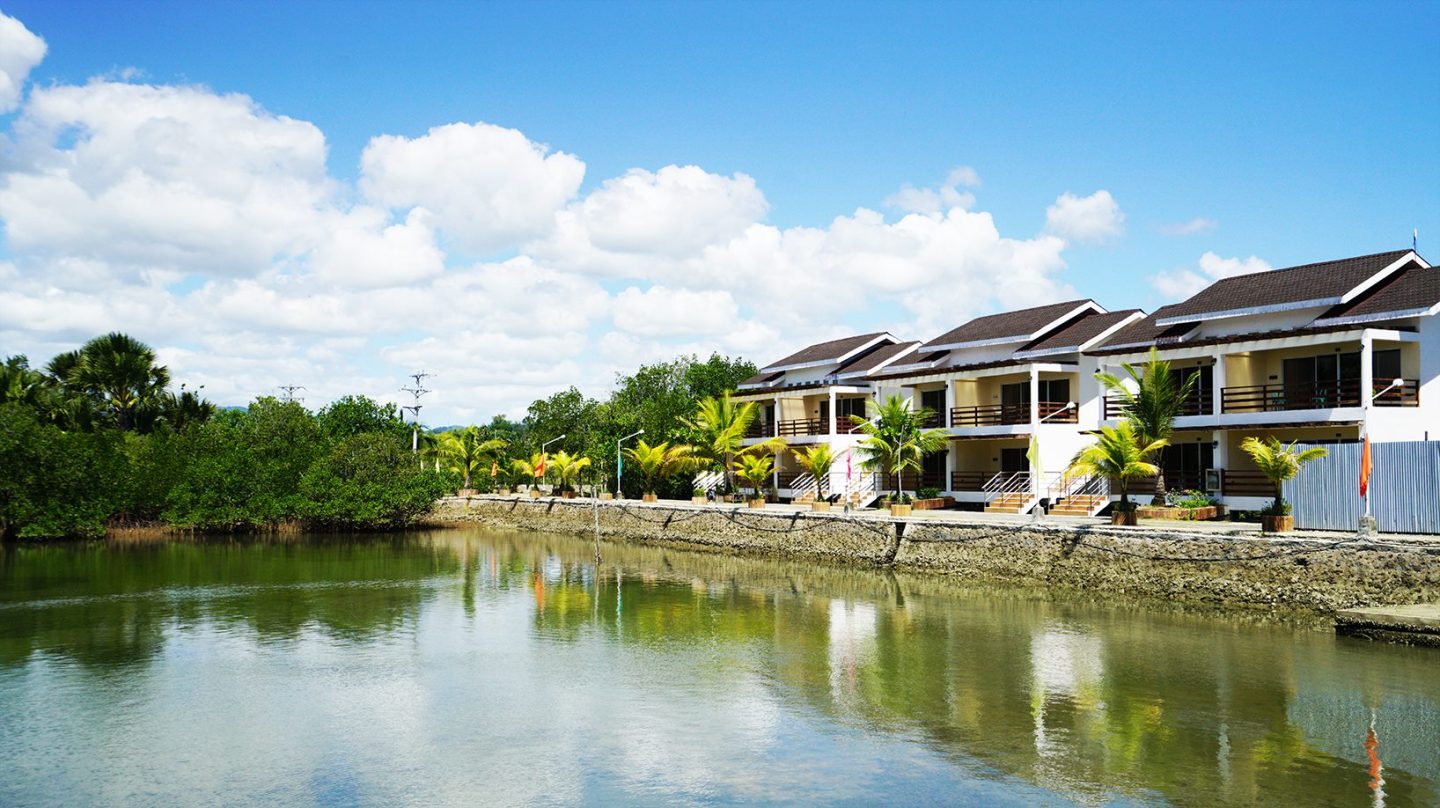 Papa Kit's offer activities that require adrenaline rush and calmness through fishing. I don't know now, but during my time in college, Papa Kit's was where everyone wanted to go. Great bonding and team building activities, challenging stunts, swimming, and of course, fishing, are all available at Papa Kit's.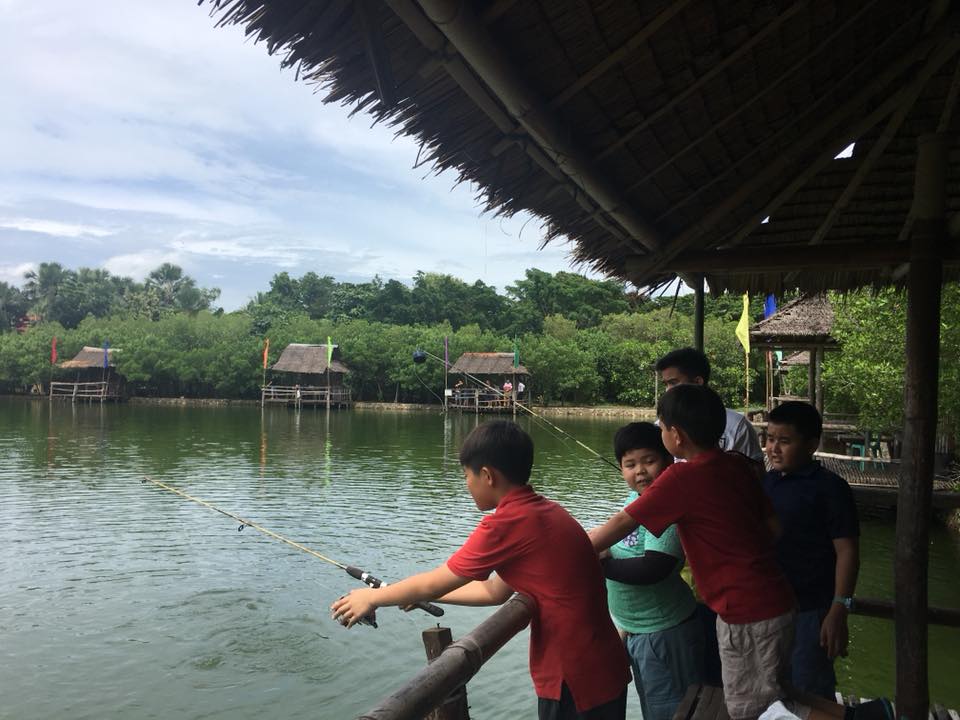 The fishing activity is only 100php. Here are the rates of the other activities:
Zipline(Two-way) – 200.00
Sky Bicycle (Two-way)- 200.00
Stress wall – 10.00/bottle or plate
Wall Climbing – 100.00
Hanging Bridge (one-way) – 50.00
Jungle Obstacle (one-way) – 150.00
Horseback Riding (20 min.) – 100.00
Pitti (7pax)- 600.00
Kayak- 150.00
Canoe/Paddleboat – 200.00
Infinity Pool/Salt Water Pool – 100.00
You can rent a cottage to rest. The prices are below:
Floating Cottage – 1,500.00
Medium Cottage – 500.00
Large Cottage – 700.00
You can find Papa Kit's in Silot Bay, Liloan Cebu. Please call them directly for reservations and other information at 505-4595. You may view their Facebook page here.
dPond Family Fun Fishing
Another option for you is dPond Family Fun Fishing in Liloan. It is a fishing pond and more, because similar to Papa Kit's, the establishment offers zipline, paddleboats (perfect for kids to enjoy), and wakeboarding (for the grown-ups to enjoy). They also have KTV for those who are not too adventurous, and of course, fishing. A restaurant is available where you can have your fish cooked fresh however you want! You only need to catch the fish for Bangus (299/kilo), Tilapia (259/kilo) and pay a small cooking fee of 99/kilo of fish.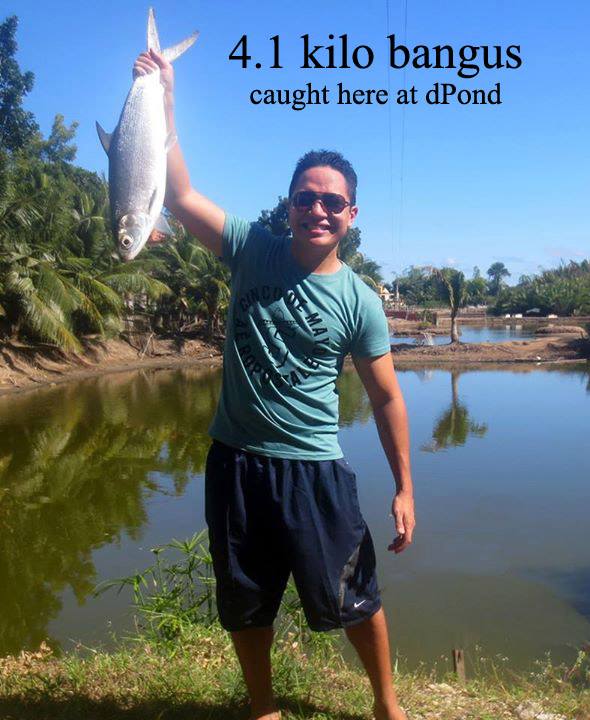 Unplanned fishing may also go well because you can rent a fishing rod for only 20 pesos and get free bait to catch a fish. They say it's almost impossible not to catch a single fish, you can even get a big one if you are lucky.
Cottages are available, too, and are affordable to rent at 500, 900, and 1,600 pesos, depending on the size and type of cottage.
Other activities are zipline (99/hr.), paddleboarding (200/hr., good for 2 persons), and wakeboarding which is NOT available as of writing. Feel free to ask them for more details at 424 1750. The staff will politely answer all your questions.
dPond Family Fun Fishing is in Yati, Liloan, Cebu. Find more valuable information on their Facebook page here. Please call 424 1750 for more details. They are open from 8 to 8.
Crocolandia
Who knew that you can fish in Crocolandia, a crocodile territory? If you enjoy fishing and have tools already, you might want to try fishing in Crocolandia, Talisay City. Aside from crocodiles, other wildlife animals that will greet you there are birds, snakes, more crocodiles, turtles, and a lot more. Kids will more likely enjoy Crocolandia as it is one of the go-to locations for school field trips.
The rate for fishing depends on the kind of fish you catch. Paku is 450/kilo, Tilapia is 150/kilo, and Hammerhead is 650 per piece. You can buy bait for 50 pesos (16 tiny meat slices) but you have to bring your own fishing rod because you cannot rent any here.
The main star, of course, is the crocs, which you can find easily. You can feed them, or pet them if you like (please don't), or take photos of them.
There is an entrance fee of 100 pesos per adult and 50 per kid. If you need more photos, please check out their Facebook page. You can contact them from there as well because they reply pretty fast. Otherwise, you dial 0906 541 8380 on your mobile.
Co Jordan Bangus & Talaba Eatery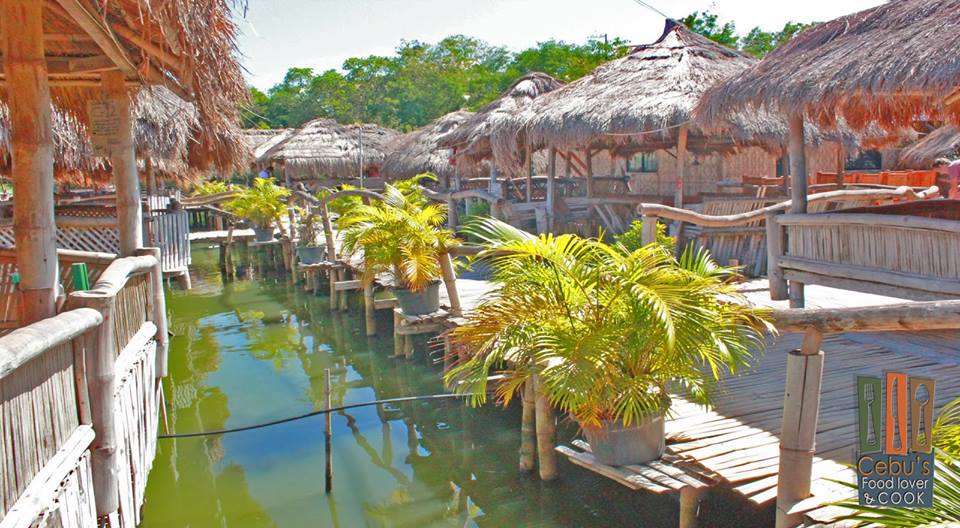 Love Bangus? Catch it yourself! You can enjoy fishing and eating your freshly caught fish in Co Jordan Bangus & Talaba Eatery. Not only that, you can try Oysters also because it is one of their specialties.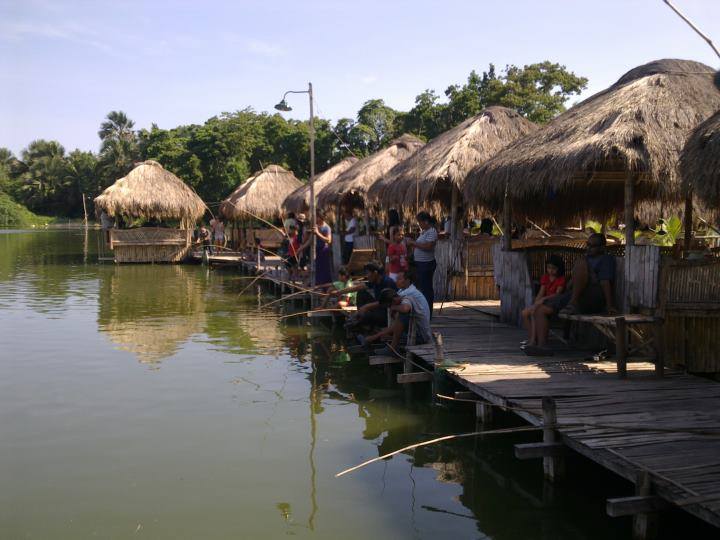 Enjoy fishing for only 225/kilo. You can have the fish cooked right away or take it home to store. The pond is big enough, so you won't have to rub elbows with other people or fight for fish because there is enough!
This Bangus and oyster farm is located in Sitio Sun-ok, Consolacion, Cebu. You can contact them at 266 3139 for more information. You can also find them on Facebook for updates.
Do you enjoy fishing? What are the other fishing spots in Cebu that you know of? Share your fishing secrets with us in the comments below!