Cebu has so much to offer. Aside from all the white sand beaches, pristine waterfalls and historical attractions, our hometown is also home for the best-tasting food in the country.
We, Cebuanos, love good food that's easy on the wallet– and today, I will present to you exactly that– yummy food at very affordable prices. The best part? UNLIMITED FOOD. You read that right! This article is about where to get the best unlimited food in town with only 199 pesos and even below!
Unlimited Lechon and Sisig: Tatang's Boneless Lechon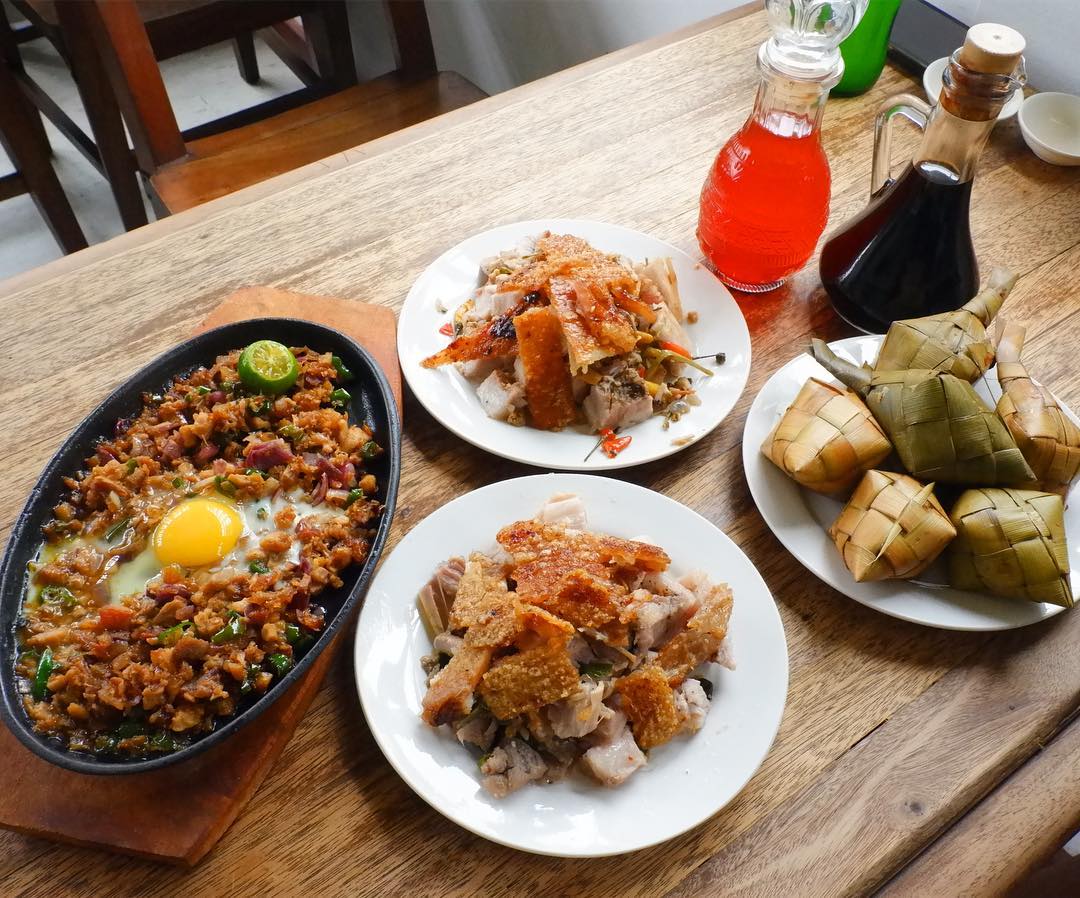 High blood alert! Lechon lovers will never leave this restaurant unsatisfied because Tatang's Boneless Lechon offers UNLIMITED LECHON plus sisig and puso! Can your Cebu lechon experience get any better than that?
This restaurant specializes in making your blood pressure higher because they serve crispy lechon bellies (classic and spicy) that are cooked to perfection! Just look at the skin for a minute.
And the taste? Exceptional. It is delicious. The meat is very tasty, the skin has the perfect amount of crunch. On the other hand, their sisig is looking smoking hot in a hot sizzling plate. I bet you're salivating already because I am!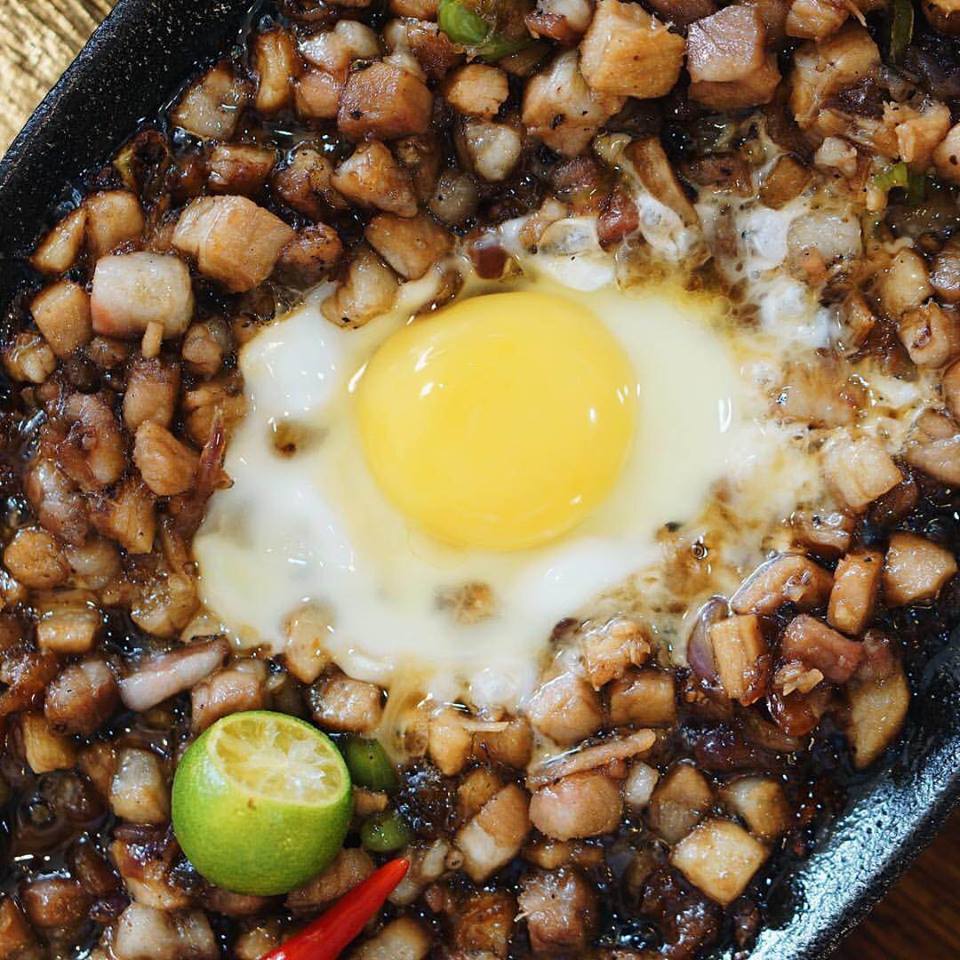 Unfortunately, they only serve unlimited lechon, sisig and puso EVERY MONDAY, 10 AM- 1 PM and 6 PM to 9 PM. But don't be sad! They operate everyday so you can still get to taste their famous lechon even without the promo.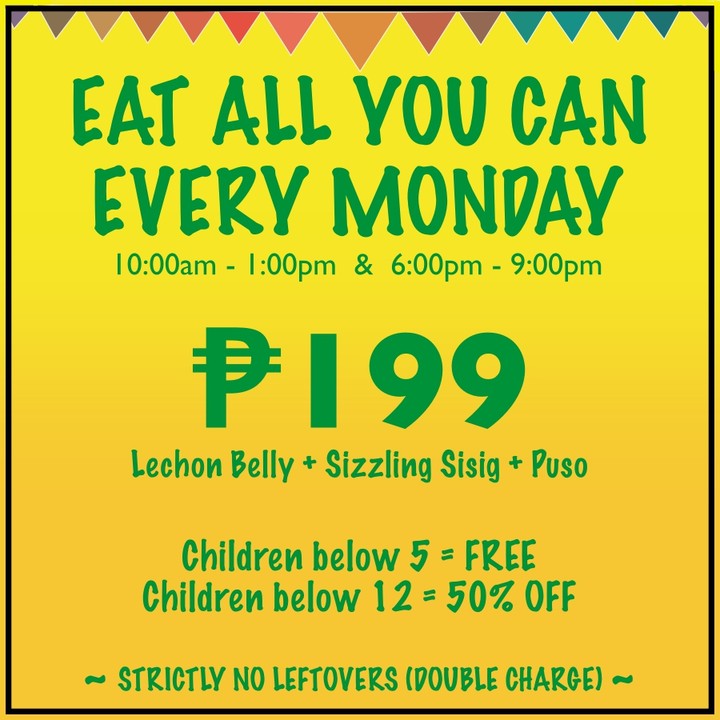 The unli costs 199 pesos only. Children aged 5 and below are free of charge, while those who are 6-12 are 50% off!
Be reminded to not waste food. Leftovers will be charged double.
How to get there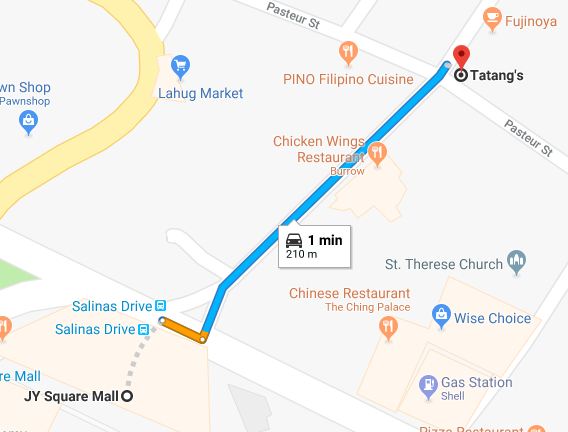 Tatang's Boneless Lechon is located in Wilson St., Lahug, near Pino Restaurant and Burrow, just a walking distance from JY Square. For inquiries or reservations, please contact them at 3164719 or 09175478561. You can also find them on Facebook.
Unlimited Siomai: Unli Siomai Sa Balay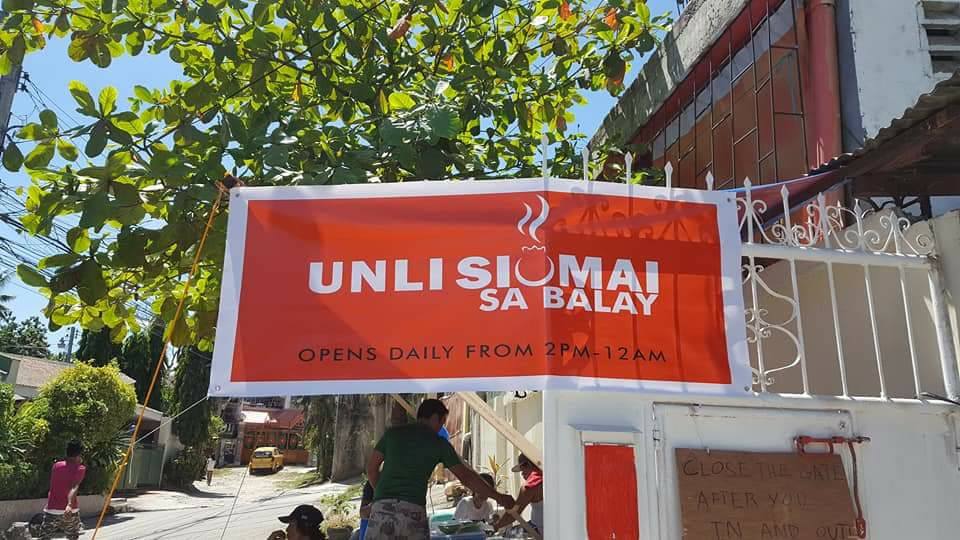 Labangon is a food haven. If you happen to pass by Tisa at night, you will notice its bright and crowded streets because of all the food stalls! Tisa, Labangon has spots where sellers freely compete with each other by selling halo-halo, lechon, pizza, pongko-pongko and many more.
But what they are famous for is their strip of vendors selling only one main thing: siomai.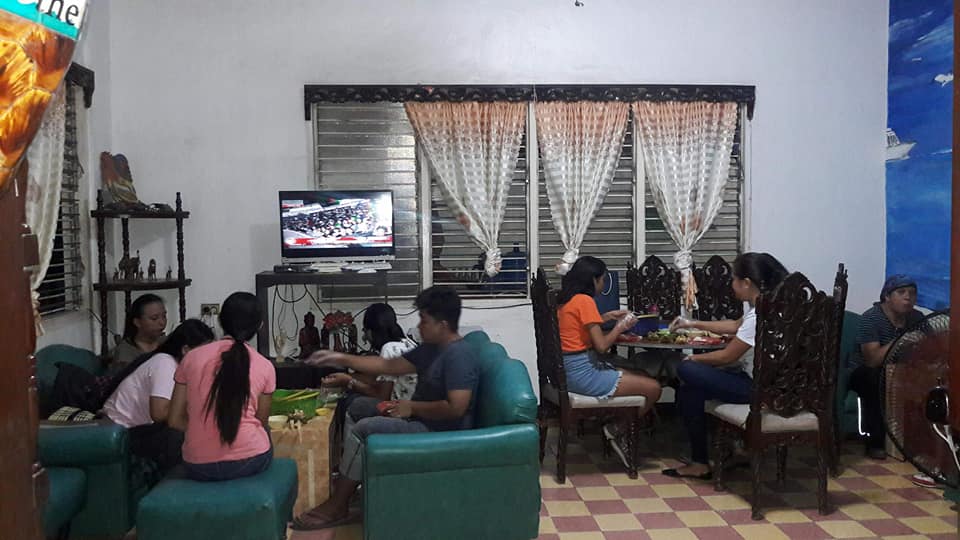 The competition is tight, but who cares? People flock Tisa to dine inside small and very humid eateries only for siomai's sake. And while there is a strip of siomai sellers already, an outstanding newbie took the business to a new level and created "Unli Siomai Sa Balay", featuring unlimited siomai, puso (hanging rice) and iced tea for only 100 pesos! Now that is budget friendly!
Now, they have a branch in Mango Avenue.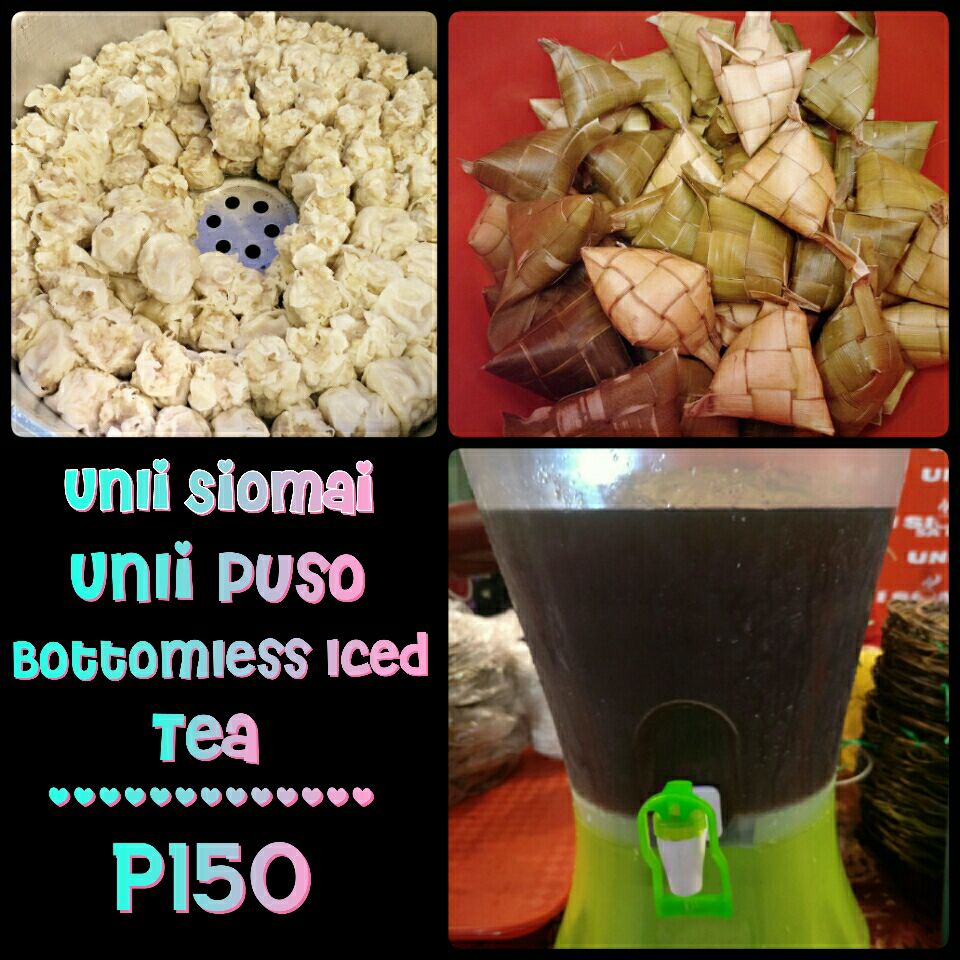 How to get there
Take 12L or 12D jeepneys from Ayala to Tisa, Labangon. From there, hail a habal-habal to take you up to where "Unli Siomai Sa Balay" is. It is located in Sta. Teresita Village, Sapphire St., Tisa. You can contact them at 0943 276 8830 for more details. You can also find them on Facebook!
Unlimited Barbeque: Backyard Smoque Unlimited Barbeque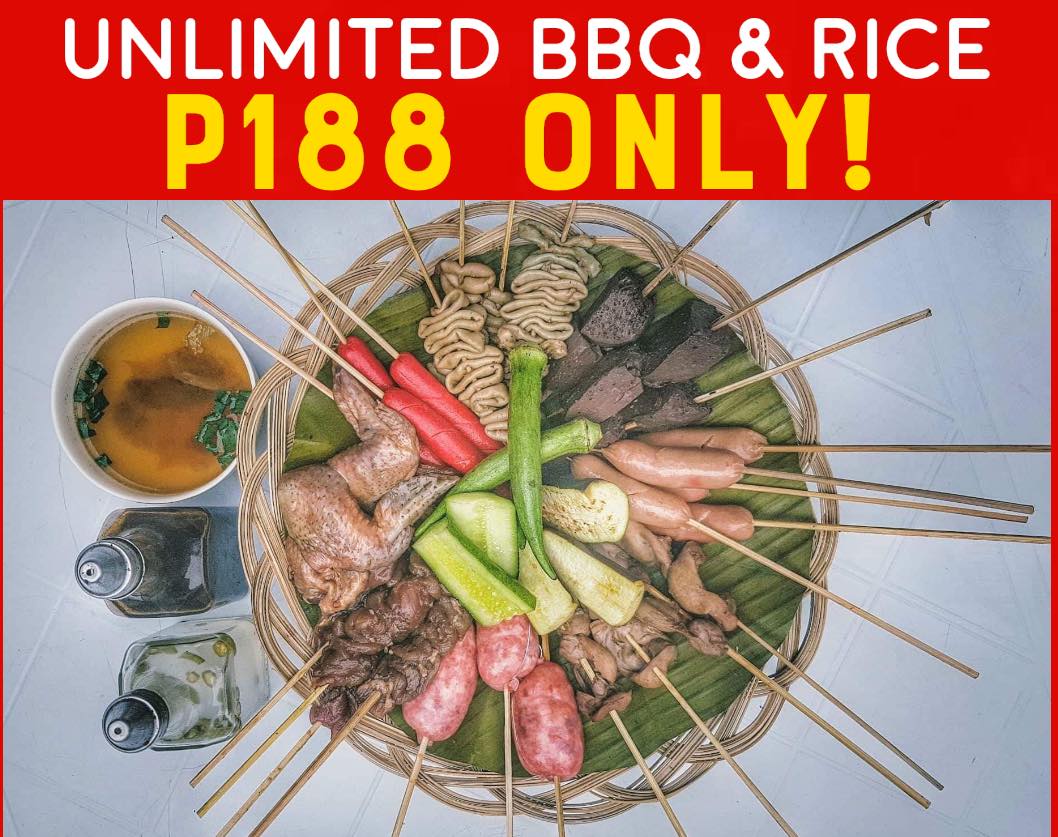 Cebuanos love barbeque. We see people fanning their barbeque grills everywhere, even in the darkest alleys. It's a Filipino favorite!
We usually pair our skewers with puso (hanging rice) or beer. Barbeque satisfies our late night cravings. It makes us very full easily but they drain our pockets very easily too and yet people would still line up for more!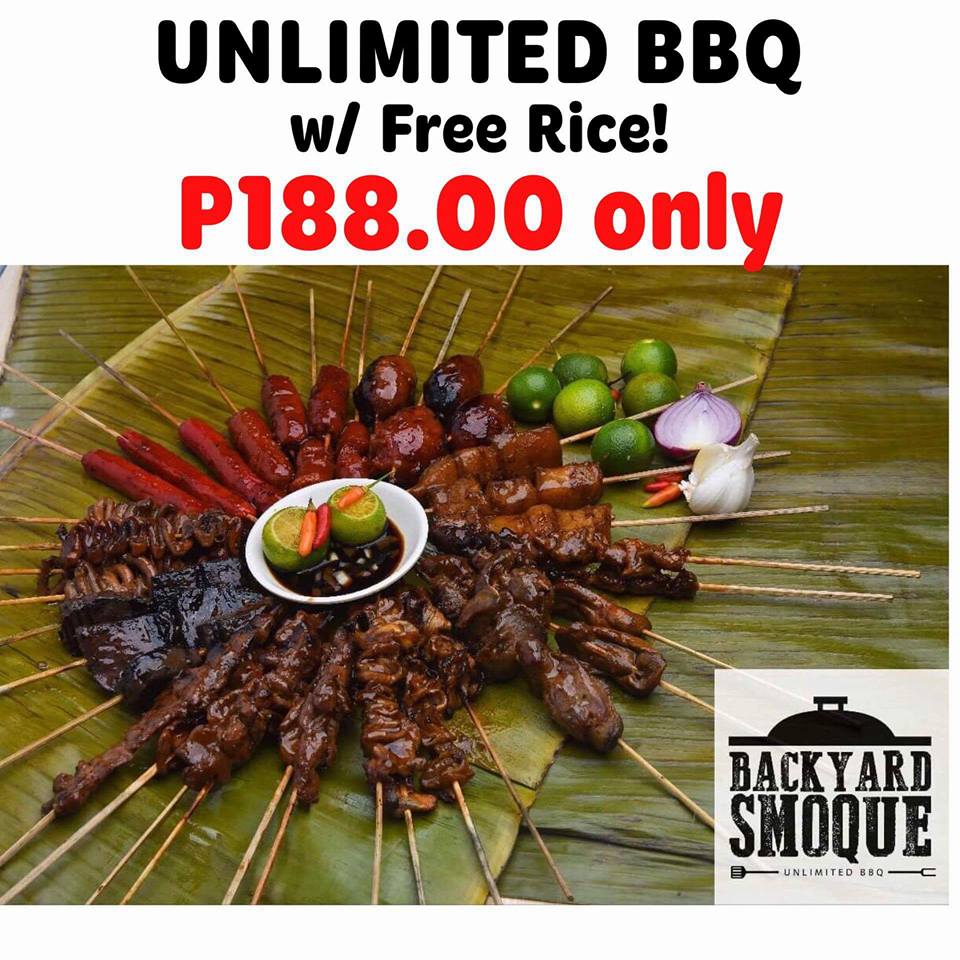 Good news? Cebu now has unlimited barbeque (with rice) for only 188 pesos and sometimes, even lower! Eat all you want without worrying about the bill!
The restaurant not only offers barbeque but also unlimited chicken wings and soon, unlimited talaba. Sometimes, prices go as low as 1 peso only so follow them on their Facebook page now to get price updates!
 How to get there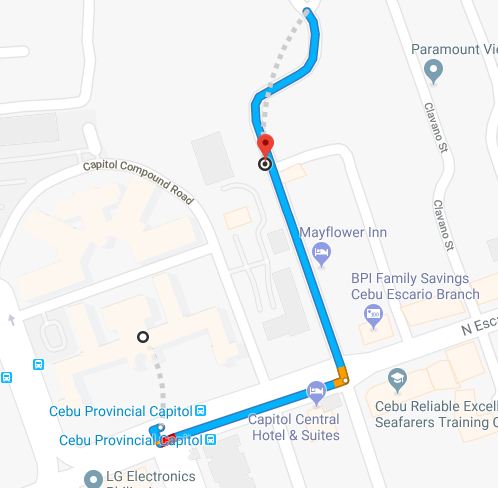 Take 04B, 14D or 17B from Robinsons Mall to Cebu Provincial Capitol. Walk to Backyard Smoque or take a tricyle if there are any. The first unlimited barbeque in Cebu is located at 1466-A Villalon Drive, East Capitol, Cebu City. For inquiries, call them at (032) 415 1595 or message them on Facebook. They are open from 11AM – 2PM and 6PM – 12AM everyday.
Unlimited Chicken, Rice, Fries: Rusty's Chicken And Shrimp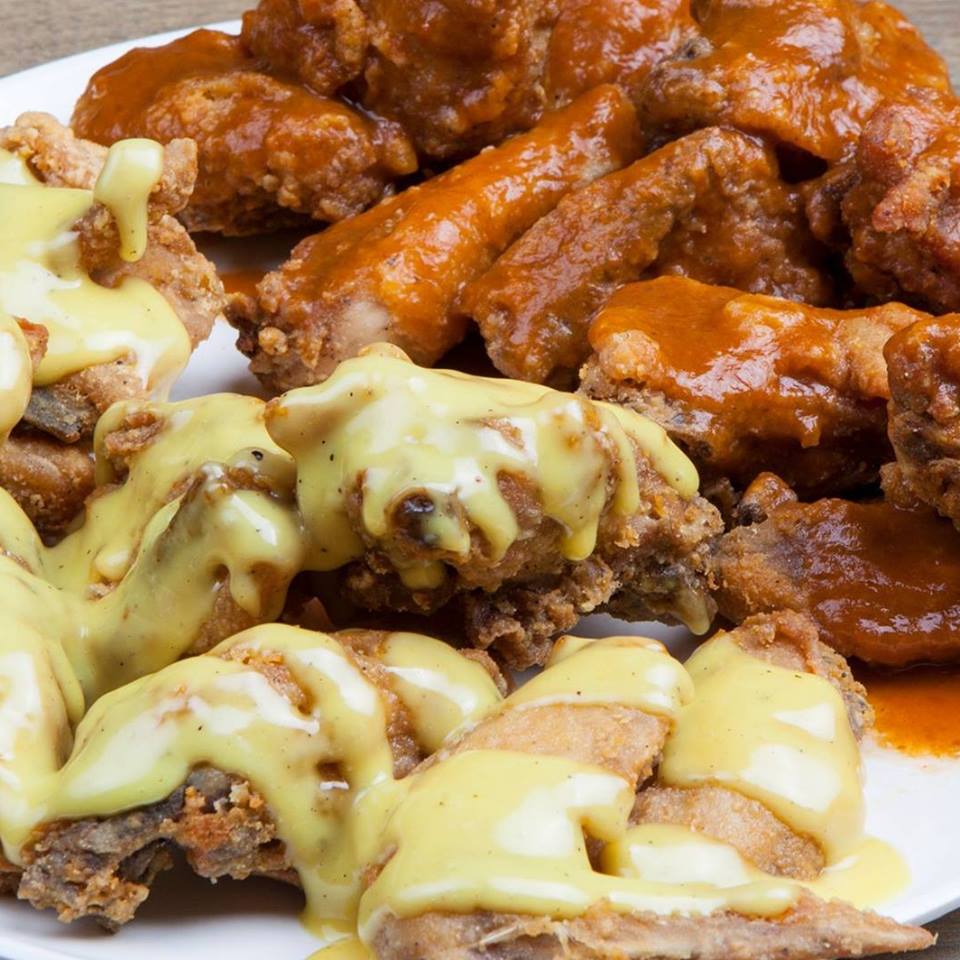 Unlimited chicken is good enough, but unlimited fries, and rice for only 199 pesos? Crazy!
Rusty's Chicken And Shrimp is new in town yet their restaurant is already packed with hungry customers. As you come in, you will be greeted by their very friendly and accommodating staff. The owner is very nice as well.
You have 10 flavor options to choose from: Buffalo Hot Sauce, Sweet & Spicy, Rusty's Barbeque Spice, Parmesan Cheese Sauce, Pineapple-Teriyaki Sauce, Honey Mustard, Chipotle, Cajun, Hot and Classic. My personal favorites are Parmesan Cheese and Cajun.
They also serve shrimps in a big platter. Everything is good and worth the price.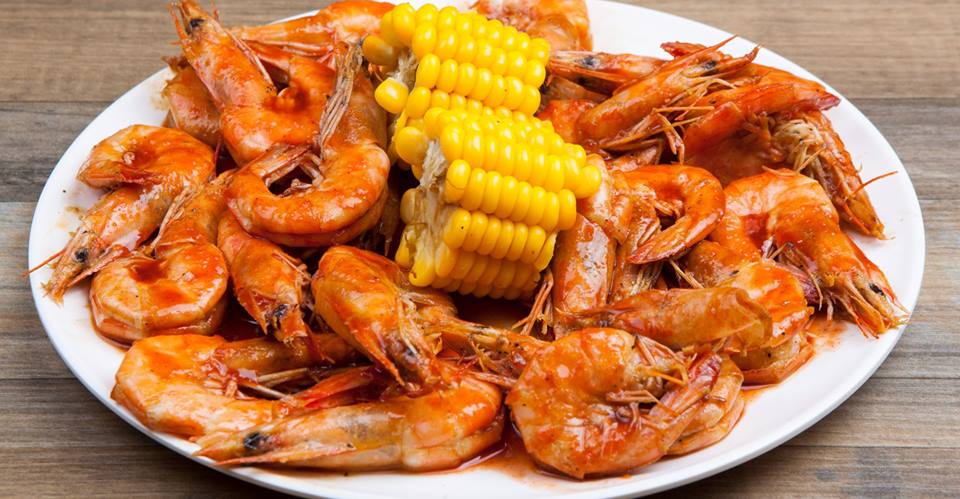 How to get there
The restaurant is in the ground floor of Gaisano Country Mall, Banilad. Ride 13C from Ayala Mall and tell the driver to drop you off Country Mall. For more information, contact them at (032) 416 4702 or visit their Facebook page.
Unlimited Pizza, Pasta, Chicken, Fries and Rice: NYPD Pizza And Pasta Buffet (this restaurant is already closed though)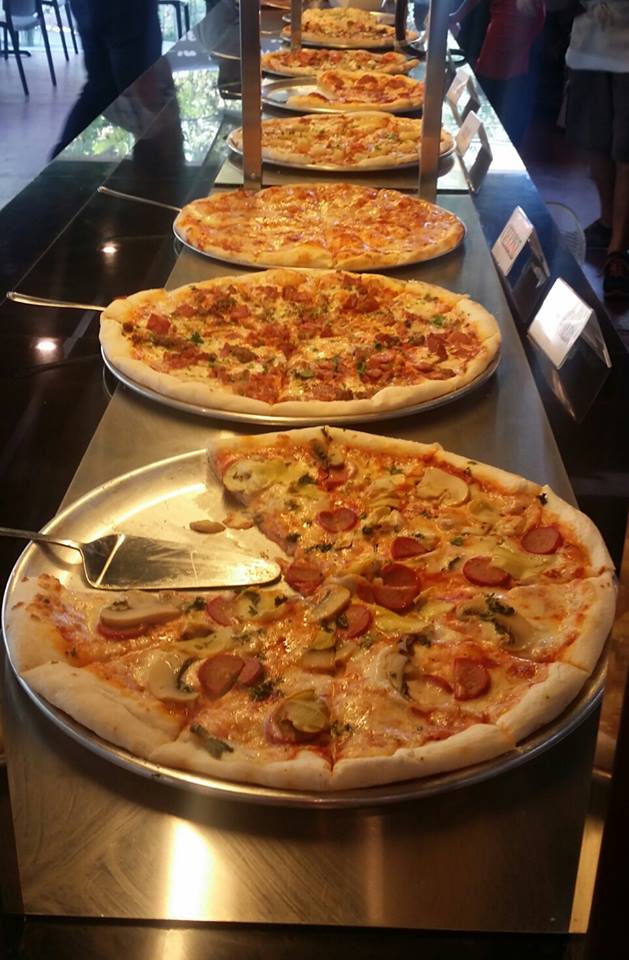 Wow, that's a lot to type. NYPD offers not just one, but 5 unlimited dishes for as low as 189 pesos. All of these dishes are my favorites and I can't get happier.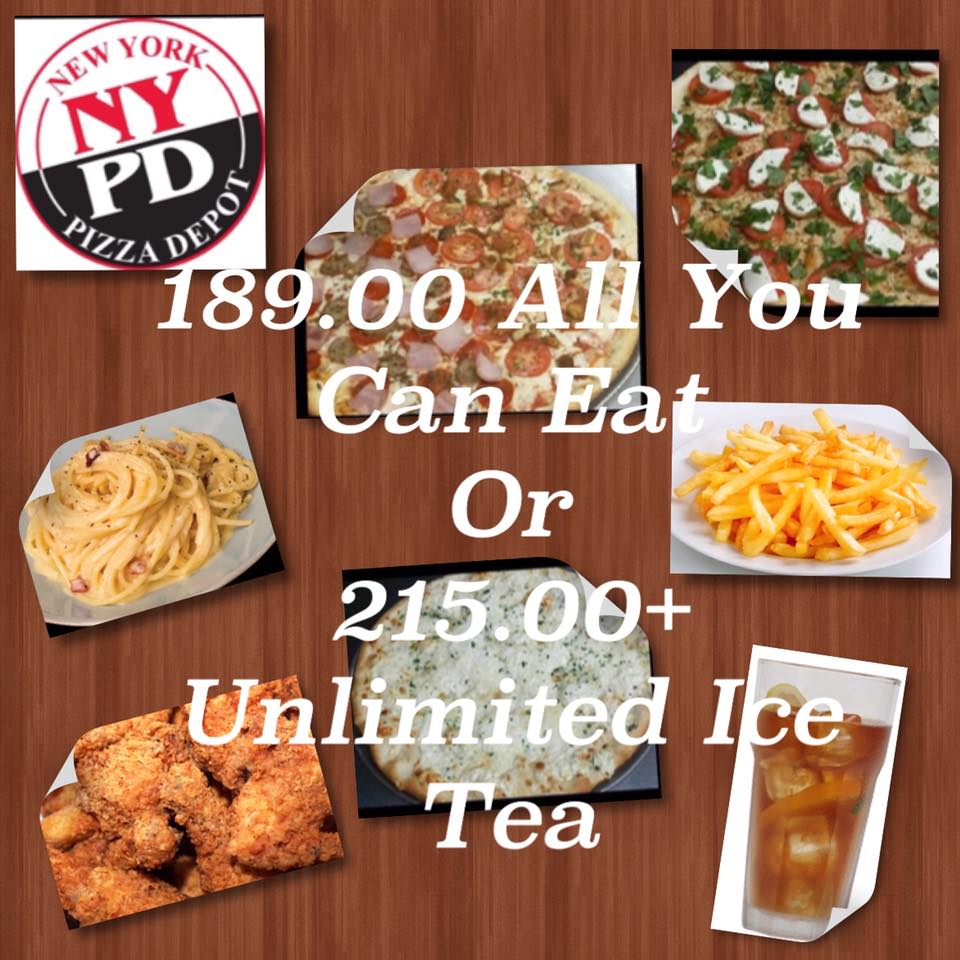 Last year, the restaurant gained so many bad reviews about their food but this year, they redeemed their reputation and brought everyone's hopes back up again.
The place itself is very nice, clean and well-maintained. Their food is actually tasty. Plus, you won't be limited to one dish because it is an eat-all-you-can restaurant. They even offer unlimited iced tea by adding 26 pesos only.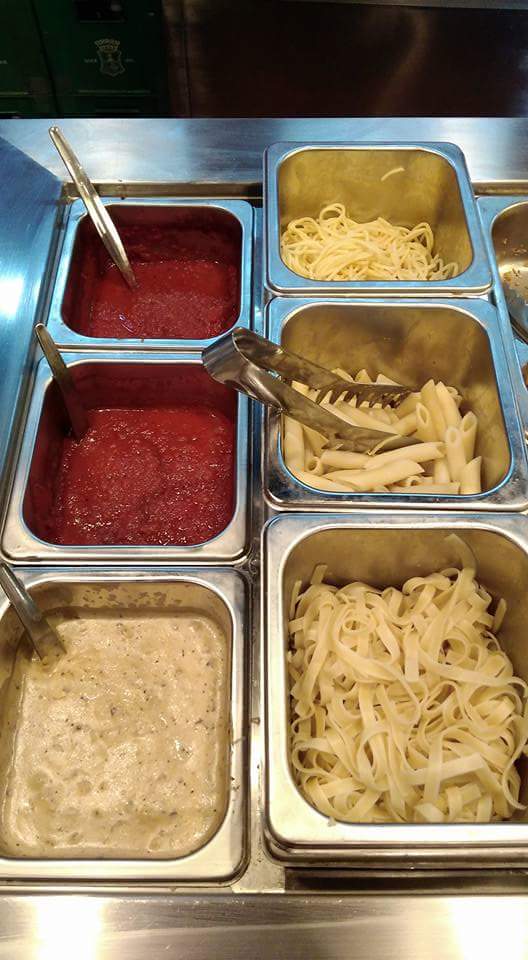 For 199 pesos only, how can you go wrong? You can already eat pizza, pasta, chicken and rice, all with no limit. NYPD is worth every buck!
How to get there
NYPD is found right across SM Mabolo, inside APM Centrale. You can easily see it from the entrance. Please check out their Facebook page for more information.
Unlimited Scallops And Rice: Iñigo's Resto & Grill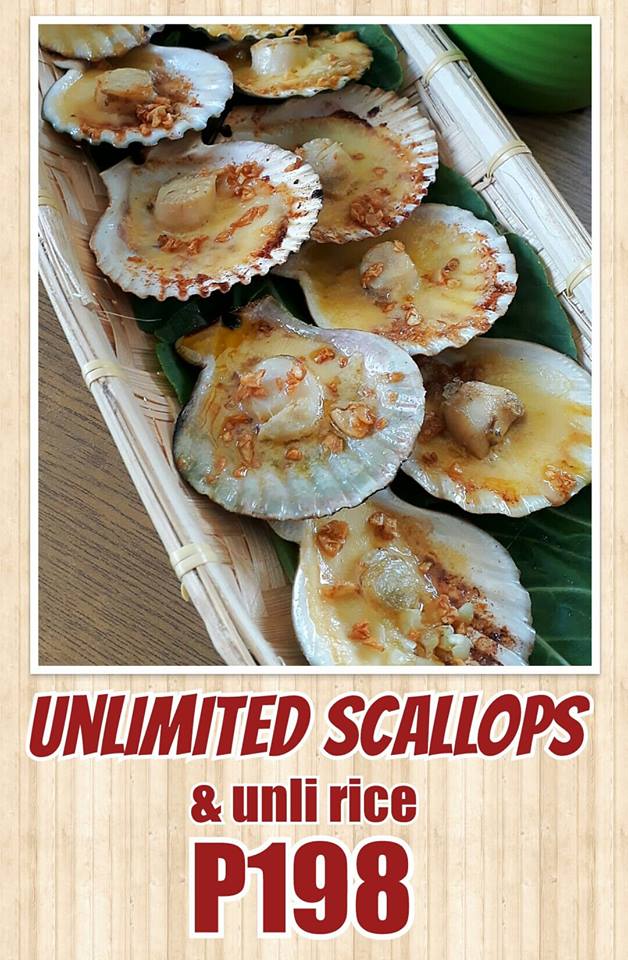 Seafood is expensive. Even if we are surrounded by a body of water, we pay so much for seafood.
But not in Iñigo's Resto & Grill. They offer unlimited scallops for only 198 pesos! It melts in your mouth together with the melted cheese and roasted garlic that it comes with. Imagine, unlimited scallops and unlimited rice for 198? Who can resist such mouth-watering offer?
The promo is only available during lunch time, 11 AM – 3 PM and dinner time, 5 PM – 11 PM, everyday.
The restaurant not only serves scallops, they also have many other dishes to choose from. They have barbeque, paella, tinola, sisig and even lasagna among others. The restaurant has a chill vibe as they serenade their guests with some acoustic music every Saturday starting from 7:30 PM.
How to get there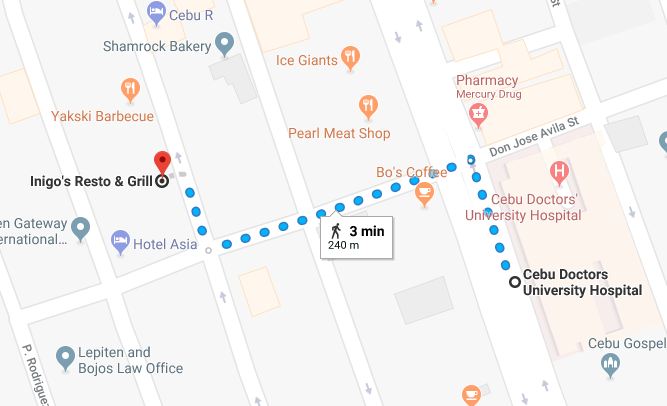 Iñigo's Resto & Grill is only a few blocks away from Cebu Doctors' University Hospital, just beside Yakski Barbeque, in Capitol Site, Cebu City.
For more information, you may contact them at  0915 415 5048.