Seafood in the Philippines is unarguably expensive given that the country is an archipelago. We are surrounded by a large body of water which means that seafood can be conveniently bred, caught and sold in very cheap prices.
As food prices around the country continue to soar high, Juan's Special Chicharon has not. They serve unlimited seafood for only 199 pesos! No wonder why T.V. networks and celebrities flock their restaurant every now and then!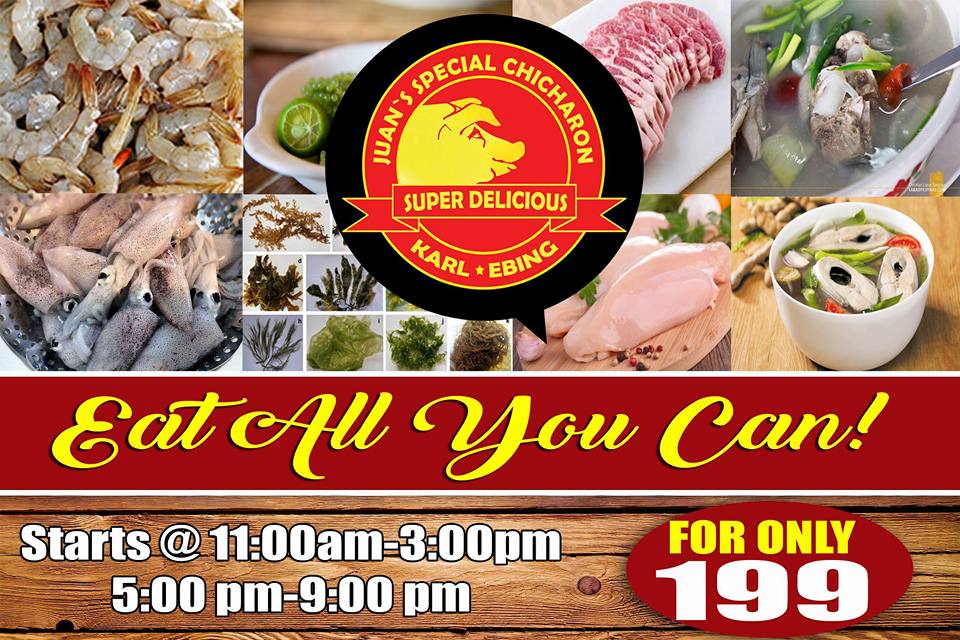 Juan's Special Chicharon is a pasalubong center that sells deep fried pork rinds that are best known to have originated in Cebu. They claim to have brought into the market the first ever spicy chicharon that everybody enjoys so much, up to this day.
But aside from their in-demand chicharon business, the brand has put up a small eatery business that serves buffets for lunch and dinner. All they offer is fresh seafood and other classic Pinoy dishes (and many more). They have such great reviews on Facebook as more and more people are discovering them!
Indulge in unlimited shrimp Sinigang if you are craving for hot, sour soup this rainy season! Sinigang is an all-time Filipino favorite dish.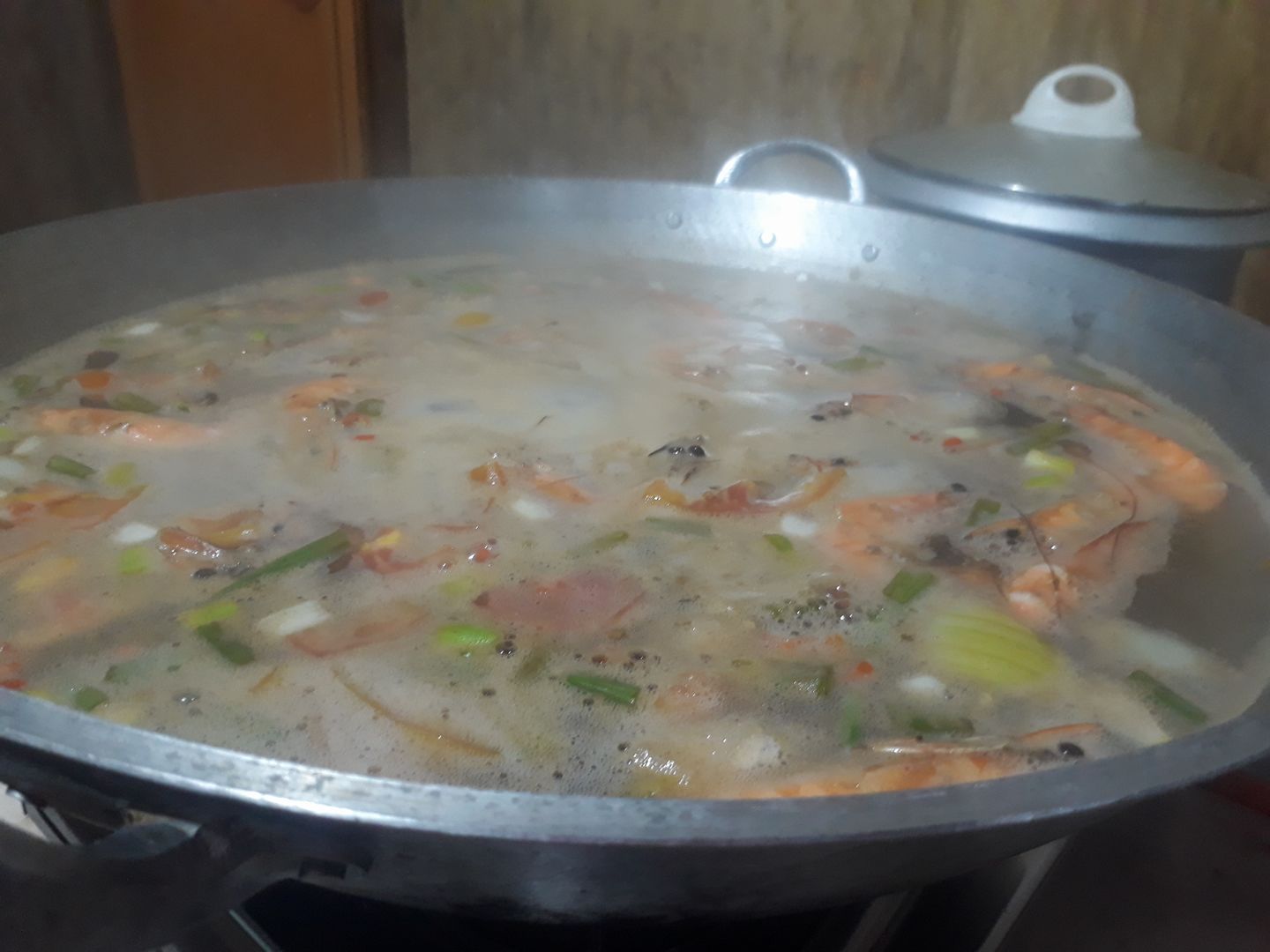 They make sure to get only the freshest seafood from the farm. Most of their live ingredients arrive at the kitchen still moving!
One review from their Facebook page rated them a low score because they were not served unlimited shrimps during their visit. Most customers would go mad in scenarios like this, but the restaurant's response was very reasonable and forgivable.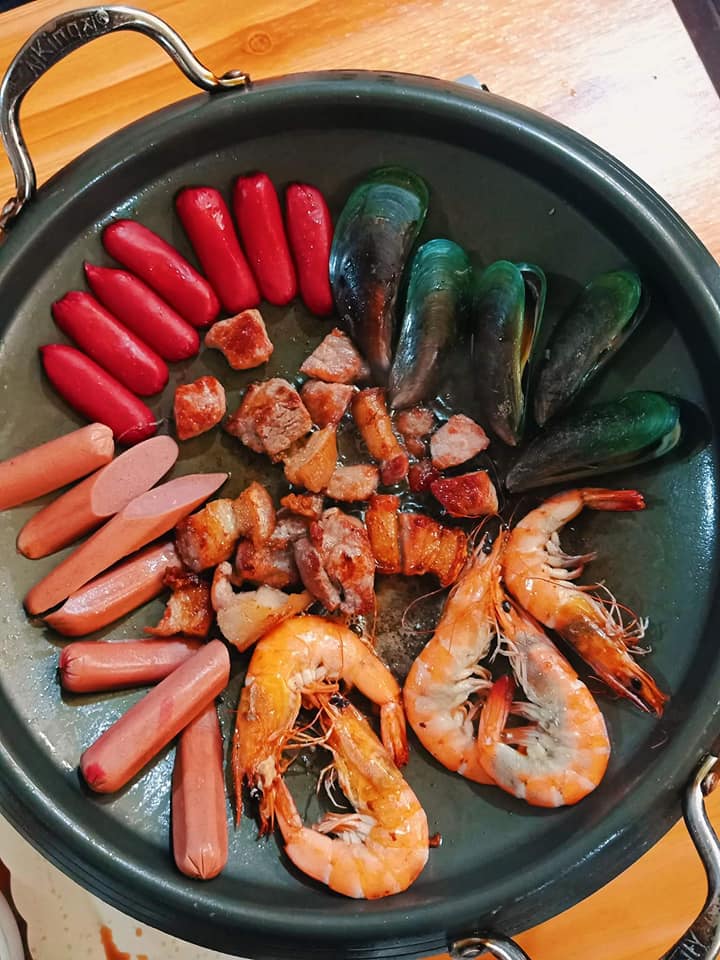 They said that the restaurant only serves very limited amount of shrimps per day because they want to serve the freshest. And because some customers already reserved ahead of time (that day), they were give the top priority of service. And so, they ran out of shrimps and apologized for that.
This simple and very humble admission is proof that the restaurant not only cares about their food and service, but most especially about their customers. Why would they serve old food, right?
They serve grilled fish, crab meat, shrimp sinigang, prawns, clams and many other seafood! They also have other Filipino dishes such as barbeque, chorizo, pork belly, and pansit. For side dishes and desserts, they have kimchi and fruits.
All of these are only 199 pesos! Is this not worth the long travel hours?
Location
Juan's Special Chicharon is located in Carcar, Cebu, in between Snr. San Isidro Labrador Chapel and Philhealth Regional Office VII. To get there from Cebu City, take a bus going to Carcar from South Bus Terminal.
Do you love affordable food finds? You can share with us your own finds through our Facebook page. You may also read our last 2 articles about other eateries that offer unlimited food for 199 pesos and another one for 99 pesos only.