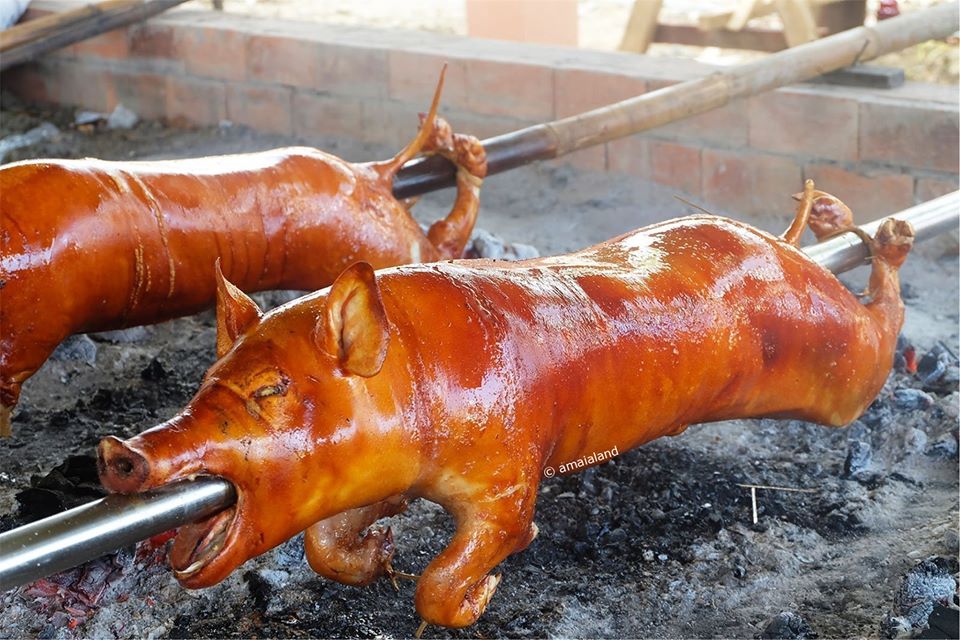 Lechon plays a big part in Cebu's culture. No celebration is ever complete without having a lechon on the table. This roasted pig which has been skewered over charcoal has become a popular favorite dish among Cebuanos. Hence, Cebu has been regarded as the "Home of the Best Lechon in the Philippines".
Since lechon is such a thriving industry in Cebu, it is made available in every corner of the province. With so many lechon available, where can you truly find the best lechon in Cebu? Of course, no businessman would ever tell you that their lechon is not the best. So we asked the locals of Cebu to decide for themselves. Last October 17, we, at The Queen City of the South, made a public poll asking people online to nominate the best lechon that they have tasted (See post here – http://bit.ly/2uKdARg). After a week of nomination, we narrowed down the list and asked the people to choose the Top 4 Best Tasting Lechon in Cebu.
Best Lechon in Cebu 2019
Here's the list of the best lechon in Cebu as voted by Cebuanos (in no particular order):
3P's Lechon (Shepherd's Drive, Bascon Street, Talisay City)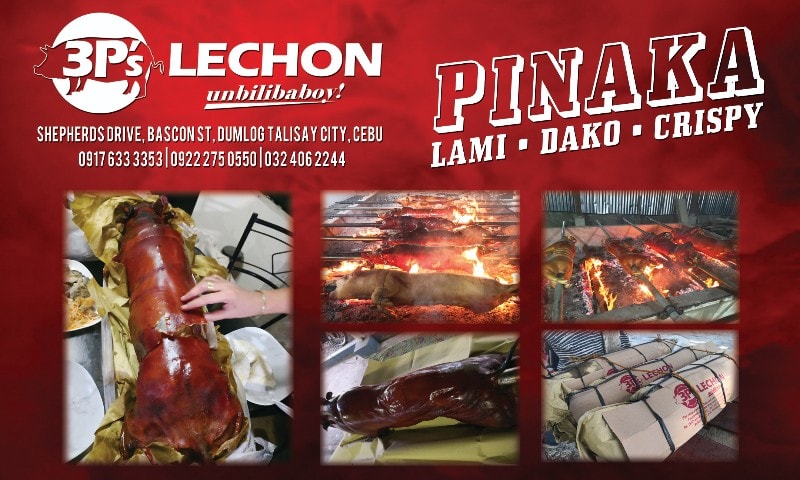 Lechon is so much celebrated in Talisay City, Cebu that they even made a festival out of it – the Halad Inasal Festival. Talisay's lechon is considered as one of the best in Cebu with its crackling skin and delectable, mouthwatering meat and spices. 3P's Lechon is hailed as one of the best by online voters because every part of the roasted pig is juicy and satisfying. They use firewood in producing this delectable dish that's why they are able to keep the flavors and crisp.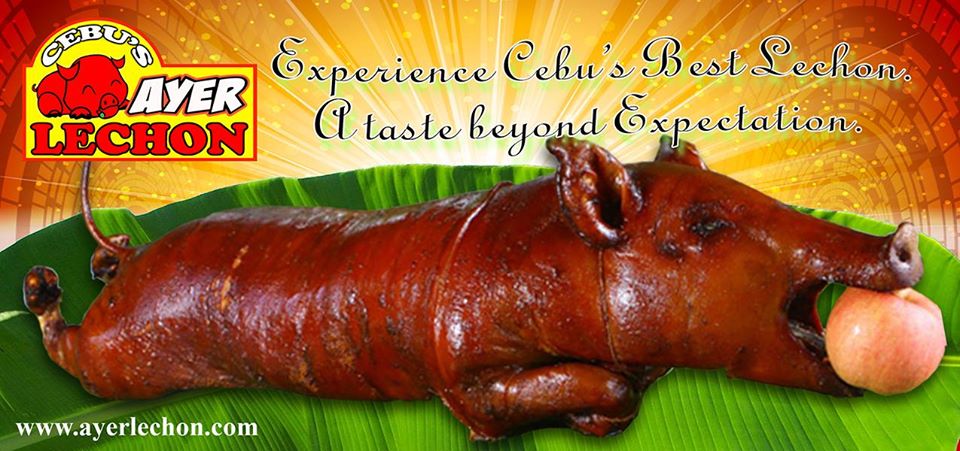 Cebu Ayer's Lechon is another haven for fans of native roasted pigs. It has become a popular restaurant that serves mouthwatering lechon all over Cebu which branches include Banilad, SM City Cebu, Mango Avenue, and many more. Ayer's Lechon does not only serve locally but also ships these delectable treat to Manila and nearby provinces.
Aside from their regular and spicy lechon, their bestsellers comprises of paksiw, dugo-dugo, lechon sisig, and prichon.
Alejo's Lechon (El Salvador, Labangon, Cebu)
Long established for more than 20 years, Alejo's Lechon remains as one of the favorites among many Cebuanos because of their perfectly seasoned and spiced slightly salty roasted pig that will truly satisfy the taste. Because of the quality of lechon that Alejo's serves, it has been considered as one of the tastiest and crunchiest in Cebu.
Jovil's Lechon (Arcos, Sapangdaku, Cebu City)
Ever wonder how the homegrown lechon of Cebu tasted like? Well, you have to check out Jovil's Lechon. Despite being recently established compared to other lechon brands, Jovil's Lechon has been making a roar among its patrons because of the kind of lechon that they serve. They carefully select their pigs from local hog raisers and then season and spice them with the freshly-picked ingredients to come up with the most authentic flavor of lechon made to suit the picky palate of Cebuanos. Their lechon has been roasted manually so to achieve crispy perfection.
Aside from lechon, to do away the hassle of food preparations, they also sell delicious food trays for all kinds of celebrations.
How about you? What's the best tasting lechon for you?