Life is too short to say 'no' to cakes. Much more if it is the bestselling Green Tea Mango Avocado Cake from Chef's Table. Not only that it's irresistible to look at, it is even tastes more heavenly even to those who have picky palates!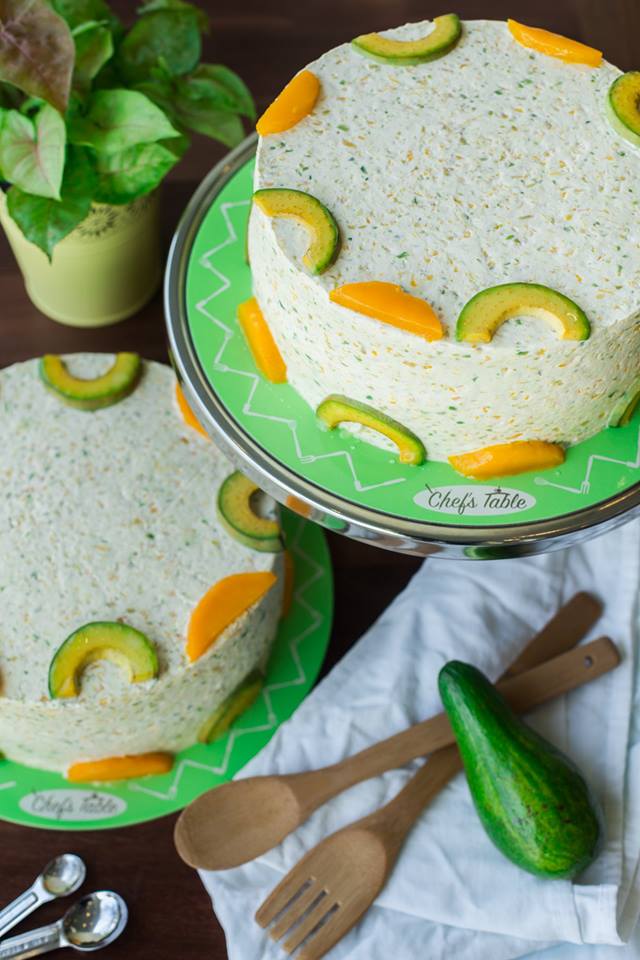 Chef's Table is a former homebased business since 2014 before it became an 18-seater dessert place for those who are craving for quality cakes. They are known to serve nothing but the top-of-the-line ingredients for their classic cakes. They officially opened last April 2, 2019 by offering their renowned cakes, pastries, and other baking items. Aside from these, they offer their signature Mango Chiffon cake and shortcakes made from fresh fruits. And while Chef's Table is best known as a dessert place, they are beginning to serve local bakery items like pandesal, ube ensaymada, tuna bun, and corned beef pandesal which are best paired with coffee espresso, Café Americano, cappuccino, and Café latte.
Enjoy this satisfying treat by visiting their place at A.S. Fortuna, Mandaue City. They are currently serving their seasonal bestselling Green Tea Mango Avocado Cake. You may preorder this for only P1,300 (9 inches) or P180 per slice by calling 0917 152 0444. They are open from 8:30am to 9:00pm!