Looking for a new place to hang out with your barkadas? We've got you covered. 😉 Check this out – Cabanas in Busay has opened their doors again and I am digging the cozy and simple ambiance in this place. It's a sweet treehouse hang out spot within Cebu.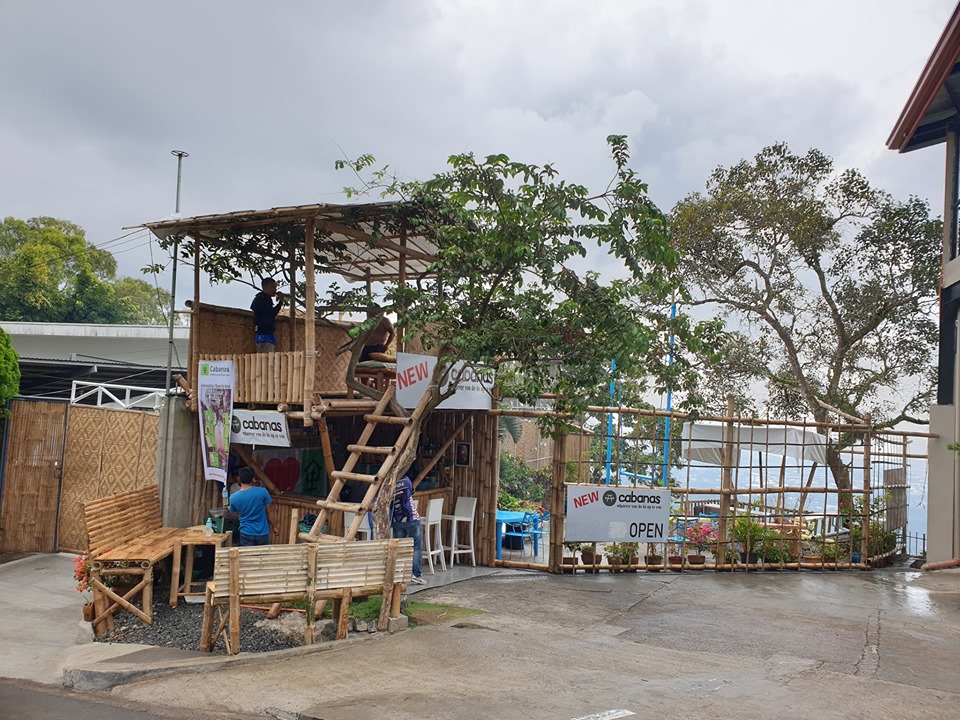 For those who are a little tired of the busy streets, crowded places, loud noises and want to go up the hills para mag-chill and pahayahay with friends – Cabanas is the place to be. If you aren't looking to spend so much just to relax and breathe some fresh air for a few hours, then come up to Busay and anhi mo tambay.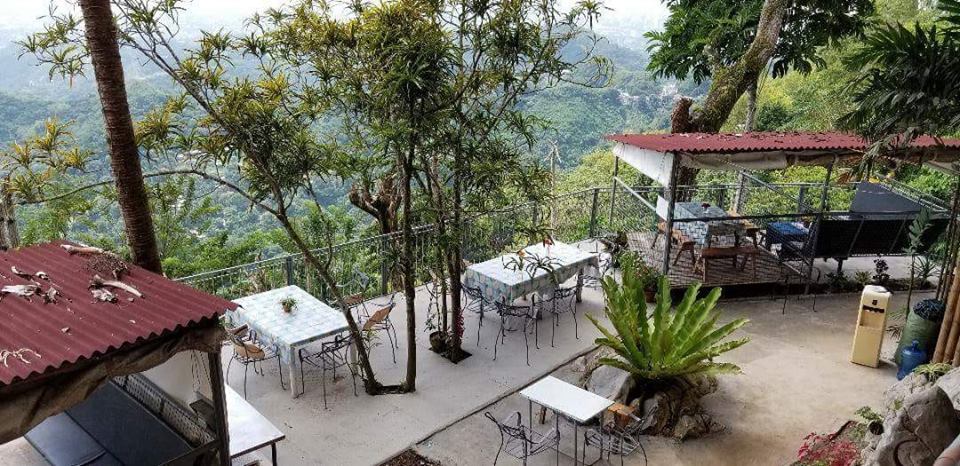 I remember how me and my barkadas used to come up there and drink beer by the side of the road. There was a little sari-sari store and this wooden table and benches, and the view of the city lights. Nothing beats the view from up there gyud, whether it's from Mt. View, Tops, La Vie in the Sky and others.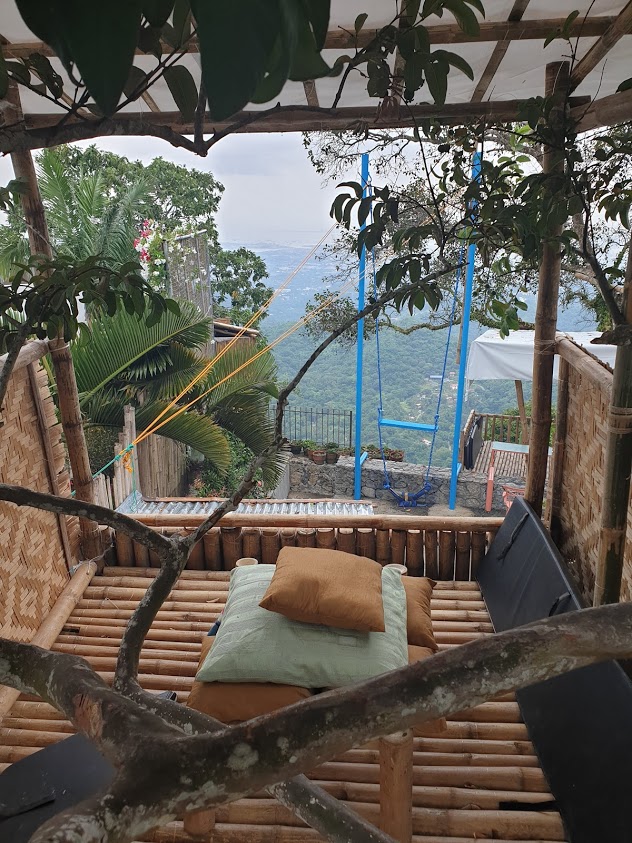 Cabana means a cabin, hut, or shelter, especially one at a beach or swimming pool. Basically a kubo if translated to bisaya, hence their logo. The place Cabanas has a treehouse above their bar when you enter and the place also has swings for kids and even adults.
Oh and check this, they're open for 24 hours! So, even people coming from graveyard shifts can go up there to chill in the morning. Nice sa? You won't have to worry about people staring at you and judging you for drinking so early in the morning. Haha!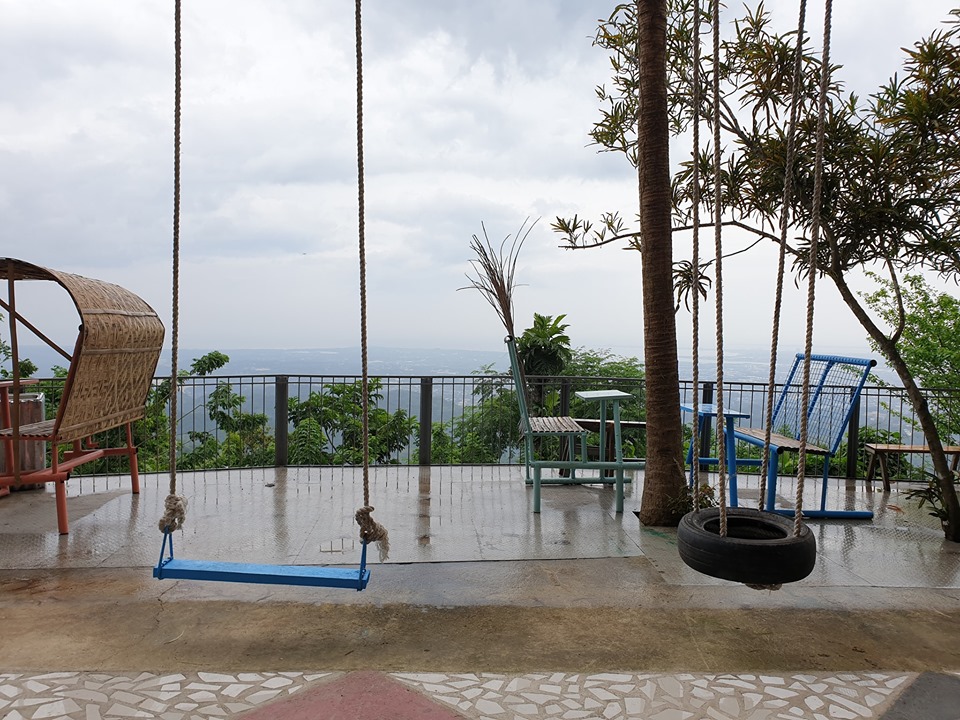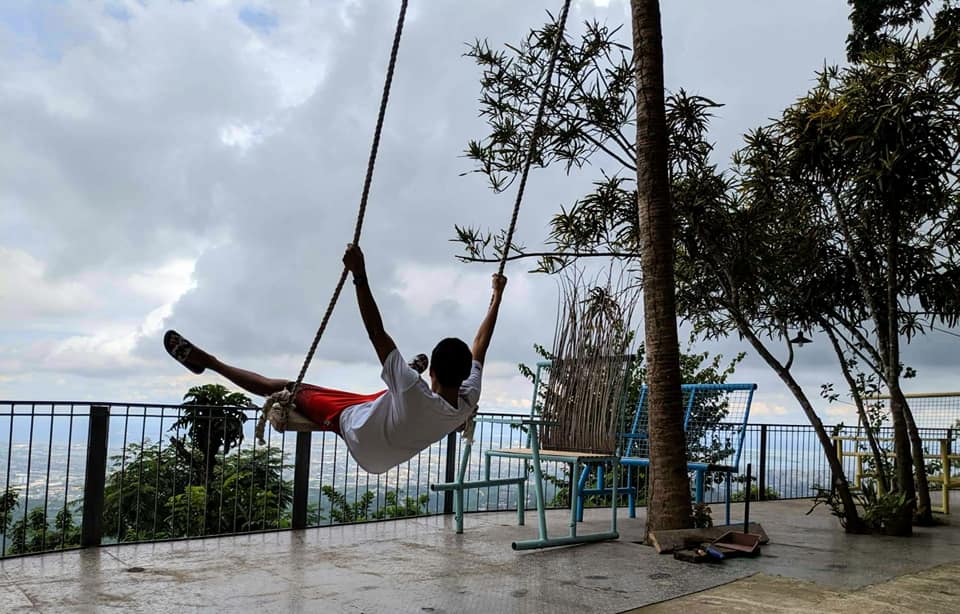 You and your friends can also come up here to play billiards. They have a billiard table that you guys can play for only PHP 100 per hour. Drinks and billiards sound fun to me.
Also, it seems that they have a few pieces of gym equipment. So, one can get some work out done in there. Kuyaw sad na tripping, haha! 🙂 After playing or working out, you guys can just sit by the cliffside, talk about life and just enjoy the view.
Cabanas have renovated their spot to make it more cozy and relaxing. They've gradually traded steel furniture to bamboo ones, they've also done some repainting and it suits the place.
Oh! I really want to take my best friends here and we would talk, laugh, eat, drink and listen to good music. We will enjoy the beautiful sunset and then make new memories here definitely. Imagine FKJ and chill hop songs playing in the background, ay kalami nalang gyud. ♡
Read: Busay to Balamban Guide
Food and Drinks
The place serves the typical pica pica, barbeque and silog meals.
Pork sisig w/ rice – 150
Batchoy – 60
Tempura w/ special sauce – 70
Grilled pork chop w/ rice – 150
Pork bbq – 20 per stick
Hotdog on a stick – 25
Cheeseburger – 50
Chicken pork adobo w/ rice – 150
Lomi – 80
Lomi overload – 90
Tosilog – 50
Hotsilog – 50
Hamsilog – 50
Longsilog – 50
Rice – 10
*prices are subject to change without prior notice
Cabanas serve the following drinks:
San Miguel Beer products
Emperador Brandy
Antonov Vodka
Sodas and Juices
Milk tea – flavors: Taro, Mango, Cookies and cream
Mango Shakes with fresh mango and graham
Brewed Coffee and;
Different kinds of tea
How to get there
Cabanas Busay is located in 1711 Tops rd, Busay, Cebu City 6000. A quick 30-minute drive from the city proper.
CAR or TAXI CAB: The easiest and more convenient way to go there is through a private car or you can take a cab to drop you off there. You can just search Cabanas Busay on Google Maps or Waze for directions. It's on the left side of the road when you're going up the hills and it's next to Skyline Garden.
JEEPNEY or HABAL- HABAL: For those who don't have their own car, you can take a jeepney from JY headed to Balamban and just let the driver know that you'd like to be dropped off at the Cabanas or beside the Skyline Garden. You can also take a habal-habal ride, I'm sure the kuya drivers know the place.
Read: Mountain View Nature's Park
Information
For more information and photos, please visit their Facebook page – Cabanas Busay and their website https://cabanasbusay.business.site. You may also contact them through their mobile +63927 150 4286 and +63917 174 6694.
All photos used are from their Facebook page.*