One summer afternoon about seven years ago, my college friends and I went to Danao. We had one of those 'barkada outings' that actually did happen. It wasn't like one of those summer plans that just remained plans, you know what I mean? 😀
Yes, I am well aware of all those cancelled-trips that you and your friends plan in your group chats — but never actually happen. It's funny and sad at the same time. Ha! Sorry. Anyway, the fun summer trip we had was in this specific place in Danao and is now better than before – Coco Palms Resort.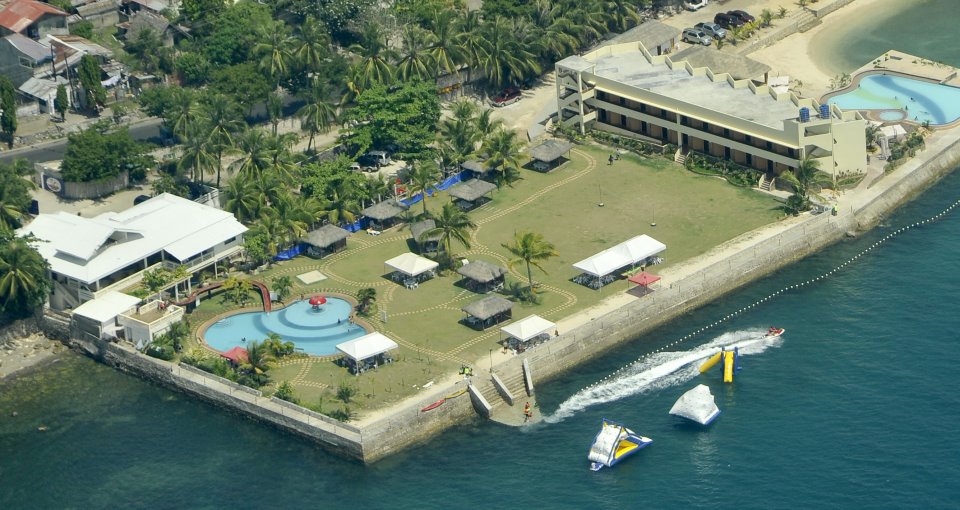 We went on a weekend – it was a busy day and the resort was filled with lots of people. Families and big groups, and we all were enjoying the refreshing sea breeze, their pools and of course their water park. I know this resort is one of the well-known ones. Perhaps the reason being is because of its proximity to the city, as well as its amenities. There have been a lot of great improvements in the resort's aesthetics and facilities since the last time I was there.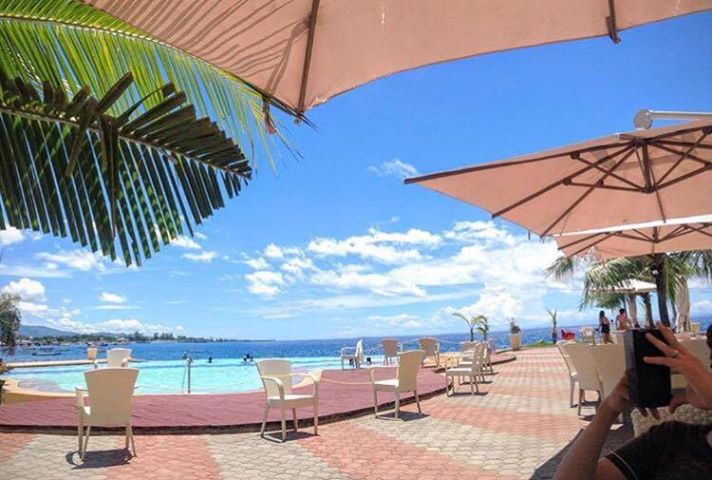 Coco Palms Resort is located in the northern part of Cebu, situated a few minutes outside the city of Danao. The resort doesn't have much when it comes to the beach since it's not the typical white sand we usually have on other parts of the province. However, they make up for it for their infinity pool and a big pool with water slide for the kids to enjoy!
One can definitely feel the tropical vibes and beat the summer heat in this resort. Plus it's not too far away; it's only an hour to an hour and a half drive from the city. You can either come and enjoy the place for the day or stay over night. Food isn't a problem since their restaurant is open to serve for 24 hours.
The 3-star resort has 27 deluxe rooms – which are relatively nice, neat and modern. In Coco Palms Resort, you and your friends can enjoy meals and lots of activities such as canoeing, beach volleyball and water skiing. It gets busy during holidays and weekends, so if you prefer to have some quiet time – come on the weekdays.
RATES
Coco Palms Resort rates vary depending on the days of the week. Please note that Weekdays are on Monday to Thursday and Weekends are from Friday to Sunday.
For their DAY USE with rooms
applicable for walk-in guests and
is from 8AM – 5PM
Standard:
PHP 1,000 (Weekdays) and PHP 1,500 (Weekends)
*Please note the rate applies to 2 guests only
Deluxe:
PHP 1,250 (Weekdays) and PHP 2,000 (Weekends)
*Please note the rate applies to 2 guests only
For the DAY TRIPPERS:
Adult Entrance Fee: PHP 200/ person on Weekdays and PHP 250/ person on Weekends.
Child Entrance Fee: PHP 100/ child age 3 to 11 years old
*Note: The entrance fee includes use of the pool. However, infinity pool is only for checked-in guests. Proper swimming attire is required.
Cottage Rates:
Weekdays – PHP 350
Weekends – PHP 500
Solar Umbrella:
Weekdays – PHP 300
Weekends – PHP 400
Round Table:
Weekdays – PHP 250
Weekends – PHP 350
*Corkage applies for bringing drinks from outside
Read: Ultimate Ferry Guide to Cebu's  Islands
Corkage Fee:
Soft drinks/ per bottle – 6 bottles is PHP 150
Beer / per bottle – 6 bottles PHP 350
Liquor / per bottle – PHP 300
Whole Lechon Baboy – PHP 500
Read: Cebu's Best Tours According To Travelers
Updated Room Rates for Overnight:
Standard:
Weekdays – PHP 2,500
Weekends – PHP 2,850
*For two adults and two kids (11 yrs old and below);
*max of 3 pax and additional PHP 500 per guest
Deluxe:
Weekdays – PHP 3,000
Weekends – PHP 3,500
*For two adults and two kids (11 yrs old and below);
*max of 4 pax and additional PHP 500 per guest
**Note: All rooms are with free breakfast and use of the pool facilities. Standard check-in time is 2 PM and check-out is 12 NN. Also for Holidays that fall on Weekdays, the Weekend rates will apply.
Coco Palms Resort also caters and organizes events – the offer packages for birthday parties, team building, weddings and other functions. Just contact the resort for more details.
FACILITIES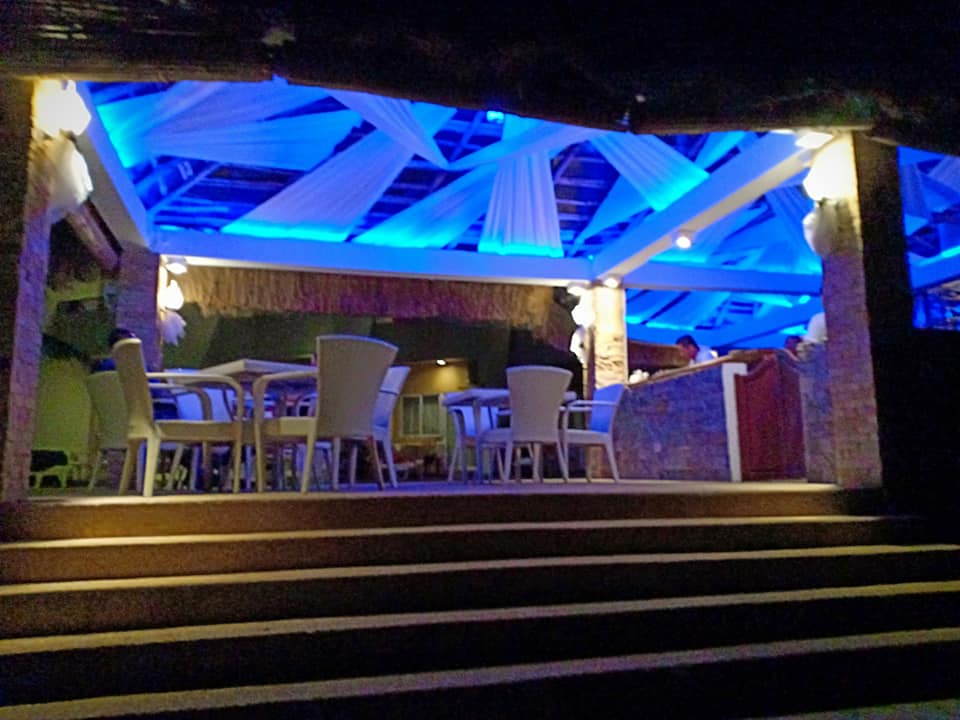 Non-smoking rooms
Facilities for disabled
Safety deposit
Currency exchange
Wi-Fi
24-hr reception
Restaurant
Poolside snack bar
Café & Pub
Mini fridge
Sauna
Gym
Jacuzzi
Water skiing
Volleyball
BBQ Grill
Massage
Canoeing
Sun loungers
Garden area
Room service
Dry cleaning
Business centre
Medical facilities
Laundry
Air-conditioned rooms
Cable TV
Tea and coffee facilities
Playground
Mini bar
HOW TO GET THERE
Coco Palms Resort is located in Km 31, North National Highway, Brgy. Sabang, Danao City, Cebu.
V-HIRE: It's an easier way to get to the resort. Just go to SM terminal and ride on the van that's bound for Danao. One can easily spot the resort since it's right along the road. Just tell the driver before hand that you're getting off there.
SHUTTLE: Guests may call the resort to arrange this and for more information – pick up and drop off to and from the airport.
CAR: When you take your own vehicle or a rental car, just follow directions from Google Maps or Waze. It's going to be an easy and not too long of a drive from the city. There's enough parking space available for the guests.
For more information on the resort, you may visit their Facebook page – https://www.facebook.com/danaococopalmsresort/.
*Photos used are from their Facebook page.