Today let's brush up on our Cebuano history, shall we? Locals and other Filipino natives may already know about this. Let's teach our friends who didn't pay much attention in their history subjects. The famous Colon Street in Cebu is known to be the oldest street in the country. I think it's pretty sweet! I also got to experience the awesomeness of this whole place growing up – it really gives you that antiquated vibe.
Colon Street in Cebu has evolved so much over time. Can you try closing your eyes then imagine how fascinating this street once was? It was once the center of all businesses – high class boutiques and movie theaters. It is now filled with shops and jeepneys that pass through the whole street right through day and night.
READ: Casa Gorordo in Cebu 
Colon Street's origins trace back to the town plan by Miguel Lopez de Legaspi. This busy street was designed as a part of the first Spanish settlement in Cebu, the Villa de San Miguel. Colon was named after Cristóbal Colón (Spanish translation for Christopher Columbus) – the Italian explorer who made the discovery of the "new world". In 1565, they built an obelisk to be a reminder of how and when it all began for the Cebuanos' Colon.
Colon Obelisk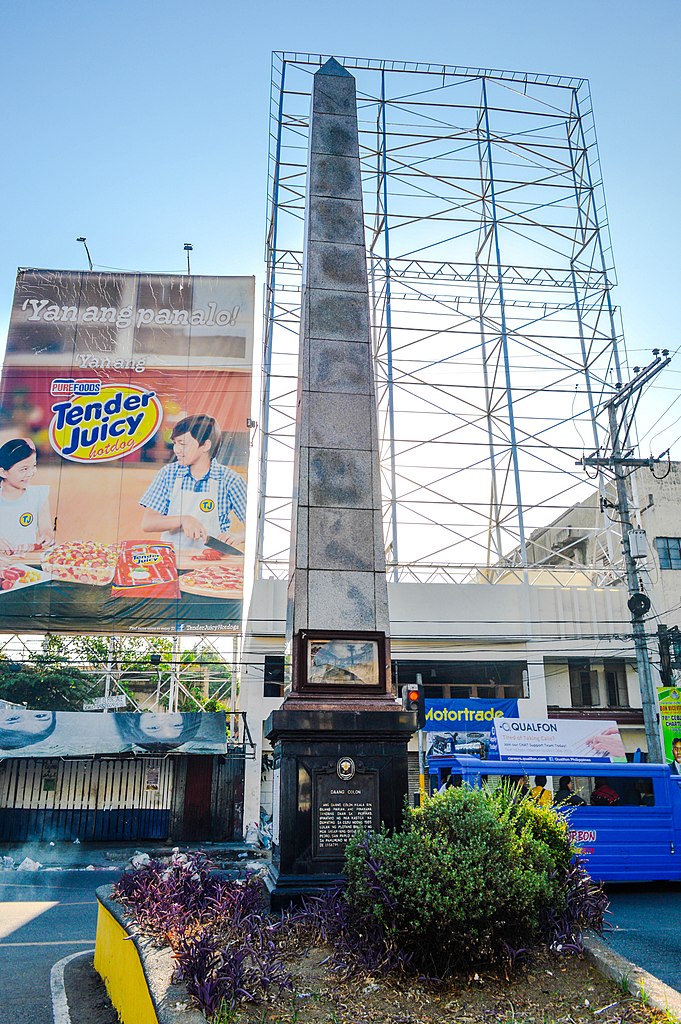 The Colon Obelisk in Colon Street // Photo by Jonathan Blaza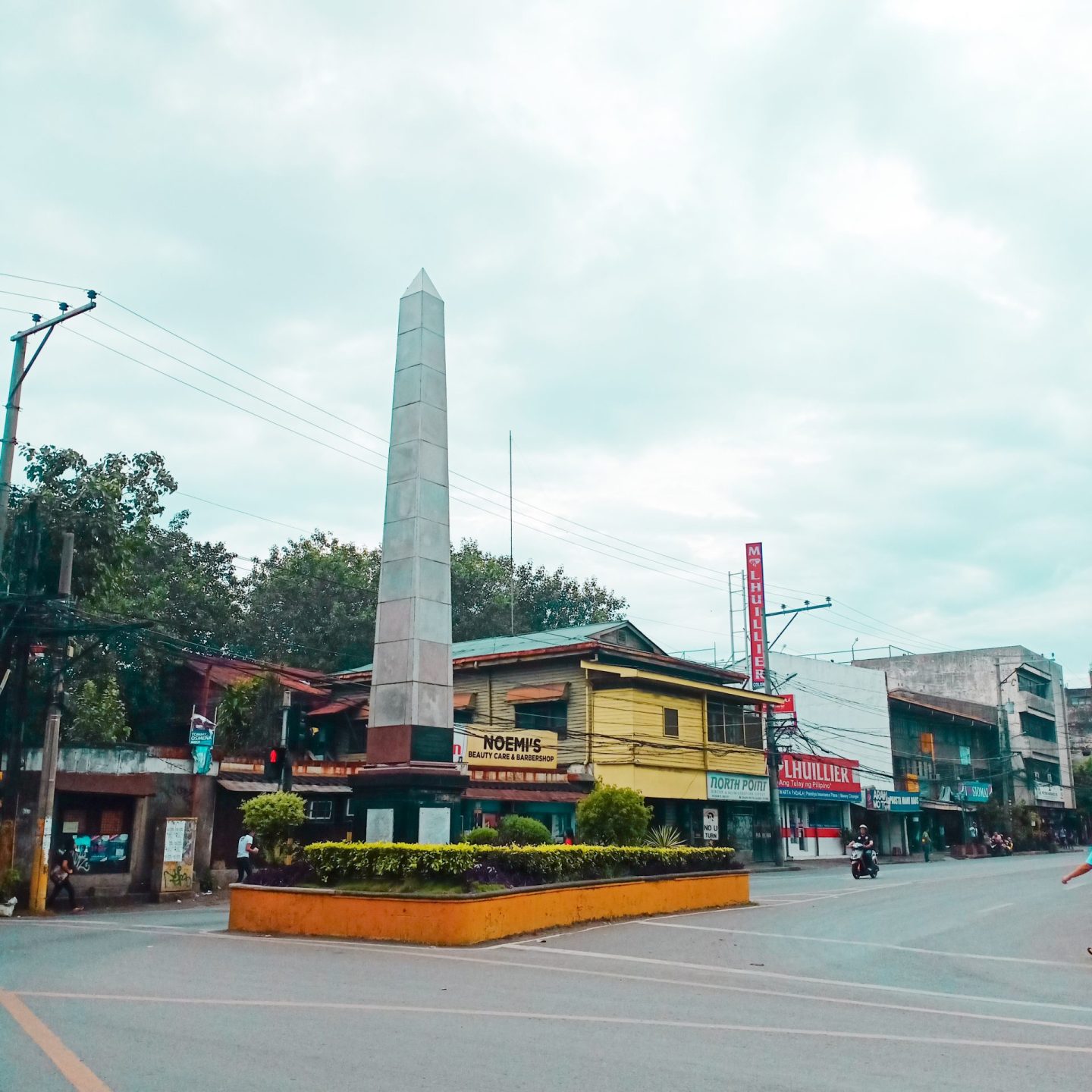 An obelisk situated at the tip of Colon Street – that which signifies its historical origin. A pillar made of granite that stands tall and is a great symbol in our history. The writings on the obelisk will give you a good sense of the historical events that took place in that area.
READ: The Oldest Structures in Cebu City
Now some of you might be wondering what an obelisk is and what it's for. An obelisk is a tall, four-sided, becomes narrower type of monument with a tip that's shaped like a pyramid. Obelisks play a significant role in the religion and were well thought in the architecture of the ancient Egyptians. The Greeks used the word "obeliskos" to describe them and it reached Latin and ultimately English.
Looking for something to do this weekend? Why not go around Colon and visit these historical landmarks and museums. Cebu City has several museums within the old district – many of these were ancient homes turned into museums. You can start this with the Colon Obelisk.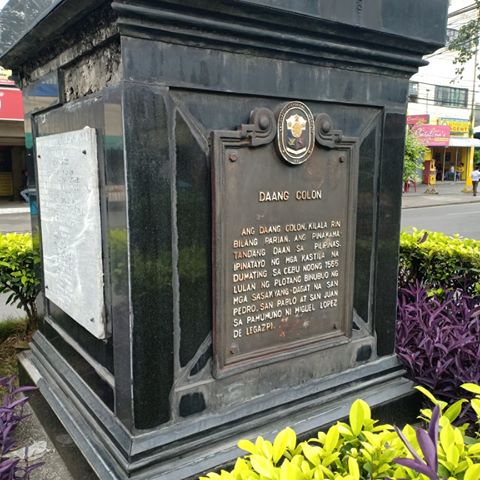 READ: Tres de Abril Marker 
The definition and description of an obelisk leaves us the impression that the Colon Obelisk plays a big role in our Cebuano history. I believe that we should exert more efforts in preserving these historical landmarks and heritage architectures. So our future children and their children would be fortunate enough to still see the actual structures and not just read about them in books or the internet. I hope that they may also get to feel proud of our people's past and how we came to be.
How to get there
JEEPNEY: Colon Street is a short jeepney ride from the center of Cebu City. From Ayala, you may take the 14D and this will pass through the Obelisk marker.
TAXI: You may also take the taxi and tell the driver to take you to the marker. The Colon Obelisk is located at the east end of the street at the point connecting P. Burgos and Mabini Streets.