Would you believe that there's actually a day designated for the celebration of the world's beloved overly baked flat bread topped with sauce, pepperoni, cheese and everything you can think of? Yep, it's National Pizza Day! Feasted over every February 9, this iconic dish gives more reasons for pizza lovers to visit their favorite parlors with friends and family!
Here's a quick list of pizza parlors that give special deals and promos for today's memorable day:
Pizza Hut's World Pizza Day Promo

Pizza Hut's newest Bacon Stuffed Cheesy Crust pizza. Photo Source: Pizza Hut
In lieu of today's celebration, Pizza Hut offers Piso P1zza wherein if you buy a Large Classic or Special ala Carte Pan Pizza, you can get a choice of Hawaiian Supreme or Bacon Cheeseburger Regular Pan Pizza for P1. This is valid for dine-in, take-out, and delivery.
La Bella Napoli Pizza Bistro

Photo source: La Bella Pizza Bistro
After serving you with an extensive selection of authentic taste, mouthwatering pizza, La Belle Napoli offers you with a buy 1 get 2 glasses of Heineken draft beer during happy hour (9pm – 10pm). Check their site at Streetscape, Maria Luisa Road, Banilad, Cebu City.
Abaca Baking Company's Free Treats!

Photo Source: Tavolata
Offering a more fun way of enjoying the restaurant known for their unique dining concepts, Abaca launched its rewards card that offer free treats to Maya, Tavolata, Red Lizzard and Phat Pho. Following their reward card system, you get to enjoy a free pasta pomodoro or hand tossed pizza for every P750 worth of order. You can receive one of the 21 unique promo cards when you dine in at any Abaca Group restaurant.
Yellow Cab's Buy 1 Take 1 Promo

Photo Source: Yellow Cab Pizza Co.
Believing that a day is not enough for pizza lovers, Yellow Cab created a promo that will last the whole week! Pizza lovers can now double their satisfaction by ordering two 10-inch pizzas. If you enjoy challenges, join the first ever Unlipizza Hall of Fame contest by finishing at least 20 slices of pizza and win a limited edition drawstring bag and the bragging rights of becoming one of Yellow Cab's Unlipizza Dominators!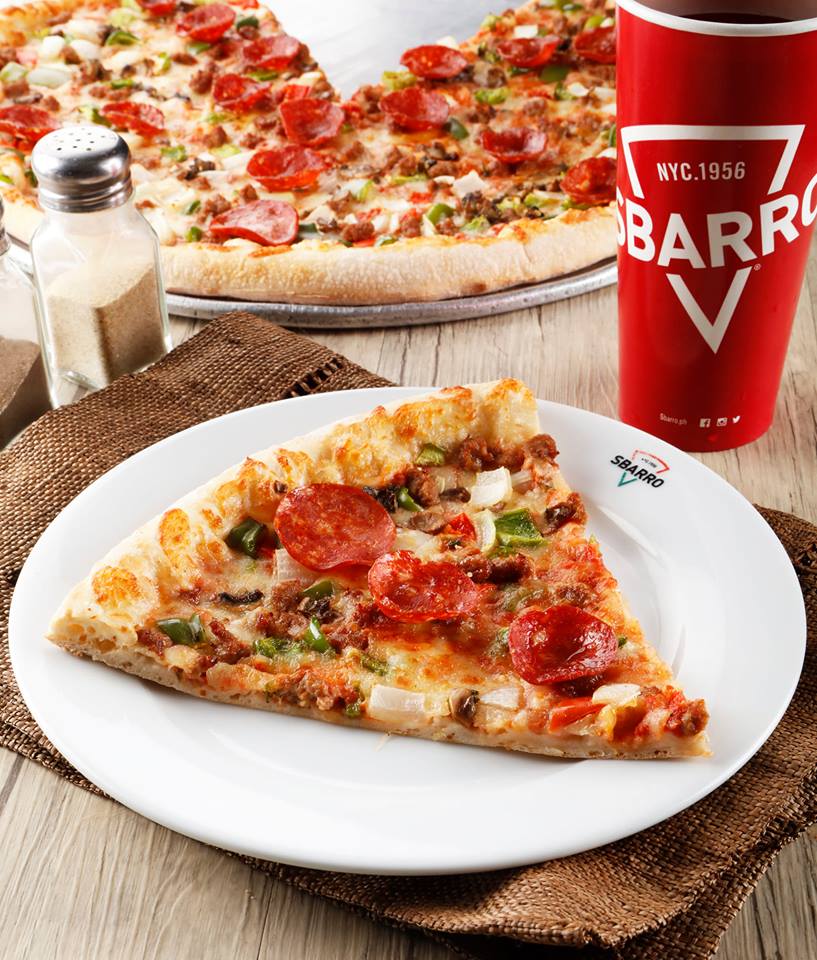 Craving for authentic Italian pizza? Sbarro's here to save the day. Buy one pizza and get another one for only P20! Try their Chicago White Pizza, Baked Zitti, and Grandma's pizza for an ultimate experience.
Greenwich's FREE Hawaiian Overload

Photo Source: Greenwich
Here's a perfect treat for the barkada: win one of the 55,555 slices of Hawaiian Overload and get a chance to meet and greet Yassi Pressman! Every Friday, you can as well get a free 1.5L Coke when you buy the P499 Overload Trio or P499 Pizza and Chicken Trio! Get more deals when you visit the nearest pizza parlor near you.
S&R's special Pepperoni Pizza

Photo Source: S&R Membership
Make shopping more advantageous by buying an 18 inches made to order pizza and getting a 9 inches pepperoni pizza for only P88!
Isn't this a beautiful day? Celebrate your little successes or distress from all the hassles of the weekday and join the National Pizza Day celebration now!