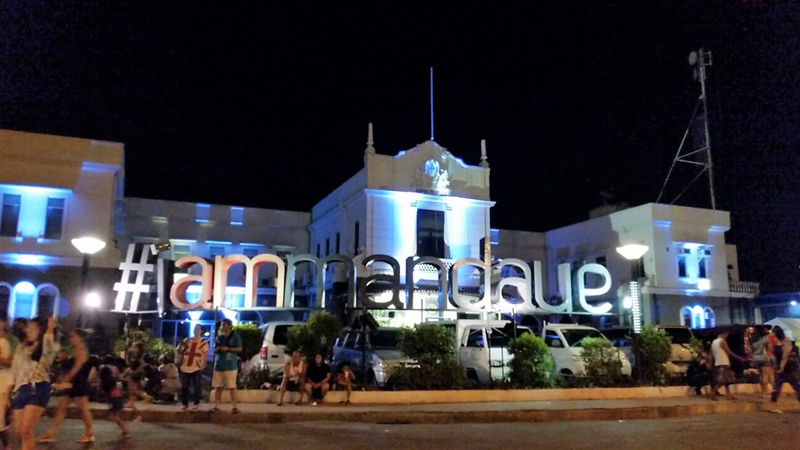 No trip around Cebu is ever complete without having to pass by the vibrant city of Mandaue. It is one of the three highly-urbanized cities of the island province of Cebu, which forms a part of Cebu Metropolitan areas. This lone legislative district is a home to about forty-percent of Cebu's export companies. Hence, earning its moniker "Industrial City of the Southern Philippines" and "Furniture Capital of the Philippines".
But despite the economic assistance provided by the city, Mandaue remains as a place often taken for granted by most travelers who would opt to go directly to Cebu City or stay in the beaches of Lapu-lapu City. There is more to Mandaue than being just a gateway that links people to other places. Here are some fun facts that you might have missed upon passing by this humble giant trading hub.
CONTENT SUMMARY:
Geography
Mandaue City is located in the eastern-coast part of Cebu. It is connected to the island of Mactan with two bridges: the Mactan-Mandaue Bridge and Marcelo Fernan Bridge. On the north, it is bounded by the town of Consolacion and Cebu City to the south and western part. On its east is the Camote Sea and Cebu Strait.
History
Various versions of history would tell the origin of the word Mandaue. Others believed that it was a settlement called Mandani which was misspelled by chronicler Antonio Pigafetta. While the most accepted origin is the thick vine which grows abundantly in the area called mantawi. After a couple of name mutations, it eventually became to what it is presently called: Mandaue.
When Spanish authorities arrived in Cebu, the natives of Mandaue were forced into a town where was believed to have started as a mission village (likes of Consolacion, Liloan, and Poro). Years after, Mandaue became a semi-autonomous functioning town under the jurisdiction of Cebu. It was during the establishment of American Rule that Mandaue became an independent municipality in 1901.
On August 30, 1969, Mandaue became a chartered city and decades later was recognized as a highly-urbanized city. Last year, April 2019, President Rodrigo Duterte finally signed the law that declares Mandaue City as a lone legislative district – making it separated from the sixth district and allowing it to have its own representative.
Demographics
Based on a census conducted in 2015, Mandaue City has an estimated total population of 362,654 living around the barangays of:
Alang-alang
Bakilid
Banilad
Basak
Cabancalan
Cambaro
Canduman
Casili
Casuntingan
Centro (Poblacion)
Cubacub
Guizo
Ibabao-Estancia
Jagobiao
Labogon
Looc (Mandaue)
Maguikay
Mantuyong
Opao
Pakna-an
Pagsabungan
Subangdaku
Tabok
Tawason
Tingub
Tipolo
Umapad
Festivities
As urbanized as it has been, Mandaue proves not only rich in economy but as well as with culture. Every year, it celebrates its fiesta in honor of their patron saint, St. Joseph. This is held every 8th of May with weeklong activities held in all barangays like sports competition, Miss Mandaue, fairs, and many others.
Another grand celebration done in Mandaue is the solemn ritual called "Panagtagbo sa Mandaue"which is celebrated every third week of January on the eve of Translacion – part of the religious Sinulog Festival. Panagtabo sa Mandaue commemorates the union of the Holy Family – Sto. Niño from the Basilica Minore del Sto. Niño, Birhen sa Guadalupe, and Saint Joseph in Mandaue. This happens on a Friday before the fluvial procession by dawn the day after.
Delicacies
The City of Mandaue is also a host to the best bibingka (rice cake) in the province. In fact, it has attempted to win the Guinness Book of World Records for preparing the biggest bibingka.
Aside from bibingka, tagaktak is also a favorite kakanin in Mandaue. Mandauehanons are known to have such fine skills and control which are highly required in preparing this delicacy. It has been derived from the Bisaya term which means "to drop" because making this crispy snack entails continuous drop of this malagkit mixture into a crisscross pattern before deep-frying.
Binangos is another local favorite among Mandauehanons (and can only be found in the city). The dish is made from corned bolinao fish and best paired with rice. Moreover, they boasts of their famous masareal and buriring fish stewed with iba.
Renowned Individuals
Mandaue City is also a home to renowned individuals like artists Caridad Sanchez and Claudia Zobel, world boxing champions Mercito Gesta, Rodel Mayol, and Malcolm Tunacao. The Filipino professional pool player who has competed alongside the great Efren "Bata" Reyes, Warren Kiamco, also hails from Mandaue City.
Must-visit Attractions
There's a reason why a lot of travelers often opt to pass by Mandaue City. There's not much of natural tourist destinations that can be visited in the area. But this does not mean that it doesn't have beautiful places that families and friends can hangout to. Here are some of the favorite destinations among Mandauehanons and Cebuanos alike.
SkyWater Park Cebu
Located atop of JCenter Mall in Mandaue City is the first-ever waterpark facility which was built 1,023 feet above ground level. It is a fun and exciting place to hang-out with its water slides, climbing nets, waterhouse, infinity swimming pool, and swim-up bar.
READ: Swimming Pool Destinations Within The Major Cities In Cebu
Upside Down World
Unleash your creativity with Upside Down World Museum – an alternate universe where everything is literally upside down. It is a perfect spot for those who likes to capture IG-worthy photos or simply look at thing at a rather different perspective.
WaterWorld Cebu
Get ready for a massive splash upon visiting the biggest water park in Central Visayas which is located in Mandaue City. WaterWorld Cebu is a three-hectare complex which recently opened last December 2019. It hosts 10 amazing extreme gigantic slides, giant wave pool, waterhouse, and river rapids.
READ: Fun Water Parks In Cebu You Should Visit Soon
National Shrine of St. Joseph
Though Cebu City is known for its century old churches, Mandaue City is also a home to the only church in the country with life-size depiction of the "Last Supper". Señor de Cena was built in the National Shrine of St. Joseph Parish which was established in 1601. It can be recalled that the church bell tower and the life-sized image were severely damaged by the American bombing, it was meticulously renovated and repaired by 1998. The church was then declared as a national shrine by His Eminence Ricardo Cardinal Vidal, then cardinal of Cebu, on August 6, 2001.
Bantayan sa Hari
Bantayan sa Hari or the "King's watchtower" is an overlooking structure located in Barangay Looc, Mandaue City near Mactan Channel. While it can be easily take for granted given its urban structure background, it served as a majestic structure which stood guard among those crossing between Cebu and the island of Mactan. It helped in alerting inhabitants of the coming of the Moro pirates and securing the safety of the church and its people.
Matias BBQ
Ask any Mandauehanon for the best place to satisfy your craving for barbecue and they will immediately lead you to their local favorite – Matias BBQ. Located in A.S Fortuna Street, Banilad, Mandaue City, Matias BBQ has become a local favorite because of their budget-friendly pork and chicken barbecue, belly, balbacua, gizzard, chorizo, and many other local appetizing dishes.
Mandaue Presidencia
Home to Mandaue's El Presidente or mayor since the Commonwealth Era, the Mandaue City Hall (often referred as Mandaue Presidencia) is such a sight to behold because of its Neo-Grec style building which has served as the seat of the government for the city. It was inaugurated on September 12, 1937 during the incumbency of former Cebu governor Sotero Cabahug. However, during the WWII, it was utilized as a garrison by the Japanese Imperial forces. It was reinaugurated on 1975 and has undergone major renovation to accommodate the new city hall format.
Sergio Osmeña Bridge
Also known as the Mactan-Mandaue Bridge, Sergio Osmeña Bridge is the very first bridge that connects the island province of Cebu to its neighboring island, the island of Mactan. This 1.6km bridge can be accessed via A.C Cortes Avenue in Mandaue City and via Basak-Marigondon in Lapu-lapu City.
See? There's really more to Mandaue than what meets the eye. So the next time you pass by this place, look closer, maybe you'll see more behind the traffic and those highly-urbanized edifice.