There are several reasons to visit the south of Cebu and one of the millions of reasons is the underwater fun. If you haven't realized it yet, Cebu is rich in so many different ways, and fortunately, we are blessed with a whole new world– under the sea.
Diving is among the attractions in this part of Cebu and we can tell you why. In Tabogon, we have turtles floating on clear water. In Oslob, we have the famous gentle giants– whale sharks. If you go to Moalboal, you can swim with the sardines. Are you thinking about 2-3 fish? No, we have plenty.
School of Sardines in Moalboal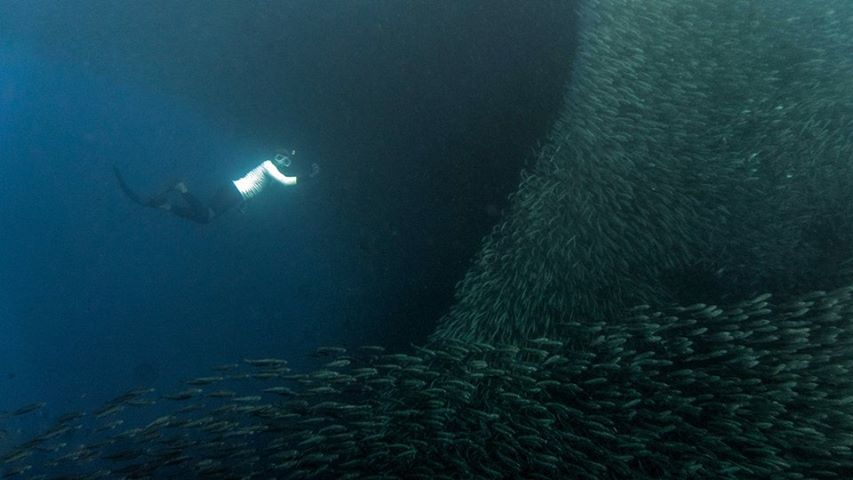 The beauty of our natural resources cannot be summed up in one post. It must be discovered by actually going there yourself.
Adventures come in different forms. This, however, is the kind of adventure that is harmless, yet leaves a mark in you as a person.
There are several diving spots in Moalboal, and a couple of great diving centers as well. If you would like to experience swimming/diving/snorkeling with the school of sardines in Moalboal, check out which centers/tours you can contact.
Savendra Dive Center
Savedra is a well-known diving center in the area and is pro at accommodating tourists at all times. They offer various services from diving, underwater photography, and dive safari tours (in Cebu and around Cebu), among others.
You can get a hold of them by dialing 474 3132 or by sending them an inquiry on Facebook or via email at [email protected] You can also check their website for more information. They are open daily from 7AM to 8PM.
Asian Belgian Dive Resort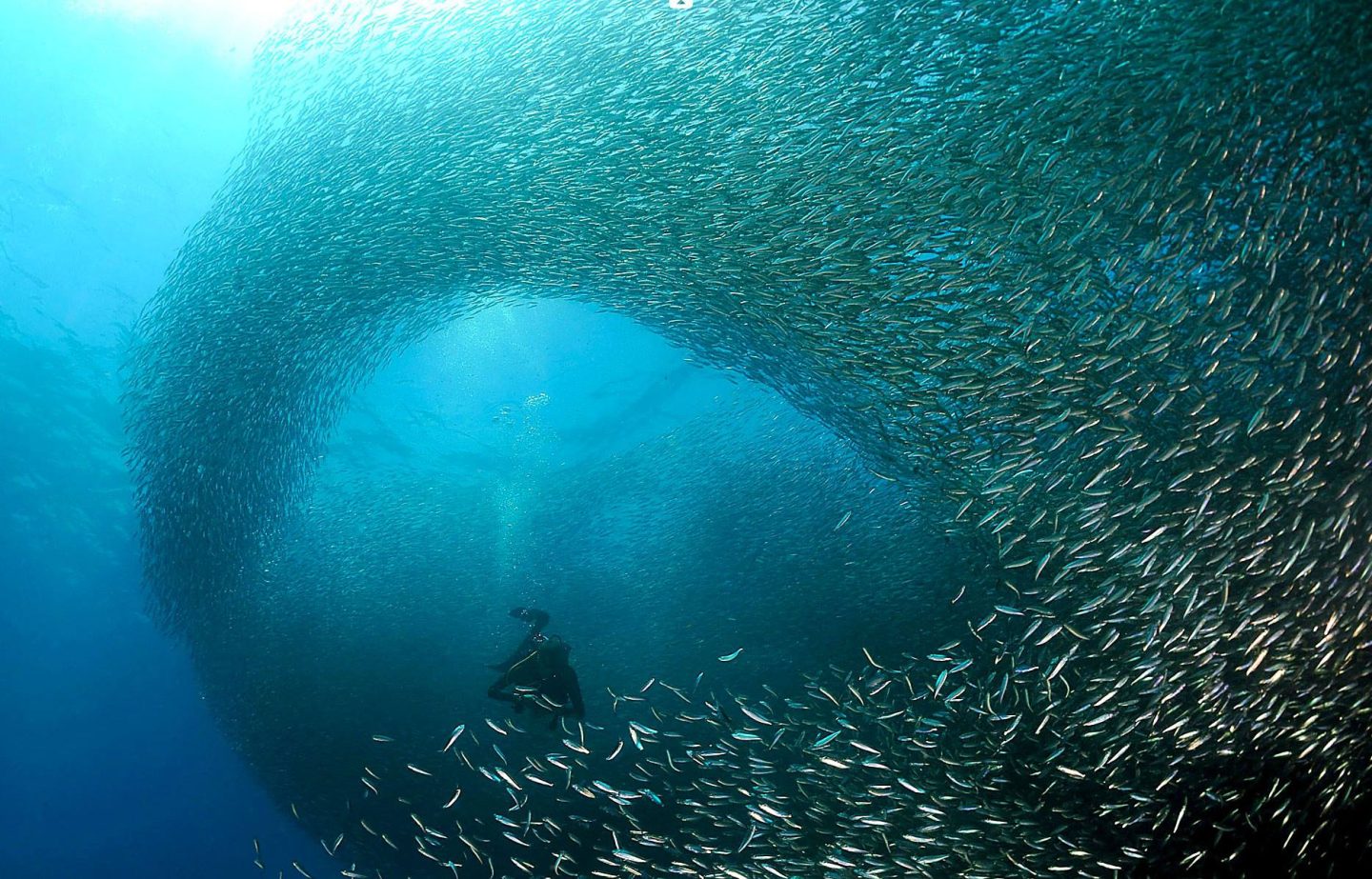 Another trusted diving agency is Asian Belgian Dive in Barangay Saavedra, Moalboal. They offer tours to Kawasan Falls, Oslob (Whale Shark), and of course, the Sardines Run.
They are rated 5-star PADI so you know they are in serious business. You may contact them at 358 5428 or through their Facebook page or website.
Cebu Fun Divers
For your third option, go check out Cebu Fun Divers. They are popular among divers as well. You can visit their website and Facebook for more information about their services. They can also accommodate you if you are looking for resorts around the area.
You may call or text them directly at 0915 916 8096. They are located in Panagsama Beach.
In order to enjoy swimming with the sardines, you need to know how to swim. These agencies will check if you can swim, if not, they will offer other packages to you so that you can enjoy the school of fish under the sea. For non-divers, you may prepare at least 3,500.
If the photos aren't convincing enough, check out this video
Haven't been to Moalboal's school of sardines yet? Here's a video on what it's like to be diving with them….
How to get there
Moalboal is 3 hours away from Cebu City. Take a bus from the South Bus Terminal to Moalboal (via Barili/Badian, make sure that the bus will pass through Moalboal).
The fare is around 150 pesos only. You know the drill, take a habal-habal to your destination but first, secure your accommodation.
READ: 2 Days And 2 Nights Moalboal-Badian Travel Guide w/ Itinerary: Where To Stay And Where To Go