I've lived in downtown Cebu City for 3 decades now and apart from the occasional river-like floods (even when there's no rain in our area but it's pouring on the mountains), I say it has been great especially these days where the traffic woes of our beloved metro has gone to what I'd call, "deadly" levels in most parts.
I daresay this guide is of significance because we'll be touching many of the Philippines' most historical destinations – not to mention Cebu's easiest to reach destinations for most travellers. Think the oldest street, the oldest barangay (smallest government unit in the country), oldest Catholic church, oldest triangular bastion fort, cheap shopping centers, the best museums the province has to offer and of course, tons of food from known fast food chains, small restaurants and possibly the biggest selection of street food the whole province has to offer (but only available at night and for health safety reasons, I just won't recommend it, especially to those who have a weak stomach).
Safety tips
I believe this has to be discussed first as I'd like to invalidate or validate (depending on what you've been told) what you know of Downtown Cebu when it comes to safety. So without further delay, let's get down to the gist of this subject:
Is Colon Street and the rest of Downtown Cebu City SAFE?
My straight answer would be, YES. But that's coming from someone who grew up in the area so let me put myself in your shoes as I'm sure you didn't (else you wouldn't be reading this now, would you?).
Although I have been to many of the stereotype dangerous places in Cebu including drug dens, prostitution dens, illegal gambling dens and the city prisons, I am happy to say there's only been one place I actually got victimized by petty crime – thieves in particular. That place I'm more than certain would come as a surprise to you as it does to many people I've talked to – it's the MALL!
Admit it, that surprised you too didn't it? Allow me to discuss more about this and I'm sure you will come to understand that it's only but logical.
Let's start with profiling many of these thieves – these are people who like you and I, that need money. They are smart BUT they are lazy that's why they resort to "shortcuts". Being smart, why would these people go to downtown where they know most people are but average (at most although of course not all) in terms of financial capacity?
Of course, I'm not saying there are no petty crimes in Downtown Cebu City or any other part of our group of islands for that matter.
The key is just to be aware that you are in a public place with a lot of strangers so behave accordingly. Don't go to these places thinking you are at Buckingham palace, wearing your fanciest dress and jewelry without attracting unwanted attention. Worst, don't go to public places thinking you are the king and act arrogant/unruly to the strangers you meet as you are more likely to get what you give or worst.
What to wear and what to bring
Given we are a tropical island, best wear clothes that are light and breathable but avoid being too revealing for women. Don't be surprised to see some topless men in this parts of the island but I don't advise you do the same unless you are well acquainted with the people around already.
A good pair of sunglasses, a hat, sunscreen, and an umbrella (it rains with no warning here at times) are also things I highly recommend.
If you're into jewelries, best wear ones that are not of precious metals and stones – you are in an island paradise afterall. 😉
A trusty reusable water bottle you must bring at all times as well, as you never know when you'll need rehydrating. You can refill it at many trustworthy stores in the area but, given you don't know which ones these might be, best stick with reputable convenience stores, coffee shops and fast food chains like 7/11s and McDonalds/Jollibee.
Bring "some" cash in Philippine Pesos. I'd reckon PHP 2,000 pesos should be a good figure enough to let you eat while doing some shopping. IF, and only if, you find something more expensive should you bring more cash with you. Of course if you think you'll have no other time to do this, best bring at most PHP 20,000 and put them on different pockets (do not show them all at once). Again, all of these precautions might seem like the place is dangerous, but you just don't want to attract unwanted attention here just like in any other unfamiliar place.
WARNING! Not all establishments here and on island accepts credit cards. Even all the McDonalds stores on the country do not accept credit cards (something my western clients always find unusual).
That's pretty much all you need really. You don't need a mobile phone at all except for taking photos and videos.
In the event of an emergency, you can approach anybody that has access to a mobile or landline phone to get help.
How to get around
In most cases, if you're a tourist, you will probably go through the places here via your tourist bus or car. This place spans only about 3-4 square kilometers so there's not a lot of traveling on wheels.
IF you got the energy and the time however, I would highly recommend going through this area by foot. I think it's the best way to get a sense of how historic these places are and you get to see and interact with locals easier. If you get tired, you can always find a taxi which are readily available round these parts unless your unlucky enough to get here when there's a downpour – taxi drivers along with other cars will avoid the area like the plague as the flooding can get as high as 4 feet in some areas.
Speaking of flooding, when it does happen when you visit here, don't panic. Just go inside a 2 story commercial establishment and wait it out. It normally subsides in about 3 hours UNLESS there's a known storm in which case, you really shouldn't come here!
Itinerary
Only 2 ways I see best to go about this – you either start at Fort San Pedro Going to Casa Gorordo Museum and then Colon Street to Carbon Market
OR
Start at Casa Gorordo Musem going to Fort San Pedro then to Carbon Market and ending at Colon Street.
Either route should include stops in the following museums:
Casa Gorordo Museum
Yap-San Diego Ancestral House
The Jesuit House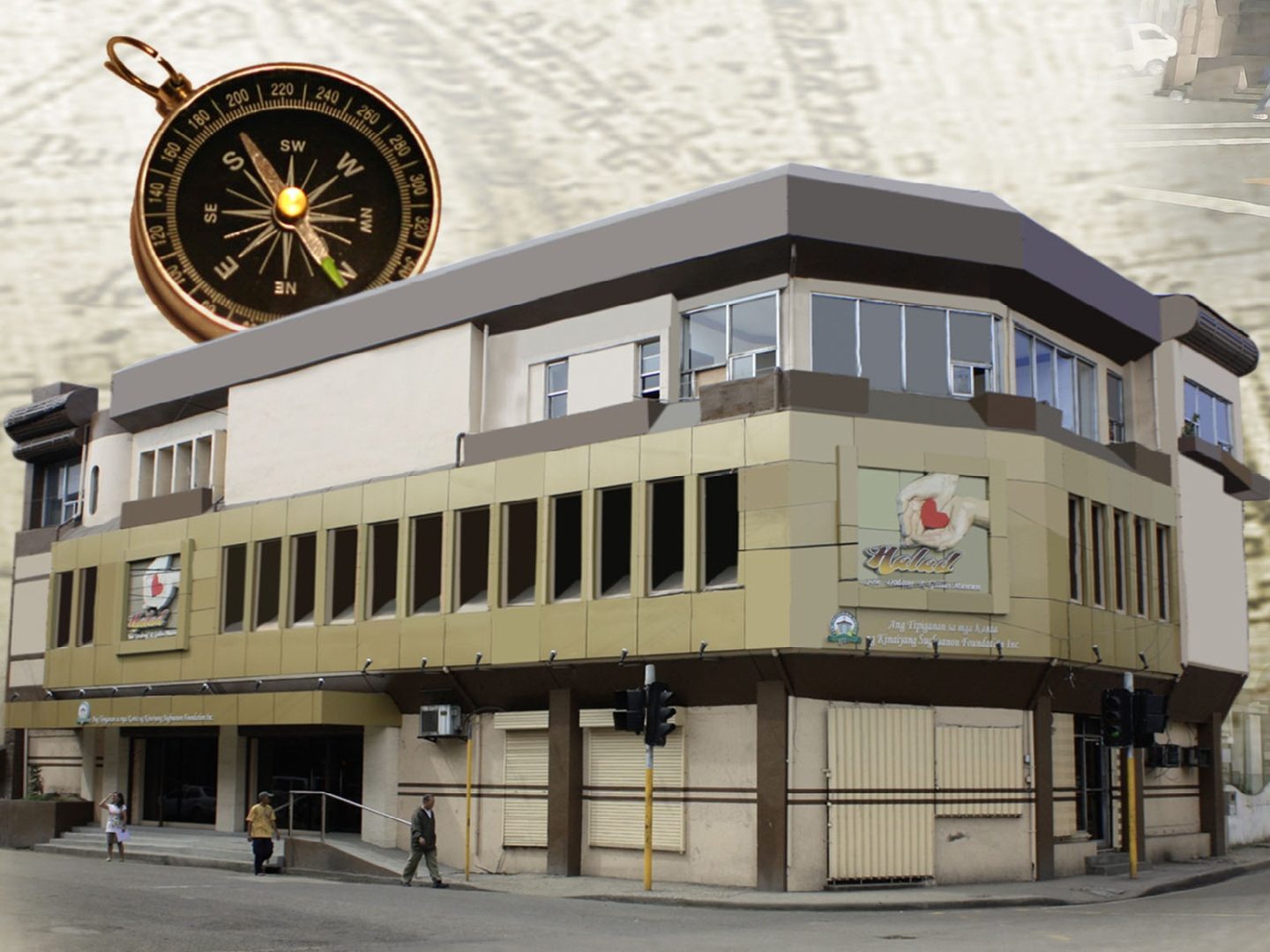 GullasHallad Museum

The Cathedral Museum
And these historic churches:
Basilica del Sto Niño including the Magellan's Cross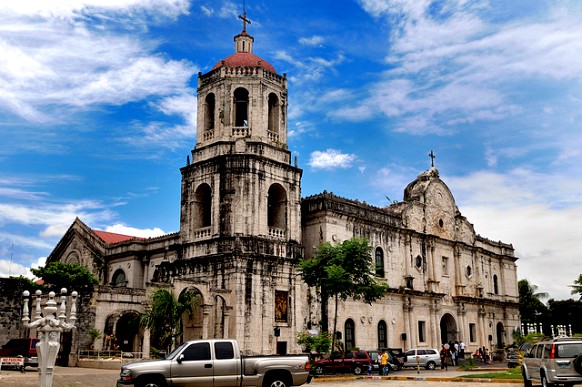 Cebu Metropolitan Cathedral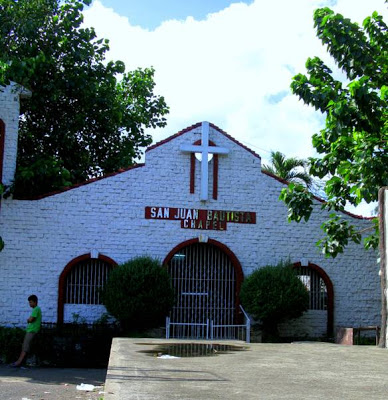 San Juan Bautista Chapel
And of course these historical sites: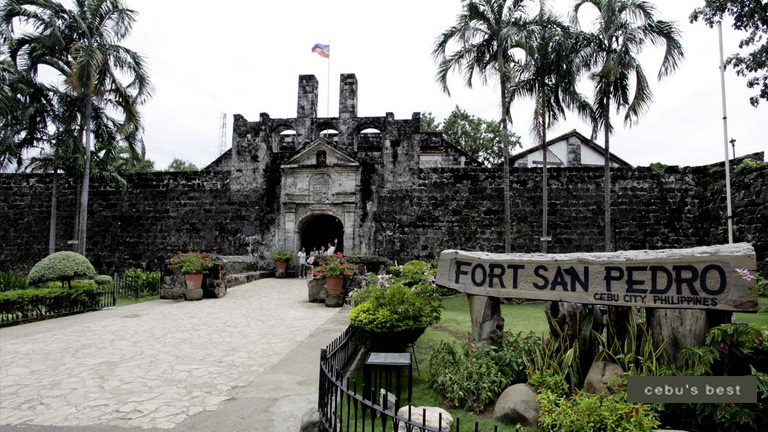 Fort San Pedro
Plaza Independencia
Malacañang sa Sugbu
Plaza Humabon
Pari-An Heritage Park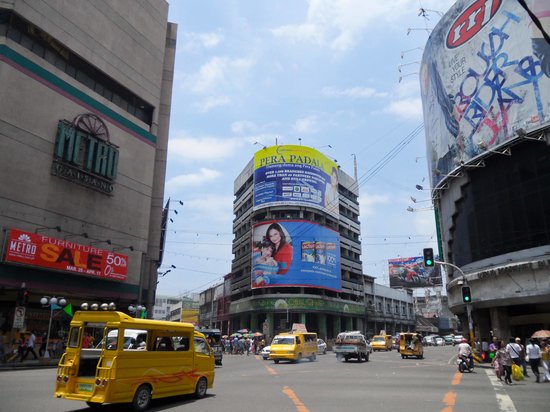 Colon Street
Carbon Market
Here's an example itinerary for those who want to start early (you can't start at 7:00AM if you want to start at the Casa GorordoMusem as it opens 8:00AM at the earliest):
7:00AM
Drop off at Plaza Independencia. Spend time walking around Cebu's most iconic public park by foot. You will be able to take pictures outside of the Malacañang sa Sugbu. I would also recommend checking out part of the South Road Properties (SRP) which is just beside the Malacañang.

8:00AM
Go inside Fort San Pedro. This is the oldest triangular bastion military fort in the Philippines, dating back 1738.
9:00AM
Get to Magellan's Cross by foot – this is the place where Spanish and Portuguese explorers planted the first cross symbolizing the arrival of Christianity in the country.
9:30AM
Explore the Basilica del Sto Niño. This is the oldest Catholic church in the Philippines.
10:00AM
Cebu Metropolitan Cathedral & Museum + Plaza Humabon
11:00AM
Colon Obelisk and Pari-an Heritage Park
12:00PM
Lunch in Colon – from the Obelisk thereshold be a dimsum restaurant and a fast food chain (Jollibee), only about 10 minutes walk.
1:00PM
Jesuit House Museum (back at Pari-an), Yap-San Diego Ancestral House and the Casa Gorordo Museum
2:30PM
If you still have the energy, then you are free to explore the whole street of Colon for it's shopping offerings. There are many cheap electronics and clothes that are being sold by mostly Muslim traders, Cebuanos and Indians as well.

Products are mostly from China while clothes are mostly from Bangkok, Thailand with the biggest cluster of sellers found in what we call "Tabo sa Banay".

Warning: Cheap electronics are just that, cheap so don't expect much from them.

From Pari-an, I would recommend going the whole street of Colon before making a turn around Metro Gaisano (this is what we consider Cebu's Times Square – the busiest street in Cebu) going to Carbon Market.

At the Carbon Market, you can buy native souvenirs made of shell craft or native materials like abaca.

PRO TIP: If you are shopping in a store that's not an established chain like say Starbucks and the likes, the prices are always NEGOTIABLE so make sure you take advantage of this!

Especially at souvenir shops, do not buy from the first shop you see – they normally have prices that are about 2x compared to the shops further inside the market area. Make sure you window shop and ask for bargains POLITELY and take note where the best price for the same object is so you can get back to them once you've decided.
Google Map of this itinerary (RED Line is before lunch – GREEN after lunch):
Pictures of these places: