Enjoy the scenery and de-stress here // Photo source: EVO Nature Camp Facebook Page
Leave the road and take the trails ~
Once in a while, it's always a good idea to ditch the city, close that laptop or computer of yours, and turn off your mobile phones. Hop into a bus or drive off to the countryside and have some outdoor adventure – do some camping and trekking. This is one of life's greatest remedy to the hectic and busy lives you live in the concrete jungle.
Campsites, nature-parks, and outdoor adventure facilities have been Cebuanos' favorite destinations when it comes to relaxation and clean fun. Even just for a couple of hours is already beneficial to one's mind and body, what more if you spend the night out in the open.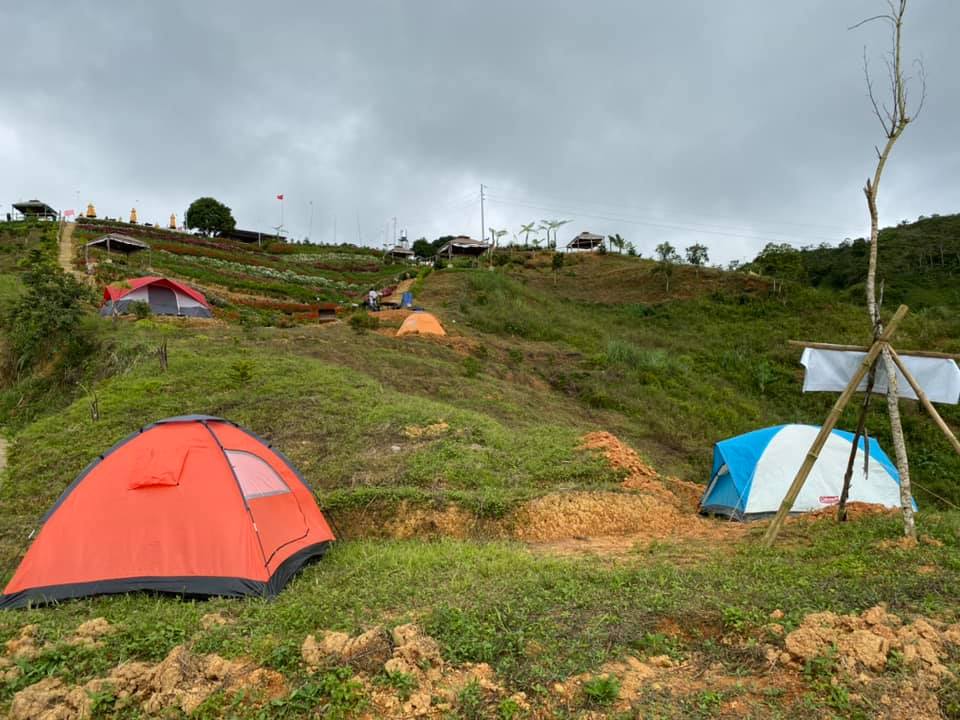 And we're very lucky because we don't need to travel that far away from home just to be one with nature. Cebu's newest outdoor adventure site – the EVO Nature Camp, has opened its doors to the public last January 11. The goal of the camp is to bring people and nature together through a variety of fun outdoor activities everyone can enjoy.
EVO Nature Camp has a wide area of nothing but the good nature brings – a 4.5-hectare camp situated in a quaint countryside in Brgy. Gaas, Balamban. Some outdoor fun and activities are ideal for those who wish to satisfy the need to de-stress and treat their anxiety from their day to day life.
READ: De-stress At The Costa Roca Resort Club In Balamban
According to the owner of the camp, Mr. Edwin Ortiz – they have come up with this kind of recreational venue to promote Gaas and one day, be put on the map as a top destination for nature-enthusiasts. And at the same time help the locals be employed. As stated in a sitdown interview with the media.
Moreover, he states that EVO Nature Camp is a great venue for outdoor sports activities. The place is designed for trekking, rappelling, camping, and glamping. Glamping or glamorous camping – they will be offering big tents with nice beds inside, along with some food and snacks.
Although the market for glamping is the Millenials, yuppies, and families, the target market for the big camping site is elementary and high school students. That sounds absolutely nice because I remember camping inside the school grounds didn't seem as appealing compared to when you're actually out in the open and in the wild.
For now, the area for camping is still being developed and they currently offer camping in the gazebos. You will love exploring and be delighted because you'll be surrounded by around 40,000 flower plants and 2,509 pine trees and giant ferns – which were planted in the property.
Take lots of photos of flowers and plants. Go hike to the creek, down to the mouth of the ILIHAN CAVE, and then further trek up to the top of this rock formation called the Ground Zero.
The Ground Zero is quite fascinating because when you get there, you will see a marker put there by the DENR, which marks it as the center of Cebu. You can see Toledo, Cebu City, and Balamban from the top of Ground Zero.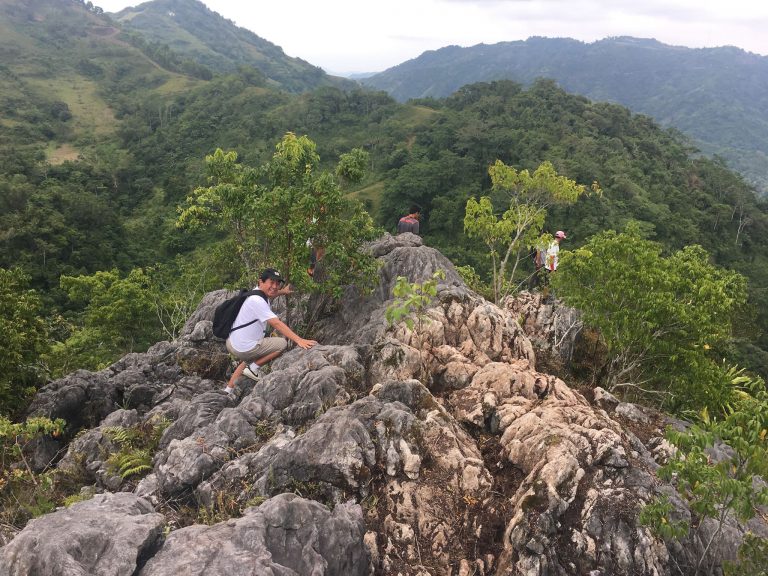 Then for food, guests can dine at the Grill House – they offer BBQ, other grilled specialties, healthy soup, fruit shakes, coffee, and others. There is a corkage fee if guests bring their own food and drinks – for the rates, you may ask them through their page.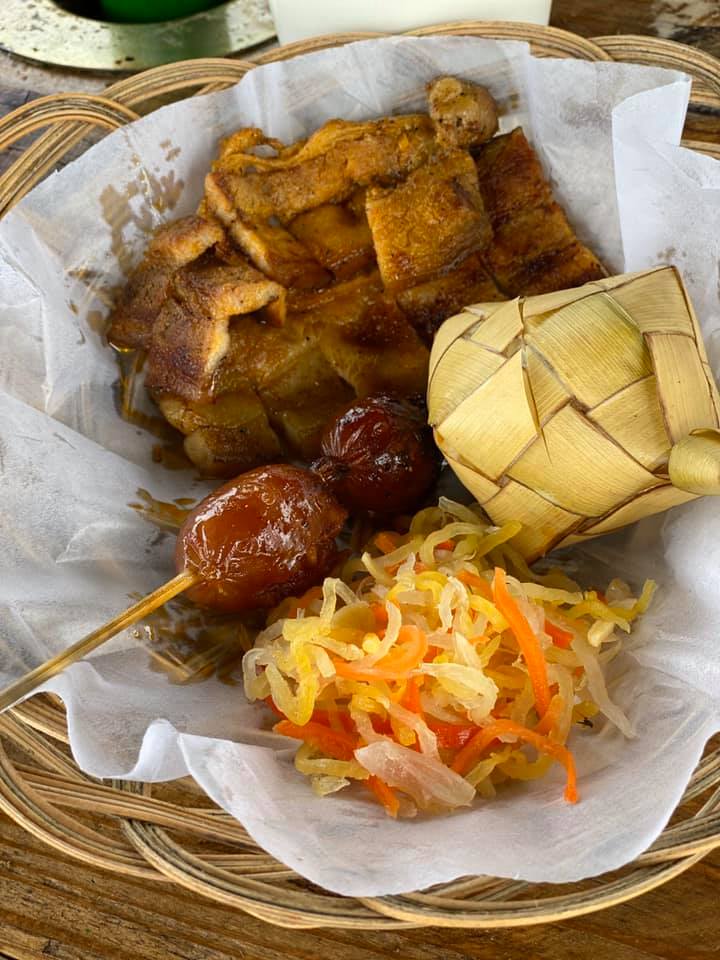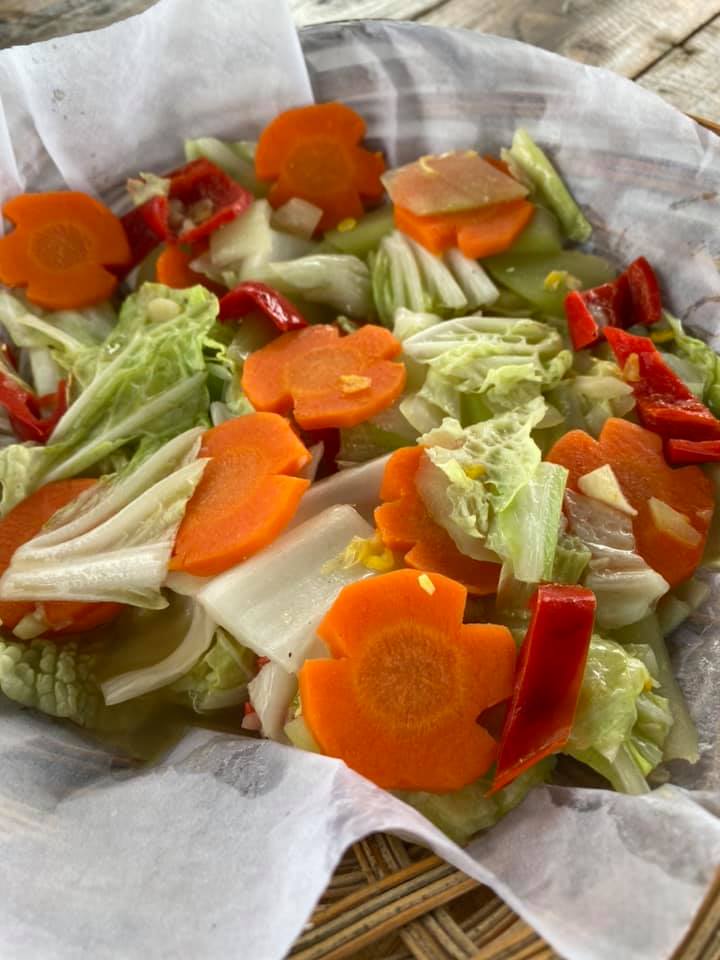 EVO Nature Camp founder, Mr. Ortiz also stated his collaboration with Habagat Outdoor Equipment and the local government of Balamban – with a common goal to introduce another attraction mainly covering Brgy. Gaas' rich natural resources, optimize its tourism potential and promote eco-tourism.
Mr. Edwin Ortiz together with Habagat co-owner architect Randy Su, they've curated a nature trail. And according to Su, the entire Brgy. Gaas' geography is ideal for nature trails. Once it can be further developed and curated, it can attract tourists from all over the world. The trail is said to include caves, waterfalls, rock formations, gardens, farms, among others.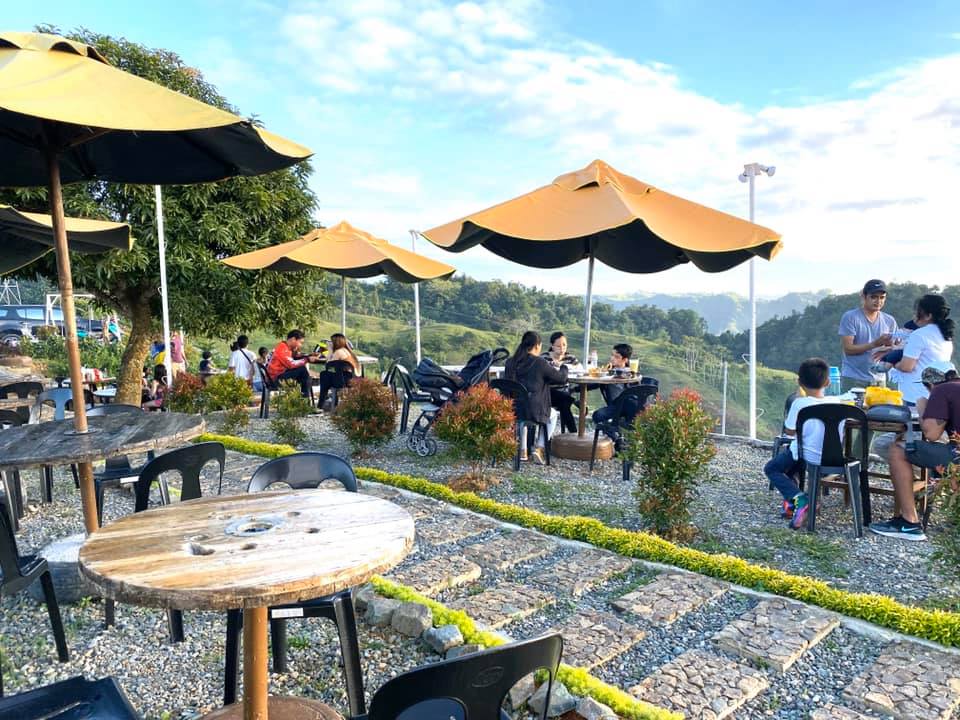 The camp is definitely ideal for de-stressing and a nice way to bond with your loved ones. Soon, they may offer Boy Scout Camps, Children Summer Camps, and others. It can also be a nice venue for prenup photoshoots, garden weddings, and as a wedding reception.
READ: Buwakan Ni Alejandra: Cebu's One Of A Kind Flower Garden
Rates
The entrance fee in EVO Nature Camp is only Php 50 per head and an additional Php 5 – which is an environmental fee for the local government.
How to get there
EVO Nature Camp is located in Brgy. Gaas, Balamban, Cebu. It's approximately 32 KM away from Cebu City and it will only take 45 minutes to 1 hour before you get to the place.
CAR: The most convenient way for you to get to the camp is through a private or rental car. Just search 'EVO Nature Camp' on Google Maps or Waze and follow the instructions on how to get there through the Transcentral Highway. There is enough parking space in the property.

HABAL-HABAL: From JY Square, you can take a habal-habal ride up to the camp. Just tell the kuya driver to turn left after passing through the Police Training Camp in Gaas, Balamban.
Information
For more updates and information, follow their Facebook Page – EVO Nature Camp. You may also call them through their contact number 0910 818 3651.