"To lie sometimes on the grass under trees on a summer's day, listening to the murmur of the water, or watching the clouds float across the sky, is by no means a waste of time."
― John Lubbock
Are you tired of spending overnight vacations at the usual spots like the beach or hotels in the city, and looking to maybe try something new? There's this sweet place you guys can find up in Sudlon and it's peaceful and beautiful. The place is called Sandra's Garden – with a really vast land filled with lots of trees plus the weather is cold there. So, don't forget to bring some clothes that will keep you warm and toasty.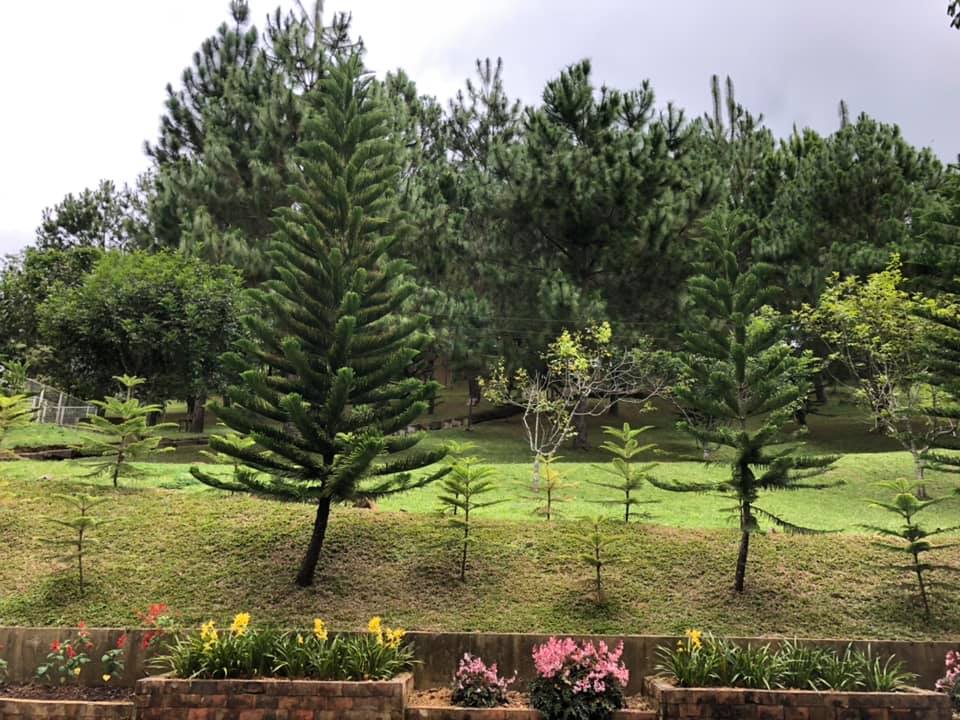 Sandra's Garden in Sudlon is surrounded by a wide area of nothing but pure nature. All you'll see is a lot of green trees and grass – that is just so pleasing to the eyes. The owners have planted some vegetable gardens around the place. As well as a variety of exotic birds you can visit and make friends with, while you're there. This place is a total escape from the busy city life. You guys can spend some quality time here with your family and friends.
Enjoy the tranquility and be away from work and all the (annoying) people in your life. Hah! Those stressors in your life, forget about them for a while. Nature is the best medicine for all that. A lot of doctors agree and recommend that to their patients as well.
Have you ever heard of 'Forest Bathing' – it's when you drench yourself in all things natural whether it be in a river, lake, the beach or even the woods. Take a long walk and surround yourself with all the good things in life that are free for you and me ~ mama nature. Inhale all the love in and breathe all the love out. 🙂
Not only is this practice good for you physically, but it is also good for your mental and spiritual well-being. You can even go barefoot and maximize this earthing or grounding experience. I do that myself once in a while and surely it produces happy hormones in my body and instantly cheers me up. 🙂
More about Sandra's Garden – it's the perfect venue for weddings and birthday parties that you'd want to be a little different. Some may opt nature locations for their reception, over the typical and boring hotel venues.
I mean you should check this place out. It is great for any bohemian or rustic themed events and parties. They offer catering services for parties and also cater to group meals. The place is also open for photoshoots of any kind – prenup, family, babies, and others. Do contact them for more information and your arrangements.
Guests who book the place will have absolute privacy. You will have the entire place all to yourselves and you'll only be sharing it with the people you're traveling with. Also, you have the option to bring food that you guys can cook. They have a kitchen you can prepare and make your meals at or grill some barbecue.
Read: Terracotta Manor in Sudlon
Here are some of the photos in and outside of the cabin.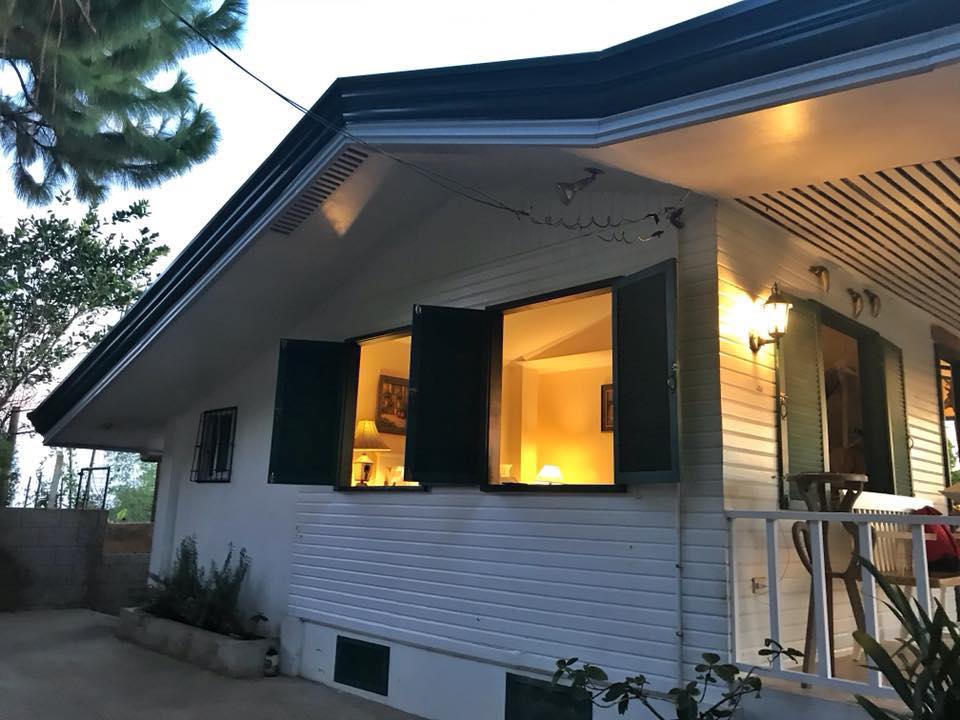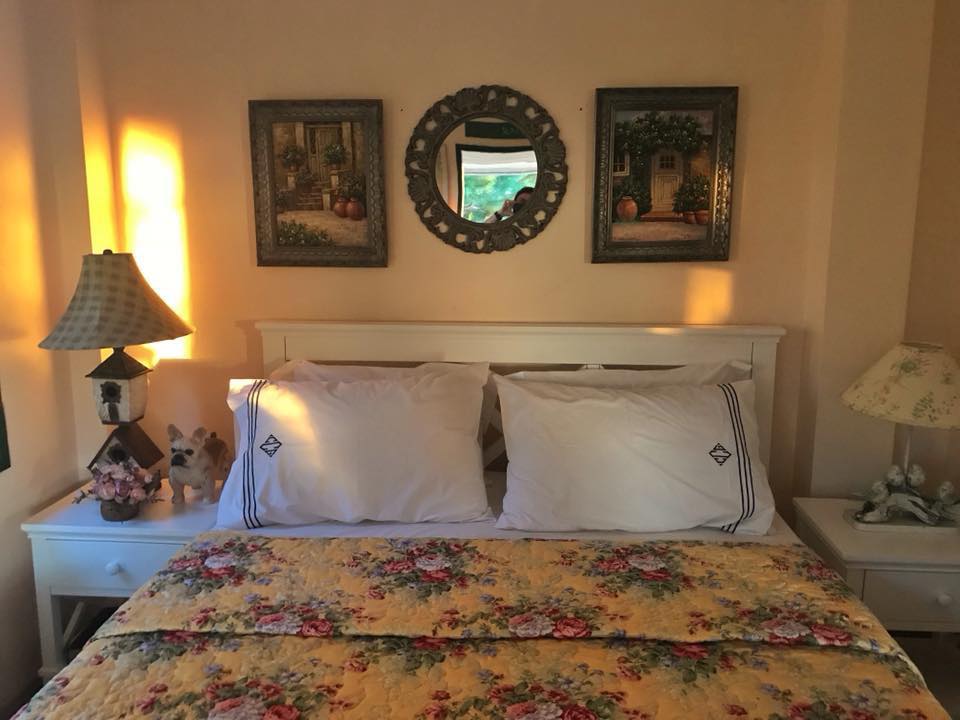 Amenities
Air conditioning
Towels, bedsheets, soap, and toilet paper
Hot water
TV
Washer
Free parking on premises
Dining
Breakfast is provided
Kitchen
Space where guests can cook their own meals
Guest access
Private entrance
Separate street or building entrance
Bed and bath
Hangers
Safety features
Fire extinguisher
First aid kit
Rates
Guests can book the whole place for Php 12,000 per night. You'll have the entire place to yourselves, the cabin and the big wide scenery of greens. There are two bedrooms, 16 beds, and 2 toilets and a bath.
House Rules and Things to Note
No smoking allowed
No pets allowed
Check-in is anytime after 3 PM
Some pet(s) live on the property
Guests will have to climb up some stairs
Note: The owners have the right to screen and approve guests
Read: Jayme-Moncado Colony in Sudlon
How to get there
Sandra's Garden is located in Cantipla Sudlon Rd, Sitio Gabi, Sudlon Dos, Transcentral Highway, Cebu City, 6000.
CAR/ CAB/ VAN RENTAL: The easiest and more convenient way to go there is through a private car, cab or rent a van to drop you off there. You can just search Sandra's Garden on Google Maps or Waze for directions. You may also call their staff for further instructions.
Information
For more information and photos, please visit their Facebook page – Sandra's Garden. You may call them at 0918 902 9170 for inquiries and booking reservations.
Note: All photos used are from their Facebook page.