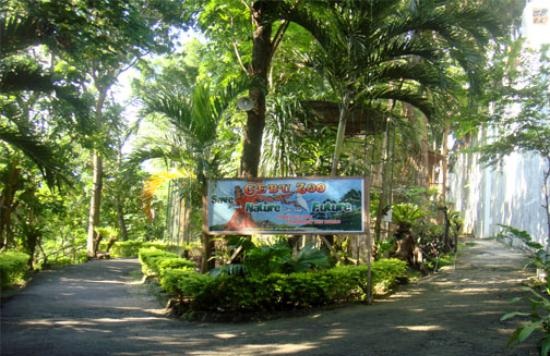 If you've been in Cebu around the 60s through the 80s, you'd most likely be familiar with the barefoot animal lover fondly called Father Tropa. I remember him as an elderly man walking around with his unmistakable grey-white beard hanging down from his face, somewhat drab bohemian clothes. He'd typically accessorize his neck with one of the zoo snakes, which he'd offer for people to hold and touch, convincing the less bold ones that snakes are actually gentle creatures.
Our Beloved Zoo Man
I'd like to call him the fabled 'Zoo Man' with reference to Zuma, the bald, scary snake man depicted in Pinoy comics. Of course, Father Tropa was no scary man. He was in fact beloved by many Cebuanos as well as guests to the then Cebu City Zoo, where he would be remembered for his remarkable love for the animals.
Father Eleuterio Tropa wasn't naturally Cebuano. He was in fact a Negrense, hailing from Negros Oriental. Also, he wasn't always old and bearded. Because his birth date is unknown, he must have been in his early 50s when he was named manager of the Cebu City Zoo on August 8, 1964 during the term of Cebu City Mayor Carlos Jurado Cuizon. The Cebu City Zoo, which initially occupied Fort San Pedor, had just been created via the Resolution No. 1352 of 1962.
Moving the Zoo to Kalunasan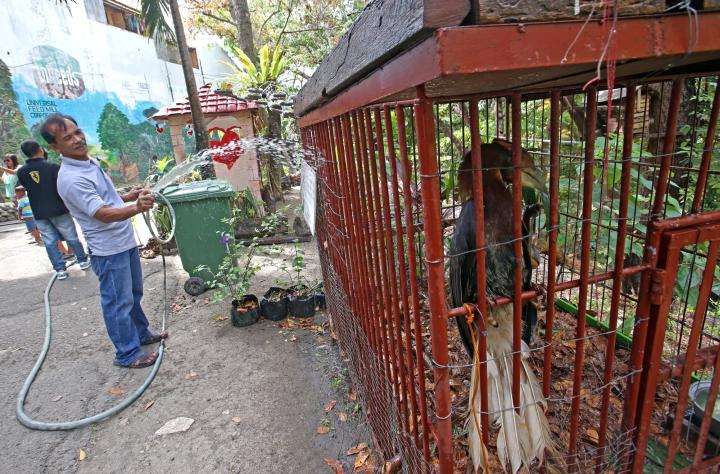 The Cebu City Zoo flourished under Father Tropa's care. The facility was later moved to the hilly slopes of Barangay Kalunasan, in a seven-hectare lot donated to the Cebu Provincial Government. Since my family lived nearby, my 'playground' as a kid were the Chinese temples of Heavenly and Taoist, and of course the Cebu City Zoo.
If memory serves me well, the Cebu City Zoo was a sprawling animal facility. My family would spend at least half a day touring around the zoo. There were animals at the entrance gates, mostly crocodiles, snakes and birds, and then down the bend would be deers, sheeps, and other grazers. Further down a forested path were monkeys, mischievous little thieves, which would grab anything that catches their attention. We would secure all our belongings, especially tumblers and food packs else we'd lose them to the monkeys.
Apart from the animals, the Cebu City Zoo had a play area, which I loved. There were also benches and tables spread across the premises for lounging and picnicking. There were lots of things to do and see inside the Cebu City Zoo, unlike recently when all you see are a handful of animals in their dreary cages crowded inside barely a hectare of zoo space.
The Lamplighter World Peace Mission
Father Tropa was no ordinary man. I mean, not many people would coddle and care for wild animals like he did. Before he became Cebu City Zoo director, he established in 1947 (some say it's 1948) his religious group, Lamplighter World Peace Mission in Long Beach California. The group's Philippine headquarters is in Sanglan, Negros Oriental where Father Tropa was buried.
The Lamplighter was formed to serve mankind "regardless of religion, creed, race or nationality and to uphold natural and simple life . . ." The group believes that the earth [is their] mother and all men are [their] brothers, and that they are the last hope of humanity.  – Excerpts from the Preamble of the Lamplighter
This explains why Father Tropa lived and behaved the way he did. He lived a truly simple life, dedicated to caring for the environment, and everything and everyone living in it. Despite his stature and connections with government officials, he did not politicize his lifestyle and did not compromise his philosophies. He lived and died according to what he believed to be true – that he was a servant of humanity.
The SpaceShip 2000
The Lamplighters believed that the earth would end in 2000. In preparation, they built kubo huts in a tiny village located in Dumalneg, Ilocos Norte. According to the Lamplighters, these lowly huts would transform into rocket ships, which would transport them safely into another planet.
When the year 2000 passed, many of the Lamplighters abandoned the Dumalneg facility and turned from the group. However, some remained steadfast and established another facility in Zamboanguita called the Zoo Paradise of the World, which houses various animal species including reptiles, birds, and monkeys.
The Cebu City Zoo Today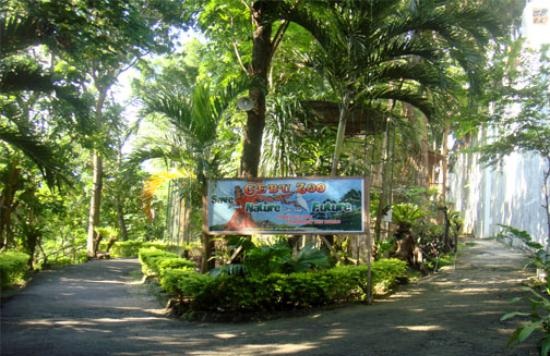 Father Tropa died in 1993. It was a sad day for the zoo, the animals, and all the people who knew him and loved him. The zoo was initially turned over to the old man's relatives. After 2000, nothing much was left at the zoo. Later, Father Giovanni Stephen Romarate was appointed to manage the zoo. He was great with animals, that I know. Just a few years into his term, and the zoo looked vibrant.
He has been zoo manager for many years. But zoo issues and funding problems sparked when former allies Mike Rama and Tomas Osmeña clashed. Rumors of corruption within the zoo spread, which Romarate vehemently denied and countered. Osmeña eventually ordered the closure of the zoo and ended the appointments of the zoo keepers, including Romarate.
I am in no position to say what's true and what's not for I don't know much about politics. And I have never been to the zoo that much, too. All I know is that the zoo and its animals are now in dire need of help. They don't deserve to stand in between two clashing politicians. They don't deserve to be the collateral damage.
About three years ago, I revisited the Cebu City Zoo and brought my then three-year old daughter with me. It wasn't the same as when I was a kid. Bogart, a 13-year old Bengal tiger, was old and limping, looking sad as if trying to find meaning to his last days on earth. There was nothing much to see. The once vast zoo area has been reduced to a bare minimum. The play area was no more. There was, however, a new attraction – the infamous snake massage. My daughter of course was delighted to find some animals since it was her first time in an actual zoo. But none of us were brave enough to try the snake massage.
The Cebu City Zoo is in dire straits. In mid-September 2015, under the term of Mayor Michael Rama, the zoo was renamed "Cebu Wildlife Resources Conservation & Protection Office (CWRCPO). A year after, when Mayor Tomas Osmeña took over, he announced plans to close the facility and donate the animals to the town of Amlan, Negros Oriental. This decision was made in conjunction with the decision to turn over the lot occupied by the zoo to the Cebu Provincial Government under the province-city lot swap (Ordinance 93-1).
The fate of the Cebu City Zoo and its animals has become uncertain. And with each passing day, the animals are suffering; some are dying. The zoo is no longer a safe and happy haven for them, as it were during Father Tropa's term. It's become a real prison. I'm not sure what has become of the animals now. The zoo has since been closed. Although there were plans to open an aviary at Compania Maritima Building across the Cebu City Hall to house the zoo birds, what about the other zoo animals?
Perhaps Father Tropa (and the Lamplighters) was not exactly the last hope of mankind, but I believed he was the hope and ray of light for all the animals in the Cebu City Zoo. I do not discredit his zoo keeper successors, for I bet they all did great with the animals. But Father Tropa, he did not let politics get in the way of his purpose as zoo keeper. If he were still around, I don't think he will be very happy with the way the zoo turned out. No. He'd be furious and become scary, maybe scarier than Zuma.