As usual, Cebu is expected to experience a truly hot and sizzling summer. While the summer is great for all sorts of outdoor activities, travel, and family bonding – never let the heat get you down. When you feel the heat has become too much to be desired, chillax (chill and relax). It pays to know some of the places to cool down right here in Cebu!
Cold Springs
Cambuhawe Spring Swimming Pool, Balamban – One of Balamban's natural tourist attractions, Cambuhawe Spring is what we call "inato" kind of cool-down venue. It has an Olympic size pool with spring water that's cold and clean, and modest design. Overall, it's a cheap chillax place to beat the summer heat, particularly if you're somewhere in the midwest of Cebu island.
Guiwanon Spring, Tabogon – When you're up north, go off the beaten path towards Guiwanon Spring in Tabogon in the northeastern coast of Cebu. Not many people come here because it's far from the main highway north, but the astounding road scenery and the cool, relaxing waters of Guiwanon are just worth the long, rough ride.
Durano EcoFarm, Carmen – Despite having five springwater pools and several cottages spread in several hectares of natural landscape, Durano EcoFarm still easily gets overcrowded on the weekends and holidays. That's goes to show how cool this resort is for a summer escapade.
Mantawihan Spring, Tuburan – Often overshadowed by the more popular Molobolo Spring, Mantawihan Spring boasts of an unadulterated environment and lush greenery. The cool, clear waters from the spring flows into the brackish river Adela. You can swim and cool down in both bodies of water – the spring pools and the Adela River.
Molobolo Spring, Tuburan – Of course, if you say cold spring, the Molobolo Spring in Tuburan is not to be missed. Its icy waters are temporarily collected in an established pool, which flows into two other pools and eventually into the nearby sea. While Mantawihan is a tributary to Adela River, Molobolo flows directly to the sea.
Obong Spring, Dalaguete – If Tuburan has its Molobolo, then Dalaguete has its Obong. A refreshing venue for locals and other tourists, Obon Spring remains a wonderful stop over for travelers and those who want repose from the scorching heat.
Mountain Resorts
Canso X Mountain Adventure Park, Balamban – Built primarily for adventure-seekers, Canso X is apt for sweating it out without having to fuss about the island's humidity and heat. At Canso X, you'll enjoy the cooling breeze and the endless green landscape as you hike, bike and camp in this cool paradise.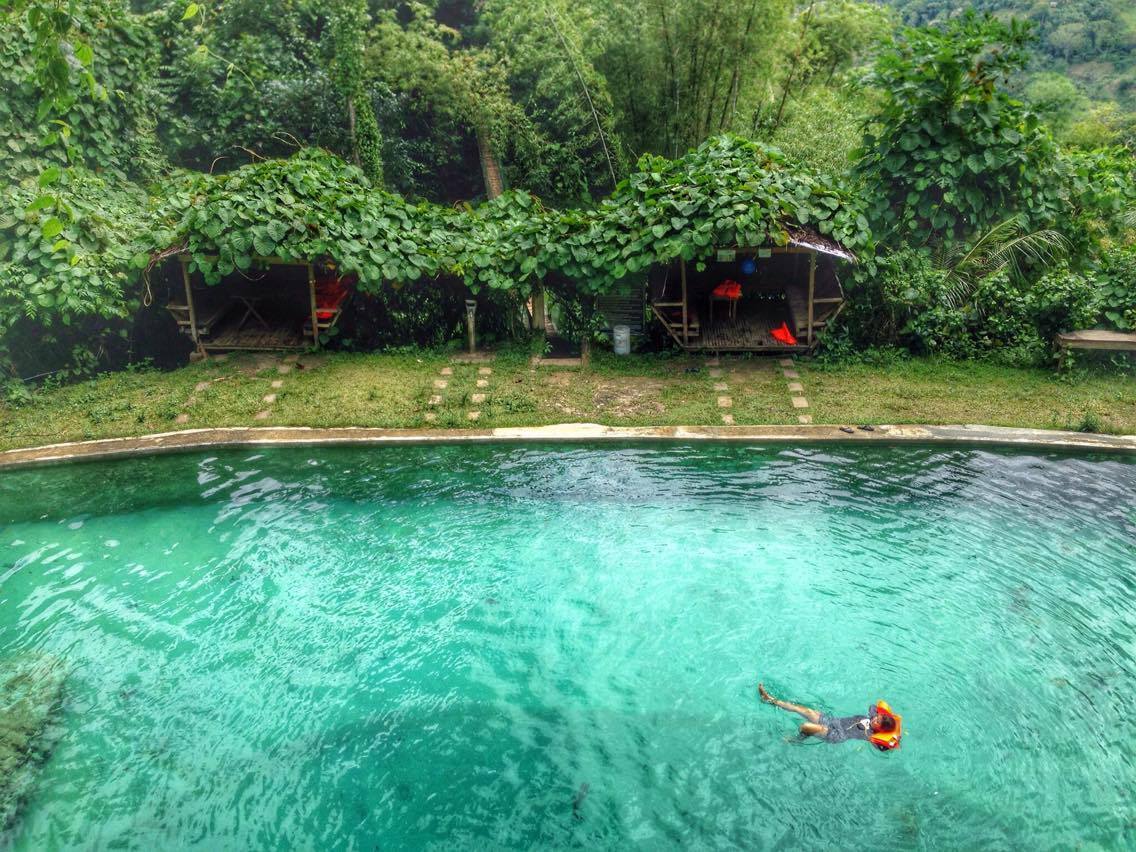 Coal Mountain Resort, Argao – What so cool about coal? At Coal Mountain Resort, it's the beginning of an eco-friendly upland facility hidden from many, but open to those curios and daring enough. It offers tour down an underground tunnel used for coal mining, three pools, mountain scenery, hanging bridge and utmost tranquility.
Danasan Eco Adventure Park, Danao – This is a well established venue for cool and exhilarating fun. Danasan Eco Adventure Park provides different types of overnight accommodation for groups of two or more, along with various activities including wake boarding, high cable climbing, caving, canyoneering, etc.
Genesis Valley Resort, Consolacion – This resort may be popular among Way of the Cross pilgrims, but it's also popular among travelers and adventure-seekers. Genesis Valley has loads of open spaces, playground, swimming pools with jacuzi and slides, camping area, and venue for large gatherings.
Hidden Paradise Mountain Resort, San Fernando – Now, this is a truly hidden paradise. Located off the mountains of San Fernando, don't expect your mobile phone to work here, but in its absence, bask in the relaxing view of the highlands, the refreshing swimming pools, and the songs of the birds. You don't need AC for your overnight stay. The resort's fan rooms are just as cool and comfy.
Hidden Valley Mountain Resort, Pinamungahan – Operated by Lamac Multipurpose Cooperative, this resort is simply breathtaking. Not only is the backdrop composed of majestic limestone cliffs and coconut farms, there is also a mystical waterfalls nearby, which guests can visit. Then too, it is the only mountain resort in Cebu that features a wave pool!
Kabukalan Spring (Kawasan Station 3), Badian – If the lower falls of Kawasan are not cool enough for you, climb up to Station 3 to where all those icy waters come from. Kabukalan Spring may not have the regal falls in other Stations, but it does make up for having such cold, clear waters, and that priceless natural ambience.
Mountain View Nature's Park, Busay – Why go very far when there's a mountain resort right within Cebu City? At Mountain View, you can have all sorts of adventure such as trekking, camping, and swimming. It has landscaped gardens spiraling up the mountain landscape, as well as various overnight accommodations. The P50 entrance fee is worth it because you'll enjoy the cool mountain breeze and breathtaking view of the city below.
Singli Mountain Resort, San Fernando – Singli started out as a Cebuano couple's community project. The resort features various day and night accommodations, along with exciting amenities such as kiddie pool, lap pool and island pool. What more is that it can be rented out for your exclusive use!
West 35 Eco Mountain Park, Balamban – A stop at West 35 is the perfect way to cap a scenic drive via Cebu Transcentral Highway. Here, you can have group activities such as camping, zipline, obstacle course, trekking, among others. If you visit during a rainy day, don't worry. You'd experience the mesmerizing foggy, breezy landscape of Cebu uplands.
Malls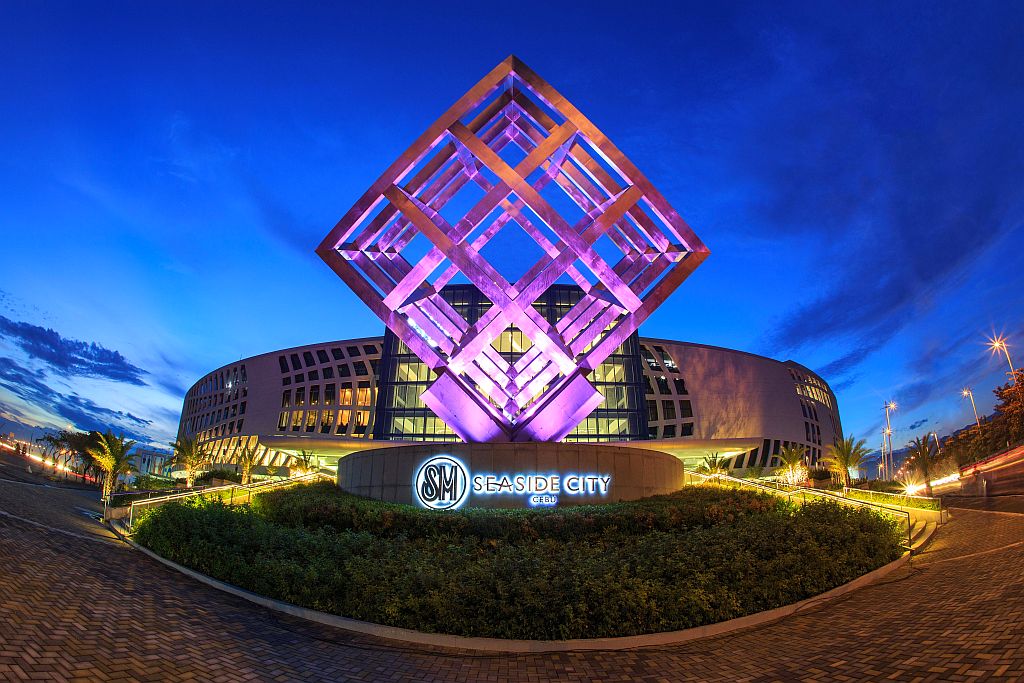 Of course, the quickest and cheapest way to cool down is to visit the malls. As a developing city, Cebu has some of the grandest malls in the region. SM has three malls in the island, but the biggest of them all is at SRP – SM Seaside City. It is here where you can find Cebu's one and only ice skating rink. How much cooler (or colder) do you want to be when you're standing on ice!?
In uptown, the best mall to visit is Ayala Center Cebu. It is a sprawling business and shopping center surrounded with skyscrapers. The mall itself is a great chillaxing place – you can simply stroll around the mall, do window shopping, or lounge at the Terraces.
Cebu's Robinsons Galleria is one of the newest malls in town. The good thing about Galleria is that it's not as crowded as SM Malls or Ayala. It's impressively good for urban relaxation, that is, for a city mall. Above all, its Movieworld cinemas are equipped with super modern facilities, making it a fantastic venue for enjoying a good movie and, of course, the cool AC!
That's it guys – our take on the best places to cool down in Cebu. You can always beat the summer heat by dipping in a cold spring, basking in the cool mountain breeze, or savoring the costless air conditioning inside shopping malls. There's plenty of options in this list. Just take your pick!