Unlimited chicken again? Yes! While restaurants that offer unlimited chicken in Cebu are almost in every corner of the city, more and more foodies are still experimenting with creating new flavors that compliment chicken so well. And people (like me) ready their loose shirts and prepare into battle with the latest unlimited chicken wings flavors!
Chicken Backyard is the newest go-to chicken junction in town. They just opened last June 12, 2018, and settled in this small yet very nicely decorated place. I missed taking a lot of pictures because my hands (and mouth) were full! Food is a priority!
There are not a lot of things on the menu but everything that they have are just the right items for our chicken cravings. We ordered and waited around 15 minutes for our orders to arrive.
Unlike many restaurants, Chicken Backyard cooks their food immediately after you order them so that the food arrives smoking hot on the table. The place is really small, the tables are limited and tiny (and round), too so there's a little space for your food orders. But that's not really a problem since we went there for the chicken. The interior design is really nice which is a huge plus!
Their flavors are beyond basic indeed. They let go of the basic chicken wing flavors and focused on rich, Asian flavors.
Thai Red Curry tasted like ginger and a mix of different spices. The flavor isn't too strong so it worked for me. Classic Teriyaki is a Japanese-inspired flavor which is sweet and savory. If you like spicy, they have Spicy Hoisin (Chinese) which has a garnish of peanuts to add texture to the dish and Korean Spicy, well, another sweet and spicy flavor. My favorite is their Mango Chutney, an Indian-inspired flavor which has the perfect combination of flavors which kind of tasted cheesy to me.

Their complete chicken flavors:

– Creamy Garlic Herb 
– Classic Teriyaki 
– Mango Chutney 
– Original Wings 
– Korean Spicy 
– Char Siu BBQ
– Lava Wings
You shouldn't come here if you are on a diet because rice is life! I only had one cup of rice (because of peer pressure), now I regret it! Add unlimited rice to your order to enjoy their rich flavored dishes more.
When the food arrived, I immediately put my phone down after taking a few photos. I skipped lunch for this! The sauces on their wings are very thick and flavorful. You can't resist another cup of rice!
More photos from the owner:
The owners and the staff were very nice and accommodating. They kept on asking us if we were okay and if we needed anything else (so we shamelessly asked for more chicken wing refills!). Everyone's approachable and they're very open to comments and suggestions.
They also serve fries of different flavors: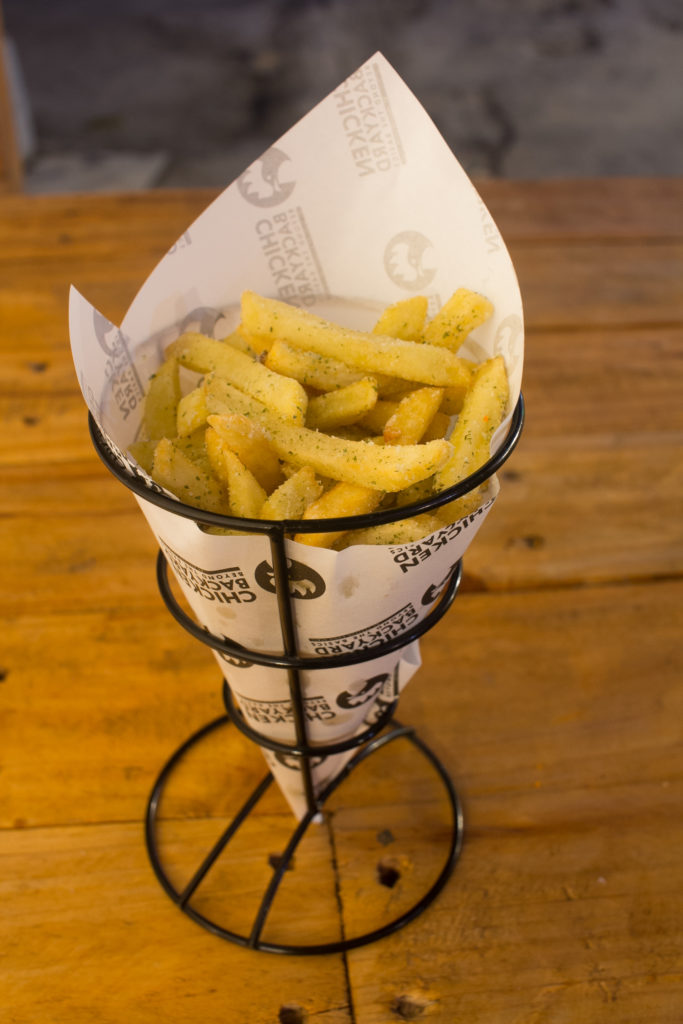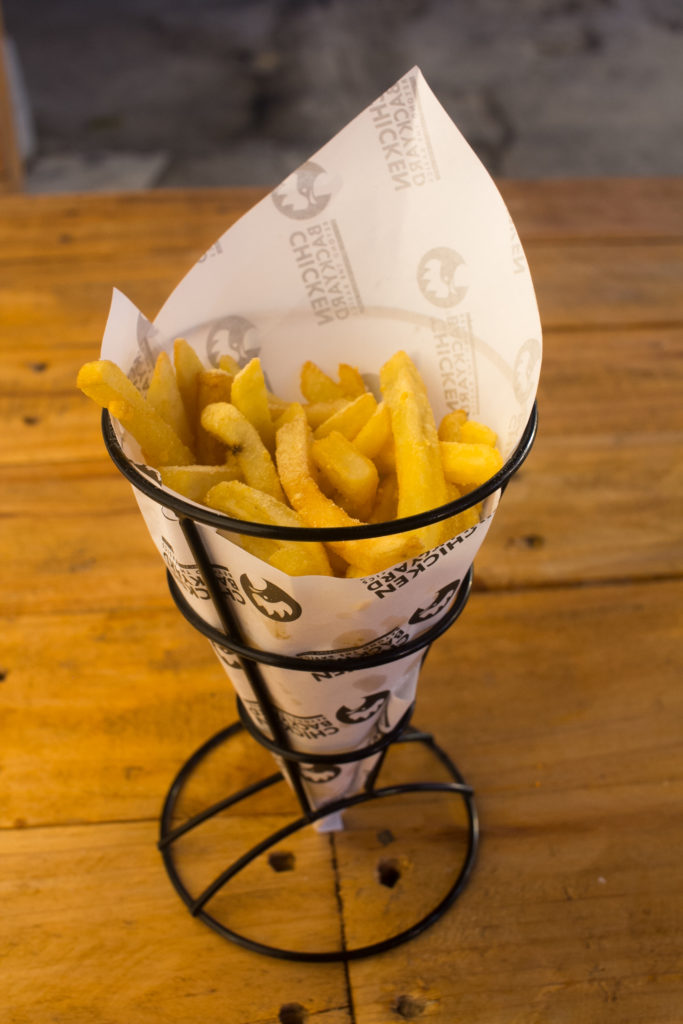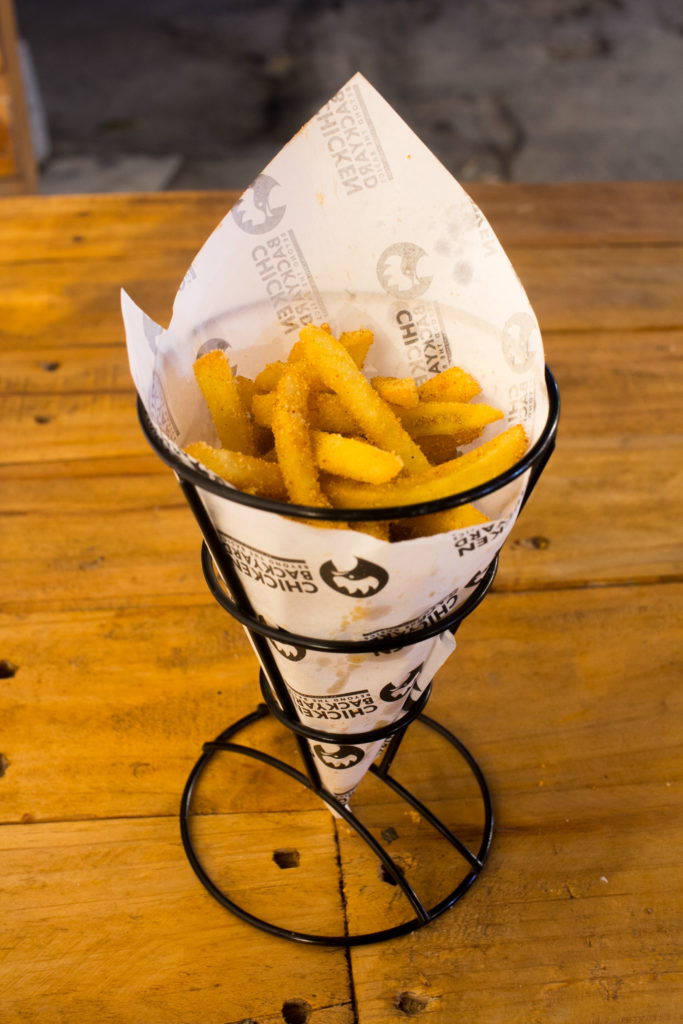 Rating: 4/5
Their food is really good but I was hoping for more flavors on the saltier side to add to the variety. The price of 189 is only good for unlimited chicken and rice is to be bought separately so that's a total of 219 for unli chicken plus unli rice. Still not bad, though. Overall, Chicken Backyard is great!
Location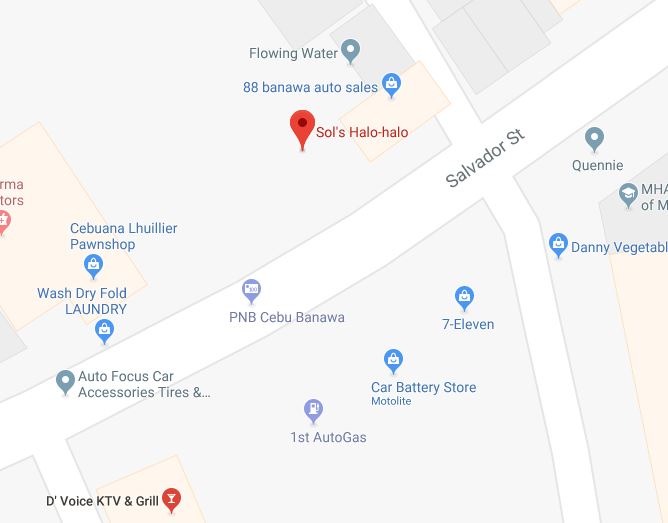 Chicken Backyard is located in Banawa, right across 1st Autogas and D' Voice KTV & Grill. For more details, you may contact them at 0917 775 0778. They are open from 12NN to 10 PM.
Info and photos updated as of November 13, 2019 by Admin.