Chocolate is a classic ingredient that we can enjoy anytime. This Christmas season, allow yourselves to indulge in such rich chocolatey rush as we unravel sources of this sweet creation!
Dream Cake
A dream cake is basically just a regular chocolate cake baked in a tin can, coated in chocolate pudding, chocolate ganache, melted chocolate (that hardens over time) and sprinkles of your choice. That's 5 layers.
This combination is the perfect mix to get that flawless scoop that shows the dry cake at the bottom, droopy ganache at the center, and the hardened chocolate that needs to be cracked before scooping!
This type of cake presentation became viral on the internet for one obvious reason: chocolate.
If you want one for yourself or to give as a present this coming Christmas (or no occasion at all, really), follow our list of sellers in Cebu where you can get the sweetest gift you could ever give!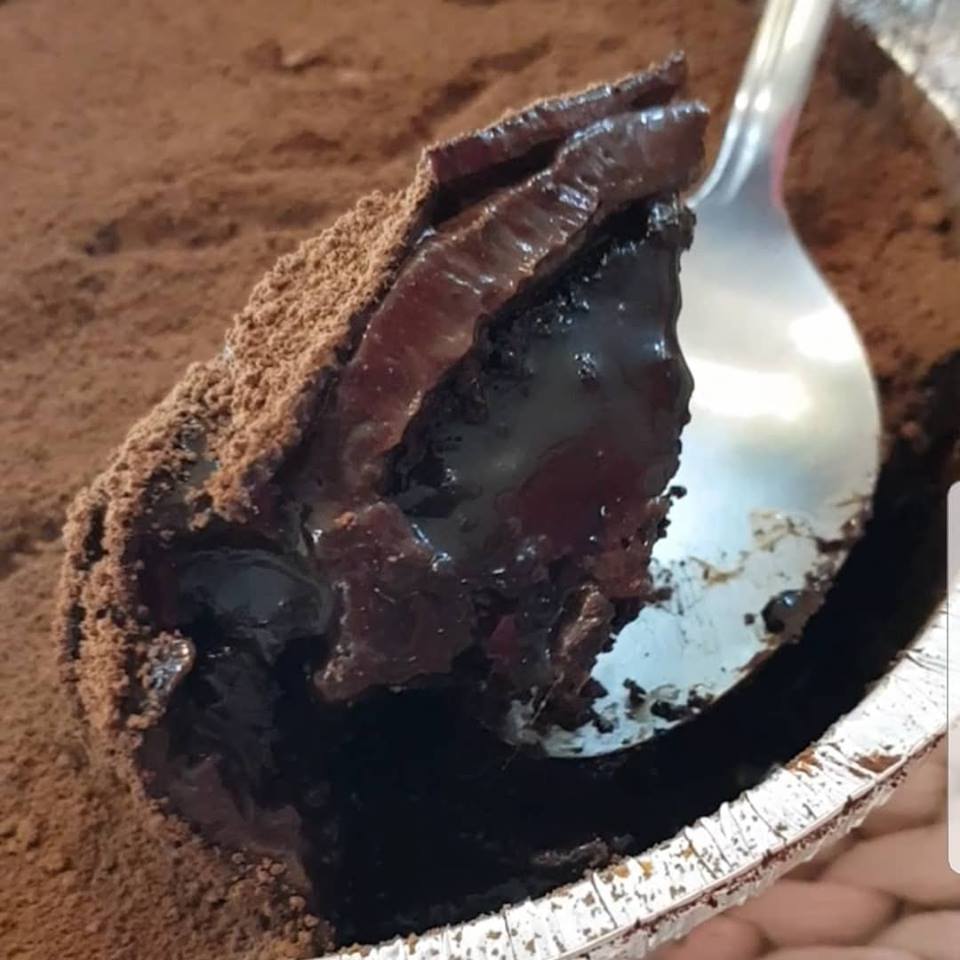 Cake In A Can masters the art of creating baked goods in a can, thus the name. The toppings remain basic and classic, but what really matters is what's going on after digging in.
They are rated 5 out of 5 in the Facebook page so there is absolutely no reason not to try their cakes out! An order comes with a spoon already.
Prices
4x3inches 240.00 pesos only
5x2inches 340.00 pesos only
How to buy
Gen. Maxilom St. near Iglesia, Rivergate and Boys High (for pick up) but if you want your order to be delivered, you can book through Grab Express.
Please contact them through 09153701982 / 09208778599 / 09055789388 for orders.
Heavenly Goodies have joined in the bandwagon of creating chocolatey, certainly heavenly desserts in a can. They call their version Heaven In A Can because it is covered with 'real Belgian chocolate'! Such treat is a perfect gift for any occasion be it Christmas, Valentine's Day, or any day!
A can of this costs 550 pesos and can be purchased through Food Panda and Honestbee. You can check their Facebook page for more cake creations or call them at 0922 828 9760 for faster transactions.
LoveLotsChrizzy started as an online business selling mango floats (that were really good, to be honest), with mango toppings in heart cuttings. Now, LOLC makes the trending Dream Cake in a can and nails it! Of course, with the signature heart-shaped toppings to complete the package.
Prices
Small tin can: 4″ diameter, 2″ height 275 pesos
Big tin can: 6″ diameter, 2″ height 400 pesos
How to buy
LOLC fully operates online but right now, they have a booth in Ayala Christmas Village from 12 NN – 1 AM, Parkmall (outside Pan de Manila) from 3 PM to 12 MN.
Call 09951827356 for more information.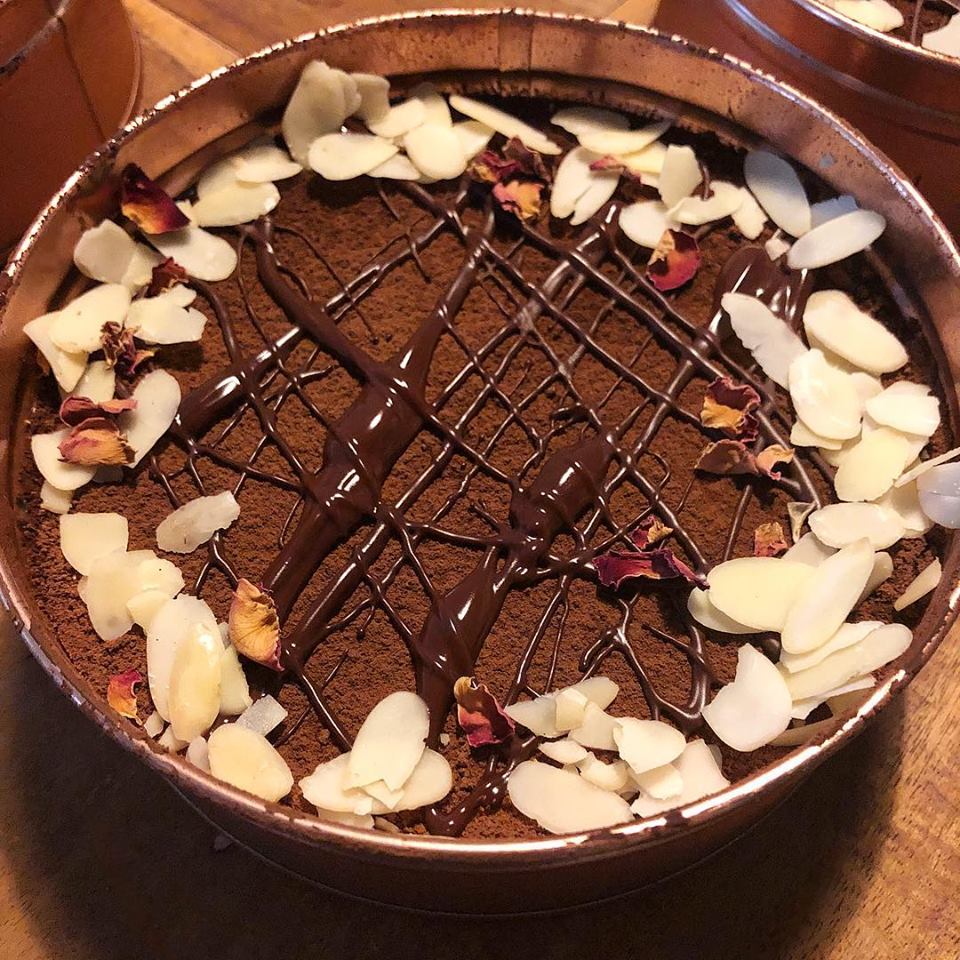 Setting the cake-in-a-can game high, Love Eat Low Carb has added some festive toppings to increase your appetite even more! Too bad though, they have already set a cut-off for orders and will be back to business on mid-January 2019. Though they won't be open for Christmas, you still need to get their deets because they produce unique and fun flavors for you to try! You can't miss that!
Prices
6" can PHP 780
9" pie PHP 1,200
How to buy
Contact them through 09159090172 or check their Facebook at @loveeatlowcarb.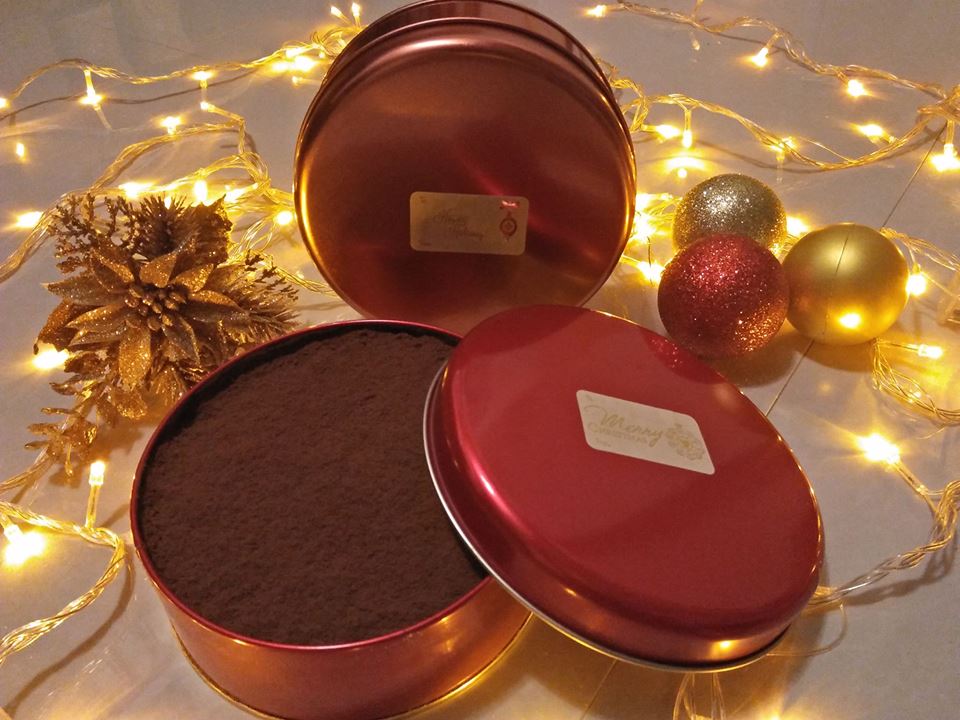 Although new in the online selling world, Cebu Dream Cake and Cupcakes is catching up with the trend by producing the 5-layer chocolate cake in a can.
They sell online only and can do meet-ups around Cebu City.
Price
(6×2 size) for 350 php
How to buy
Order through their mobile at 09457954779 or contact them through their Facebook page.
"The Bomb" is the name of Chocolate Cakes by Nicole's version of the 5 layered cake in a can and truly, this one is the bomb.
The layers consist of rich and super moist chocolate cake, chocolate ganache, chocolate goo, chocolate shard, and cocoa powder. Should you spend another Christmas without having any?
Prices
15.25 cm diameter, 5.25 cm depth for 480 php only.
How to buy
Go to Breadafterbread in Mabolo (6 AM to 10 PM), Monday to Saturday and the Late Night Market in The Grand Christmas Village in Ayala. For this season, their dream cake is available in Matcha flavor and Black Forest.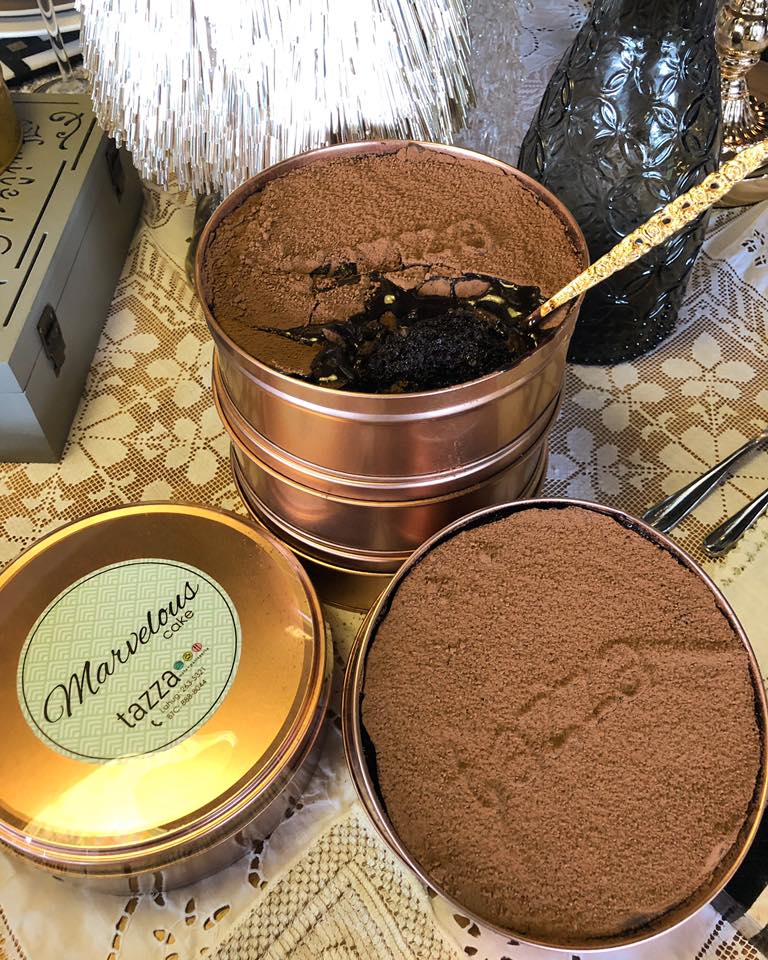 Tazza is no doubt a popular choice for cake lovers around the metro and they have over 20,000 Facebook followers to prove that. This year, they have created another marvelous dessert; the Marvelous Cake.
Price
480 php per can
How to buy
Available in Tsai Hotel & Residences, and Banilad Town Centre, available for pre-order. Contact them right away at 263-5321 to get yours. You may also dial 263-5321 or 0933-8751199 for Lahug customers and from the BTC Branch, 8888044 or 0933-8111211.
From savory to chocolatey, Jared's Kitchen is the way to go! If you want an all-in-one food service provider, you should be hitting their digits now!
Price
One can costs 450 php only
How to buy
Simply send a Facebook message to them for orders. Now is the perfect time to so! Jared's is based in Pardo, Cebu and is available from 9-5 only (except Sundays). Call them at 0977 081 9994 for more details.
Look at that chocolatey goodness falling on the moist chocolate cake! That's not it; there more! Krave's extremely delectable version of the cake in a can is a must-try!
Price
6" diameter, 2" height
Php 480.00 for 1-4cans
Php 460.00 for 5 cans & more
How to buy
Go to Krave Cafe in Salinas Drive, or contact them at 402 4946 for orders.
SBakes is a game-changer, but too bad because they are now on Christmas break and will be back next year. Although there is no way for us to order one for the 25th, who says we can't on Valentine's? 😉
How to order
For inquiries, reservations, and orders, please contact SBakes at 0906 461 6232. Remember, they'll be back after Christmas!
Do you have other dream cake recommendations? Please write them down in the comments section so that we can update the list.