There are days when all you'll ever want to do is just sit quietly, enjoy your drink, and just do nothing but let time pass as you savor the magnificent vista set before you. With so many happenings around the world right now—a constant flow of negativity and pessimism—sometimes it helps to take a little breather, forget about all those nagging issues, and just allow yourself to recharge.
While Cebu City has been slowly getting caught in traffic with things getting back to their normal cadence, here's a sweet spot in the highlands of the 'Queen City' that you can visit in case you need some time for yourself—or a chill space for you and your friends to unwind.
Have You Heard of The Dales at Terracotta Manor?
Just about a 30-minute drive from Lahug is a coffee shop and restaurant that offers an astoundingly scenic open view of the valleys and surrounding countryside. Terracotta Manor has been in this part of Cebu City since 2008 and has become a popular venue for photoshoots and family and company outings in 2015 because of its English-style manor architecture—made of terracotta (clay) bricks and wall tiles, which is typical in most houses in the United Kingdom.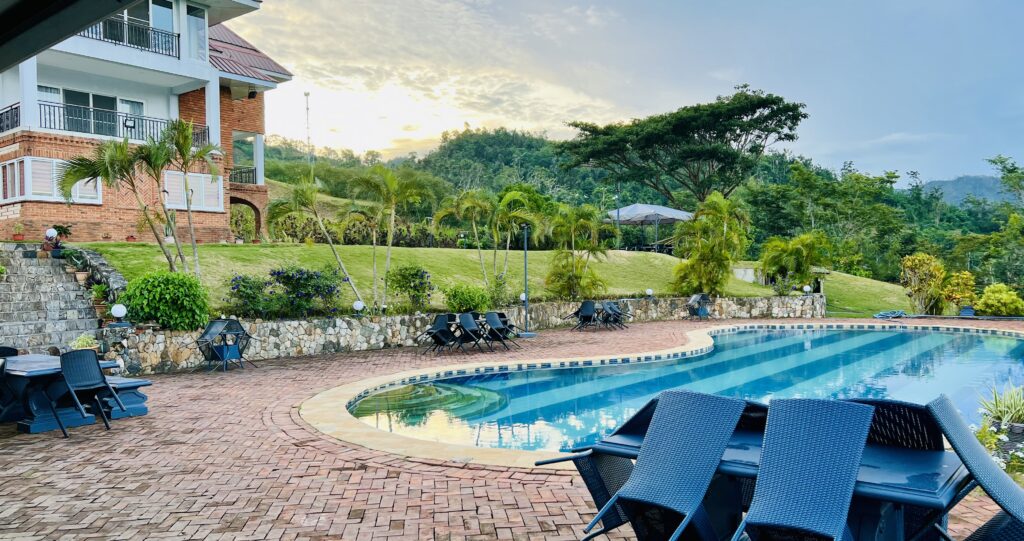 In 2021, The Dales at Terracotta Manor began its operations. It is situated adjacent to the swimming pool, with 28 covers under the roof in the main dining area and an additional 40 around the pool (16 adjacent to the main dining area, 24 under gazebos) and 12 in the lanai next to the rear garden. For special gatherings, additional tables can also be set up in the front and rear gardens. Because of its location and English-style setting, the place is an ideal venue for small, intimate gatherings. Of course, they cater to big events as well!
Here's Why You Should Consider Visiting The Dales at Terracotta Manor
Aside from the relaxing experience offered by The Dales at Terracotta Manor, the coffee shop and restaurant differentiates itself by the excellent service and food and beverage quality they offer. Most of the vegetables used as ingredients are homegrown at Terracotta Manor gardens. Yes, they are literally served "from farm to table".
Not only that, but for private events, the in-house chef and staff can accommodate up to 60 guests. Specially requested dishes off the menu may be accommodated too. For those coming in bigger groups, orders may be handled in collaboration with external catering.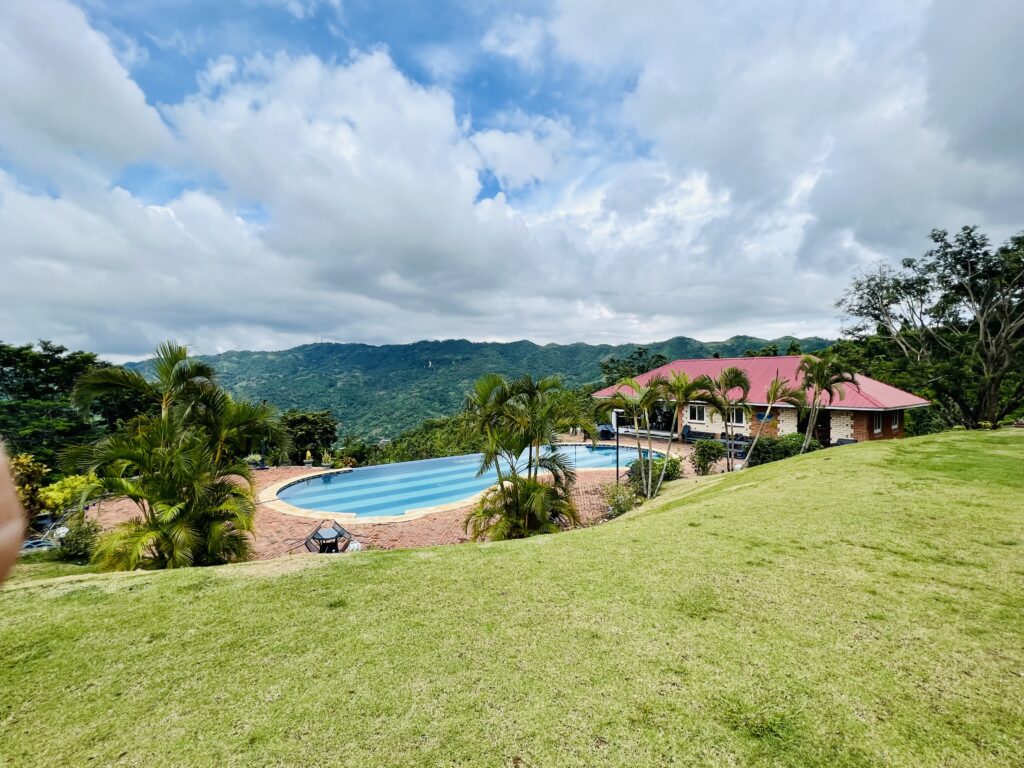 To get a real feel of the English countryside life, The Dales offers traditional English-style cuisine, including fish and chips, bangers and mash, cottage pie, and many other specialties that are best paired with coffee, tea, fresh fruit/vegetable juices, smoothies, and soda. Recently, they added variety of choices to their menu by also serving beef/chicken/pork dishes and light meals, such as sandwiches, pizza, pasta, cheesecakes, and pies. Beers, wines, spirits, and cocktails are likewise available to suit your taste.  
Other Service Offerings at The Dales at Terracotta Manor
Interested in visiting the Dales or enjoying a breather at Terracotta Manor? Here are other services that you can take note of to fully maximize your stay.
Every Saturday, an acoustic singer performs from 5:00 pm, with no cover charge.
Guests at The Dales may use the pool for a fee of P500 per guest (P300 for kids below 8 years old). Of the payment made, 50% is consumable.
The Dales at Terracotta Manor accepts bookings for photoshoots for P5,000 per session for a group of 10—with P2,000 of which is consumable. The lanai area is specially allocated for guests with this kind of reservation.
For P30,000 per day, the garden area may be rented for events. Catering and setup may be handled by guests.
For couples looking for a romantic getaway or small families looking for an idyllic setting to unwind, there are two spacious bedroom suites at Terracotta Manor that are available for rental. The rate per room per night is P6,000 good for 2 pax. This is already inclusive of English breakfast. Additional guests may be accommodated for an additional P1,000 per guest per night, still inclusive of an English breakfast. The maximum number of guests that can be accommodated per room is only four.
How to Get to The Dales at Terracotta Manor?
The Dales at Terracotta Manor is open from Tuesday to Sunday, from 8:00 am to 7:00 pm (8:00 pm or so on weekends). Group reservations may be accommodated on Mondays, but this is subject to prior notice.
Terracotta Manor is exactly located at Sitio Lubo, Barangay Bonbon, Cebu City, along Bonbon-Sudlon Road. If you are coming from Cebu City, just take the Transcentral Highway from Lahug. Upon reaching Babag, you will see a gasoline station on the left side (LKB Gasoline Station). About 50 meters from the gas station, take the second left going down.
Follow the main road trailing along Bonbon-Sudlon Road until you reach Terracotta Manor (where The Dales is). The English-style manor is situated about 3km from Bonbon Barangay Hall. You can easily spot "The Dales" signage on the left side of the road. Go through the black gate with the Terracotta Manor plaque on the right gate post.
If you are using Google Maps or Waze, simply search for "The Dales at Terracotta Manor". For more details, feel free to contact 0917-177-3277/0917-623-3307 or email [email protected]. You may also directly contact The Dales at Terracotta Manor on Facebook.
If you've reached this part, this is your sign to finally get that much-needed break. Sit back, relax, and enjoy your stay at The Dales at Terracotta Manor. You deserve it.