The Kah Motes Private Resort // Photo source: Kah Motes Private Resort's Facebook Page
Camotes, it's always a pleasure for anyone who visits these group of islands. It's just oozing with beauty in and out, and the people as well are all so warm and friendly. Early this year, a private resort has opened their doors and have provided great accommodation for guests coming into the island – The Kah Motes Private Resort.
A little trivia on how the owners Ms. Shalon and her husband came up with the resort's name. Kah Motes is derived from the Hebrew word Kah-Dosh which means "set apart". And to rhyme with Camotes, they came up with Kah Motes. Also, KAH as an abbreviation for Kisses and Hugs which sounds sweet and fun.
This lovely resort is great for couples or solo travelers who love themselves a nice yet quiet beach. It's secluded and private, not a lot of disturbances. I like a quiet beach myself, having all the time to reflect and just breathe in all that good fresh air. The place is also ideal for practicing meditation and yoga. I'd love a good practice to start up my day, in here for sure.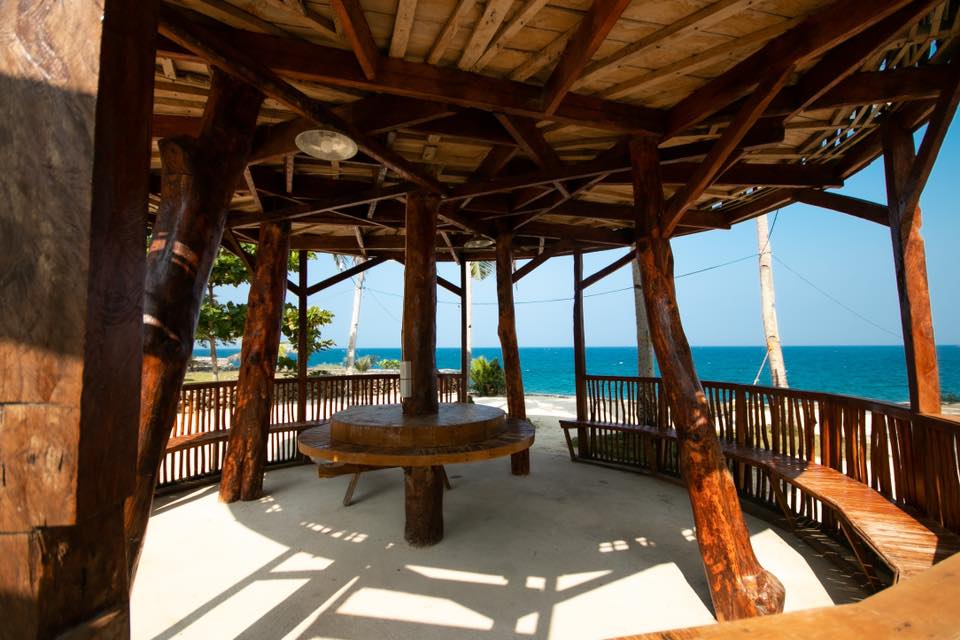 The resort's primary target is a group of people – family and friends who are looking to enjoy the beach with total privacy. The place is ideal for team building, family reunion, weddings or any event only for the visitors. Kah Motes Resort offers nice clean rooms, a well-maintained house, and even outdoor showers. Ugh! I love outdoor showers, they're so nice and freeing. Guests won't have to worry about water or power outages in the resort since they have their own water supply and generator.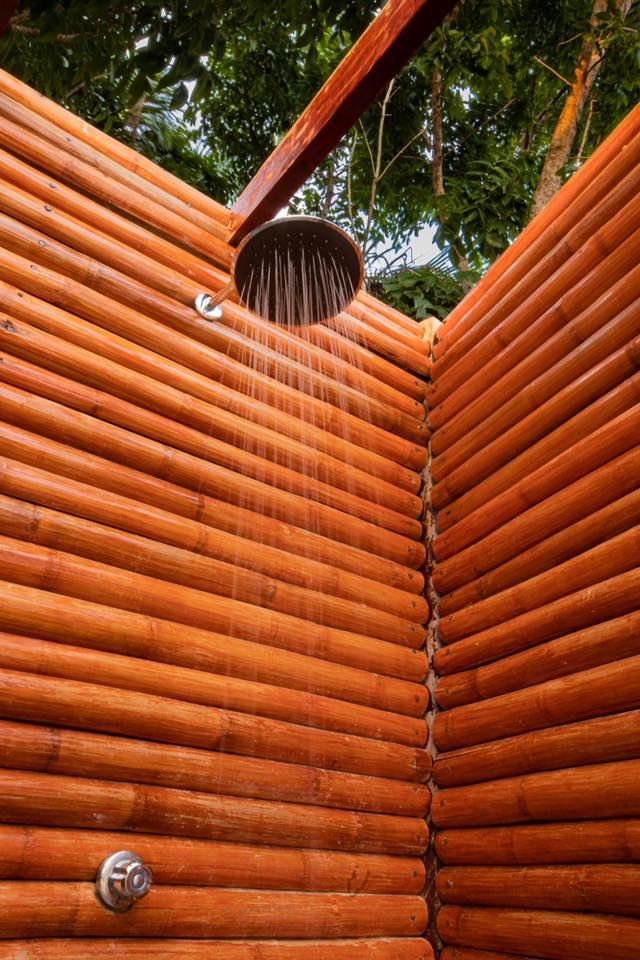 Also, for guests who will book the bungalow, you'll have your own bar and a nice kitchen to make your meals. You can check for guests' feedbacks on their page. The owners do this thing where they take a photo of their guests and let them write how their stay went, on this notebook. And I think this is a nice way to reminisce and keep memories of the time they spent there.
There are so many things you guys can do at the resort and as well as around the islands. First, be sure to wake up early to catch that beautiful sunrise while you enjoy a good cup of coffee. ❤︎ Then, you can visit different places around the island/s or arrange a day tour with the resort. Oh, and the sunset will be pretty as well here for sure.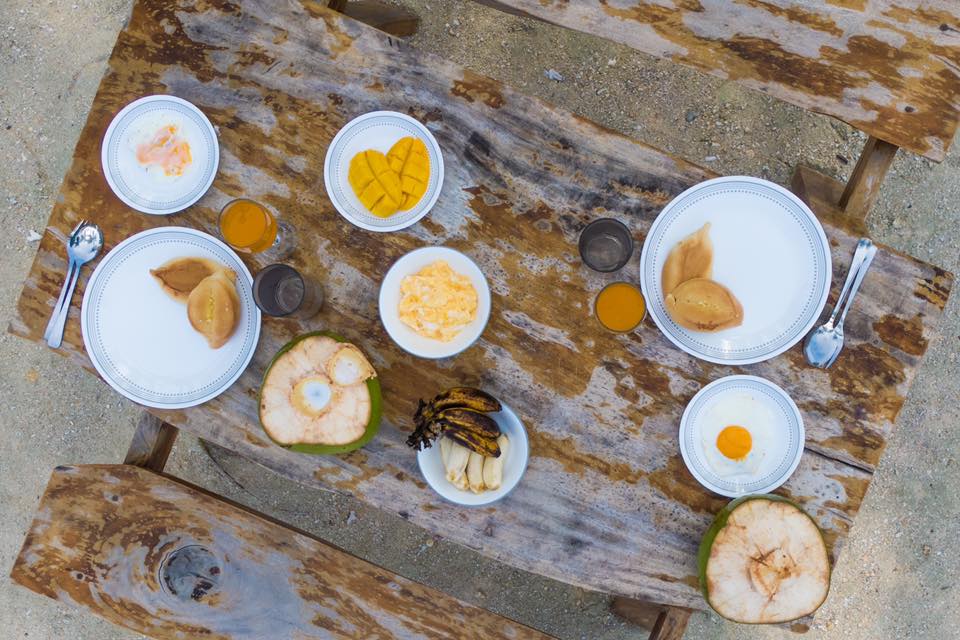 At night, you guys can make a bonfire, have a music jam, have a BBQ party and just chill with your group. You guys won't be disturbing anyone or worry about being disturbed as well. Guests can also set up and sleep in their tents by the beach area. Before going to sleep, you can have some stargazing fun! Fall asleep with the soothing sound of the waves crashing through the rocks and in the morning, you'll wake up and see beauty first thing. Ayyy! Sounds nice!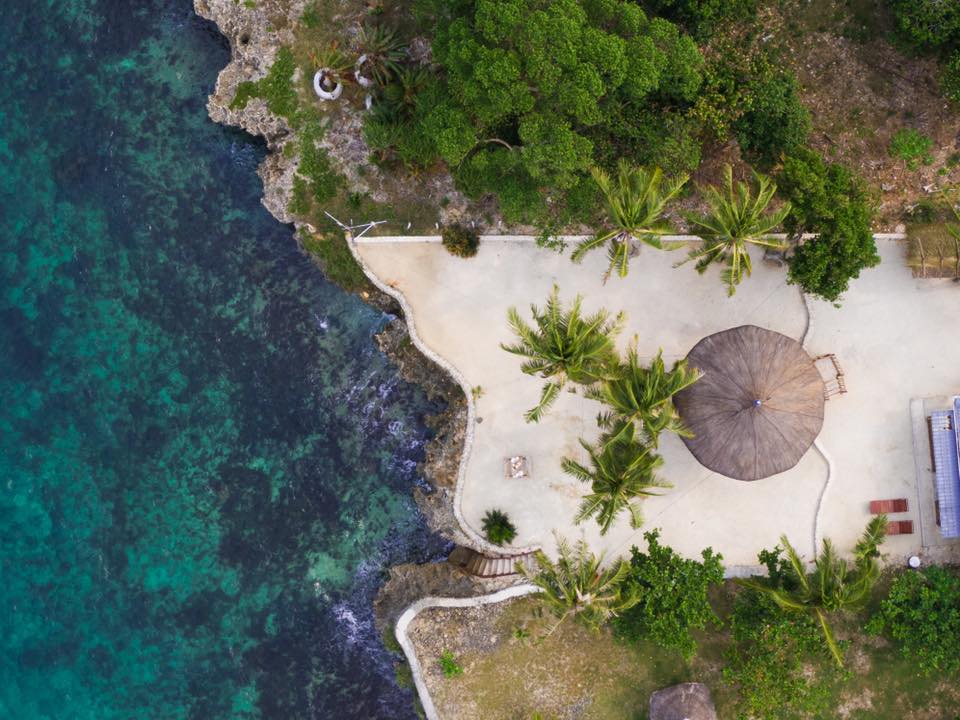 In Kah Motes, you will have direct access to the beach. It's expected that the water here is beautiful and blue. It's perfect for some snorkeling fun! Be sure to take your life vests, especially when you have kids with you. After hours of swimming or just doing nothing, why not take a walk and go see Lake Danao. It's only 7 KM from the resort, I honestly wouldn't mind walking or biking all the way there. 🙂
The resort currently does not have a restaurant. However, if guests would request a cook ahead of time, they can arrange it for you. In Kah Motes Private Resort, they take pride in their customer service and their adequate consideration of the guests' well being.
The hosts are kind enough to share their fruit harvests with their guests whenever they have some on their visit. I think this is really nice of them. Also, the nearest sari-sari store is around 3 KM, and the Consuelo market is around 10 KM from the resort.
They're also still a work in progress and are continuing to develop the resort, constantly improvising. So guests can look forward to seeing something new at every visit. Sounds sweet! I mean the place is already beautiful as it is. I'm excited for their upcoming projects as well as all the guests who will get to stay in this sweet resort in Camotes.
Rates
Kah Motes Private Resort's accommodation rates vary depending on the season and demands.
Bungalow/Whole Resort

good for 10 persons
after the 10th guest, there's a Php 300 a night additional fee
this is for booking the whole resort/ exclusive
the place comes with outdoor grill, outdoor restrooms and showers, and a fully equipped kitchen
the resort also has its own water supply and a generator (no interruptions for both)
all rooms are air-conditioned
guests are welcome to put up their tents if they want to
the resort also has extra mattresses that they can provide, free of charge

Private rooms without a kitchen are for Php 1,500 a night
Private room with kitchen is for Php 2,750 a night
Tour cab is for Php 2,800 a day

good for 14 to 15 pax
includes 5 destinations around the island
destinations such as Tulang Diot, Santiago Bay, Lake Danao, Amazing and Paraiso Cave
includes pick up and drop off from the Consuelo Port
if pick up is from the Poro Port, there's a Php 500 additional charge
Read: Tulang Diot Island in Camotes
House Rules
Check-in time: 10 AM – 12 NN
Check-out time: 11 AM
No smoking inside the house or rooms
Parties and events are allowed
Pets are allowed
Smoking is allowed only outside the bungalow
Swim or dive at your own risk
Amenities
air conditioning
dryer
towels, bedsheets, soap, and toilet paper
extra pillows and blankets
indoor fireplace
laptop-friendly workspace
TV
washer
laundry
car for hire
Wi-Fi
free parking on the premises
single level home – no stairs
first aid kit
coffee maker
kitchen utensils
dishes and silverware
kitchen space
refrigerator
stove
outdoor BBQ grill
picnic area
outdoor furniture
patio or balcony
garden or backyard
beachfront
host greets you
has a private entrance
luggage drop off allowed
long term stays allowed (28 days or more)
How to get there
The Kah Motes Private Resort is located in Sitio Mankahilo, Brgy. Consuelo, San Francisco, Camotes Islands, Cebu. The owners will give the exact location after booking has been confirmed.
The resort is only 10 minutes away from the Consuelo port. You can arrange to be picked up by the host upon arrival.
Guests can also take and ride their mountain bikes to the resort. It should be real fun and a nice ride since it won't be too busy unlike in the city.
How to get to Camotes and what other things to do while in these beautiful islands? Click here – Camotes Island Travel Guide
Information
Please visit their Facebook page – Kah Motes Private Resort for more information and photos. You may also check their Airbnb – best for booking the whole resort.
You may also reach them through their mobile numbers 0922 295 4886 or 0922 295 4932. And send them an email at [email protected].
I'm certain you guys won't regret staying a night or two here. The resort looks amazing and please remember to be kind to mama nature and clean up after yourselves. Take your rubbish with you and of course, have a great time! Peace!