There's no better way to enjoy delectable seafood dishes than eating them by the big old blue.
Almost every Cebuano living in the city has been to Lapu-Lapu's Hadsan Cove Resort at one point in their life. Hah I know I have. I think it's one of the most known and easily remembered spots in Mactan. I remember going there since I was a kid, then again when I was a teenager – good memories. Located inside the Hadsan Cove Resort is the GG Blue Restaurant, owned by a Korean and serves a variety of mouthwatering food choices.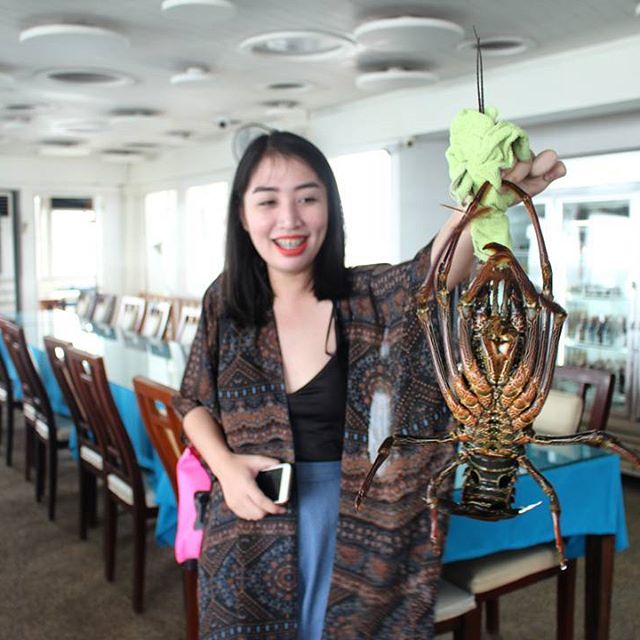 If you are looking for a nice restaurant to take your significant other or to treat your parents, GG Blue is an ideal place to take them to. They got good food and you will love the sea breeze and the sound of the waves crashing by the rocks as you dine in their restaurant.
I know I would take my son here to have a sweet dinner date, we both love good food and beautiful sunsets. And you can never go wrong with sunsets by the sea. I can already hear him saying "mommy, look at the sky! it's so beautiful!" – those are the little moments that melt my heart away.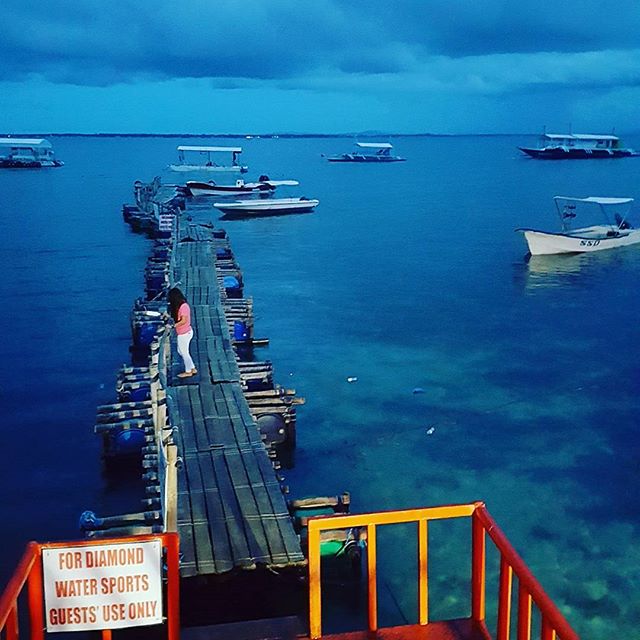 Take your mama/ nanay/ mommy on a date here in GG Blue Restaurant. Be serenaded by their live music inside their restaurant while you enjoy mouthwatering seafood dishes. You can also choose to stay in their patio or in this small bridge where they set up tables and chairs for their guests. I'm certain the mothers in your lives will appreciate you taking them here. ❤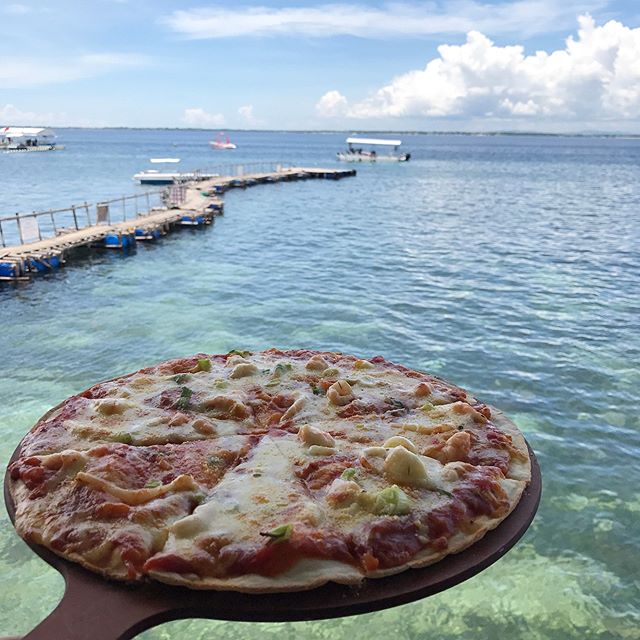 Read: Mactan's Island Hopping Tour Guide
GG Blue Restaurant serves a mix of Filipino, Korean and Western dishes and their foods are served in big proportions and not that expensive. During the day, you get to enjoy a lovely view of the bay while you enjoy your food and refreshments. It's quite famous among the Korean tourists or students that come to the island, maybe it's about time it also becomes famous among us Cebuanos yeah?
The restaurant is also a good place to crash and have your dinner after an island hopping trip with the family or barkadas; or after spending the whole day basking under the sun. GG Blue can also be a great venue for parties and functions – perhaps you can spend your birthdays/ anniversaries or even a surprise proposal.
Read: Marina Seaview, Mactan
Rates 
The food served at GG Blue ranges from PHP 190 to PHP 1,000. Usually when guests go inside the Hadsan Cove Resort – there is an entrance fee but if you dine in the GG Blue restaurant, you can get in for free.
How to get there 
The GG Blue Restaurant is located within the Hadsan Cove Resort and the exact address is Brgy. Agus Gamay, Lapu-Lapu City, Cebu 6015.
The most convenient way to get to the restaurant is by a private car or to hail a cab/ grab car. You can just use Google Maps or Waze and search "GG Blue Restaurant" in Lapu-Lapu City.
One can also get to the restaurant by commuting, take a 01K jeep from SM to Parkmall. Then, ride the multicab from Parkmall to So-ong Maribago. Tell the driver you'd like to be dropped off at Hadsan and then you just need to walk a little to the entrance gate.
For more information on the GG Blue Restaurant, you may reach them at 0917 303 0889. You may also visit their Facebook page and ask your inquiries or book reservations there – GGBLUE.