Golden Sands Destination Resorts, previously known as Del Sands Resort-Sandoval Beach Resort (the name change is really confusing, I know), probably has one of the most good looking sights in the entire Cebu. Owning a long shoreline of fine white sands, this resort sure does have a lot to offer.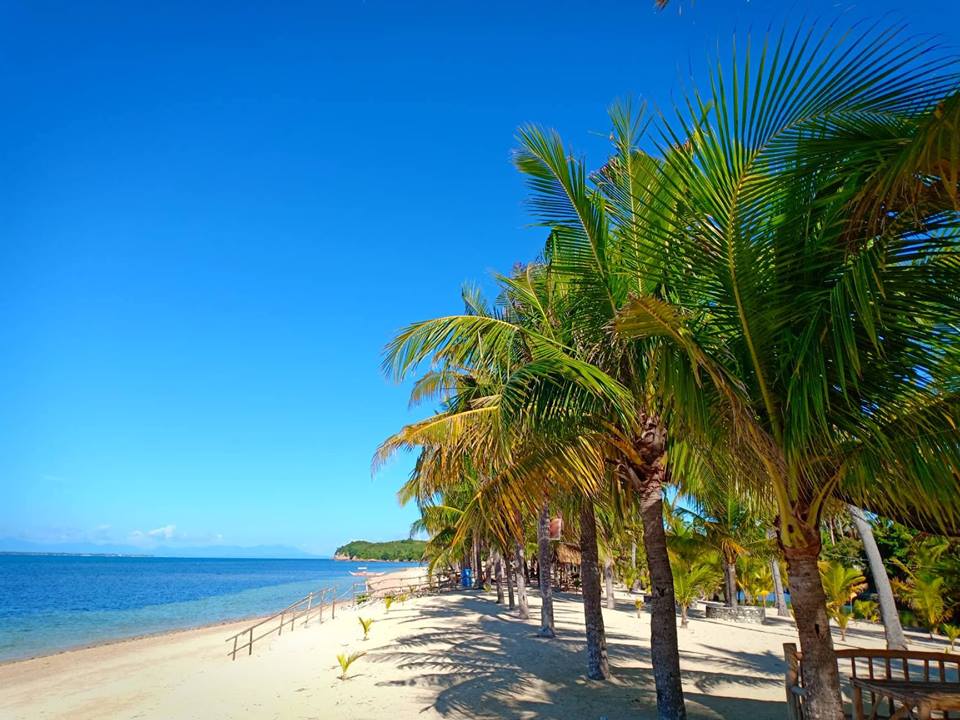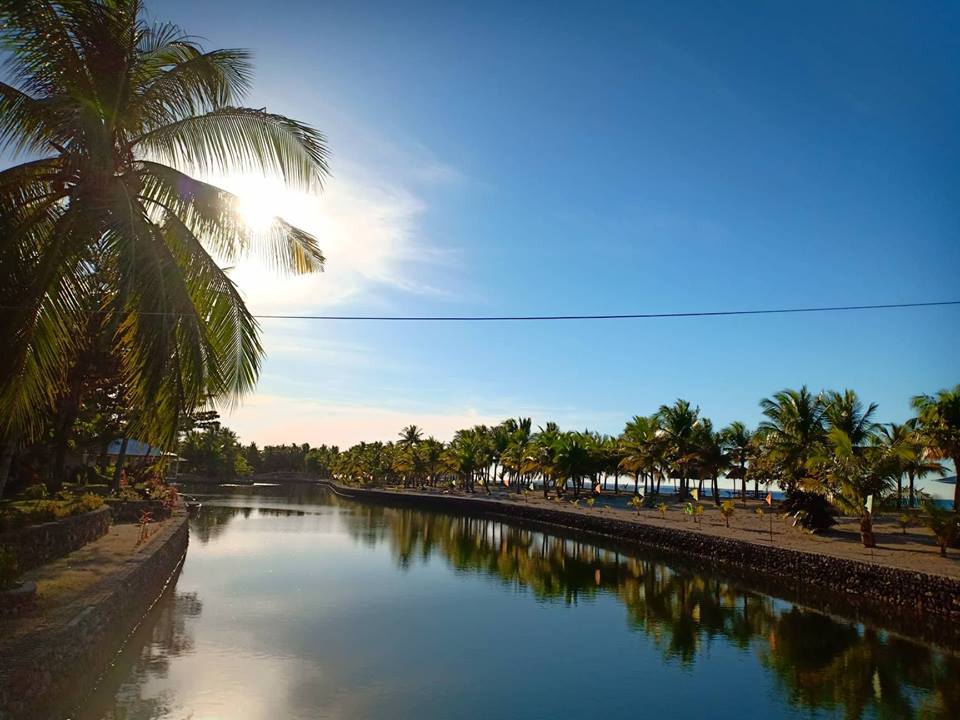 Speaking of offers, since it is now Golden Sands Destination Resorts, the beach coast is slowly being developed into a luxurious resort, and not anymore the 20-peso (and then 150-peso) one that it used to be known for.
Before the construction is completed, let us first enjoy the beauty of its rawness with these photos below: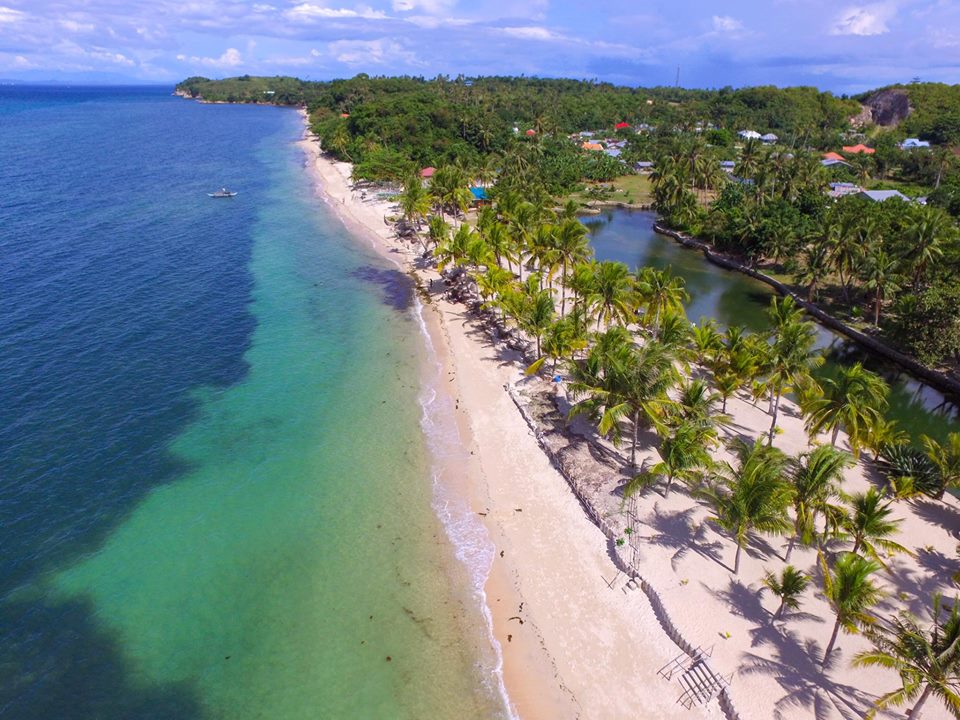 And this stunning sunset of different hues.
No wonder this place got viral last year! Before, you can enter this paradise for 20 pesos as entrance fee before it increased to 150, now, I am not sure if you can enter for day use only, but based on a review I read on their Facebook, the rate has gone up from 150 to 500 pesos. I don't know how true but that is an insane increase!
Anyway, if you are still interested to know more about this gem, please keep on scrolling down. I am telling you, this place is just starting to blossom so don't worry about the rates!
Golden Sands Destination Resorts
Daanbantayan is blessed to have such beautiful beaches and I truly believe that whichever resort you choose to spend a holiday in, you will never regret a thing. As mentioned, Golden Sands Destination Resorts is developing this place, which means costs are higher but the value of nature is not being overlooked.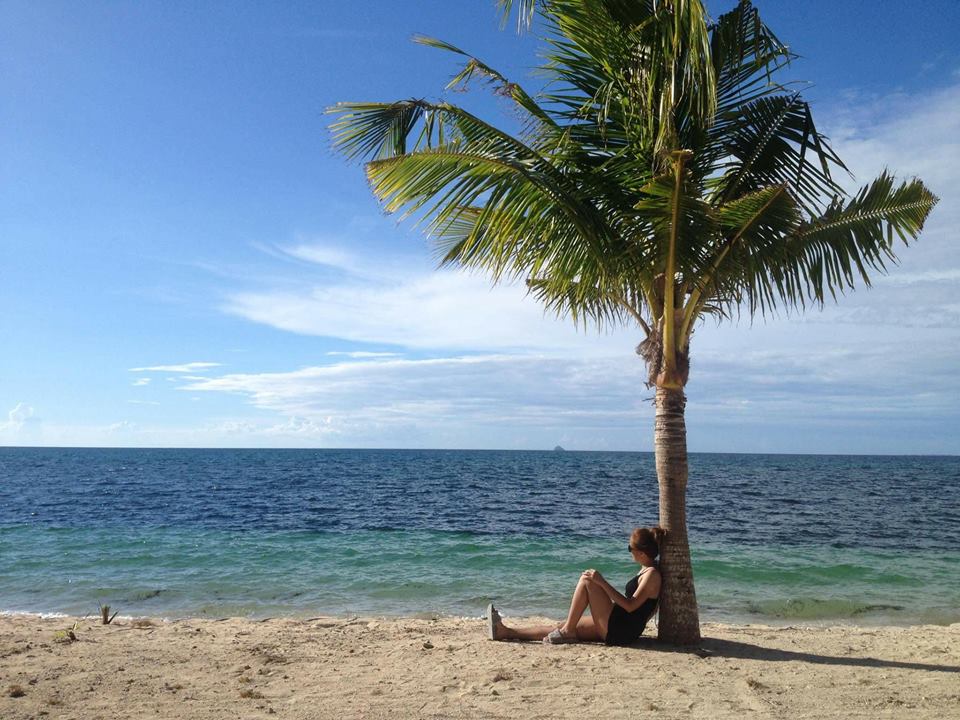 The management is simply highlighting the beauty of the resort by providing more interesting activities and accommodation services to the people.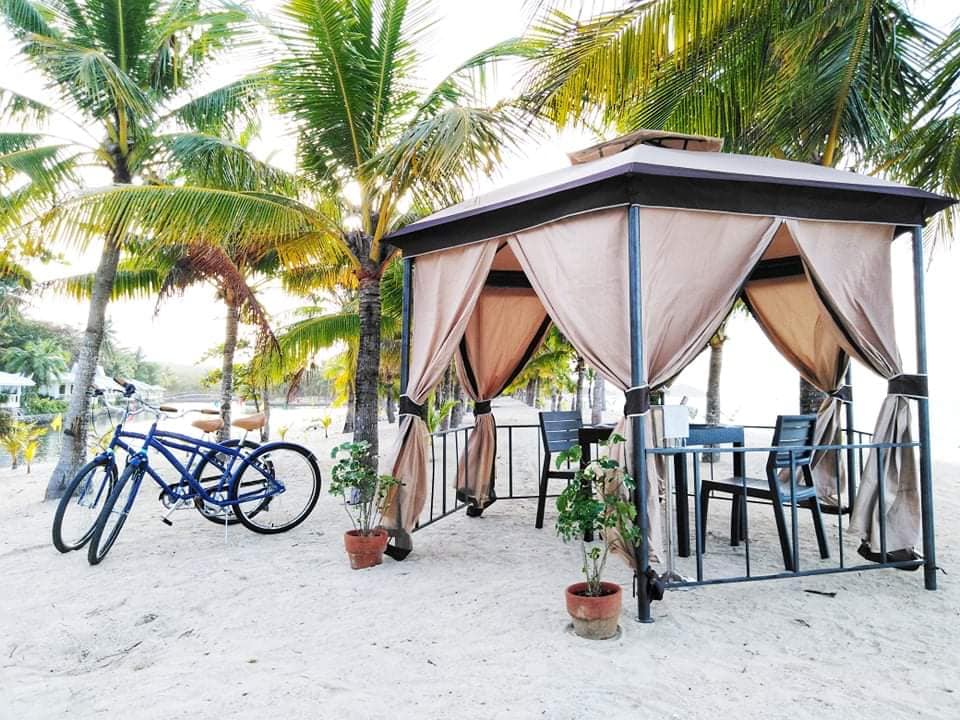 Their activities offered include biking and kayaking. These come with day use (yes, they accept day use, more details below) and when you actually check in. Can you imagine biking here? I can't, because I can't bike. But anyway, it would be a nice experience to make memories along the shores of Daanbantayan during sunset (you should book for this Valentine's Day already!).
And of course, kayaking. What's a beach resort without a water activity?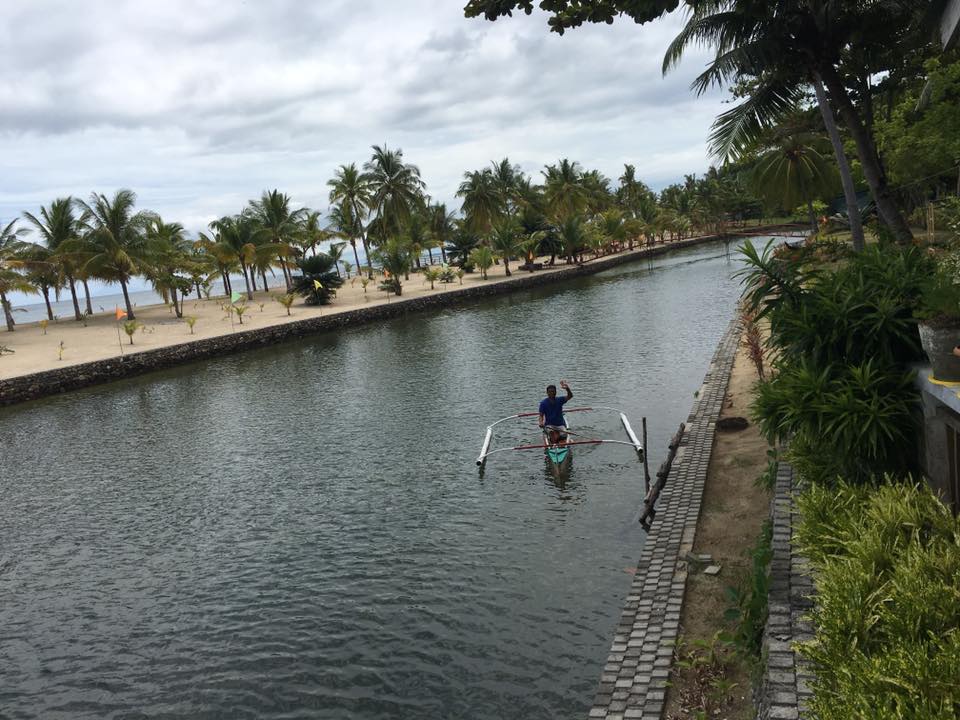 Rooms & Rates (Update as of Feb. 11, 2019)
*Below is the official list of rates. Rates may change in the future without prior notice*
Day USE Rates: 7am to 6pm
PHP 400: Inclusion:
Entrance Fee
Plated Food ( Set A & B )
Soup
Drinks ( Four Season )
Beach Access / Shower
Option Beach Adventure: Php 150 Each Service
Kayak ( For 30 mins ) Or
Bike ( For 1 hour )
Includes 10% Service Charge
***3 Years Old and Below: Free of Charge***
PHP 600: All In
Inclusion:
Entrance Fee
Plated Food ( Set A & B )
Soup
Drinks (Four Season )
Beach Access / Shower
Bike ( For 30 mins per person )
Kayak ( For 30 mins per person )
Includes 10% Service Charge
Room Rates (Soft Opening Rates) at 75% off
Luxury Villas Rates:
Garden Lagoon Villas
— 125USD / 6,250PHP ++
Lagoon Villas
— 187.50USD / 9,375.00PHP ++
Honeymooner/Family Villas
— 250USD /12,500.00PHP ++
February PROMO is available, details are on the comments section of the blog post.
How to get there
You know the drill. From the North Bus Terminal, take a bus to Daanbantayan (please inform the driver that you are headed to Maya, Daanbantayan). Get off at the market or wherever is suggested by the driver, then take a habal-habal to Golden Sands Destination Resort. The fare is not more than 250 pesos per person (one way). Travel time is approximately 3 hours.
For more information, please contact Golden Sands at 09672886422 or send an inquiry through their Facebook page.