Economic development must work hand-in-hand with environmental preservation so as to sustain the beautiful and rich ecosystem of Cebu. Hence the need to protect the marine sanctuaries in the provice. These marine sanctuaries are protected areas with resources including coral reefs and marine creatures. The main goal of protecting these marine sanctuaries in Cebu is to sustain the abundance of the ocean and provide a secure habitat for species which are already close to extinction. These places also serve as perfect venue for scientists to study and research possible income-generating means through responsible tourism and sustainable fishing.
Here are some of the renowned Marine Sanctuaries in Cebu:
Nalusuan Island Marine Sanctuary
Nalusuan Island Marine Sanctuary is a beautiful dive site and marine sanctuary which boasts with astounding coral formation and reef fishes that inhabits its shoal located seventeen kilometers away from Mactan, Cebu. It is breathtaking habitat of soft and hard corals, sponges, and coralline algae can be found in the seabed. Nalusuan Marine Sanctuary is strictly protected from fishermen so that the stingrays, barracudas, sea turtles, sweetlips, snappers, groupers and all other reef fishes will not be threatened.
READ: Quick Guide to Mactan's Island Hopping Tours
Hilutungan Island Marine Sanctuary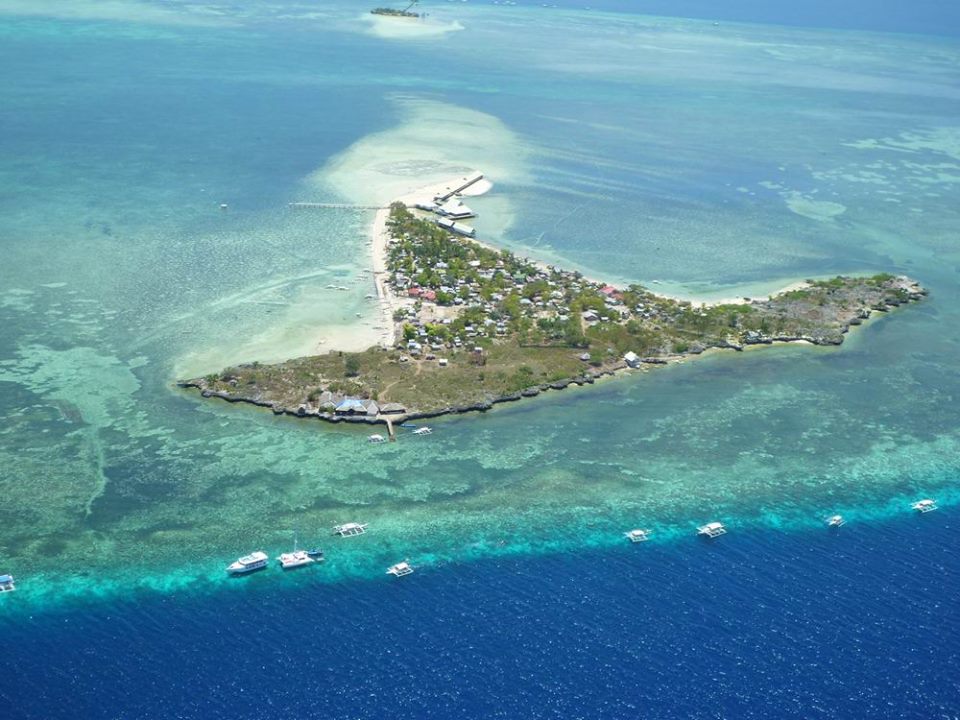 According to the locals, Hilutungan Island Marine Sanctuary is the oldest marine life protected area in Cebu. For this reason, many tourists and divers kept on coming back to this island to experience diving and snorkeling with the best collection of marine species underwater like damselfish, clownfish, parrot fish, batfish, ghost pipefish, and many others.
Shangri-La's Mactan Resort and Spa Marine Sanctuary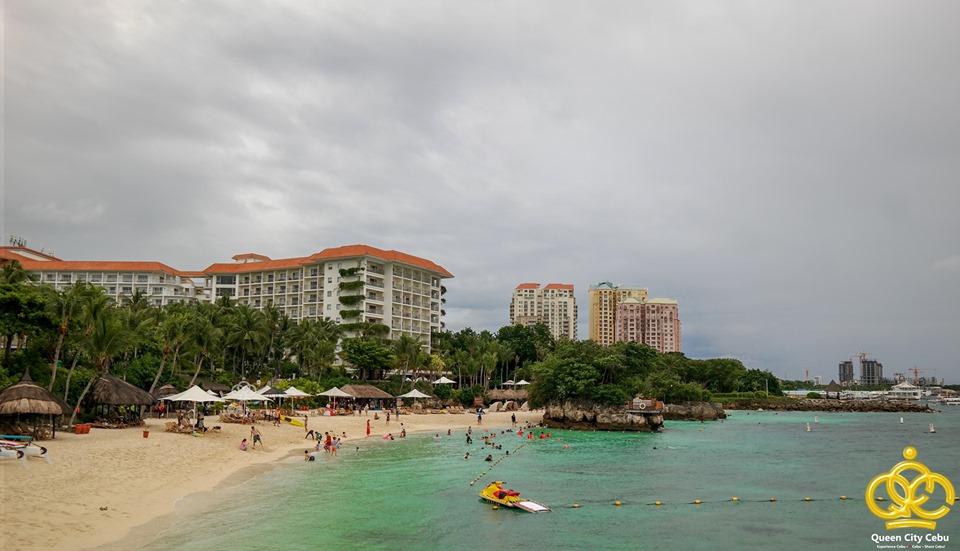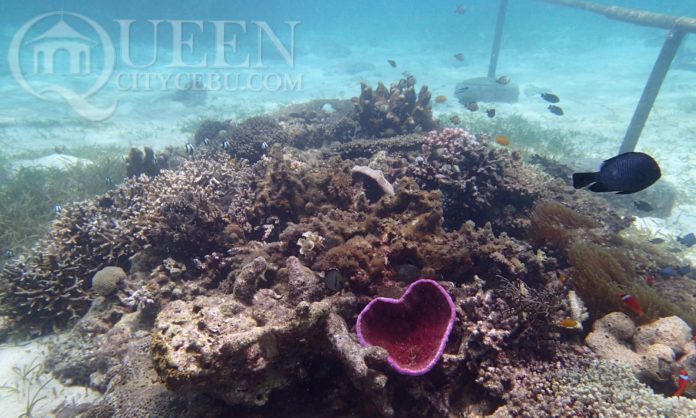 Aside from its famed white sand beach and pristine waters, Shangri-La's Mactan Resort and Spa also now hosts a marine sanctuary that would allows guests to swim along with schools of tropical fishes. It was officially opened on February 1, 2007 as part of the resort's corporate social responsibility. Giant clams from Palawan can also be found in Shangri-La's Marine Sanctuary which were confiscated by the Philippine government from poachers. There are over 160 species of marine animals, including the 70 giant clams, butterfly fish, clownfish, sweetlips, banner fish and wrasses, that can be found in the six-hectare marine sanctuary.

READ: Shangri-La's Mactan Resort & Spa – One of the Best Resorts in the World
ALSO READ: Shangri-La Mactan Resort Ultimate Review by a Local Family
Talima Marine Sanctuary is a favorite diving spot among scuba divers and free divers. It is a coral slope inhabited by beautiful corals and varied species of fishes like pipefish, frogfish, sea horses, and sea turtles. Deeper along the slopes of Talima Marine Sanctuary, one will find great number of species of corals that range from table corals, sea fan corals, Neptune cup, and so forth. To keep Talima Marine Sanctuary clean and protected, Bantay Dagat personnel closely monitor the area.
San Vicente Marine Sanctuary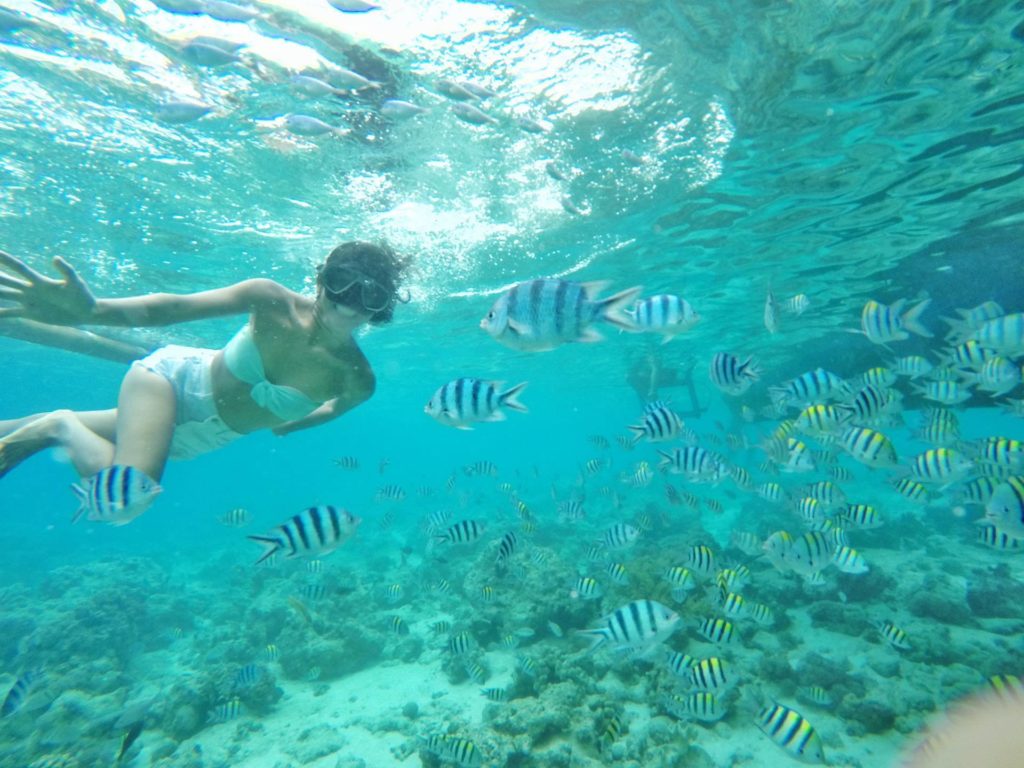 Another marine sanctuary located belonging to Olanggo Group of Islands, is San Vicente Marine Sanctuary. It is both an eco-tourism destination and marine life conservation area that is considered as one with the most extensive reef collection in the region. Aside from marine creatures, San Vicente Marine Sanctuary also a host to beautiful sand beaches, mangrove forest, and salt marsh grass around Olanggo Island. To maintain the bounty of its marine life diversity, Bantay-dagat keeps watch among visitors and fishermen in the sanctuary.
READ: Ultimate Ferry Guide to Cebu's Islands
Sumilon Island Marine Sanctuary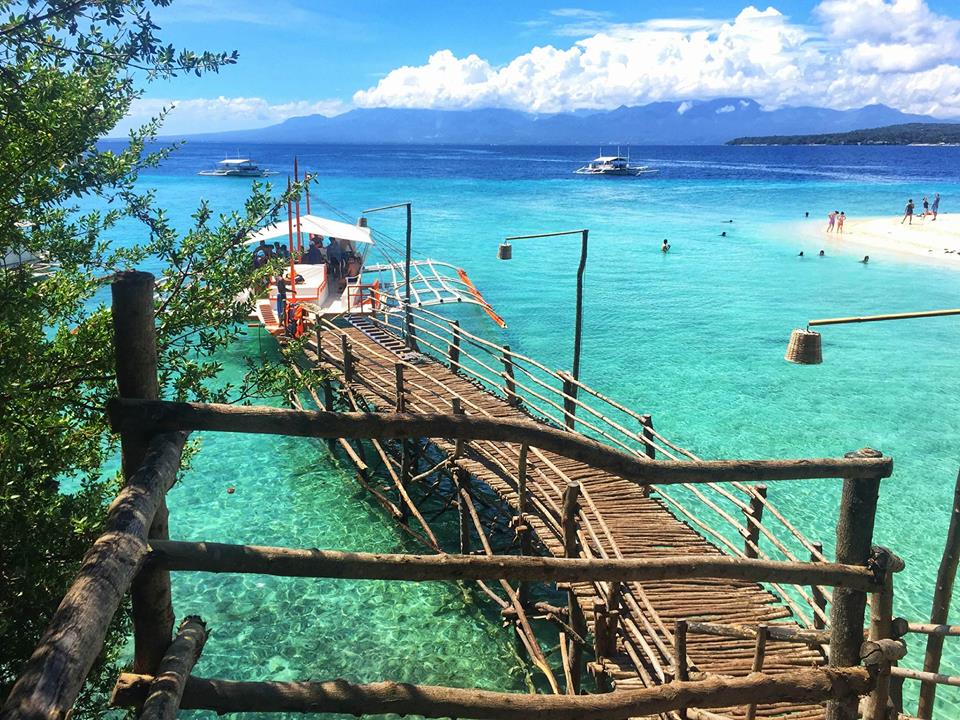 Unknown to many, Bluewater Sumilon Island Resort hosts the first marine protected area in the Philippines. It was established in 1974 under the guidance of Siliman Unviersity Marine Reserve. Aside from its pristine white sand beaches and shifting sandbars, black tip sharks are also occasionally seen in the sanctuary.
Capitancillo Marine Sanctuary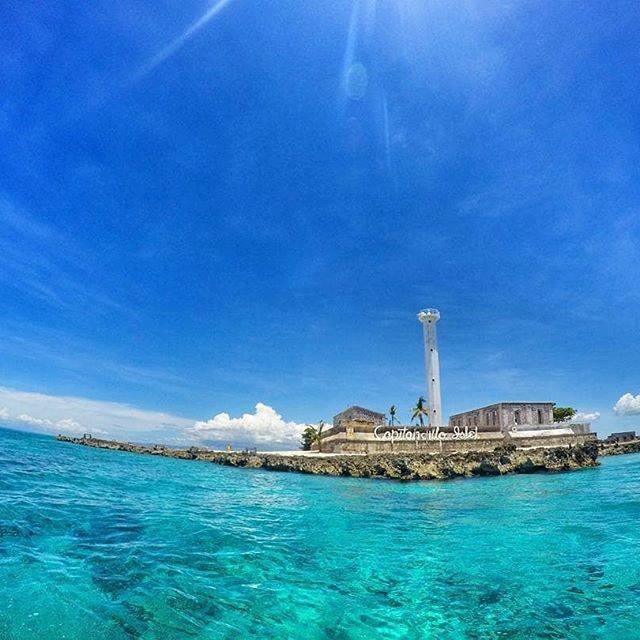 This mystical islet towered with a solar-powered lighthouse is one familiar island hopping destination among visitors exploring around Bogo City, Cebu. Capitancillo Island Marine Sanctuary features three dive sites – Nuñez Shoal, the Ormoc Shoal and the southwest wall of the islet itself. Aside from the variety of fish species found in the area, it has also a bountiful collection of oft corals, black corals, and gorgonian sea fans.
Aside from its gorgeous collection of waterfalls, Samboan, Cebu is also a home to one of the most diverse and well-maintained marine sanctuaries in the province. However, compared to other marine sanctuaries, Colase Marine Sanctuary's shoreline is made up of pebbles, rocks, and washed-up corals. Nonetheless, the undisturbed marine collection of the sanctuary makes it one of the best places for snorkeling and diving.
Little is known about Arbor Marine Sanctuary in Boljoon, Cebu. It was a project established in 2002 by the local government to protect and maintain the marine and aquatic resources of the marine life in Southern Cebu. According to reports, after the establishment and close monitoring of Bantay Dagat team, the health of the corals in the area have gone better and biomass and variety of fishes also began to grow in numbers.
Have you been to these marine sanctuaries in Cebu? What's you most favorite? What's next on your list to discover?
REFERENCES: