The Hidden Valley Mountain Resort in Pinamungajan might not be the easiest resort to reach but once there, if you love nature and all her glory, this place will definitely not disappoint. Then of course, the resort boasts Cebu's first and only wave pool at the time of this writing.
The pool itself is massive by Cebu's standards with an estimate area of about 2,000 square meters. Unfortunately however, if your looking for a pool that you can enjoy diving into (AKA deep), this isn't going to work for you. But hey, did I mention it has artificially generated waves that can go as high 2 meters if the operator so desires? That's right! Higher than you most likely they want it to.
But of course, given the family and recreational market of the resort, you don't expect surfing waves on here anytime soon unless maybe you can talk to the owner into doing so. The whole gentle to moderate waves experience is no doubt an experience to write home about especially since this is the only place in Cebu where you can experience such.
The pool itself has an amazing backdrop of Pinamungajan's mountain formations and if you get lucky, you might even chance upon a part of it where water falls.
All around the pool, there are also cottages and accommodations of various sizes. The cheapest cottage can be had at 600. There are bigger ones that are naturally more expensive.
Also, please take note that the wave pool machine will only be turned on if there are at least 10 people on the pool already.
Hidden Valley Mountain Resort FEES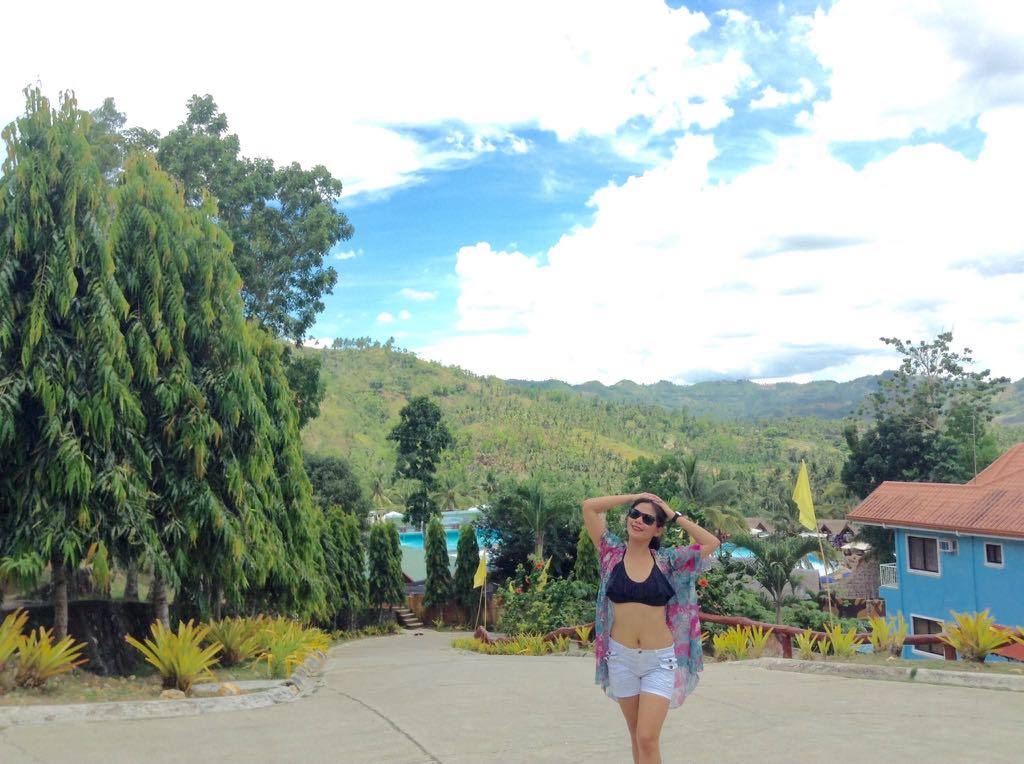 The place actually is composed of 2 resorts which can get confusing. We ended up paying the PHP 150.00/head fee which gives you access to the wave pool as well as all the other parts of the massive area the entire resort has to offer. I believe if your just interested in going to the wave pool, it'll only be PHP 100.00/head.
They have plenty of choices when it comes to day use and overnight accommodations as well. A room for 2 would set you back about PHP 1,400.00 for day use and PHP 2,000.00 for overnight. They also have bigger rooms and even dormitory like accommodations for team buildings and larger groups. Here's an estimate of their pricing although this is not updated by no means so best would be to try and get a hold of them through contact details provided later on this post – although you should be patient because getting a hold of them is not the easiest of feats.
Old rates.
CORKAGE FEES
This actually deserves it's own sub heading because from what I know, this has gotten one of the worst feedback regarding this resort. Imagine paying PHP 50.00/menu and even PHP 600.00 for 1 lechon?!
To continue with this resort's somewhat confusing management style, the corkage fees are no doubt easy so best check with them ahead. Check out this review too for good measure:
On another note, I believe the management is doing this because they do have a good restaurant/canteen where we can get food. Good or bad, this is something you have to decide for yourself especially if your a large group – we weren't.
Sky bike details
Late 2017 saw the introduction of Hidden Valley Mountain Resort's newest attraction, the sky bike.
You can pay 200 pesos to go through the course back and forth or 100 pesos just to go 1 way. It sounds a bit too pricey but once you took the time to get to this hidden place in the mountains, I recommend doing what you can as it should make your trip more worthwhile.
How to get to Hidden Valley Resort
If your still up for it, then here's how you can get there.
From Cebu South Bus Terminal, you can take a bus ride going to Lutopan, Toledo City. From there, you can then ride a motorcycle (habal-habal) which will set you back about PHP 50-70 per head depending on your negotiation skills and of course the driver.
The travel time to Toledo would be about 2 to 2.5 hours and from Toledo to the resort would be about 1 hour. The road going to the resort is by no means the best quality so be prepared to face such a challenge before being worthy of enjoying the resort.
Have you been there? Please share your comments below or message us on our Facebook page!