Saltwater pool at the rest house // Photo source: Jarapan's Resthouse Facebook Page
The beach is always a great place to be ~
Yes, yes… We're currently on lockdown. However, let's look at the positive side of things. Let's take this time to be with our loved ones, and we can have this as a time for us to plan our out of town trips soon. We know of a place in the north of Cebu where you can have the whole resthouse and resort all to yourselves – Jarapan's Resthouse in Daanbantayan.
Jarapan's Resthouse became popular among netizens when it trended on social media because of its water slide that connects the pool area right into the sea. It's pretty cool actually and would be a lot of fun to try out. It's a private rest house right in front of the beach.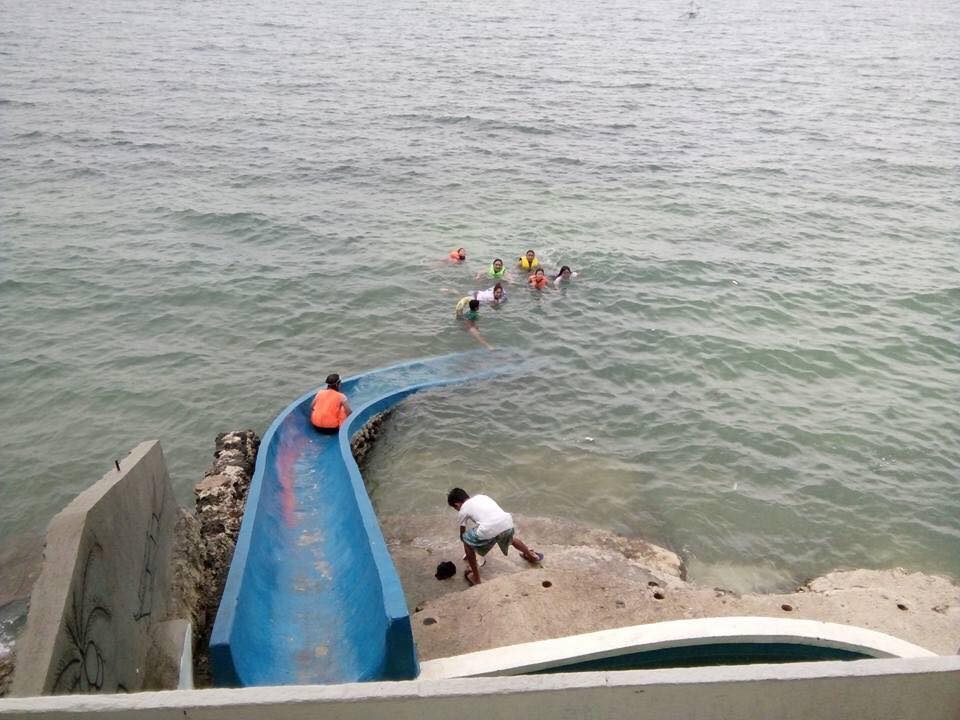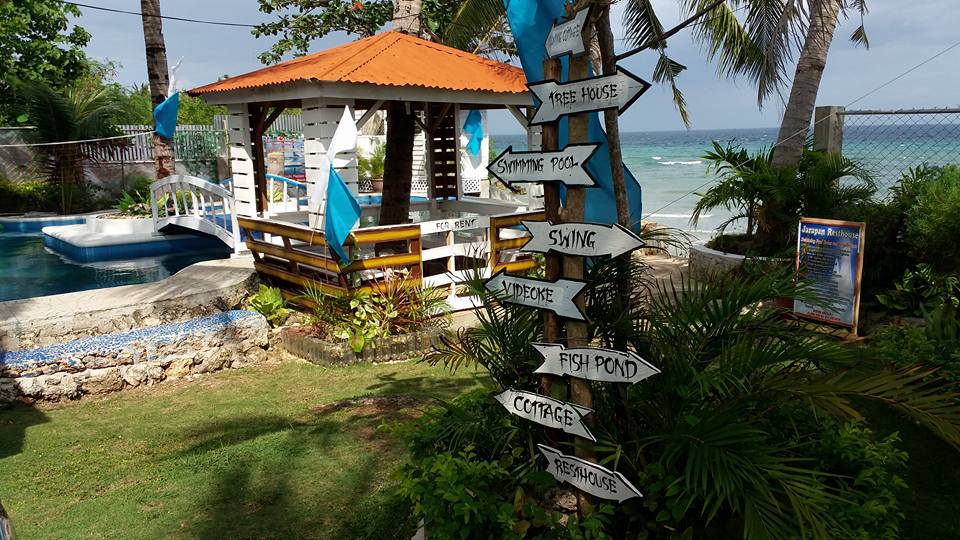 The resthouse is great for intimate gatherings like team buildings, family reunions, barkada outings, and even birthday or christening parties. You can set up the area to your liking once you book it for a special event.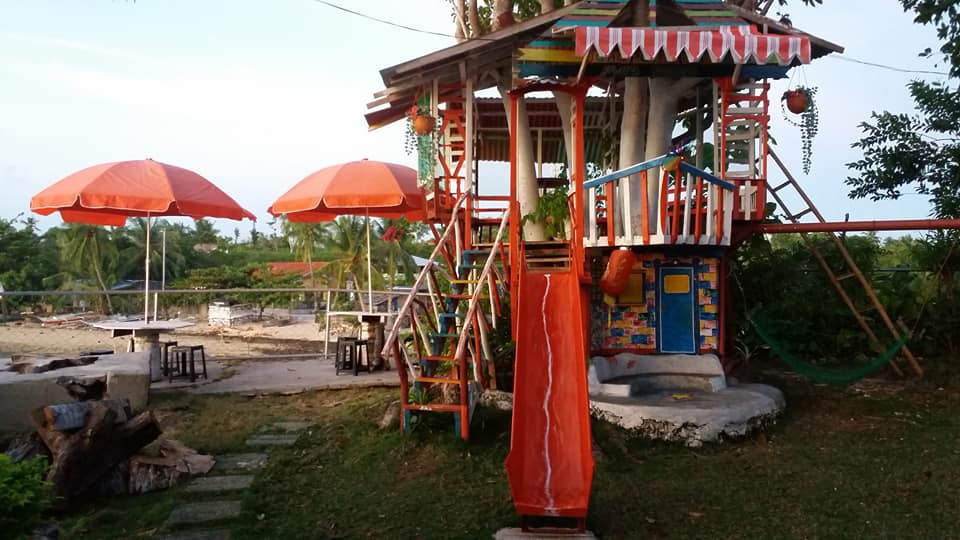 After spending some time swimming at the beach, you'd want to eat a lot and you guys can have a bbq party here. You can grill on the side, while your family and friends sing and dance to some karaoke hits. Then the kids can dip and splash at the pool.
The beach at Jarapan's Resthouse also looks like a good place to do some snorkeling fun. Then, you can bathe under the sun or just read a book while you breathe all that fresh sea breeze. Meditate or practice some sun salutation while you wait for the beautiful sunset. And at night, you can marvel at the pretty night sky and gaze at the million stars above. Sounds pretty good, eh. 🙂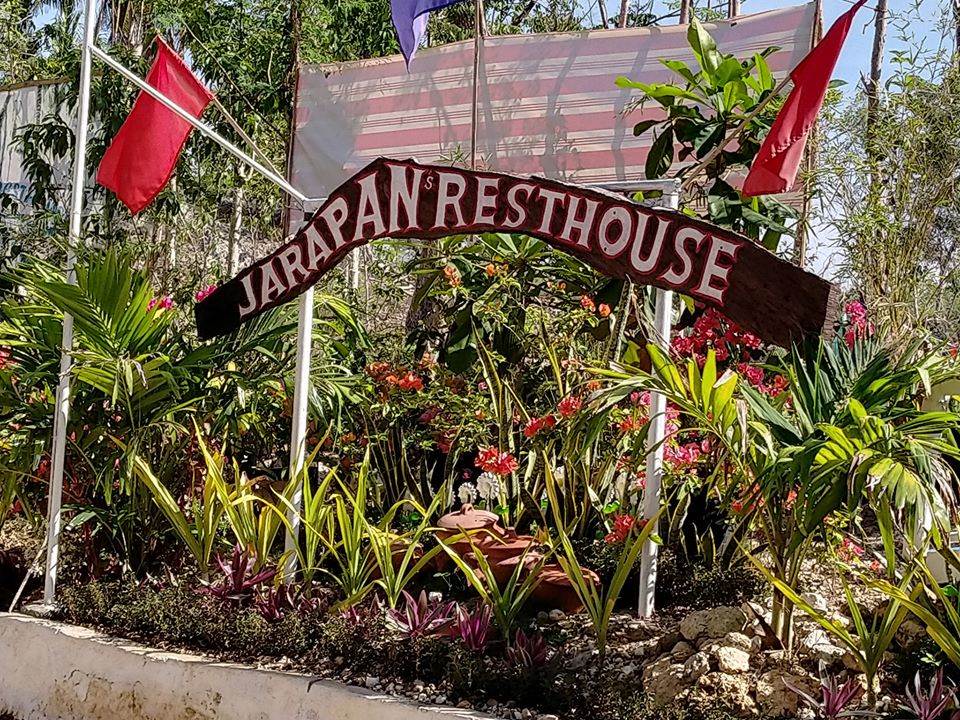 READ: Carnaza Island – Exploring Carnaza Island on a ₱ 1,180 Budget
Rates
Day Use Rates:
Entrance Fee
– Adults – Php 100 per head
– Kids – Php 50 per head
Cottages
Umbrella Cottages ranges from Php 150 – Php 350 per cottage
Cottage – Php 400, good for 10 people
Cottage – Php 500, good for 15 people
Native Cottage – Php 1,000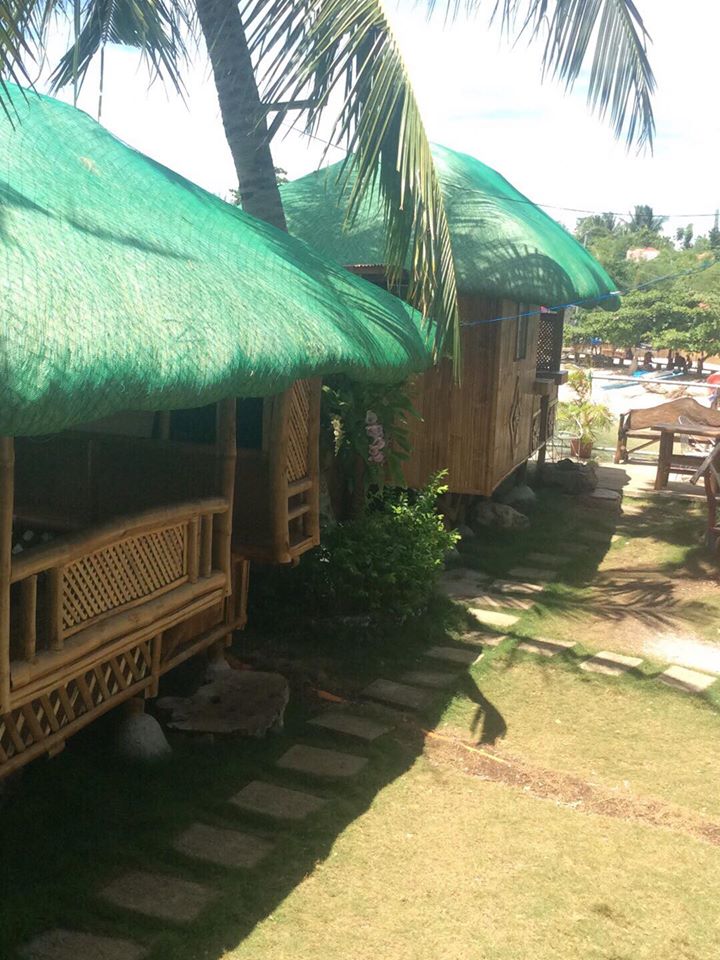 For guests who wish to stay Overnight, these are the following rates:
Main VIP House Exclusive:
– Exclusive Rental of the Main VIP House with 2 Bedrooms
– Php 7,000 a night
– good for 15 people
– has a living room
– has a dining area
– with fully equipped kitchen
– with own toilet and bath
– fully furnished
– with refrigerator
– with cable TV
– additional Php 200 per person if the group is more than 15 people 
Exclusive Rental of the Whole Place 
– Main VIP House with 2 Rooms and Club House with 4 Rooms
– Php 12,000 a night
– 2 Bedrooms Main House (with air-condition)
– 4 Bedrooms Club House (1 with air-con, 3 non-air-con)
– good for a group of 25 people
– with own toilet and bath
– fully furnished
– with refrigerator
– with cable TV
– additional Php 200 per person if the group is more than 25 people
NOTE: Prices are subject to change without prior notice.
Other Rates:
Karaoke – Php 1,000 unlimited use until 10 PM and you may continue using the next day
Pumpboat – Php 300
Sailboat – Php 1,499 for 1-hour use, maximum of 4 people (additional for the succeeding hours is Php 300 per hour)
Floating Cottage – Php 50 per head minimum of 5 people
READ: House of the Holy Family – a Pilgrimage Hill in Daanbantayan
Amenities
Swimming Pool with saltwater
Floating Cottage
Karaoke
Treehouse
Playground for kids
Outdoor swing
Cottage by the pool
Clubhouse
Note: The pool is open for swimming from 9 AM to 6 PM on Mondays to Fridays and from 8 AM to 9 PM on the Weekends and Holidays. 
How to get there
Jarapan's Resthouse is located in Sitio Suba, Brgy. Malbago, Daanbantayan, Cebu. The place is approximately 122 KM from the city proper.
CAR: The most convenient way to get to the rest house is through a private or rental car. Just search "Jarapans Resthouse" on Google Maps or Waze and follow the directions. The drive up there from the city may take 3 to 4 hours.
BUS: Go to the North Bus Terminal in Mandaue City. Get on a bus that's bound for Daanbantayan via Bagay. Tell the driver or conductor to drop you off at the Eskina sa Brgy. Malbago, you will see a sign that says Jarapan's. From there, take a habal-habal ride to Jarapan's Resthouse in Sitio Suba.
Information
For more updates and information, visit their Facebook Page – Jarapan's Resthouse, Daanbantayan or give them a call at the following numbers: 032 381 9800 / 0922 438 3216 / 0955 624 8216