Whether you're from Cebu or have lived here only for a while, DaanBantayan is probably one of the most popular destinations of Cebuanos when deciding on where to go – to relax and unwind from the stressful buzz of the city life. Be swept away and fall head over heels in this luxurious resort.
Kandaya Resort is situated in Agujo, DaanBantayan Cebu and is only a 3-hour drive from the city. With its breath-taking and delightful sceneries from the villas to the beach, no doubt you'll feel that natural high during your stay.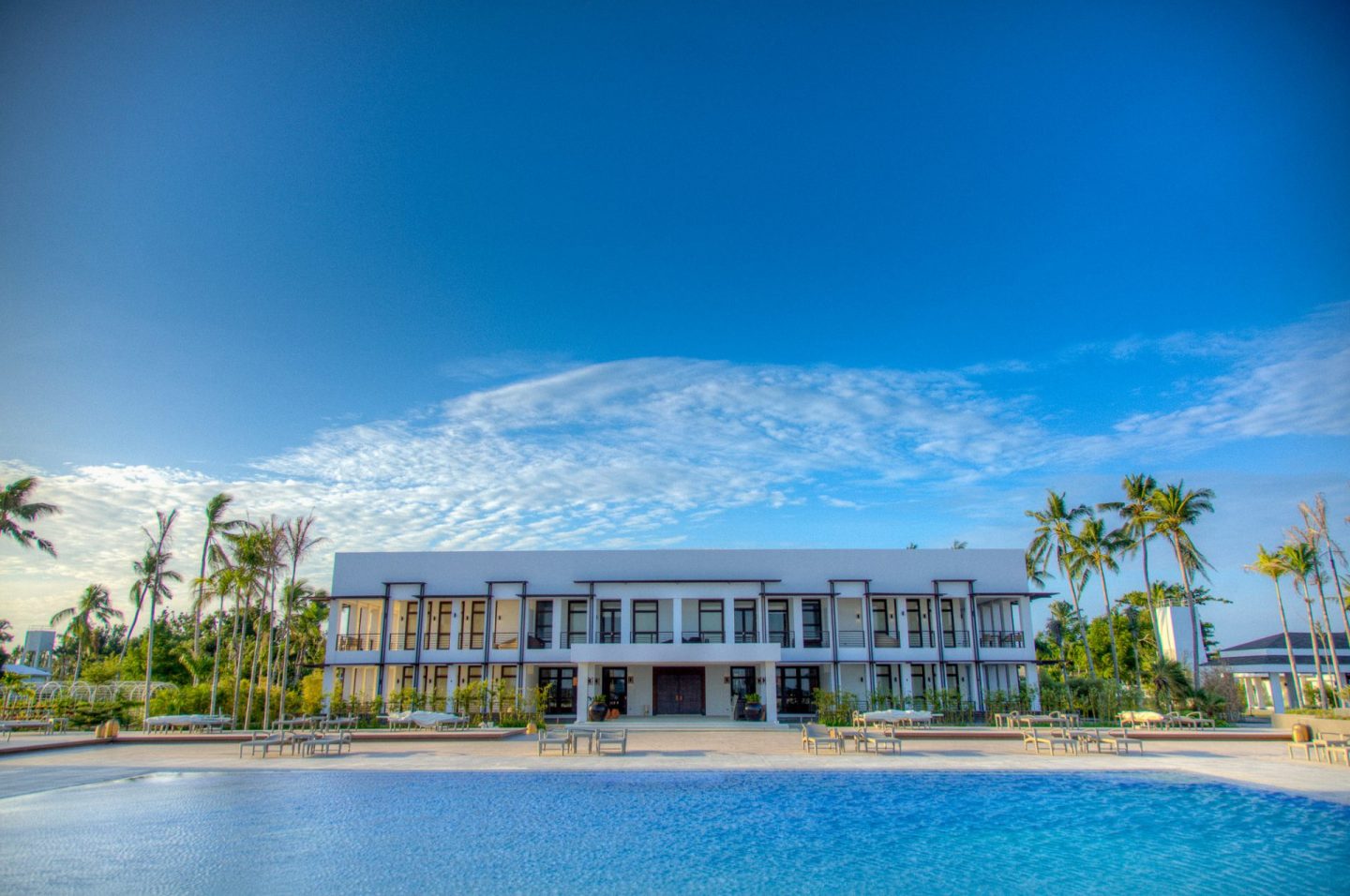 A little history on how the resort got its name. It was named after Datu Daya – an ancient tribal chief, he was so brave and was the defender of the old Bantayan. This little piece of heaven located at the northern tip of Cebu, offers a wide range of facilities and amenities that would ensure you rejuvenate your soul to its full extent.
Rates & Accommodations
Kandaya Resort brings you 40 plus accommodations, tailored service and an intimate and personalized opportunity to recharge and enjoy a luxurious retreat in a tropical island paradise.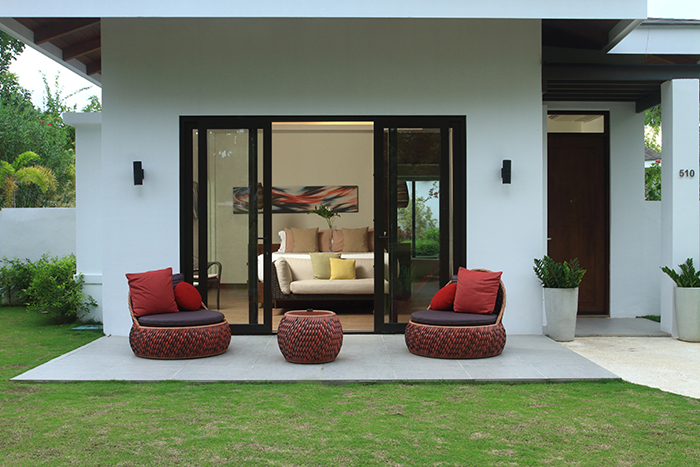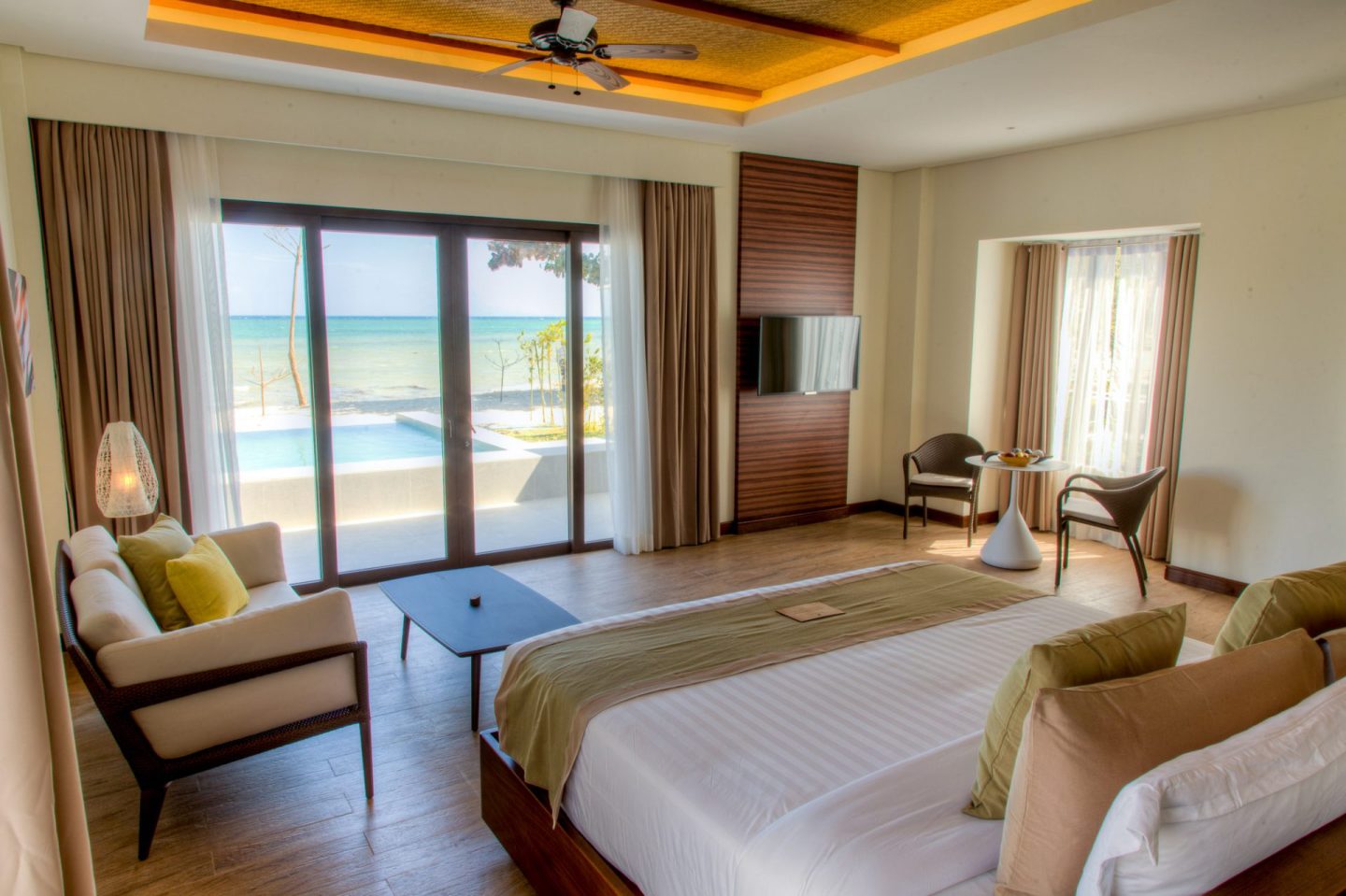 | | | | |
| --- | --- | --- | --- |
| Room Type | Qty | Area | Price |
| Deluxe Room | 12 | 50 m² | ₱8,678 per night |
| Premier Room | 2 | 54 m² | ₱10,485 per night |
| Ocean View Suite | 4 | 82 m² | ₱13,365 per night |
| Garden Villa | 6 | 55 m² | ₱10,485 per night |
| Garden Pool Villa | 3 | 55 m² | ₱13,365 per night |
| Beach Pool Villa | 6 | 65 m² | ₱16,020 per night |
| Ocean Pool Villa | 7 | 68 m² | (est) ₱19,350 per night |
All rooms are good for 2 adults and 2 children (6-12 years old)
Complimentary scheduled daily activities
Complimentary use of the game room
Complimentary use of the gym and mixed martial arts
Complimentary use of kayak and paddle board
Complimentary use of recreational bicycles
Day time complimentary use of the multi-purpose court for basketball, volleyball and tennis
**includes government taxes, local taxes and service charge
**rates are subject upon availability
Other Hotel Facilities and Amenities
Kusina Restaurant
Yoga Studio
Swimming Pool
Island Hopping
Basketball
Billiard
Daya Spa
Datu Lounge
Kuwadra
Beach Volleyball
A Host of Water Sports
Gym
MMA Kombate
Private White Sand Beach
Diving
Tennis
Table Tennis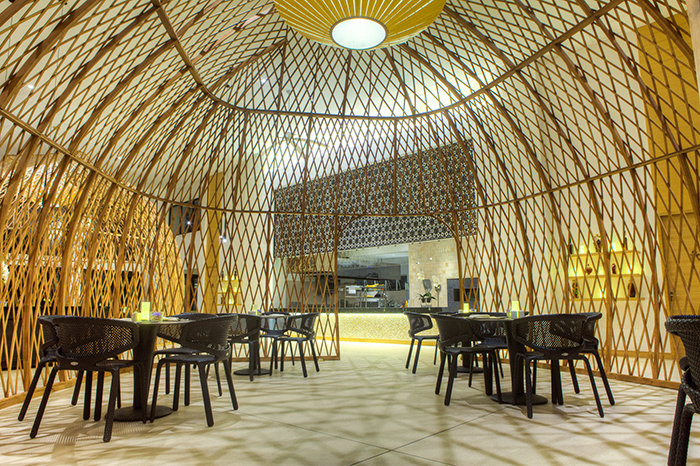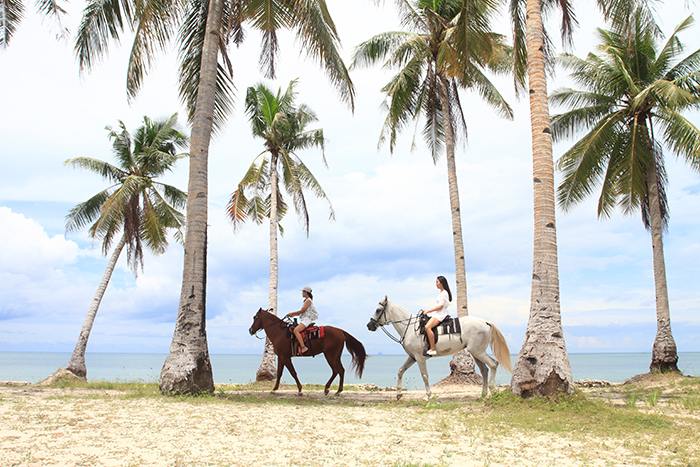 How to get there?
SHUTTLE/ HELICOPTER: The resort offers transportation – a shuttle service to pick you up from the airport. The shuttle provides snacks, drinks and other thoughtful touches for a safe and pleasant journey to the resort.  This shuttle/ van costs PHP 4,000.00 for one way and PHP 7,000 for round trip – maximum of 6 persons. Want to take it to the next level? Kandaya Resort has a helicopter to pick you up; it costs PHP 180,000 for one way – maximum of 4 persons, including your luggage.
CAR: Take your private vehicle and you may use google maps to track the location of the resort. Just pin "Kandaya Resort" and follow the navigation.
BUS: You may take a bus from the North Bus Terminal in Mandaue City, ride on any bus en route to DaanBantayan via Bagay. You just inform the driver to drop you off at the Kandaya Resort. Bus fare is estimated to be PHP 212 going there.
For more information on Kandaya Resort, click on this link www.kandayaresort.com. You may also call them in their phone no. +63 32 260 6006, fax no.: +(63) 32 437 8691 or email them at [email protected].