Filipinos in general love to sing. They say that among the best singers in the country are from Cebu 😉 Cebuanos do love to sing, that's why there are countless karaoke bars in almost every corner.
There must be at least 1 go-to for you and your barkada where you can freely enjoy good food, drinks, music, and company so we've listed different karaoke spots in Cebu where you can sing your heart out.
Song Hits Family KTV
If you are a 90's kid (or older), you know that "song hits" used to refer to a magazine of song lyrics with guitar chords. It used to be a tool for bringing family and friends together through jamming and singing along.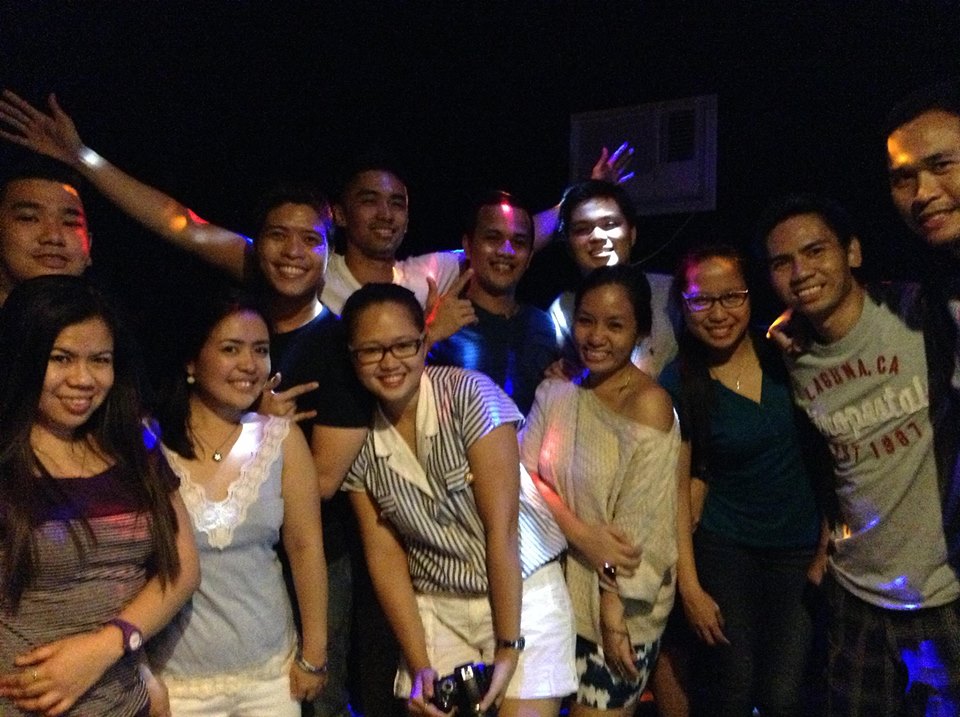 Now, Song Hits easily comes to my mind when it comes to karaoke because of the few karaoke experiences where Song Hits offer its accessibility and family-friendly atmosphere. Rates are also a huge factor in choosing this place to hold a karaoke session with friends because the lesser the rate per hour, the more time you get to spend singing.
Opened in 2009, Song Hits remains to be a go-to KTV for people who want to have fun, de-stress, celebrate or just express emotional baggage for a very affordable price. Food and drinks are available upon request.
The songs are slightly outdated, so if you want a new song to be included in the list, you will have to send a request.
Rates
This KTV is a sure hit for students because you don't need to spend so much on an hour. Below are the rates:
Silver Room- 129-169 php/hr. (6 max)
Gold Room- 169-249 php/hr. (10 max)
Platinum Room- 299-399 php/hr. (16 max)
Diamond Room- 499-599 php/hr. (24 max)
Menu
Food and drinks in Song Hits are very affordable and appetizing– makes it a really great place to celebrate! Below is the menu starting with the drinks.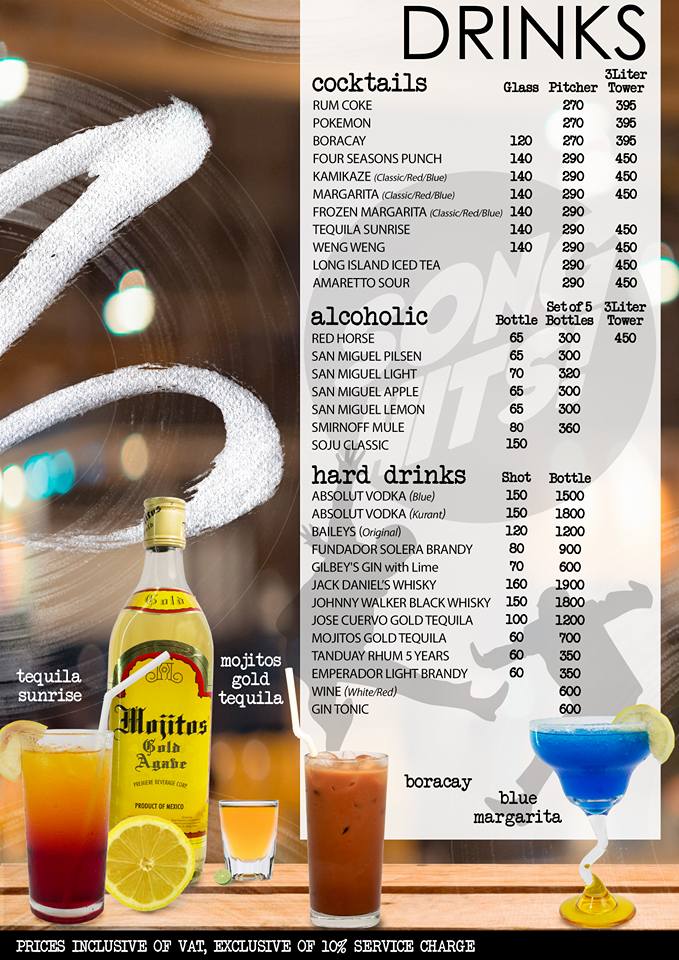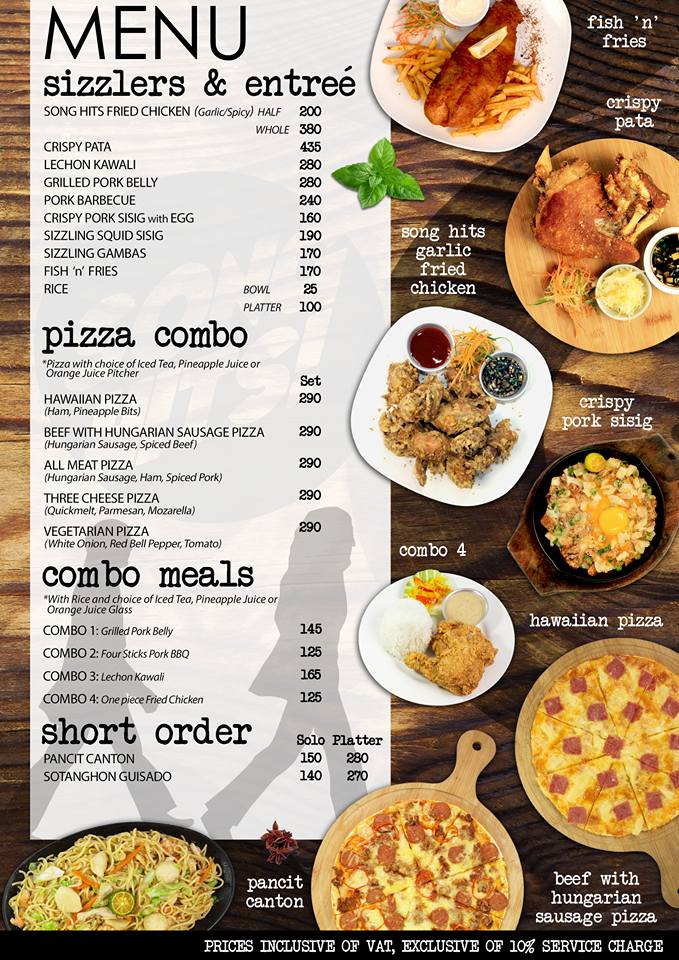 Locations: There are branches in Banilad (M. Cuenca Ave.), Mandaue (A.S. Fortuna), Jones Ave. (Crown Regency) and the main in Mango (One Mango).
How to get there
Jeepneys that pass by the area are 06H, 14D, 14I and 62B. The One Mango Branch and the one in Crown Regency are just walking distance from Robinsons Fuente.
To contact Song Hits Mango, please dial 266 1061 or click here for their FB page.
Red Box
Red Box is one classy KTV with a classy price tag as well. If you have VIP visitors and would like to entertain them, this place will take care of them. The rooms look like the ones I see on K-Drama where CEOs and most VIPs drink and party. Expensive-looking, stylish and modern. Of course, food and drinks are available to complete the KTV experience.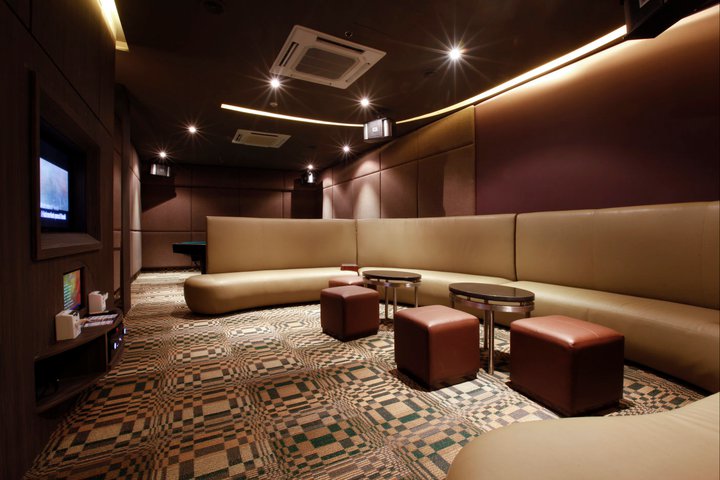 Rates
The rooms are huge– really great for bonding with family, friends, and workmates. Red Box won't disappoint you in terms of song choices because the list is updated.
Happy Hour- 199 php/person (3-7 PM, T-TH & Sundays)
Prime Time (weekdays)- 199 php/person (7-12 MN, T-TH & Sundays)
Prime Time (weekends)- 299 php/person  (7-12 MN, Fridays-Saturdays)
After Hour- 99 php/person  (12 MN- 3 AM, Fridays-Saturdays)
Location
Red Box Cebu is located in Ayala Center Cebu, G101 garden level (terraces area).
How to get there
Take 14D, 13C/13B, 03Q (from SM), and a lot more. Going to Ayala is not something that we will need a guide for so I'll just insert a photo where to find Red Box exactly if you are coming from The Terraces entrance near Bread Talk.
For more information, please ring them at 417-1675 or scroll through their Facebook page.
The Playlist Family KTV
If you reside in Mandaue, The Playlist Family KTV is among the options that you should consider. It is a simple KTV bar with all the basic necessities that you will ever need to have the best karaoke night with your friends.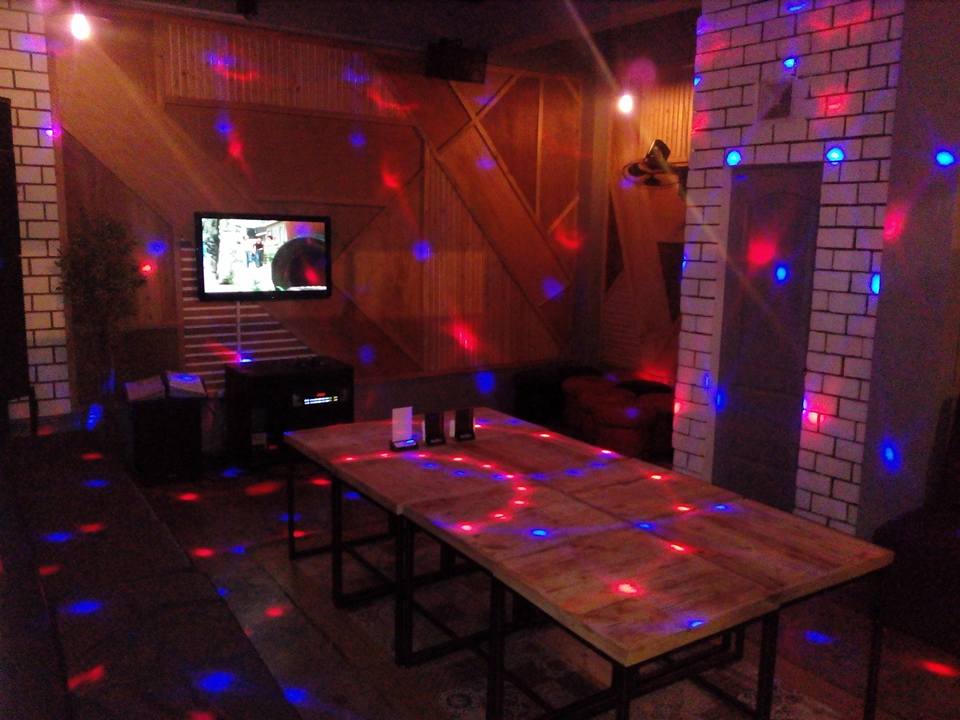 If you study in CDU, here's a stress reliever that you might want to try. Nothing fancy but it is accessible, affordable and welcoming– perfect for a fun night still!
Rates
For the hourly rates, please be guided:
Suite- 760 php (weekdays), 960 php (weekends) max of 35 persons
Superior- 560 php (weekdays), 760 (weekends) max of 25 persons
Super Deluxe- 360 php (weekdays), 560 php (weekends) max or 10 persons
Deluxe Room- 320 php (weekdays), 520 php (weekends) max of 20 persons
Standard Room- 240 php (weekdays), 440 php (weekends) max of 15 persons
Studio Room- 200 php (weekdays), 400 php (weekends) max of 5 persons
Double Room- 160 php (weekdays), 200 php (weekdends) max of 2 persons
How to get there
The Playlist Family is in North Reclamation, Mandaue near Cafe Racer and Kampo. You can take 01K from Colon or SM and walk to the bar, but the easiest and the most convenient option is to take a cab if you have no private vehicle available. Please call 3440262 for more information or check their FB page for updates.
Music 9 KTV
Music 9 is a family KTV but minors are not allowed. It is a humble KTV with decent rooms that can fit up to 15 persons. Music 9 is a more secure option for me because it is inside a mall where guards are abundant. So whatever happens (God forbid), you know that you have CCTV cameras around and security personnel to look after you after you get drunk!
Rates
Small- 69 php/hr. good for 4 persons
Medium- 99 php/hr. good for 4-8 persons
Large- 149 php/hr. good for 10-15 persons
How to get there

Music 9 is in a very comfortable location. If you want to take a breather from shopping in SM or simply take a break from the city traffic, a nice karaoke session in APM would help you loosen up a bit before going home.
From SM City Cebu, just walk across the next mall, go to the second floor and look for Music 9.
You may inquire through their FB or call them at 273 4450.
D'Voice KTV & Restobar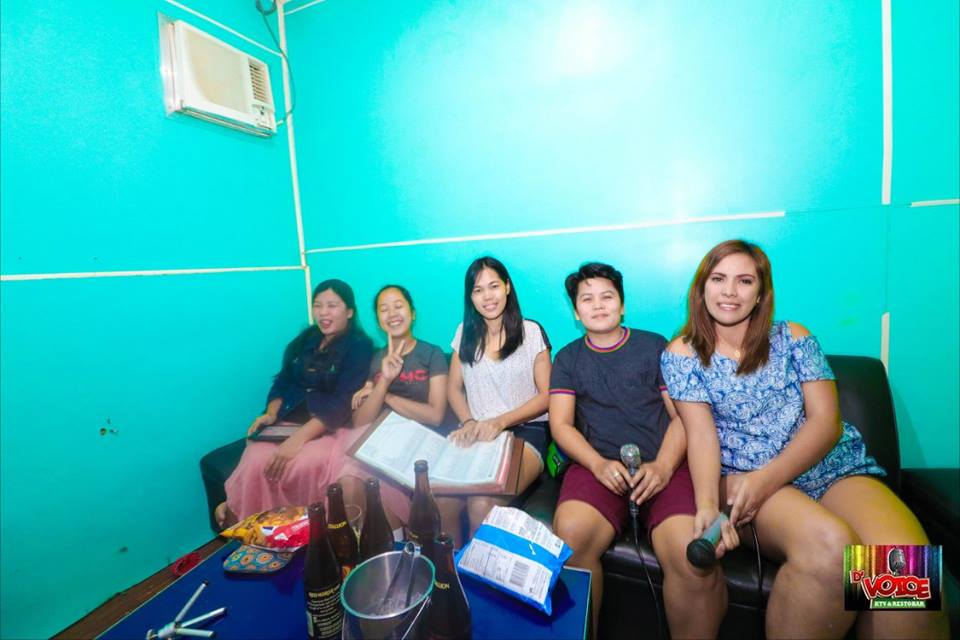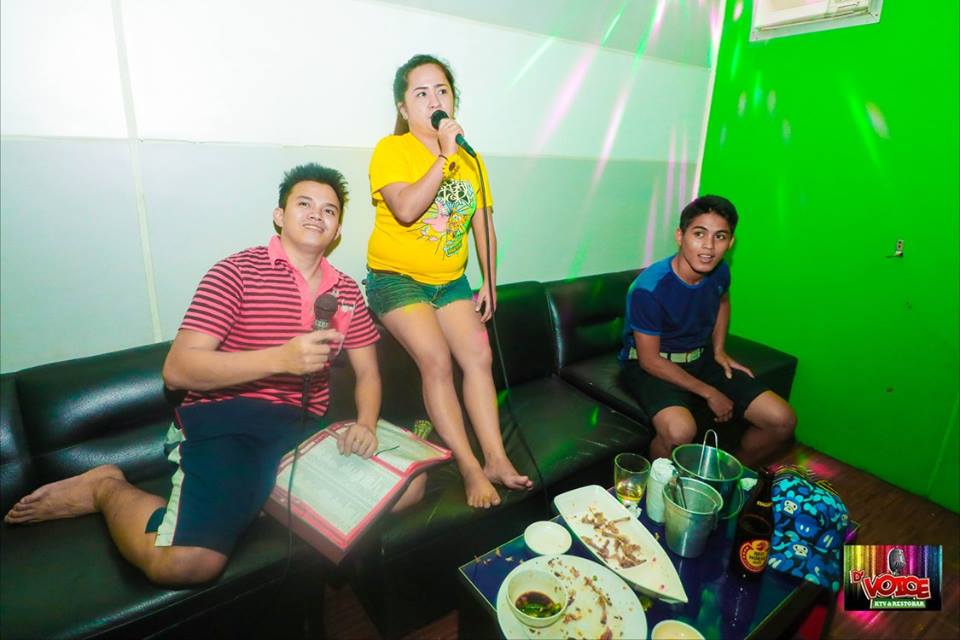 If you are looking for a more "pang masa" karaoke bar, you can find one in Banawa– D' Voice.
A huge part of the KTV is a restobar, so it is a nice fit for those who want cheap food, booze, and music all in one place. Banawa is also a very nice location because there are several stores (711), eateries, and cafes around the area.
The rooms are actually decent in size, still great for small gatherings and celebrations such as birthday parties but you can't expect too much based on their reviews.
Rate
150 php/hr. good for 5-8 persons and 250 php/hr. for 10-15 persons.
How to get there
From Ayala Center, take 12L to Banawa (Jose Fortichi St.) then walk to D'Voice (landmark is 711 and Workplace Cafe). They are open from 8 AM to 3 AM. For reservations, please call them at 410 6610 and don't forget to check their Facebook page.
Music One Family KTV + DVD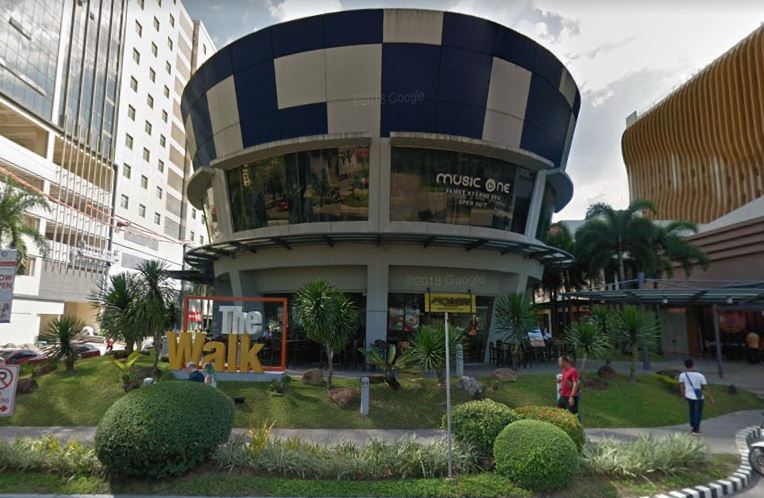 Music one is also a prominent choice for those who work in I.T. Park because this particular KTV offers a really cozy experience for their customers. The interior design is really nice, it feels fancy.
Their social media and website are not active at all, so if you need some information, you will have to call them at 4120572 or go directly to I.T. Park, 2nd Flr. The Walk, Lahug.
Hi-Fi Family KTV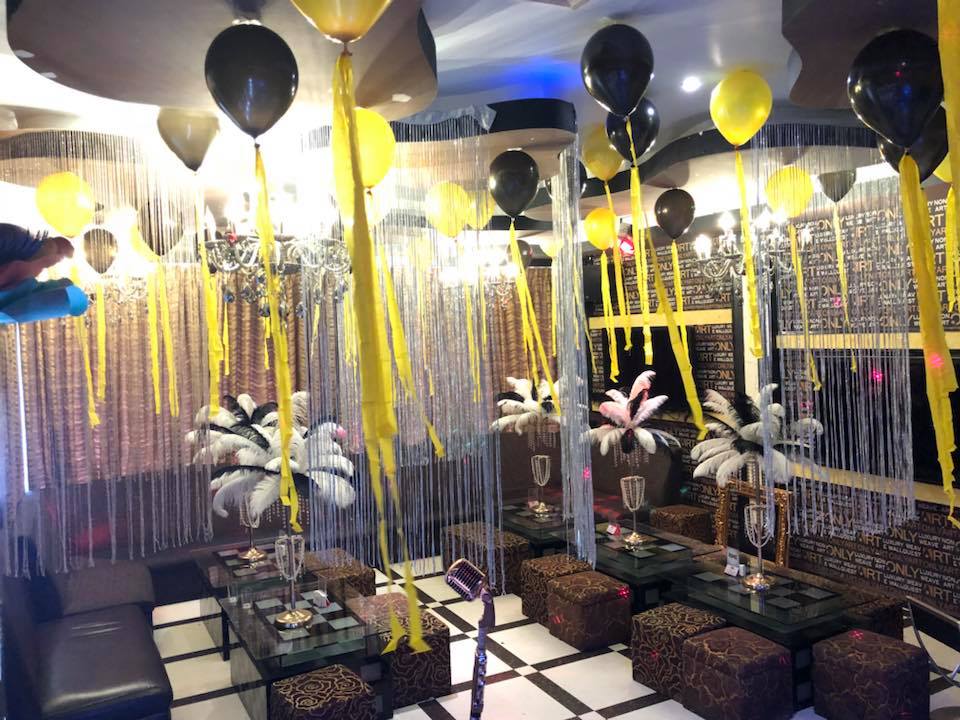 Another popular KTV is Hi-Fi. Hi-Fi can be easily identified as a karaoke spot that serves pleasant customer service. Although a little more expensive (but it's not really THAT expensive because if you divide 1 room rate into the minimum number of people, you only get to pay about 30 pesos per hour, per person) than many others, Hi-Fi remains to be one of the favorite karaoke bars in Cebu.
Hi-Fi has four different room types for groups of 12 to 50. You can host parties here, for sure, because they have really welcoming rooms that won't embarrass you if you are hosting a gathering. The rates may just seem high, but look at how many people can fit in one room!
Rates
Small Room- 380 php/hr., non-consumable (good for 12 persons)
Medium Room- 480 php/hr., non-consumable (good for 15 persons)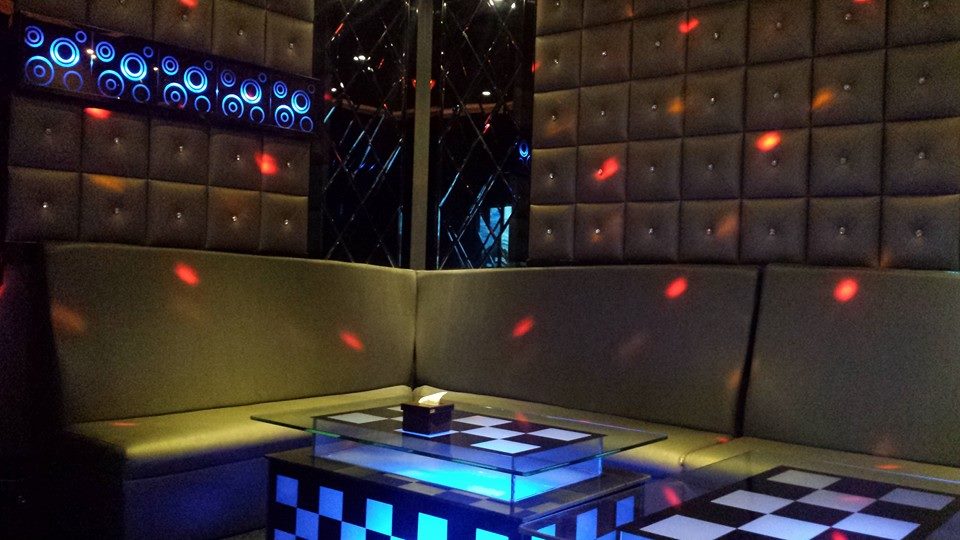 Family Room- 580 php/hr., non-consumable (good for 25 persons)
VIP Room- 680 php/hr., non-consumable (good for 30-50 person).
And if you are wondering if there is anything to eat, attached is their menu for your reference.
How to get there
You can find Hi-Fi in City Time Square, Mandaue City, near Parkmall. You can hail 01K from SM Cebu. Find out more about Hi-Fi here or dial 420 9956 to inquire.
K1 Family KTV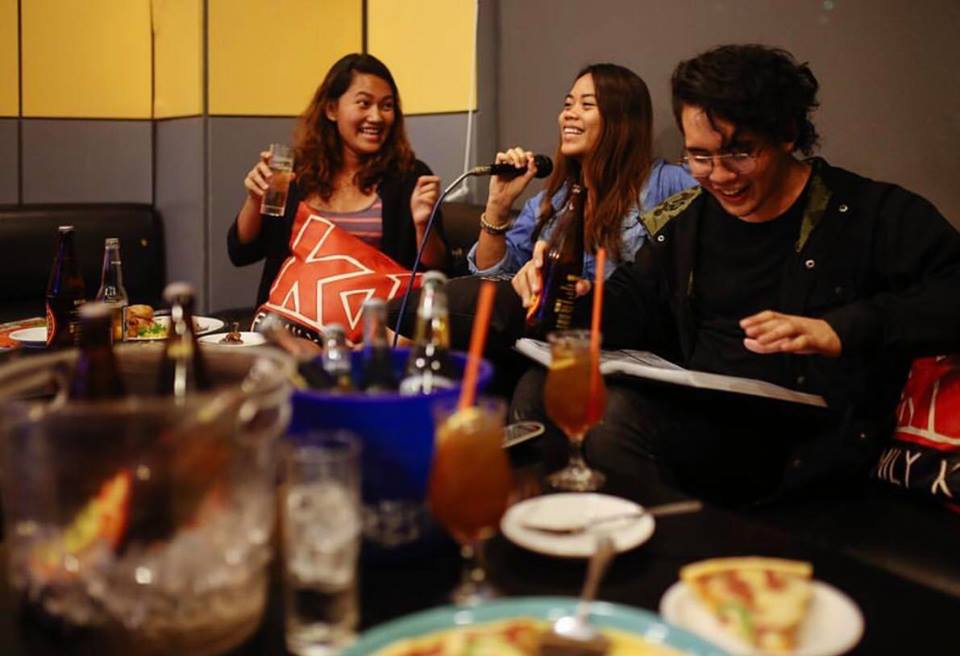 K1 Family KTV is also a popular choice among music lovers as well because of its location, vibe and overall service. The place doesn't feel cheap because it erects in Crossroads beside Abaca Baking Company. The rates are very reasonable as well. If you are looking for a decent KTV with reasonable rates– in Banilad area, this is the go-to.
Rates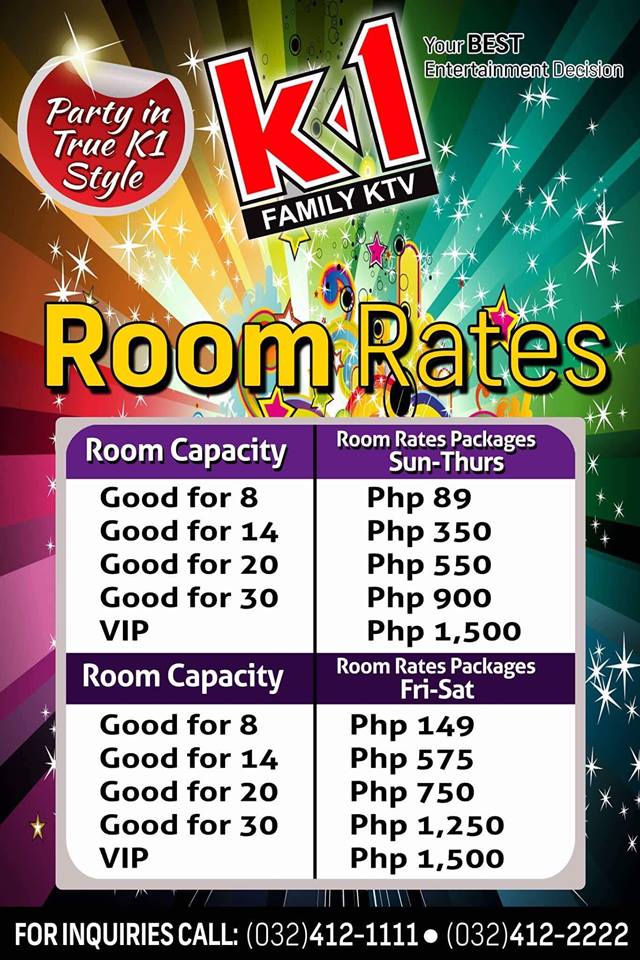 Sundays-Thursdays
Good for 8- 89 php/hr.
Good for 14- 350 php/hr.
Good for 20- 550 php/hr.
Good for 30- 900 php/hr.
VIP- 1,500 php/hr.
Fridays and Saturdays
Good for 8- 149 php/hr.
Good for 14- 575 php/hr.
Good for 20- 750 php/hr.
Good for 30- 1,250 php/hr.
VIP- 1,500 php/hr.
K1 offers party packages so that it is easier for you to decide.
How to get there
From Colon or Ayala Center, take 13C/13B. Inform the driver to drop you off Crossroads. Crossroads has several restaurants and other establishments so look for the closest thing to K1 if you can't find it– Abaca Baking Company. Check out their Facebook page and for reservations, call them at  412 1111.
Wat Ever Family KTV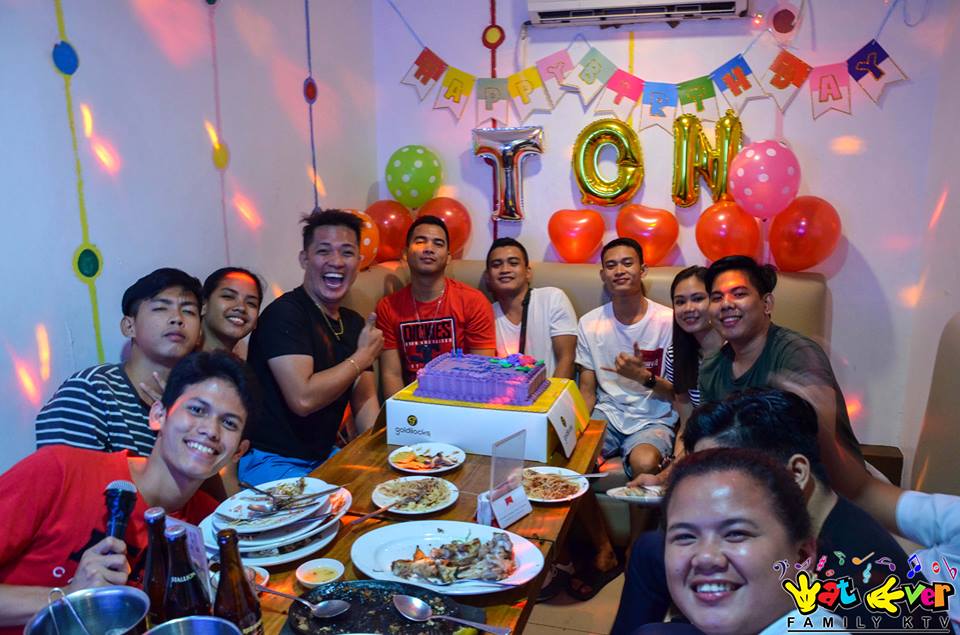 Wondering where to, next? Wat Ever is another KTV with acceptable standards, not cheap (in terms of quality) but certainly not grand as well. It is a great option for barkada nights because you won't go bankrupt when it's all over.
Rates
Their regular rates go from 99-149 php/hr., depending on the day and time.
How to get there
Wat Ever Family KTV is located in The Ridgres Bldg., F. Cabahug Road, Mabolo, and in The Outlet, Lapu Lapu City. You may call them at 09177034222 (Mabolo) or 09177926757 (The Outlet) for more information. Follow their Facebook page for more details.
Which karaoke hub do you often go to?