Boracay has been closed for a while now and people can't seem to get over the fact that it is still under rehabilitation. Since Boracay landed a title as one of the most beautiful spots in the world, tourists have now been looking for similar islands that resemble its gorgeous scenery, fine and white sand, blue skies and clear waters in its neighborhood.
Have they found the one?
Here in the Philippines, the beaches won't disappoint. Each island shows unique beauty. You can't find a Boracay-like island in Cebu. Instead, we have Bantayan Island, Malapascua Island, Carnaza and so much more!
We thought we knew everything about Cebu but we were wrong.
Our latest discovery is this peaceful island of Kinatarkan. I bet you haven't heard of this place as yet!
This side of the island is engulfed with huge rock formations which creates shade and a cool water temperature. This part is definitely not kid-friendly because the water is deep and rocky. Make sure to provide them with vests so that the kids would be a lot safer.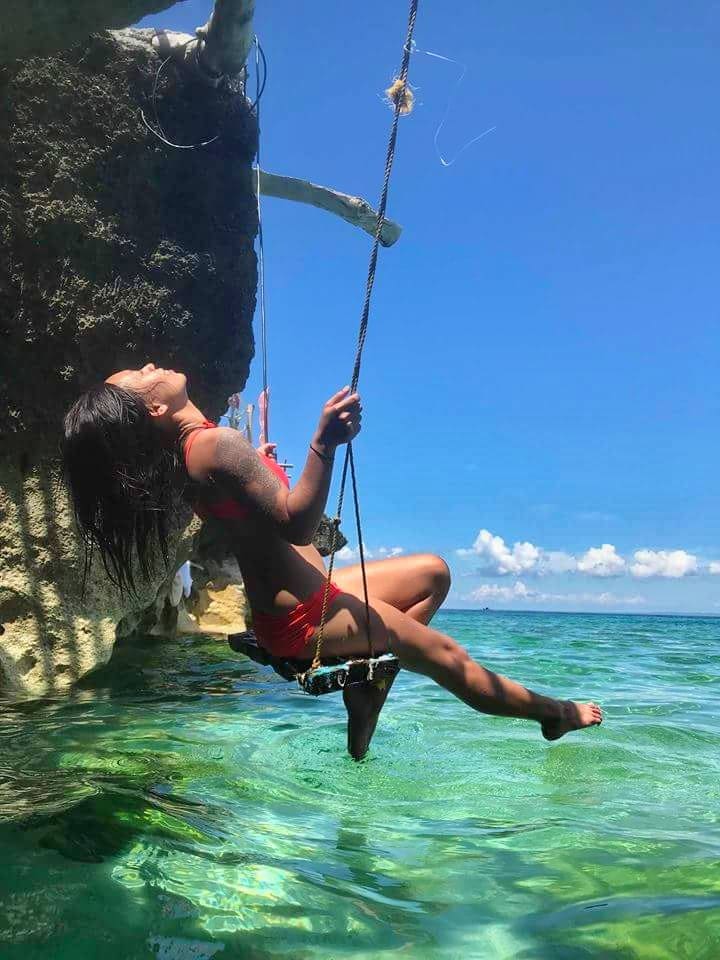 If you are not a fan of diving and jumping off the cliffs, here is a more serene option:
Experience the island life sipping buko juice under the shade! The island is very raw; never been touched and never been kissed!
There are no visible resorts around the area so your option is to rent a tent or spend a night or two in a hammock– which adds to the peacefulness of the place.
There are available tents for rent there.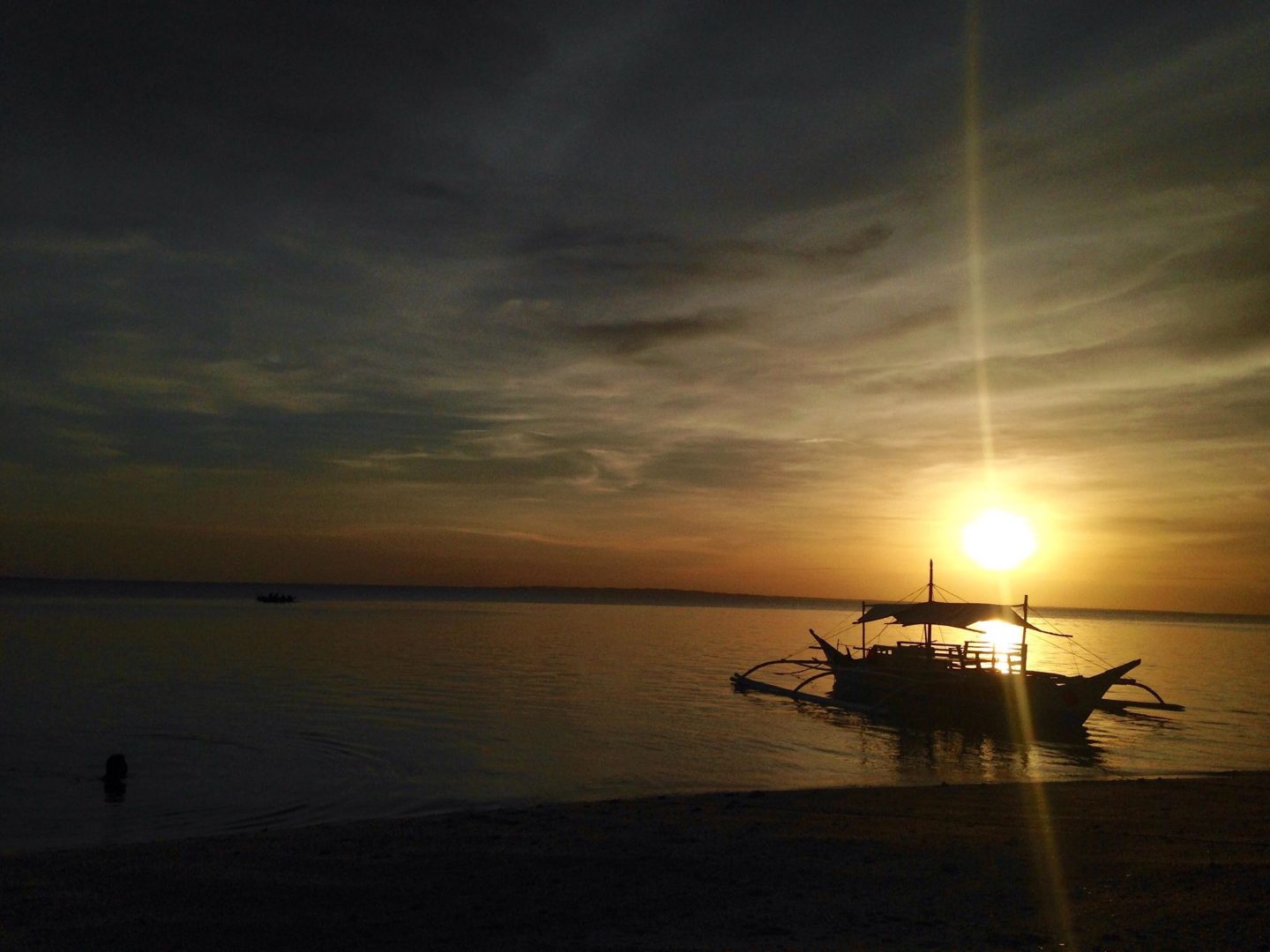 This virgin island is the perfect destination to your next travel goals! Remember not to spoil the island or you will face the consequences.
How to get there
From Cebu City, travel to Daanbantayan by bus. Go to the North Bus Terminal and look for a bus that can drop you off Daanbantayan Wharf, fare is 137 pesos. From Daanbantayan Wharf, you can ride on a small boat for only 50 pesos per person to Kinatarkan Island.
The ride will take about an hour.
Locals will then offer you a ride (habal-habal) for around 300 pesos for the whole tour good for two people.