When I think about this sleepy town, I would only recall a good friend who lives there, and the tower we visited when I went there. Other than that, I have no good or bad memories of Liloan. I only know a little about the place until now.
A small yet very interesting place in the northern part of Cebu is called Lilo-an. It is among the many sleepy towns in the province because of its quiet nature and there are no extreme adventures available to do in the town but that is not a bad news. This small town is a go-to place for anyone who wants to relax a little bit because Liloan is not very far from Cebu City yet not too close to the chaos and noise of the big cities.
Here are some spots I recommend for you to visit with your family and friends.
Cebu Wake Park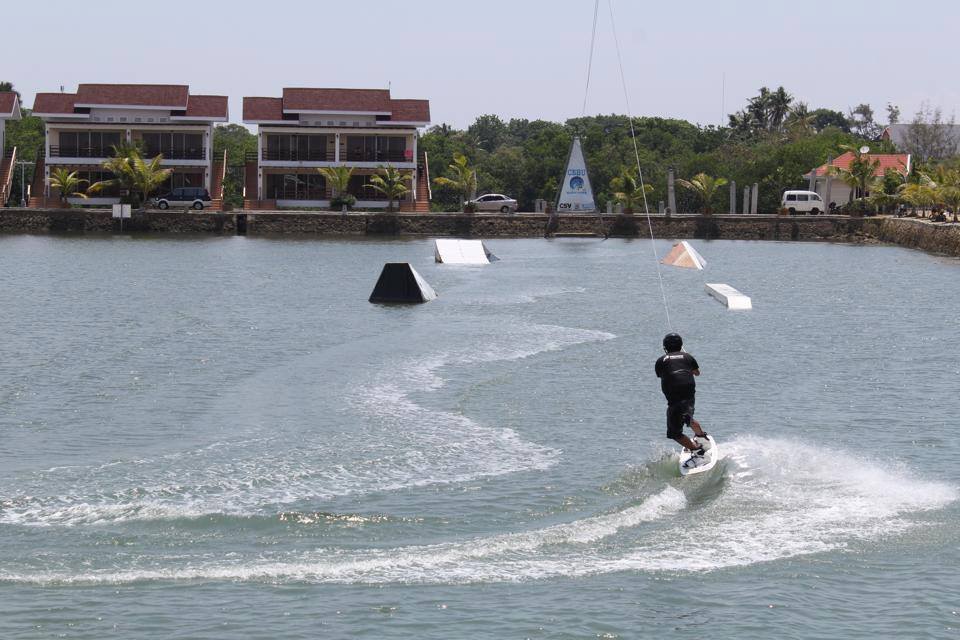 Travelers are adventure seekers by heart. As mentioned in the introduction, there are not too many exciting things going on in the town of Lilo-an but there are some interesting activities that would get your adrenaline rushing. If you are the kind of traveler who needs his or her heart pumping hard, then you would not want to skip this part.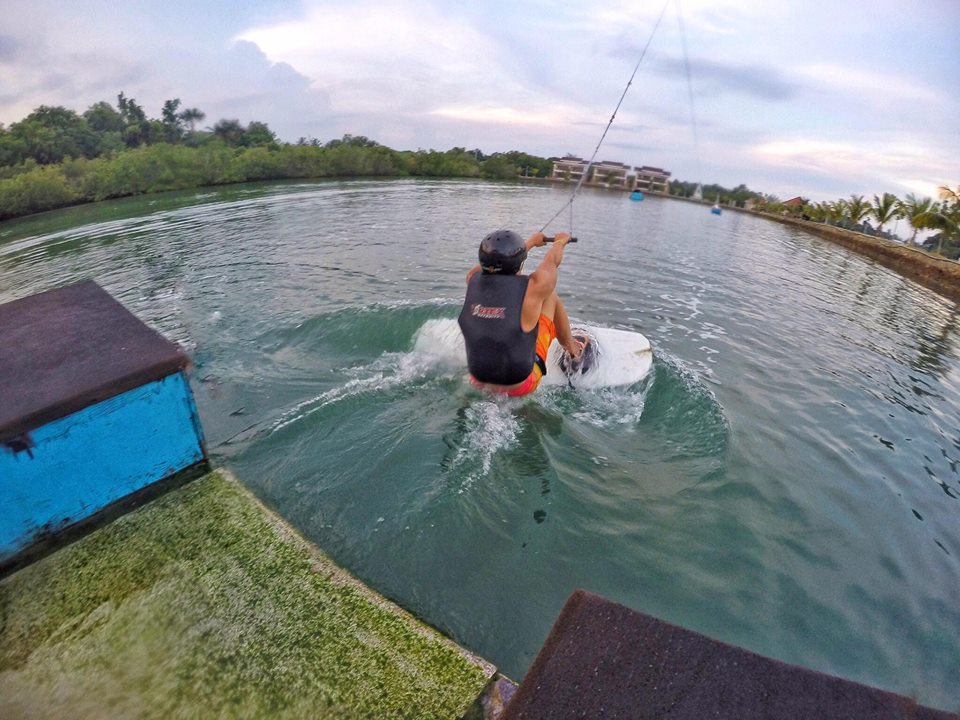 Going to Cebu Wake Park is the answer to your longing for adventure. This place keeps the water junkies entertained in the most exciting way, on a hot summer day. There is nothing more enjoyable than being able to freely enjoy the water while learning some new skills!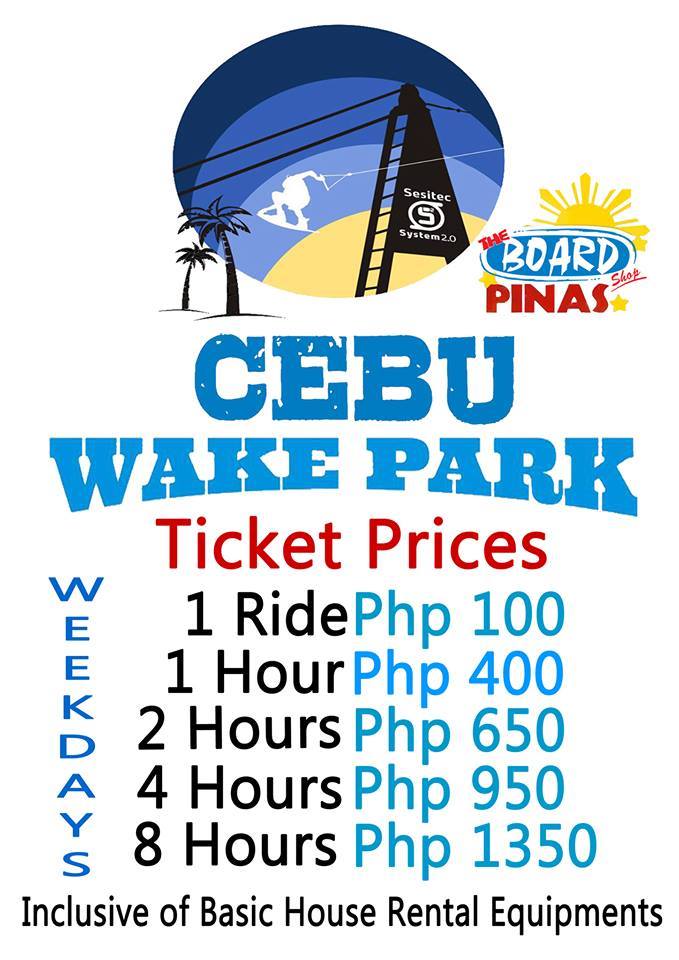 The park offers services to teach newbies how to do some watersport basics. Some activities they offer are wakeboarding, wakeskating, and kneeboarding. They also offer affordable rates from time to time.
Wakeboarding is what drives tourists in the park. It is the act of riding a board similar to a surfboard, over water. Unlike surfing, wakeboarding does not need big waves to perform incredible moves because a boat or in this case, a cable will drive your force.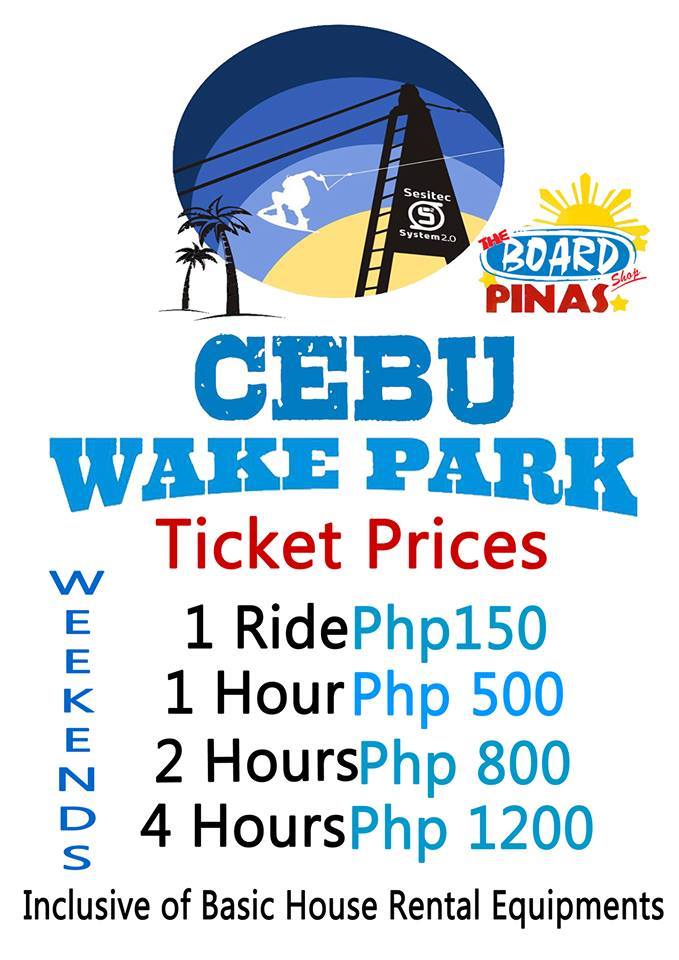 Trying something new like this is a very refreshing feeling, especially now that summer has come. Being in the water is fun that many people would travel far just to learn and practice the sport. Though tiring, there is nothing to worry about because resthouses are available in the area.
How to get there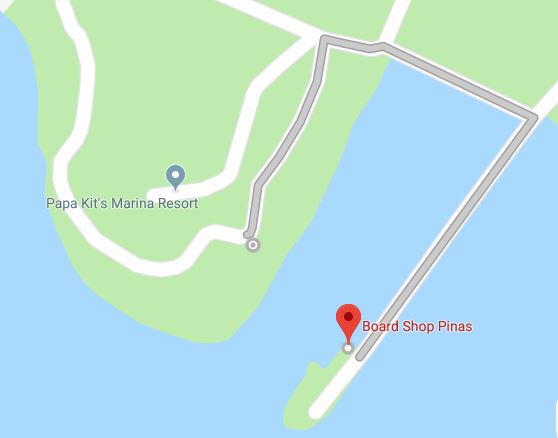 Cebu Wake Park is found inside Papa Kit's Marina and Fishing Lagoon in Silot Bay. If you are interested to learn more water skills, you may visit their website or Facebook or you may also contact them at 0998 544 9209.
Papa Kit's Marina and Fishing Lagoon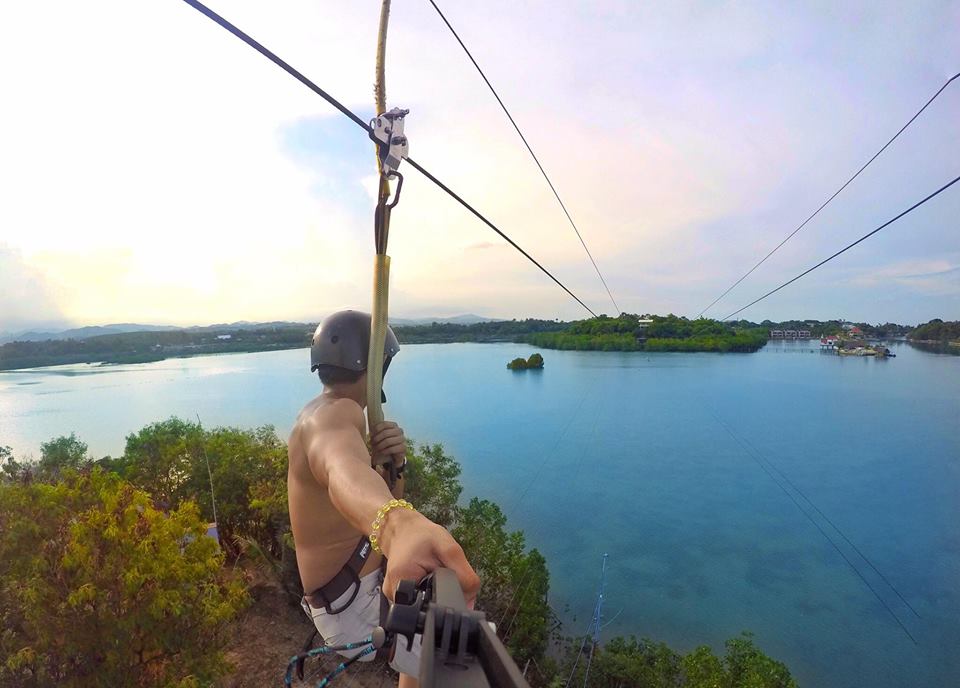 Speaking of water, Papa Kit's is popular among Cebuanos who like relaxing activities such as fishing, or a spontaneous, fun adventure such as zip lining–over a lagoon.
People come here because it is family friendly. There may be risky activities in the resort but they are never too risky for anyone to meet extreme accidents. Kids are also very welcome to join in the fun, of course, with proper supervision.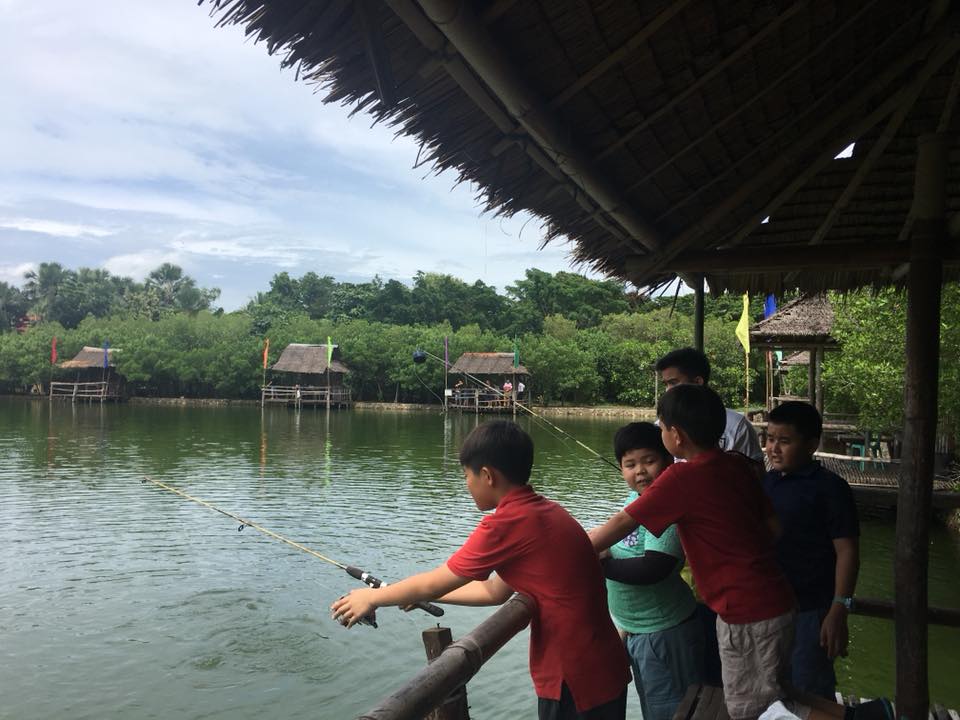 The resort offers very fun activities for young and old alike. Such activities include horseback riding, fishing, wakeboarding, boating, zip lining, wall climbing, and conquering their jungle obstacle and their hanging bridge.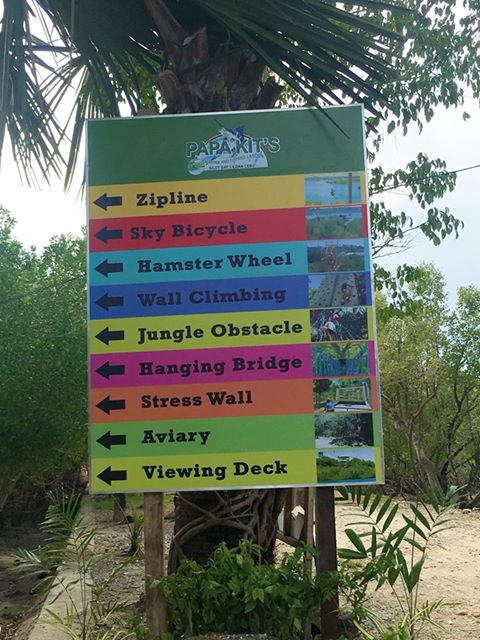 Aside from their cool activities, the resort allows overnight stays and have very homey rooms for their customers. They also have floating cottages that are for rent should you wish to take breaks in between the activities. They require an entrance fee of 100 pesos, consumable.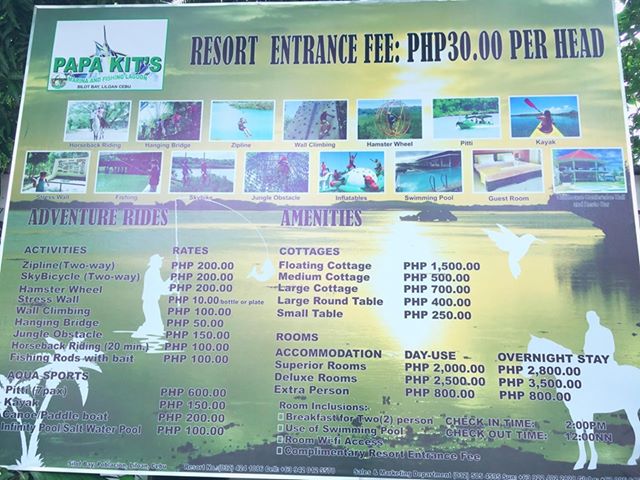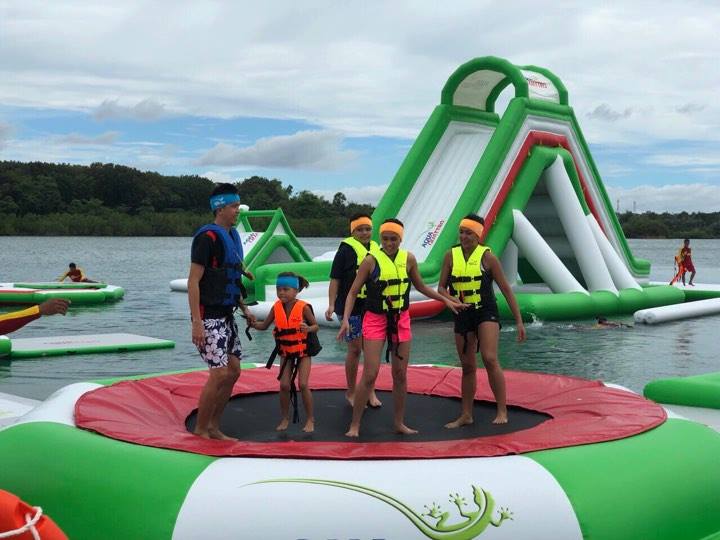 The fun doesn't stop there because just recently, Papa Kit's just got what they claim to be the biggest Sports Adventure Waterpark in the province! It is basically a huge inflatable playground that floats on water. Isn't it worth the travel? Now call your friends and invite them now!
How to get there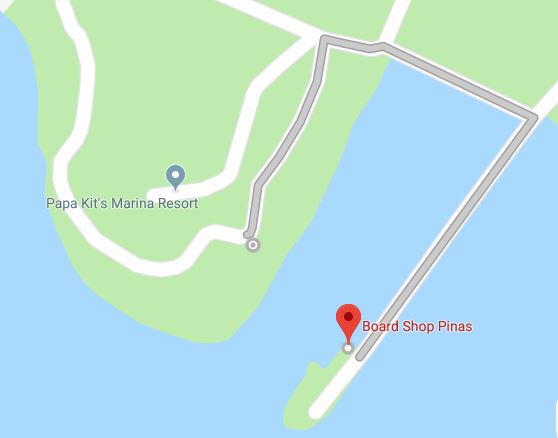 Papa Kit's is very accessible from Mandaue or even from SM Mabolo. Simply hail a jeepney that says #25, #26, #27 and any of those will take you directly to the resort. Papa Kit's is near Liloan National Highschool and Gaisano Grand Mall, Liloan. You may contact them at 09420125578 or visit their Facebook page to inquire.
READ Liloan's Yummy Treasure: Macaron Tango Inc.
Bantayan Sa Hari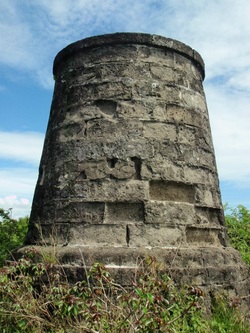 After so much fun and games at the resort, it's time to take a little tour to the other popular tourist spots in the town. One of which is Bantayan Sa Hari– a big watchtower that was built by the Spaniards hundreds of years ago. It was used by the Spaniards to oversee the area where Moro raiders would sneak in, to try to steal some goods from the locals and take some locals with them to work as slaves.
It is a treasure because of its history. When you come here, you won't see just an old structure but a rich past that we, Cebuanos, have conquered–and people ought to know that.
How to get there
To get there, hail a jeepney or a taxi to San Fernando Rey Church and from there, take a tricycle to bring you to up to the tip where you can find the structure on Bantayan Sa Hari.
Bacagay Point Lighthouse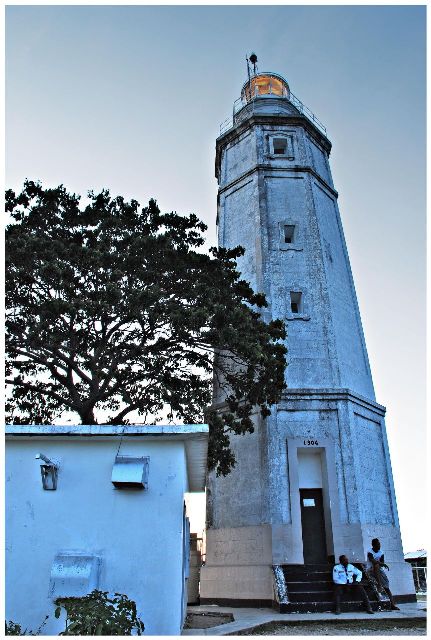 Built by the Americans, the lighthouse was used shed light to the seafarers and some fishermen who were coming to the town through the sea. This particular lighthouse is significant to the town's history as well because it was used to light up the shore so travelers who came were guided. It also helped spot raiders who tried to steal goods and snatch locals to be used as their slaves.
The structure was built in 1904. It is no longer being used this day but locals and tourists come by to take photos of it. Some even come to do photo shoots in the area because the point is very refreshing because it is near the sea, and the surrounding structures are hundreds of years old. It is a very nice place to play around and reflect on life!
How to get there
The lighthouse is very near Bantayan Sa Hari. Take the same steps mentioned above.
Pangeas Beach Resort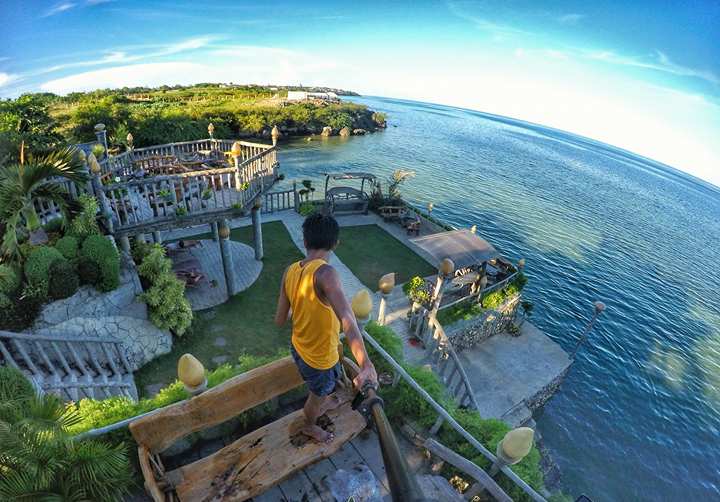 Now, let's talk about our favorite part– resorts! If you have come a long way just to visit Liloan, I'm sure you would enjoy exploring their resorts as well. They may not have too many of them, but they have a few that are worth your attention.
Liloan's name comes from the word lilo– which means whirlpool. Back in the days, whirlpools are nothing but a common happening in the town's waters, hence the name. So, if you come over, you should check out their waterparks and beaches because after all, Liloan won't be what is it without water.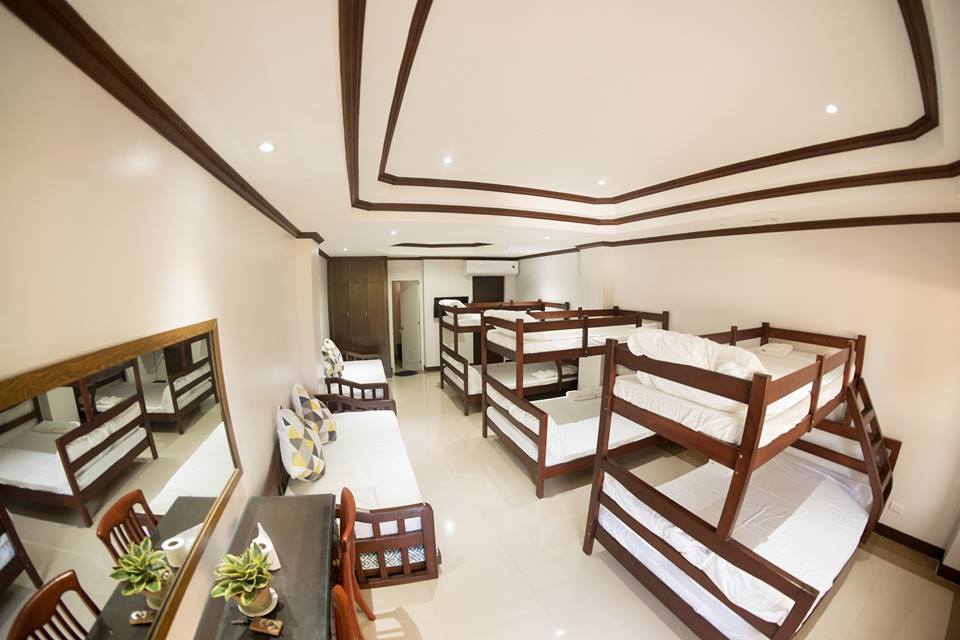 If you wish to relax and bond with your family and friends, booking a reservation in Pangeas Beach Resort is a smart choice. They have comfortable rooms and exquisite villas, perfect if you are coming in big groups. They also have enough space outdoors where you can play and just enjoy the sun, the beach, and the garden.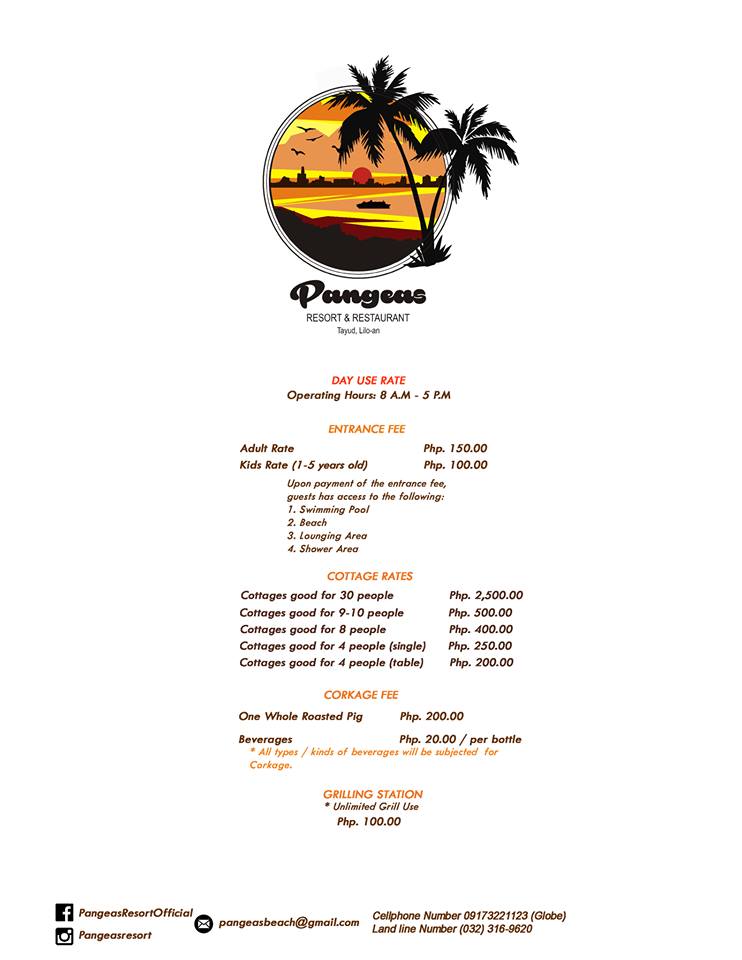 Do you like adventure? Because if you do, this place won't disappoint you. They have fun activities you can try with your loved ones such as kayaking, and diving. Although as expected, you won't find a nice, white sand beach because this part of Cebu doesn't have that.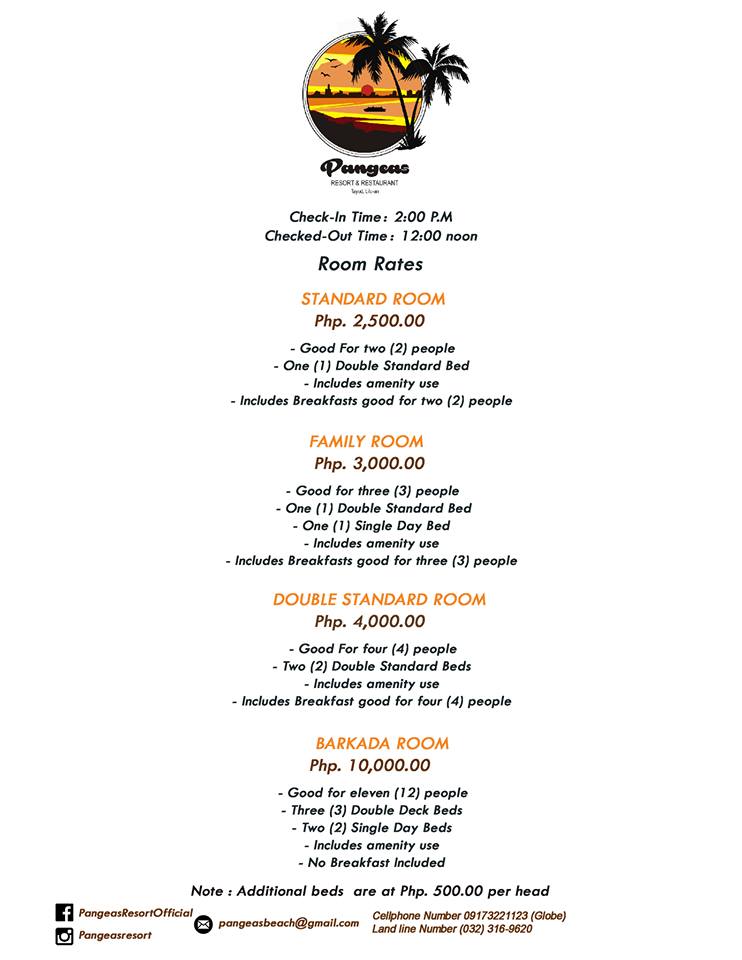 Their rates are kind of high in my opinion. They offer a standard room good for two, breakfast included– for 2,500 per night. The resort though is worth it because it includes a very nice swimming pool, a clean beach, and a very peaceful ambiance.
How to get there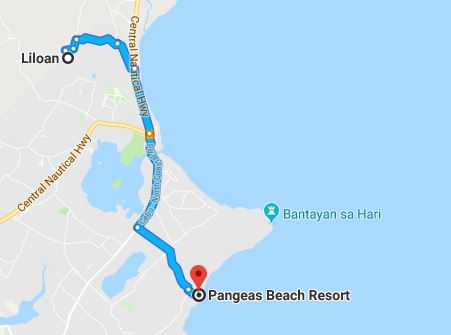 The resort is a little far away from the town but you can definitely take a cab or a motorcycle going there. For inquiries or proper directions, please contact them at 0917 322 112 or reach out to them through their social media.
Senen's Mountain Resort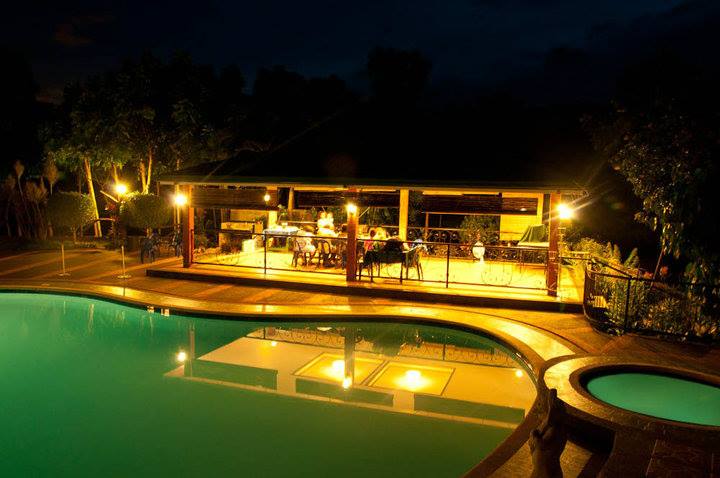 I must say that Liloan is not a very exciting town for me because as a beach lover, I would prefer going to a sandy beach with clean shores and clear waters. But, I must also say that Liloan isn't bad at all. The municipality is well taken care of by resorts that make the town a little more attractive than it already is.
If beaches are the only happy pill you know of, you should try heading up to the mountains to experience a very relaxing mountain resort. Mountain resorts usually contain peace and quiet, benefitting those who need to rest their minds away from the busy city life.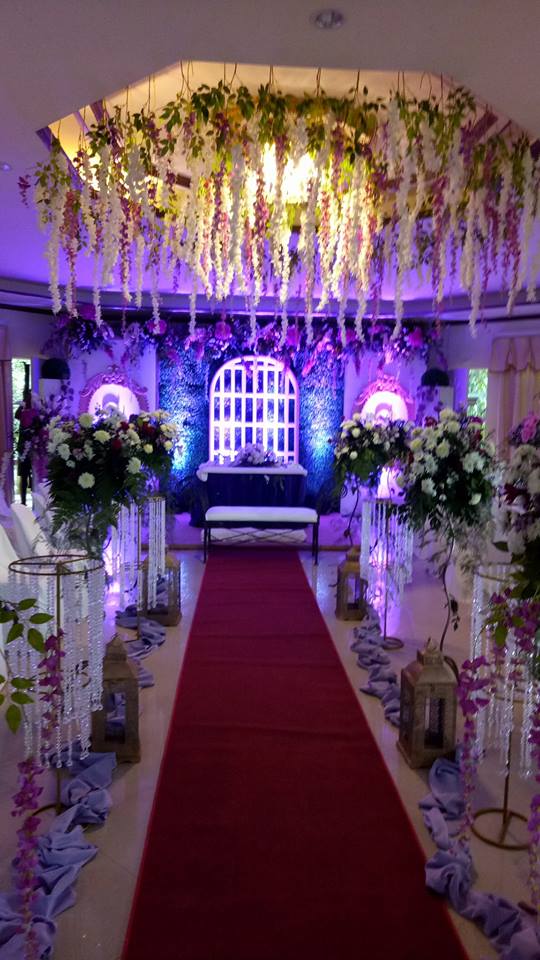 Senen's Mountain Resort offers just that– and many more. It is surrounded by the luscious greeneries that filter out pollution by breathing in what we breathe out. The area is very cool and refreshing. If you need to clear your minds, Senen's is the way to go because you won't go wrong here.
Don't worry, you won't be missing the beach too much because the resort has a very nice pool you can swim in.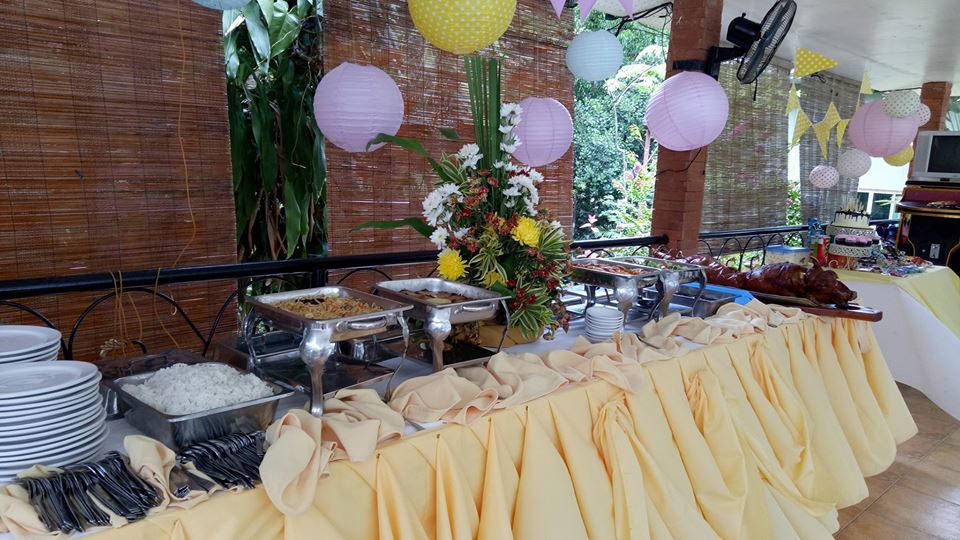 They can host an event up in the mountains such as recollections, team building activities, birthdays, or a simple staycation. You can even celebrate your own wedding there. They have nice packages that you can choose from so if I were you, I'd call them right away at 032-5115822.
And oh, they have a catering service that you might want to check out. You can call them at 4162223/3463579/3469004 for business inquiries.
How to get there
The resort is found in Cabadiangan, Liloan. Use the national highway and then turn to the Fatima road. There are many signs that say about the resort's directions so you can use that to guide you. It is near San Isidro Labrador Chapel And Sr. Sta. Cruz.
Ibabaw Mountain Resort
Mountain resorts have something that beach resorts don't have and maybe that's one reason why they are great destinations for meditations and all other relaxing activities. They are most definitely surrounded by green trees which is a plus because trees help cool down the temperature. They help us breathe in clean oxygen, isn't that enough reason to come here?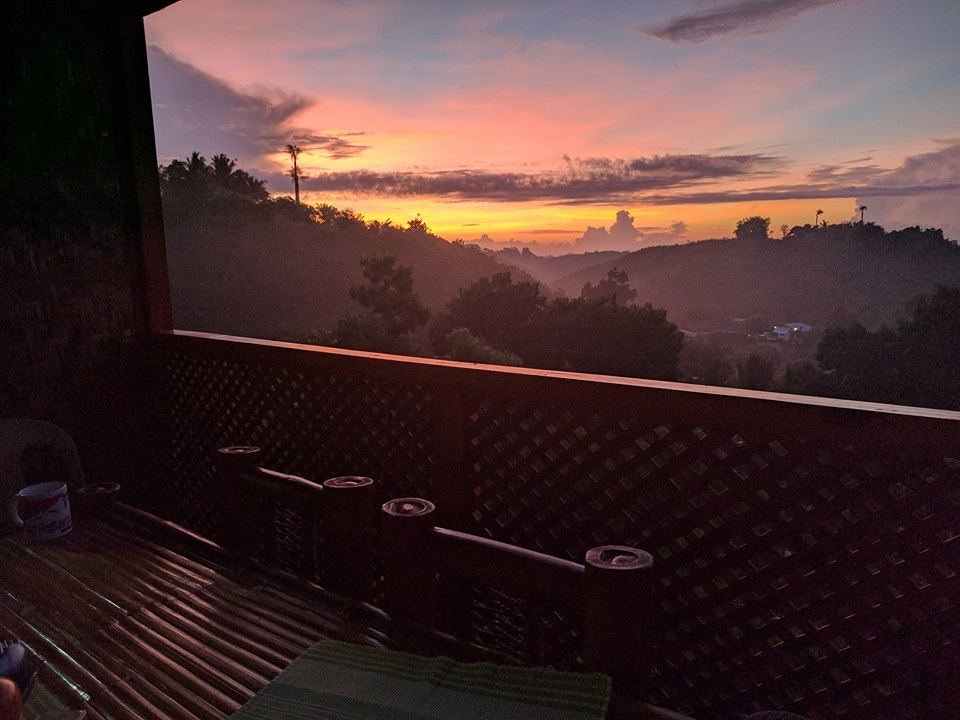 As much as I love beaches, mountain resorts are also a very considerable option for those who are looking for a peaceful place to stay. Most mountain resorts are not as crowded as the beaches. They are meant for undisturbed staycations and maybe some sacred meditations.
Aside from Senen's, another most visited mountain resort in Liloan is Ibabaw Mountain Resort. Ibabaw means top so from the name itself, we could already tell that the place is located at the mountaintop, overlooking the city.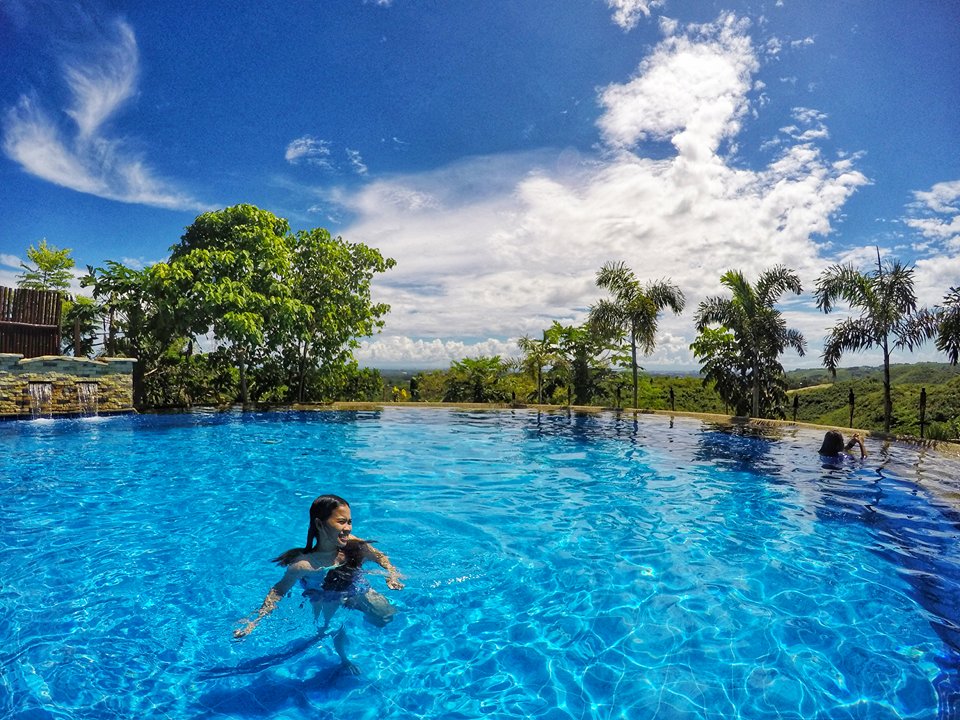 Now, what's a resort without a swimming pool? They have one here, and it will bring you to the calmest and most untroubled water therapy you will ever have. The resort isn't noisy because it is in a secluded area so you have all the undisturbed time to yourself.
Their rooms are as quiet, very simple yet they are comfortable and cozy.
Having a simple yet fulfilling staycation doesn't have to be at the grandest hotels in the city. Oftentimes, the most significant peace we can ever give ourselves is by seeking the right spot to give us the serenity that we need to be able to think and be one with nature.
How to get there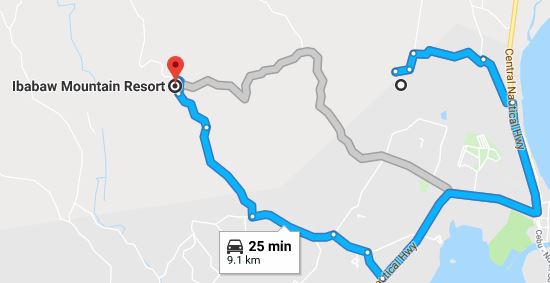 Ibabaw Mountain Resort is found at Purok Ka Canog, Sta. Cruz, Liloan. It may be in the mountains but the resort is not very far from the main road, meaning you can travel to the spot through any vehicle. The most convenient way to get there is by hiring a V-hire but if it's not an option for you then take a habal-habal from the town proper to take you to the resort. For more information, you can contact them at 316 0150 or send them a message on their Facebook page.
Again, Liloan is a sleepy town but there are many beautiful spots you can go visit to spend a very soothing vacation. Taking long or short breaks from school or work is essential to your well-being, it makes you become more productive too! So take those vacation leaves in good use and enjoy the rest of the weekend!